This video tutorial describes how you can easily customize Facebook Main Settings in Social Rabbit plugin:
Step 1. Go to "Main Settings" on the left sidebar. Enter Facebook URL, App ID and Secret Key into the fields of "Main Settings" (to learn more about keys generation, go to the "Social Networks Integration" section):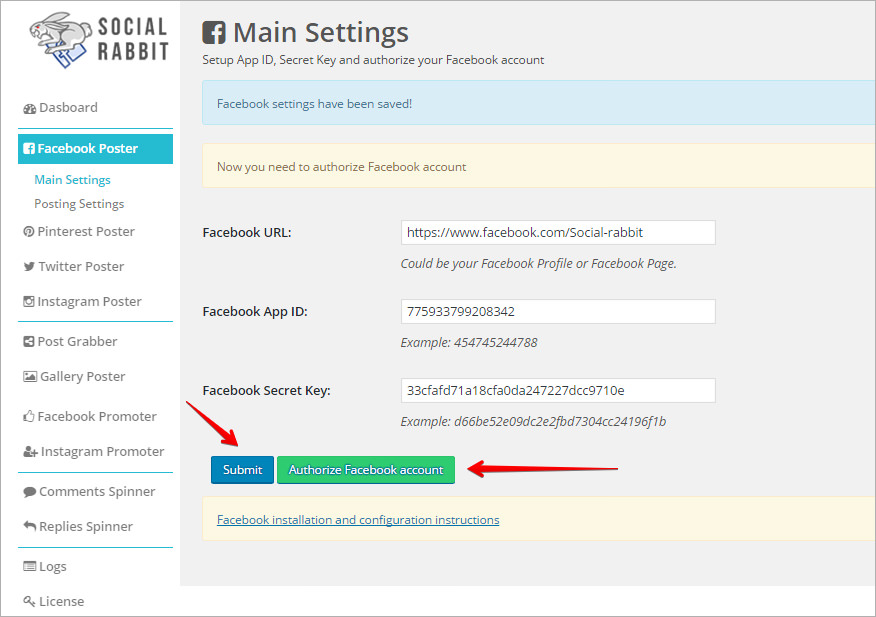 Step 2. Click "Submit" and "Authorize Facebook account". You should accept your app to post and manage your page publicly: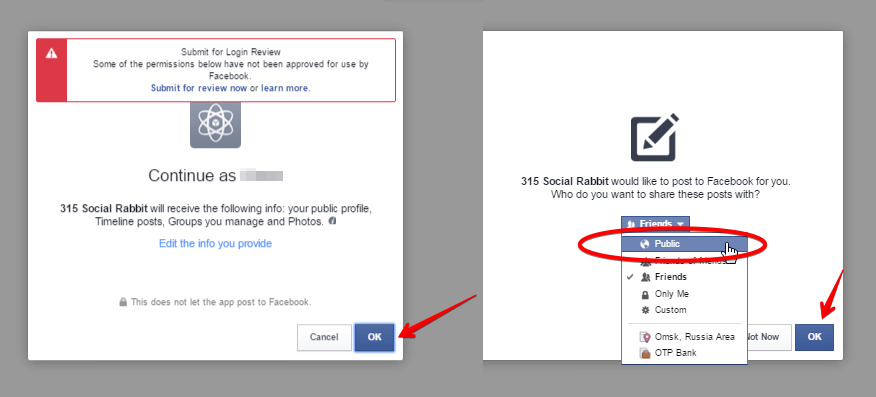 Your Facebook account is ready to use.