The Instagram Follower Robot goes through the niche communities and draw attention to your account by following, liking and commenting on users' posts and accounts.
Step 1. Enable the functions you need, choose post-sorting type and save it.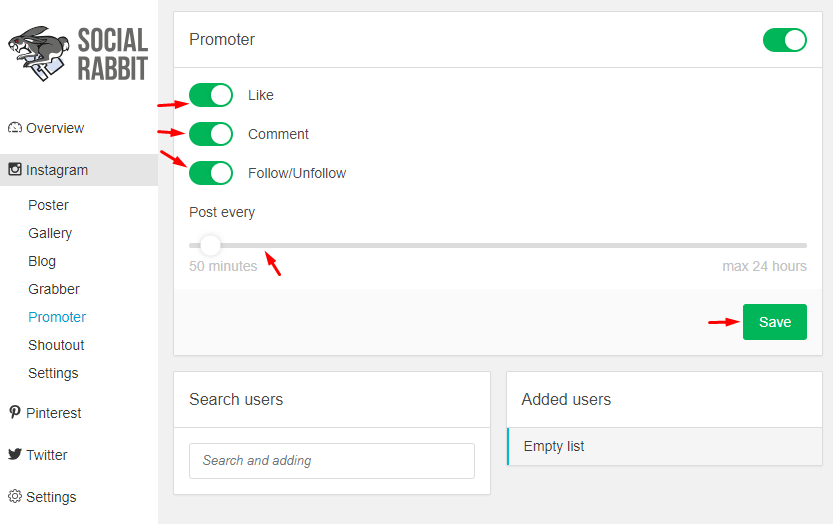 Step 2. Fill in the Search Users field, using the key words, like shown on the print screen. Then choose from the users listed in the table below, check the proper boxes and click Add button.