This video tutorial describes how you can easily customize Twitter Main Settings in Social Rabbit plugin:
Step 1. Go to "Twitter" in the left sidebar. Enter "API key" and  "API secret" in the fields, then click "Auth":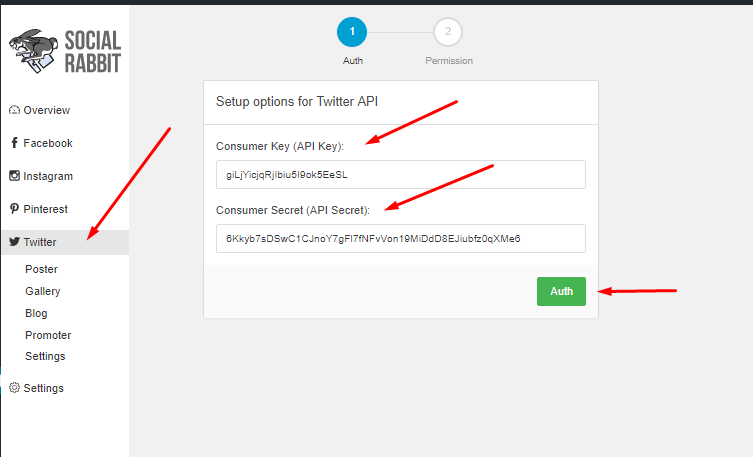 Step 2.  Enable "Poster", click "Save and Run".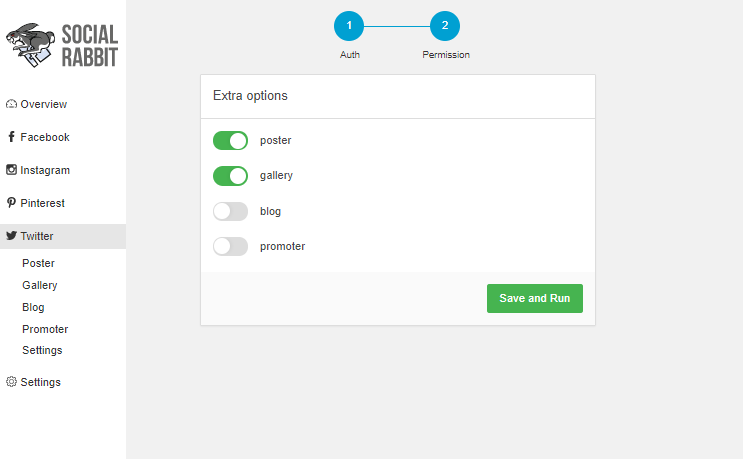 Your Twitter account is ready to use.