Step 1. Go to "Twitter" in the left sidebar. Enter "API key" and  "API secret" in the fields, then click "Auth":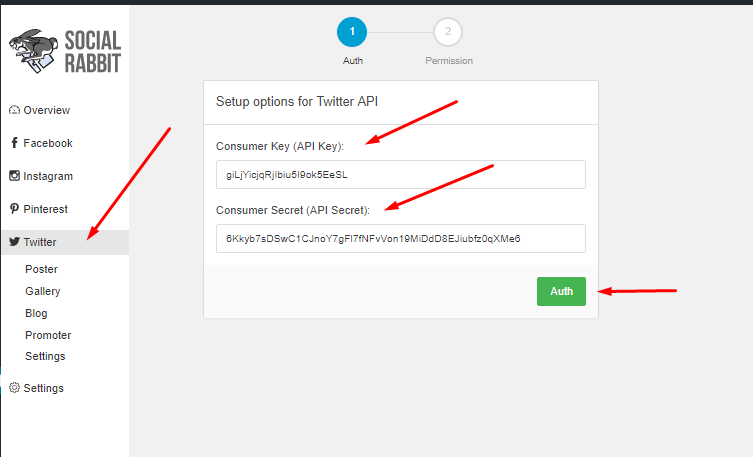 And you will be redirected to Twitter page. Click "Authorize app". You you will get to Social Rabbit plugin again.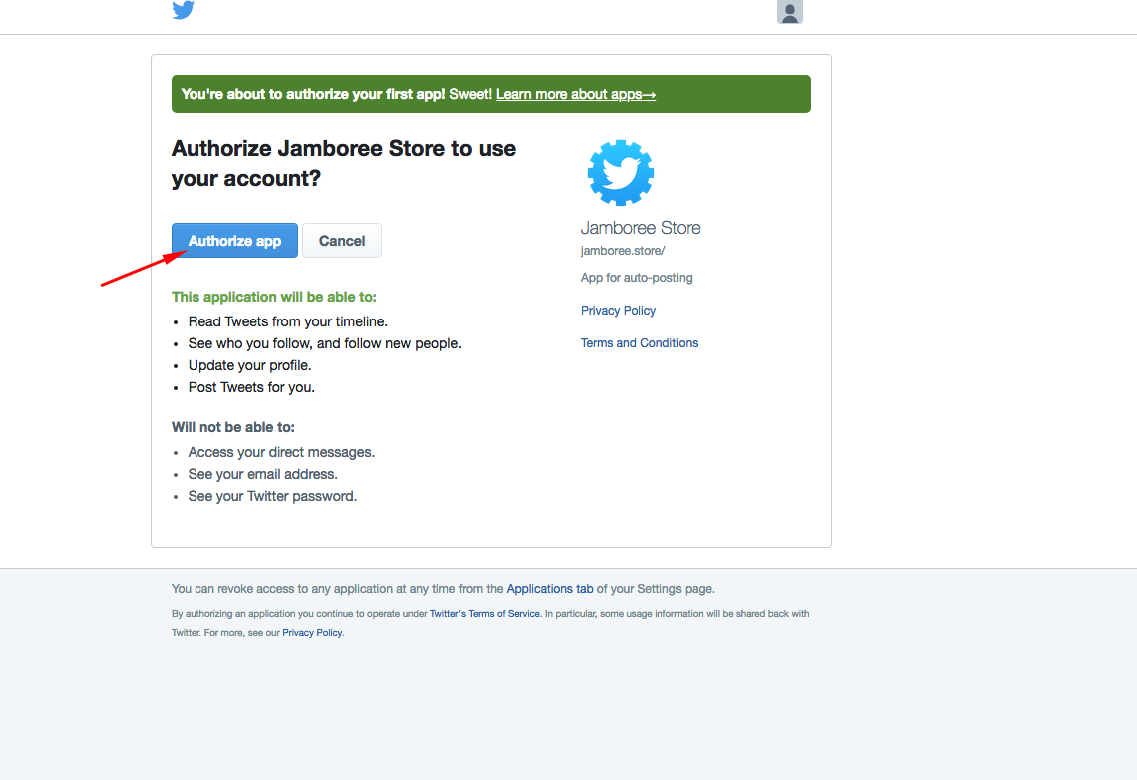 Step 2.  Enable "Poster", click "Save and Run".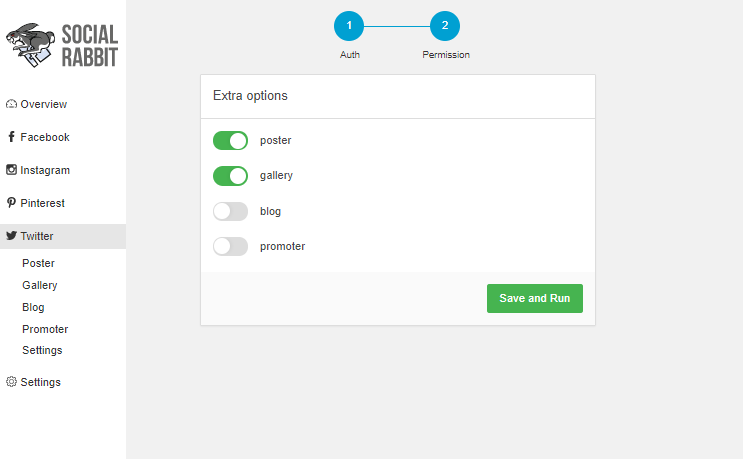 Your Twitter account is ready to use.