According to the new Facebook Policy Updates, the service of autoposting on Facebook are not available for apps, created after April, 24, 2018. The apps, created before this date will act until August 1, 2018.
This video tutorial describes how you can easily customize Twitter Main Settings in Social Rabbit plugin:
Step 1. Go to "Twitter" in the left sidebar. Enter "API key" and  "API secret" in the fields, then click "Auth":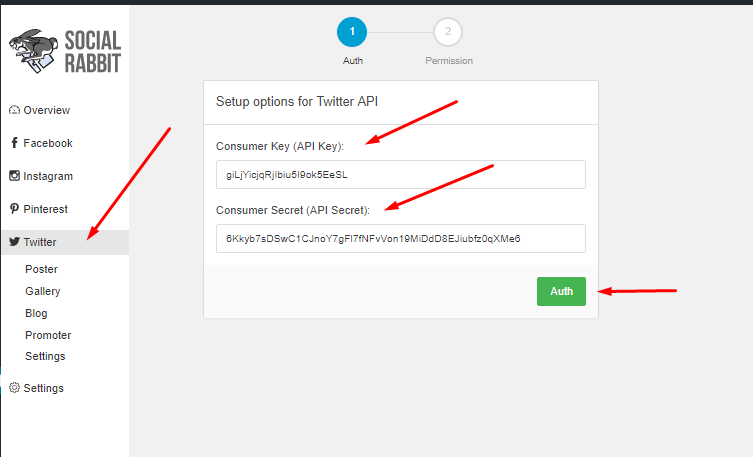 And you will be redirected to Twitter page. Click "Authorize app". You you will get to Social Rabbit plugin again.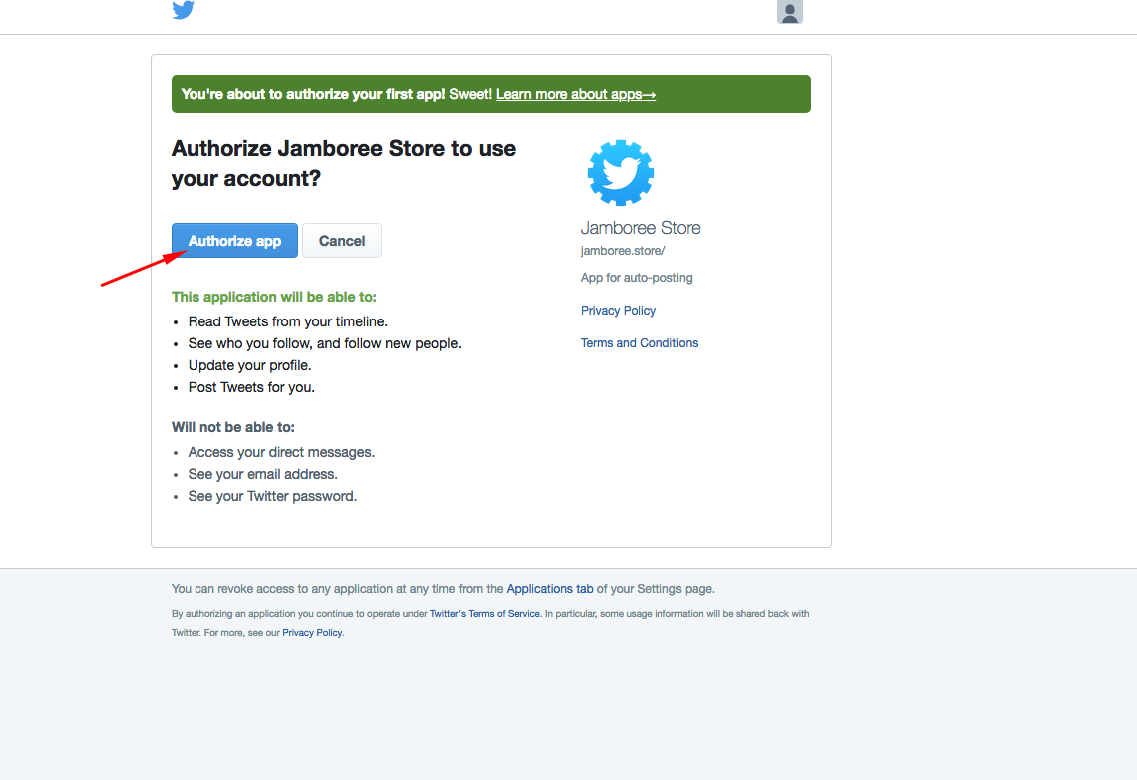 Step 2.  Enable "Poster", click "Save and Run".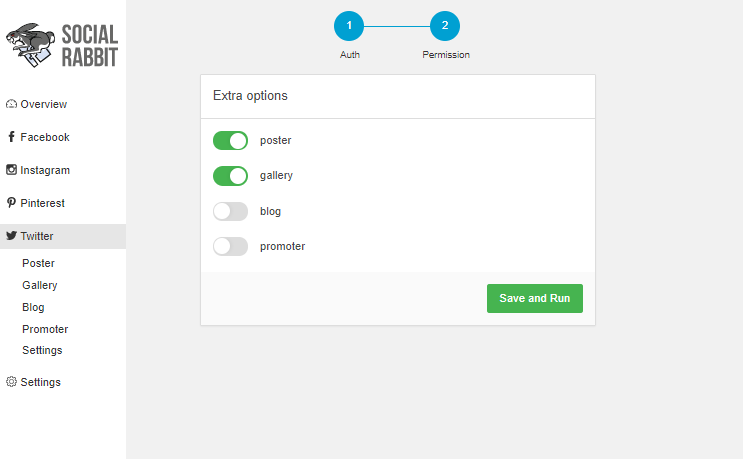 Your Twitter account is ready to use.