According to the new Facebook Policy Updates, the service of autoposting on Facebook are not available for apps, created after April, 24, 2018. The apps, created before this date will act until August 1, 2018.
Step 1. Go to "Poster" in the left sidebar. Choose posting time, select post-sorting type, fill in the "Template" form and check the boxes.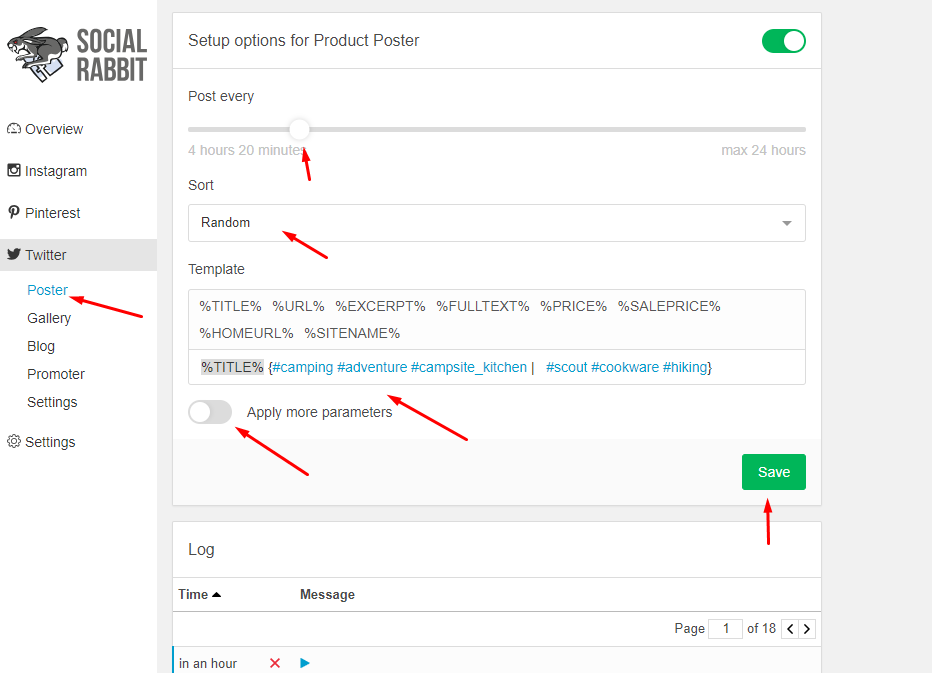 Step 2.You can also enable "Apply more parameters" button, so you will be able to crop images according to social network's requirements or make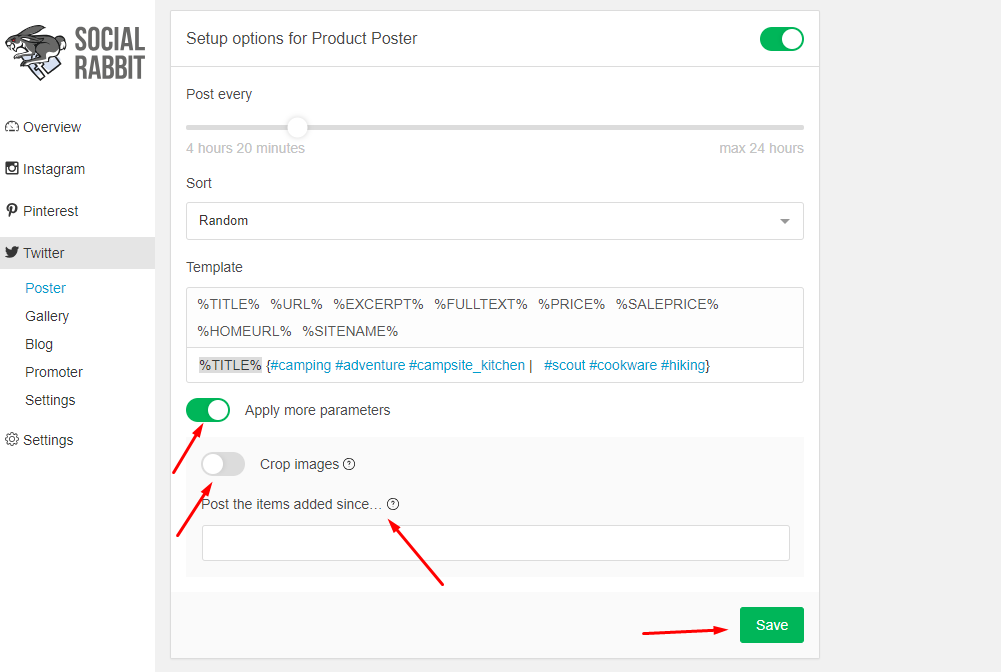 Step 3.