According to the new Facebook Policy Updates, the service of autoposting on Facebook are not available for apps, created after April, 24, 2018. The apps, created before this date will act until August 1, 2018.
Step 1. Check your Pinterest account. You will have to create the default board first. You can make boards for anything
Step 2. Open Pinterest, enter your login and password, then click Log in.
.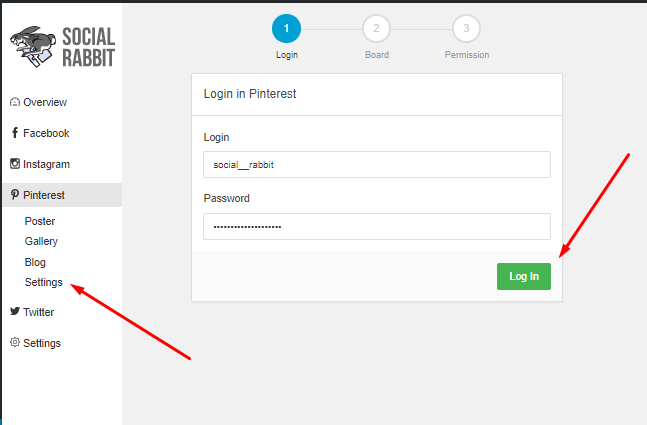 Step 3. Choose your default board and enable the required posters.
Step 4. Open Pinterest Poster