This video tutorial describes how you can easily create a Pinterest App:
Step 1. Sign in to your Pinterest account first.
Step 2. Follow this link: https://developers.pinterest.com.
Accept Pinterest terms and policies, then click "Create app":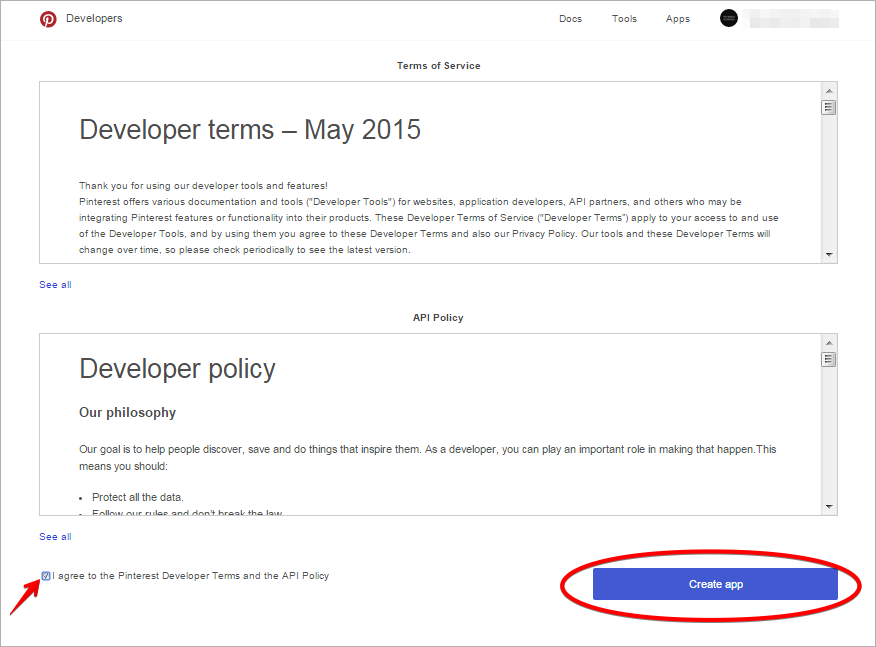 Step 3. Choose a name and description for your app (for example, App for auto-posting). Be careful: you won't be able to change the name of your app later:
Step 4. You'll then be transferred to a page where you can add and manage your app's info. App ID and App secret will be formed automatically. Enter the required information in the "Description" (for example, This app will publish different pins automatically") and "Platform" fields.
IMPORTANT: at the end of the website's URL there must be a slash (for example: https://yoursitename.com/)
Your Pinterest App is ready to use.