This video tutorial describes how you can easily customize Pinterest Posting Settings in Social Rabbit plugin: https://youtu.be/08qKkUPI4Zo
Step 1. Check your Pinterest account. You will have to create the default board first. You can make boards for anything.
Step 2. Go to "Main Settings" in the left sidebar. Enter App ID and Secret Key in the fields of "Main settings" (to learn more about keys generation, go to the "Social Networks Integration" section). Click "Submit" and "Authorize Pinterest account". Click "Okay" in the pop-up window: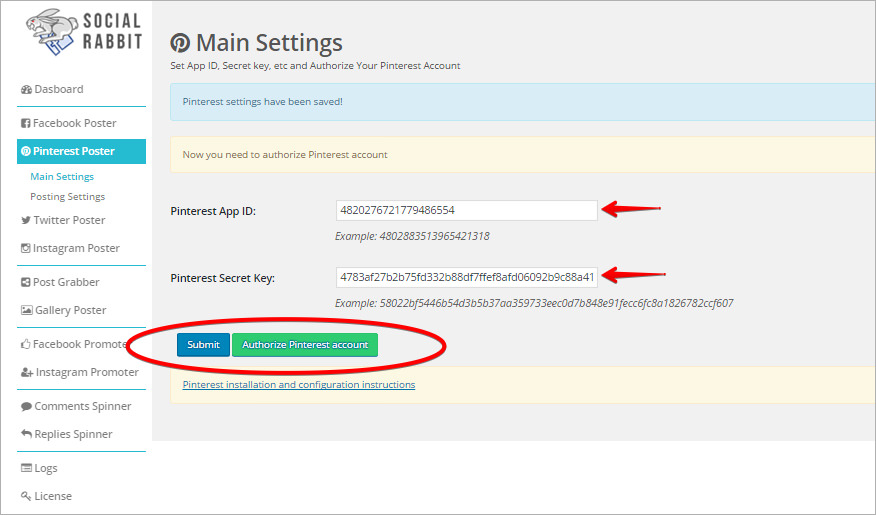 Step 3. Return to the Dashboard of the Pinterest Developers Platform, reload the page and click the "Submit for review" button. Fill in all fields and answer some quick questions about your app. Then click "Submit":
Your Pinterest account is ready to use.