Step 1. Go to "Poster" in the left sidebar. Choose posting time, select post-sorting type and fill in the "Template" form.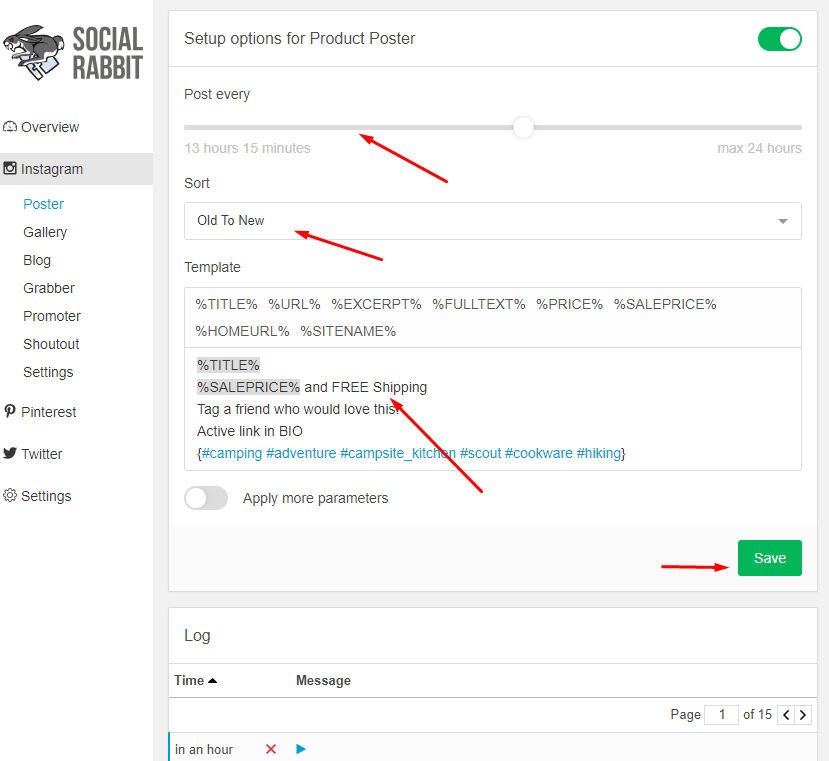 Step 2. You may also click "Apply more parameters" and crop images according to social network's requirements, edit active link in bio and make your Social Rabbit post the products that were added to your store since definite date.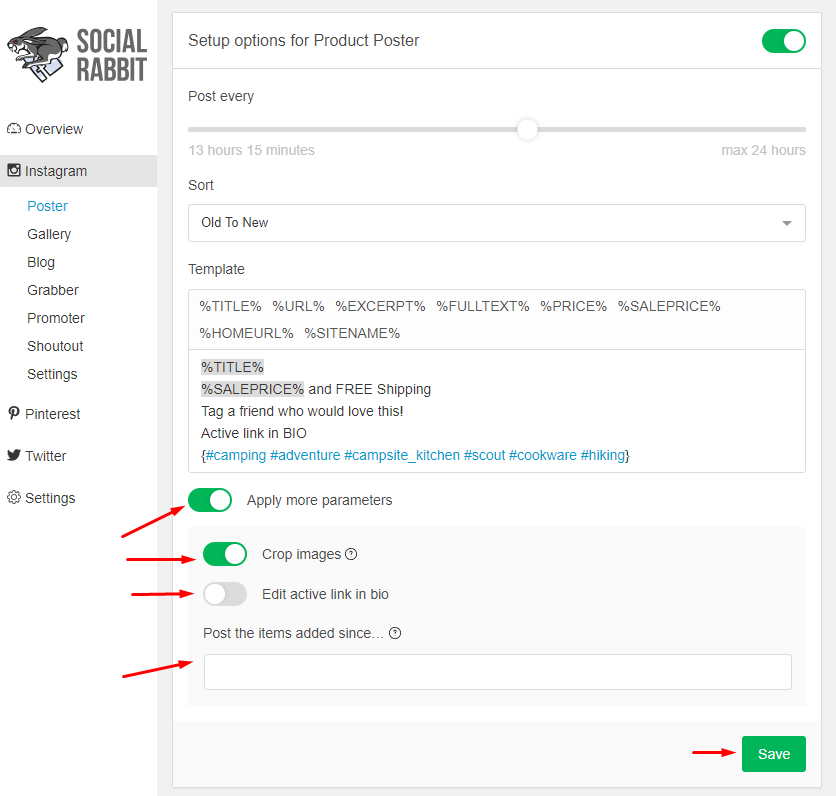 Step 3. Save all the settings.