According to the new Facebook Policy Updates, the service of autoposting on Facebook are not available for apps, created after April, 24, 2018. The apps, created before this date will act until August 1, 2018.
The Blog Poster module publishes all posts from the "Posts" category of the WordPress custom menu on Facebook, Twitter, Pinterest and Instagram accounts.
This video tutorial describes how you can easily customize Blog Poster Settings in Social Rabbit plugin: https://youtu.be/8ACXXl52t58
Step 1. Fill in the "Template" form by using special message formatting tags. Add hashtags if it is necessary. There are different settings for each social account. You may fill in all or select the required account. Choose the desired posting time and post-sorting type: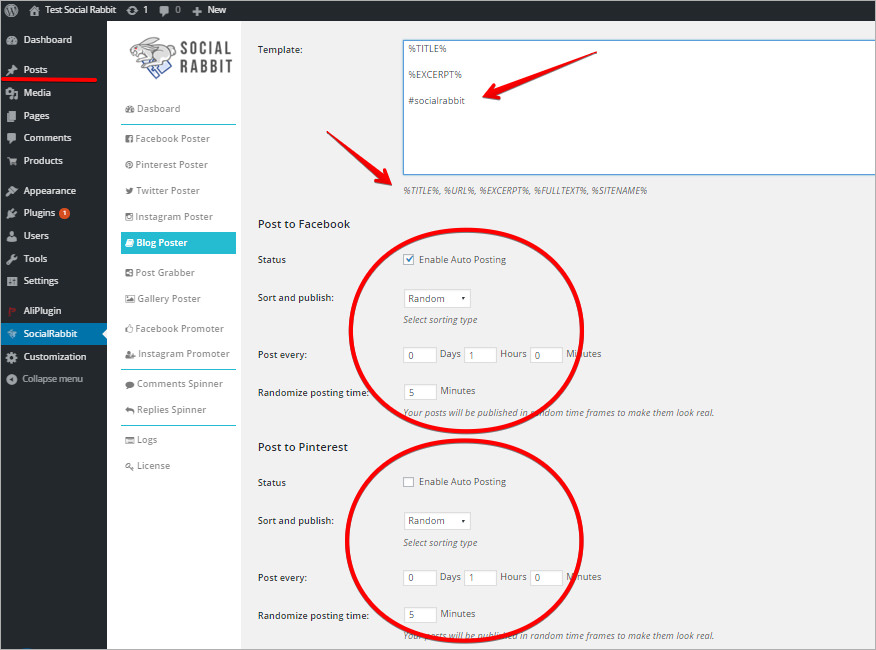 Step 2. If the settings are correct you may enable "Auto Posting" and click "Submit".