Instagram Grabber goes through all Instagram pages, selected by relevant keywords, finds the most popular publications and re-posts them.
Step 1. Go to "Grabber", choose posting time and fill in the "Template" form. Save it.
We do not recommend reposting too often, especially, if you have a new Instagram account. It can be suspended.
So, it's better to let it post once every 4-5 hours for the first month.
We also advise to indicate the source of post to avoid issues with it.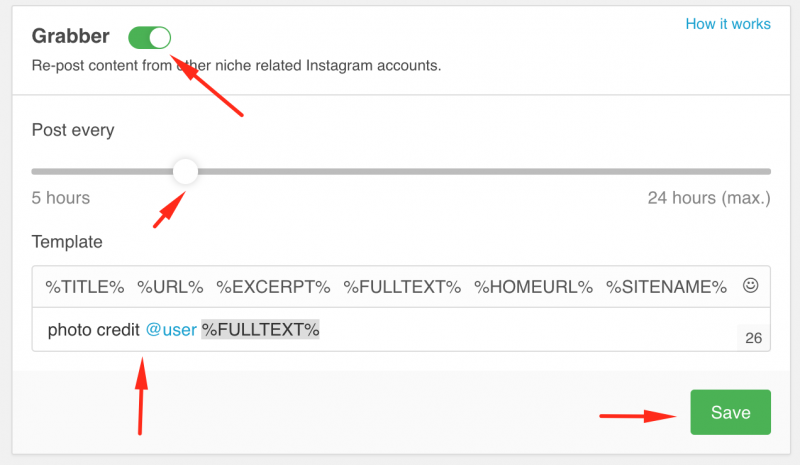 Step 2. Select Instagram users or tags, using keywords relevant to your niche. Grabber will take the most popular posts from the chosen accounts and share them on your account.
Choose all or several pages or tags and click "Add". You will see them in "Added users and tags".