According to the new Facebook Policy Updates, the service of autoposting on Facebook are not available for apps, created after April, 24, 2018. The apps, created before this date will act until August 1, 2018.
This video tutorial describes how you can easily customize Instagram Main & Posting Settings in Social Rabbit plugin: https://youtu.be/C4iptUSsyCI
Step 1. Go to "Posting Settings" in the left sidebar. Choose posting time, select post-sorting type, fill in the "Template" form and add hashtags: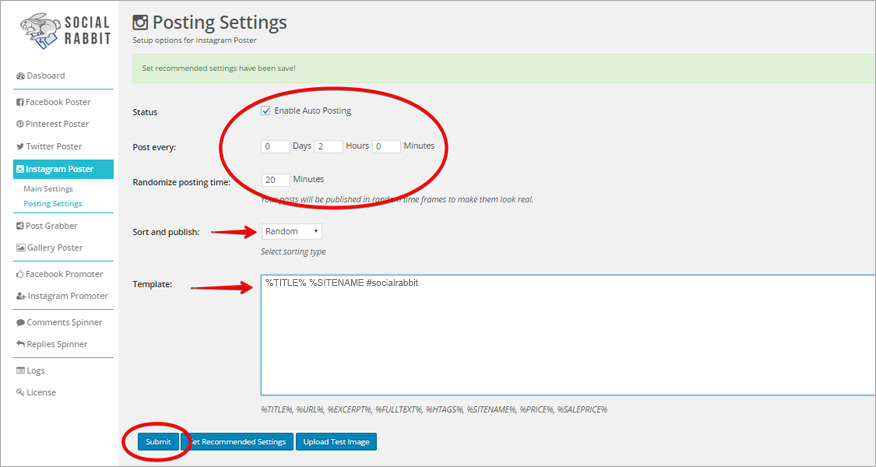 Step 2. You may click "Set Recommended Settings" to get fixed settings. If the settings are correct you may enable "Auto Posting".
Step 3. Click "Submit" and "Upload Test Image" for checking.