This tool will help you to find Instagram Influencers, interested in shoutouts and ads. Just create an offer and send bulk messages to all the users in the list.
Step 1. Go to "Shoutout" on the Instagram Section, enter a cooperation or ads offer and save it.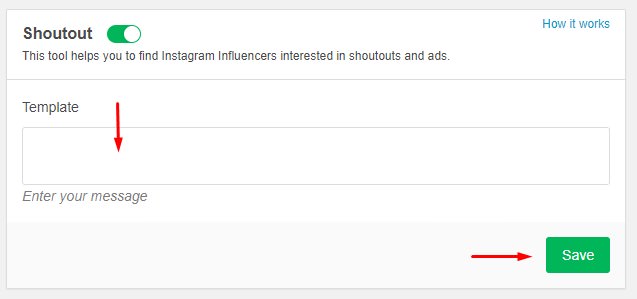 Step 2. Select Instagram accounts, using keywords relevant to your niche. Select all or several pages and click "Add". You will see them in "Added users".
Social Rabbit will send advertising offers to all of selected users at 5 minute intervals.