This video tutorial describes how you can easily create a Twitter App:
Step 1. Firstly sign in to your Twitter account.
Step 2. Follow this link https://apps.twitter.com and create a new Twitter app by clicking the "Create New App" button:

Step 3. Upon creating your app, you'll be transferred to your application creation page. Enter your application's name, its description (for example, App for auto-posting) and your Website URL in the fields. Read and accept the "Twitter Developer Agreement" and check the box next to "Yes, I agree". Push the button "Create your Twitter Application":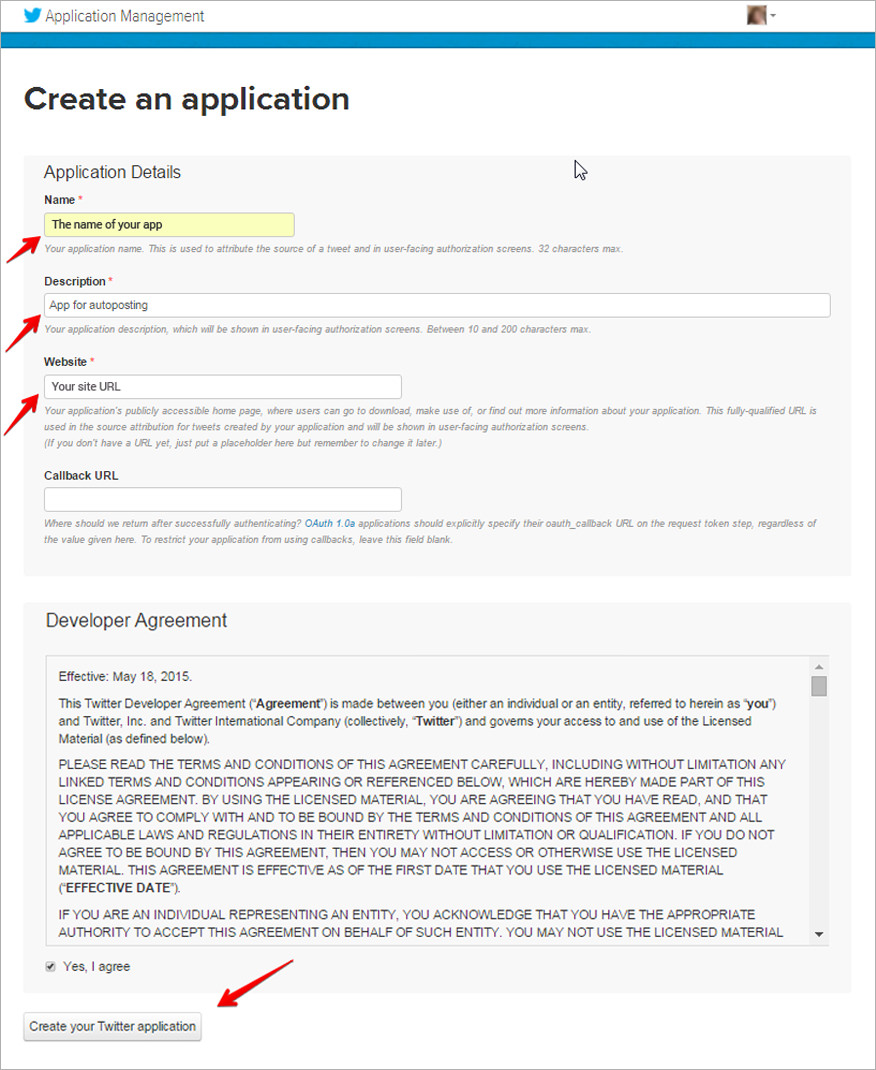 Step 4. Go to the "Permissions" tab and change "Access" to "Read and Write", then "Update Settings":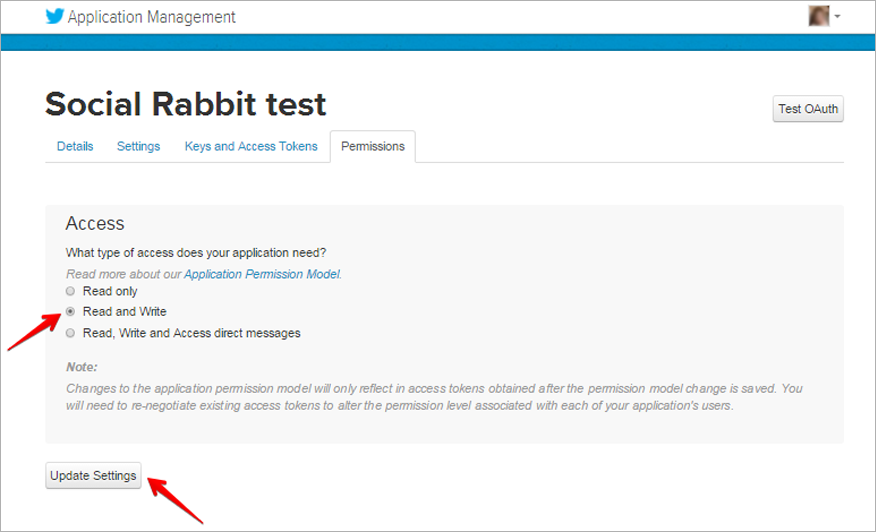 Step 5. Go to "Keys and Access Tokens". Click "Create my access token" button at the end of the page: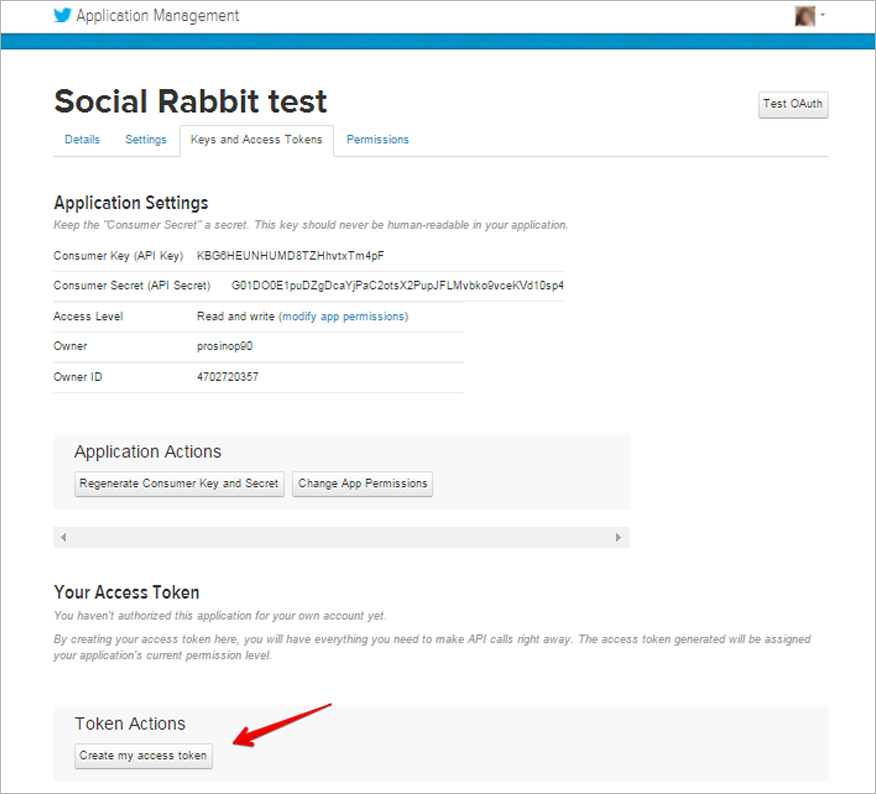 Your Twitter application is ready to use.