Step 1. Go to "Poster" in the left sidebar. Choose posting time, select a post-sorting type and fill in the "Template" form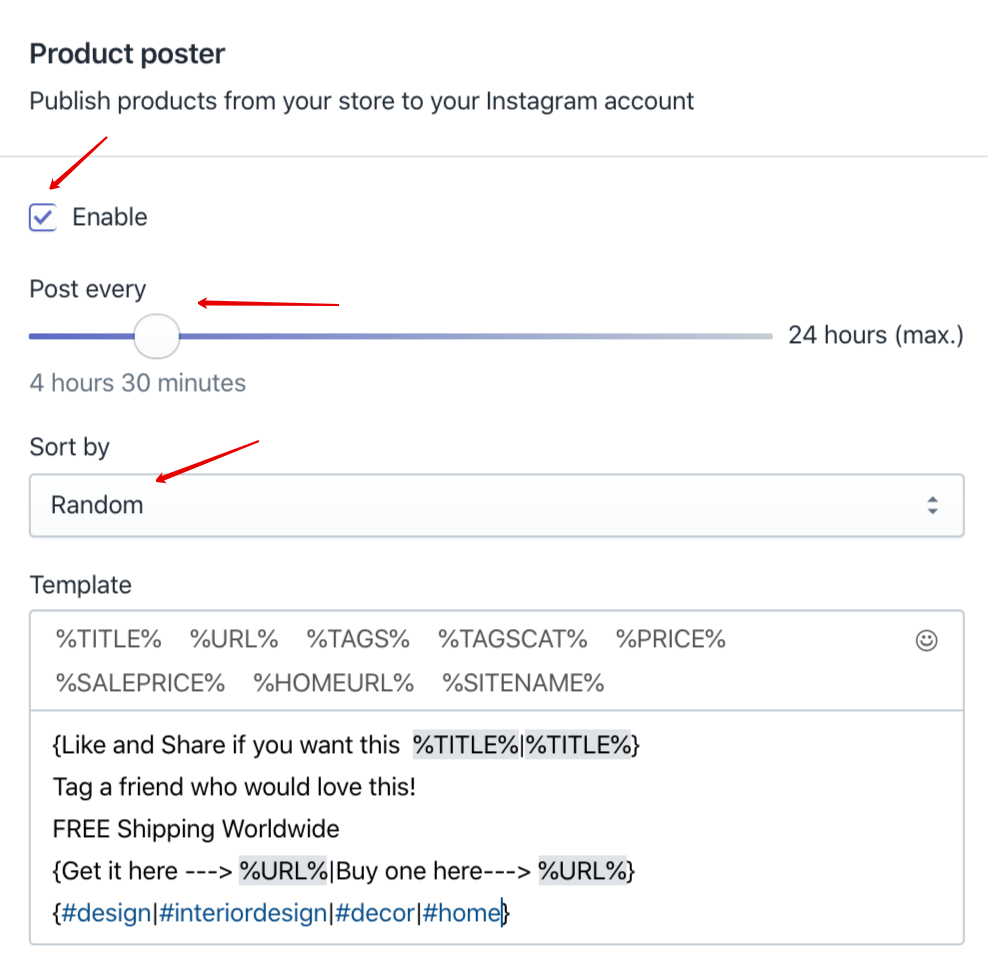 You can also add the following variables to the template to include them to a post:
%TITLE% – product title or post title
%URL% – product link
%TAGSCAT% – categories hashtags
%TAGS% – hashtags
%PRICE% – product price
%SALEPRICE% – discount price
%HOMEURL% – home url link
%SITENAME% – website name
Step 2. You can also activate the Crop images option to automatically adopt an images size to the Instagram requirements. You can also enable the Swipeable carousel function, so Social Rabbit will post up to 10 photos as one Swipeable carousel. Since Instagram doesn't allow posting active links, you can set the link here in order to make it visible on your Instagram profile in the bio section. But note, you should fill in email in private information section of you Instagram account to use this function. Don't forget to save all the changes.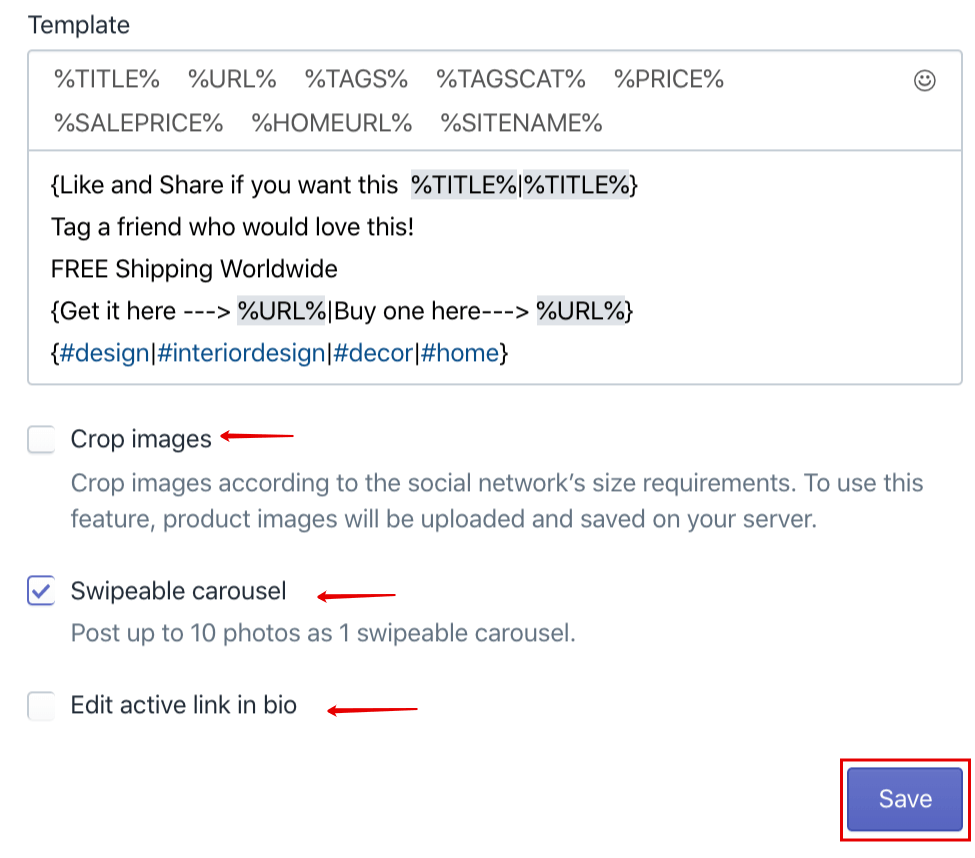 You can also set up your poster with the Planner.