Use Instagram Beta if you can't authorize to Instagram section directly.
Note: your Facebook and Instagram accounts should be connected, check here how to do that.
Authorization.
First reset your authorization on Facebook.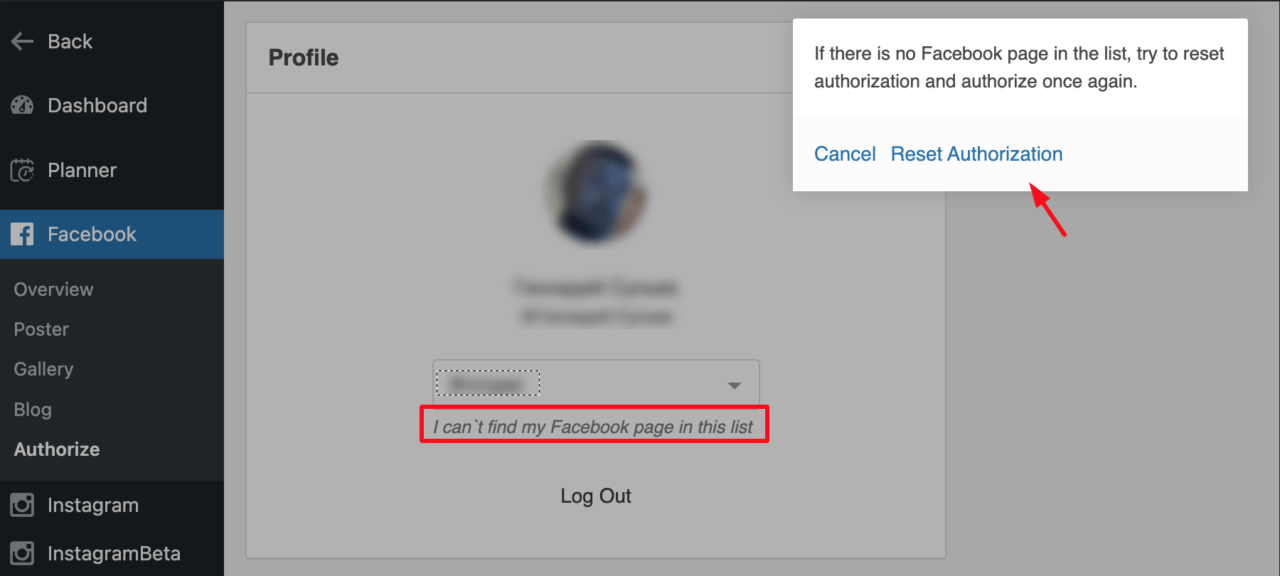 Then login to it again.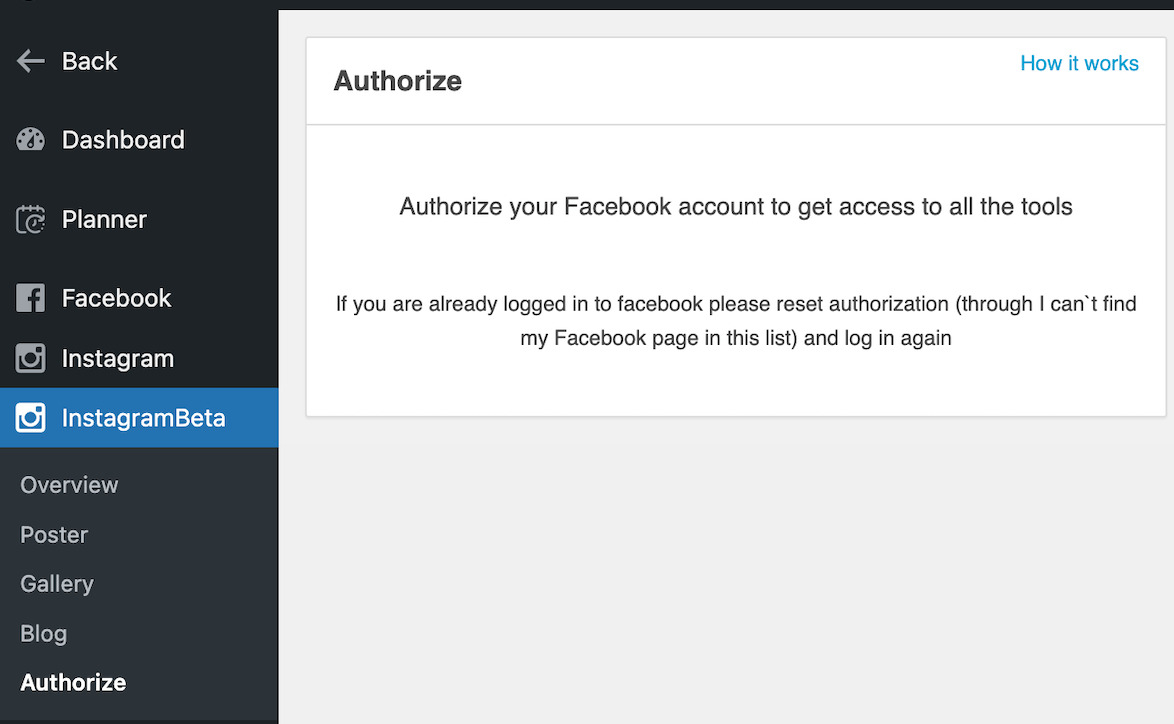 Go to Instagram Beta section of the Social Rabbit=> Authorize section- you will be automatically logged in to your Instagram account connected with Facebook page you logged in on the previous step. Click Authorize to make sure you're logged in.