This tool publishes products from your website on your Facebook account.
Go to "Poster" in the left sidebar. Choose posting time, select a post-sorting type and fill in the "Template" form.
Turn on Meta picture option, if you don't have SEO plugin installed and Facebook doesn't publish featured image. You can make Social Rabbit post the products that were added to your store since the particular date. If you want to exclude the definite categories from posting, choose them in the proper section. Don't forget to save the changes.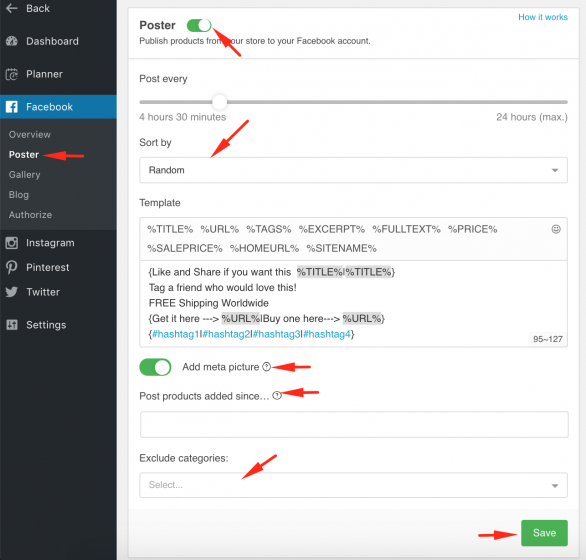 You can also set up your poster with the Planner:
Planner is a special section of the Social Rabbit plugin, where you can observe all your posts to be published.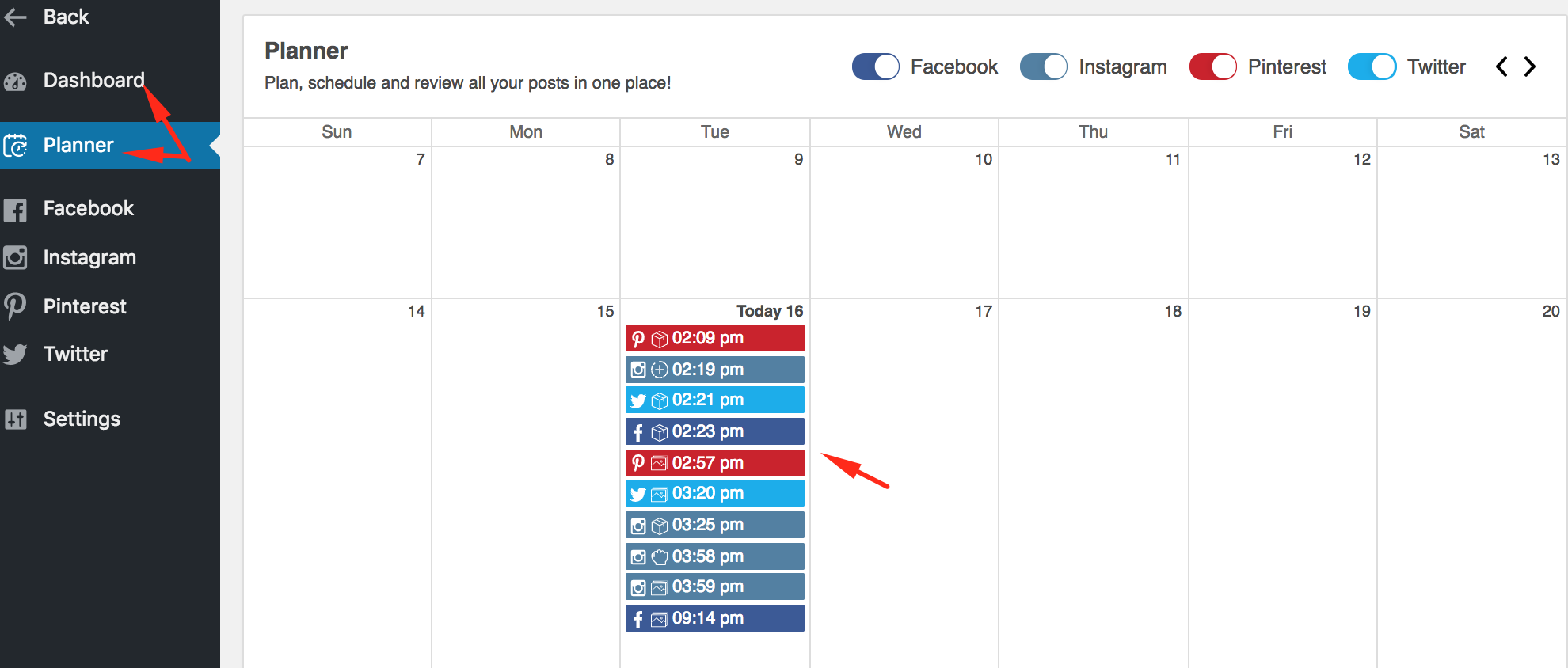 You can also schedule your posts right from the Planner section. If you want to schedule the publication (on the 17th of October for example), click on the proper section to create an event.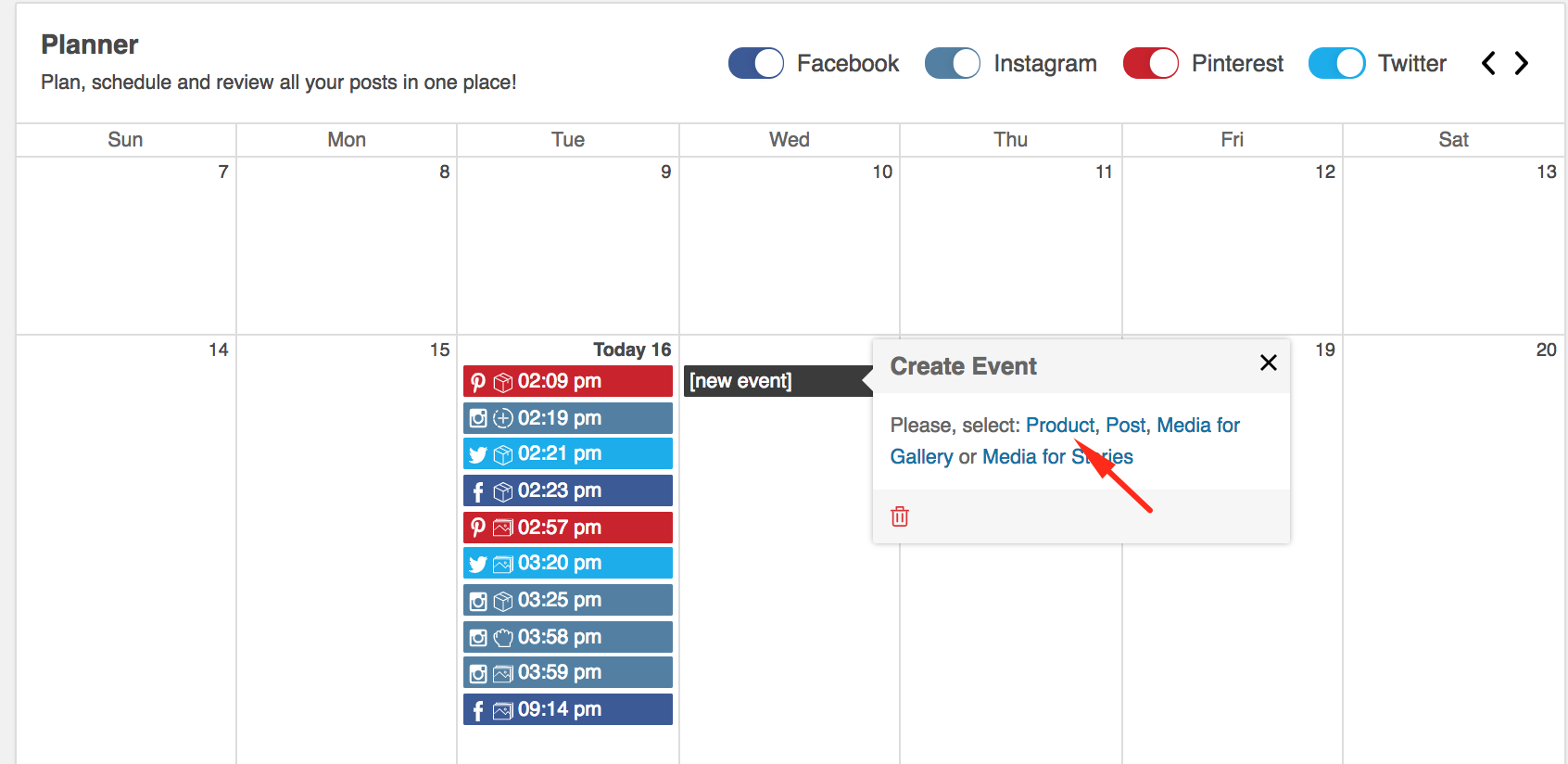 Click on the type of event and perform the necessary actions.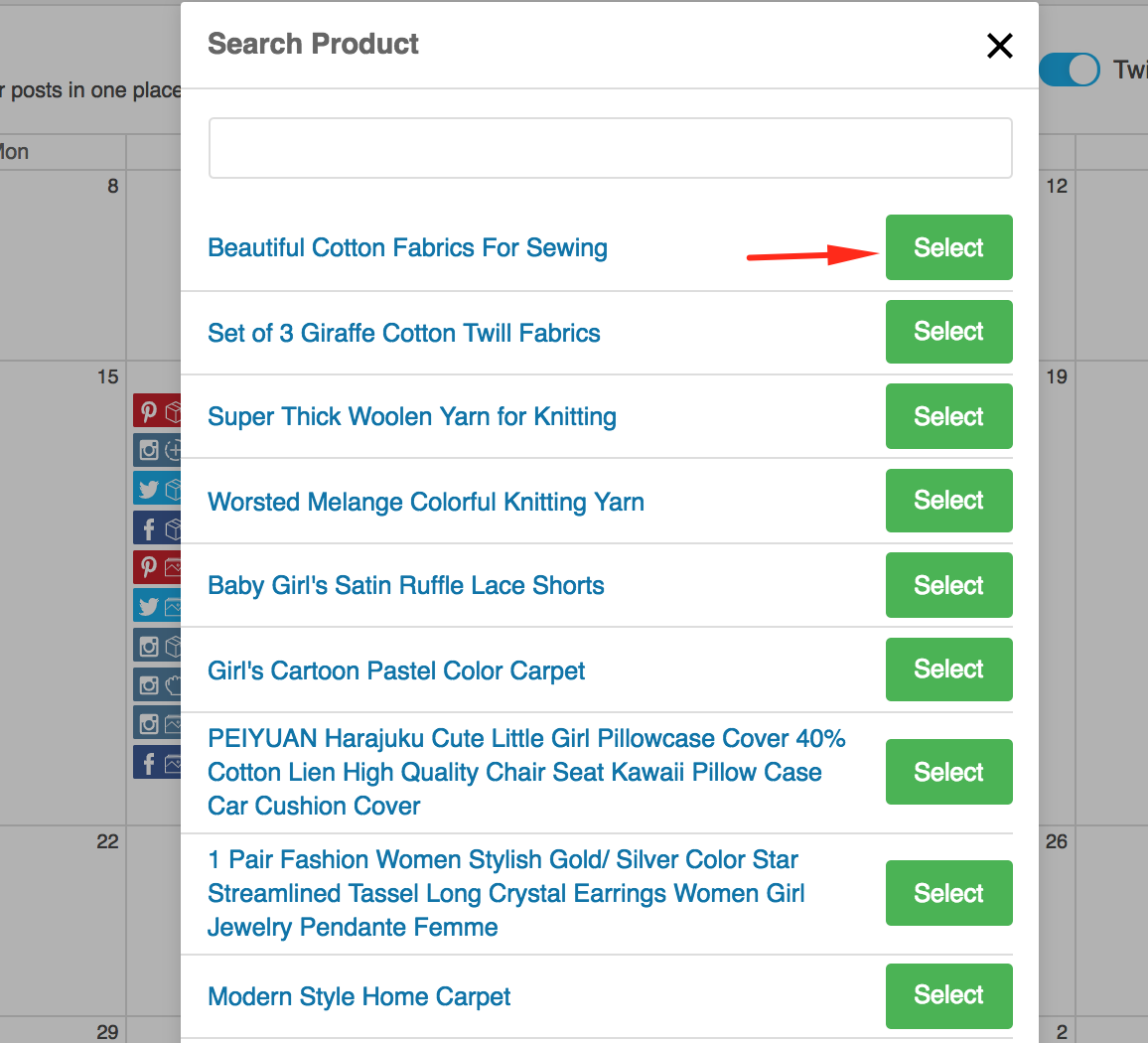 Choose the social network, time of publication, edit the template (or use default) and click "Save". The event will be scheduled.
To make sure the event is scheduled for the right time, check the time zone settings on your website.
Go to WordPress admin area -> Settings -> General.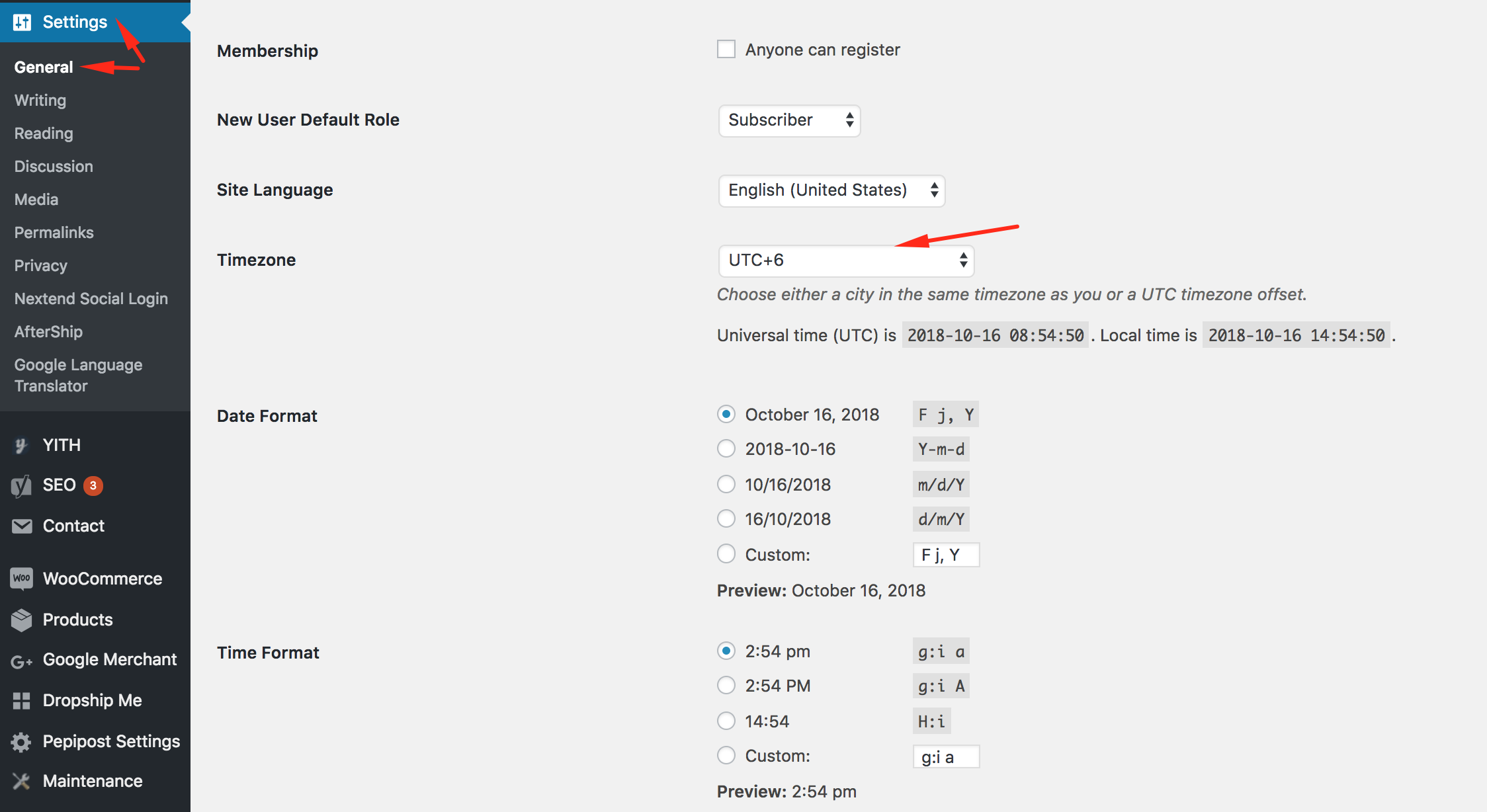 There are also several ways to schedule a Product Post manually from the Product Page:
Step 1. Go to Products in your WordPress admin area, choose the product you want to schedule a post with and click "Edit". You will get to the Product page details

Step 2. Now scroll down the Product page and find Social Rabbit Auto-Poster settings there. Choose the date and the time for posting, edit template (if necessary) and choose the social networks to post in.
You can also use Hashtag Generator on the Product Page- it analyses Product Featured Image on the basis of computer vision and suggests the related hashtags. You can also add them manually or choose from the most used tags. Using %TAG% variable in the template, you will automatically include Hashtags of definite products into Poster, Gallery or Blog Template.

Click "Update".

Step 3. You can go to the Planner section of Social Rabbit plugin and check if your Product post is scheduled now.