This tool publishes products from your website to your Pinterest account.
Step 1. Go to "Poster" in the left sidebar. Choose posting time, select a post-sorting type, enter hashtags and fill in the "Template" form.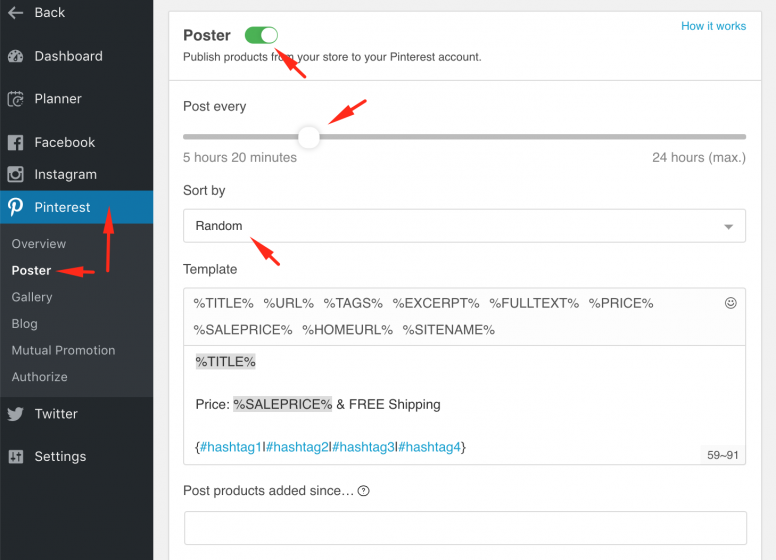 Step 2. You can make Social Rabbit post products that were added to your store since definite date, if needed. You can exclude the definite categories  from Poster, if choose  them in proper section. Don't forget to save the settings.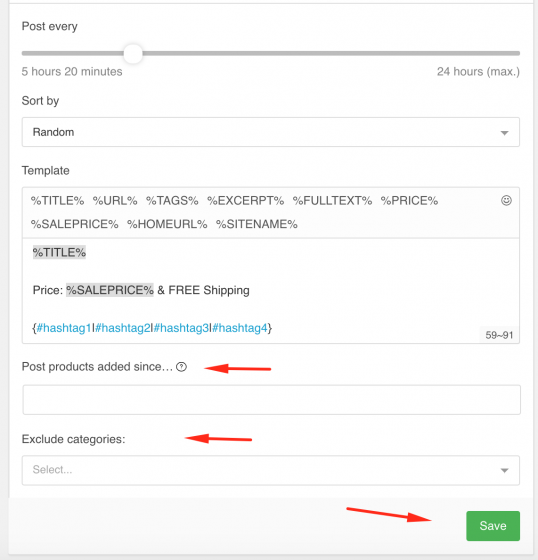 Step 3. Click "Save" and "Test Post" for checking.