Step 1. Log in your Pinterest account.
Go to the Pinterest section -> Authorize and click "Authorize".
Step 2. You will be redirected to your Pinterest account. Click "Give Access":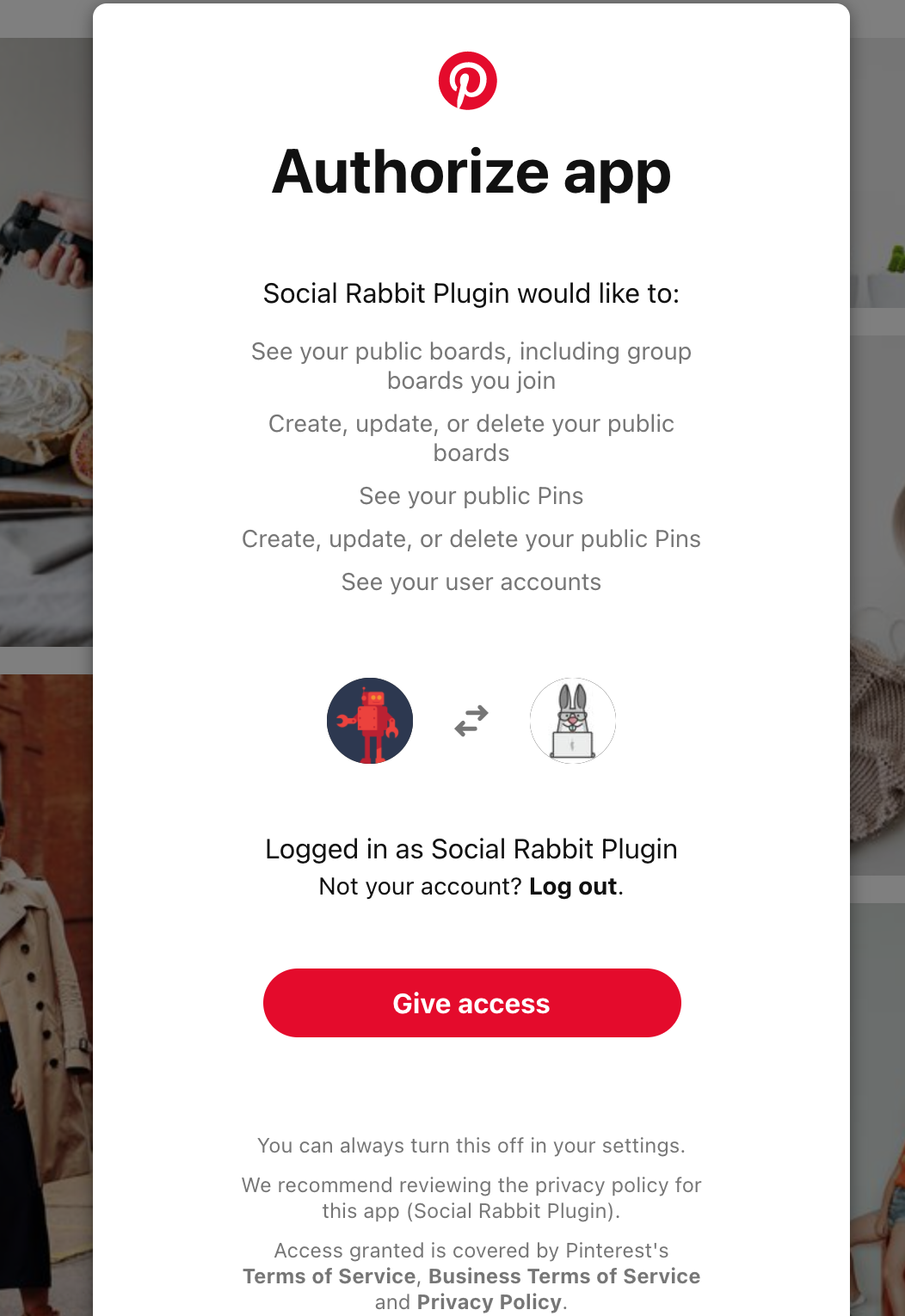 IMPORTANT: Please pay attention, if your account is connected with Google + or Facebook, please create a new one using only email. The Rabbit doesn't support Pinterest which was created with Google + or Facebook account.
If you have a personal account, please convert it to a business account.  You will get Pinterest Analytics and other tools that help grow your professional presence on Pinterest. You can easily switch between business and personal accounts:
Log in to your Pinterest account;
Go to pinterest.com/business/convert/
Click Create account.
Step 3. If you have boards added to your Pinterest account, choose the default one and click "Save".
If you don't have any, Social Rabbit will create a default for posting images from your Gallery. The products from your website will be published on the boards based and created on categories of your site automatically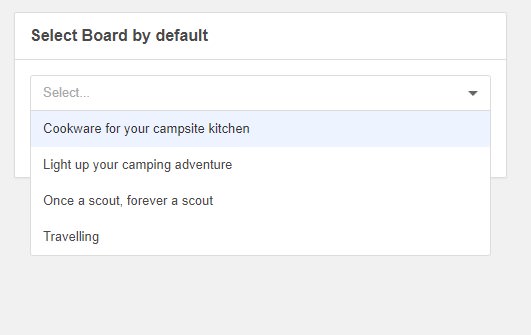 Now you can use all the tools on Pinterest section.