There are two sections in General Settings of Social Rabbit plugin:
Notifications.
You will get notified once in 10 days if something goes wrong in the system. Just turn on this function, enter your email and click save.

Reset templates.
Use this option to reset the social media networks templates or spinner comments
if you switch your website into another language and want the templates to be switched too;
if you want to reset the templates to default values right away
if the templates are deleted because of database error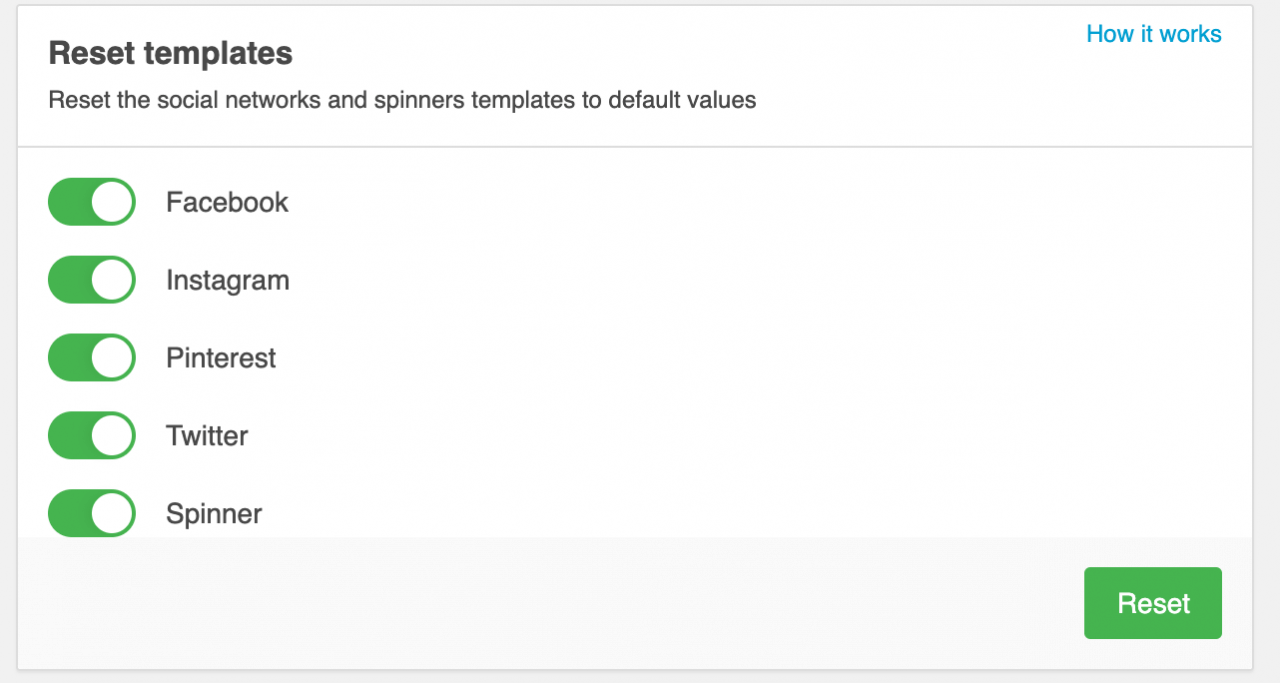 Spinner.
Add, edit or delete pre-made comments for Promoter tool here.