There are three special Tools in Social Rabbit Settings section:
URL Shortener – shorten the link to share it on social accounts.
You can choose between two services: bitly.com or rebrandly.com.
Let's take an example of  bitly.com.
After registering with this service, first choose Settings in the right top corner, click on your Login -> Generic access token.

Then enter your password and click "Generate token". Copy Generic Access Token.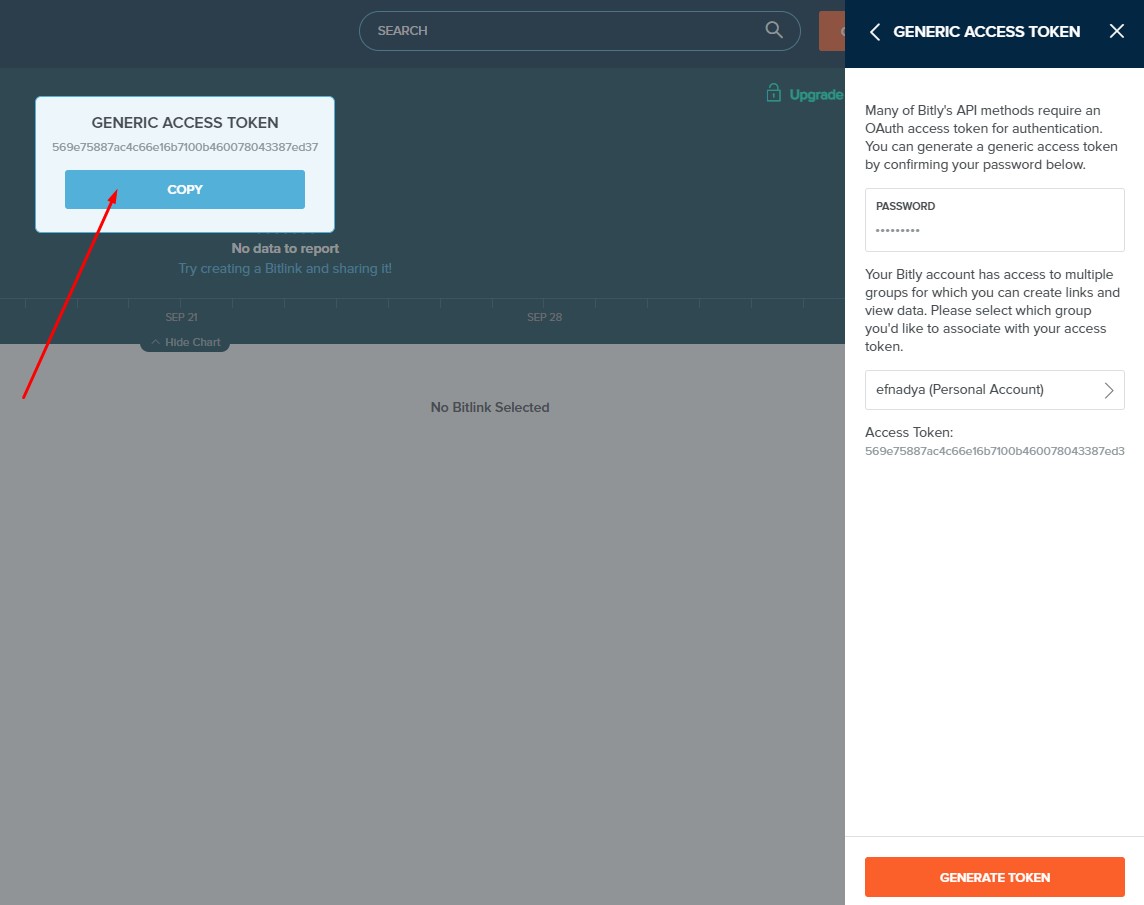 Go to your Social Rabbit plugin Settings -> Tools -> URL Shortener.
Choose necessary Service and paste Generic Access Token to API Key section. Save it.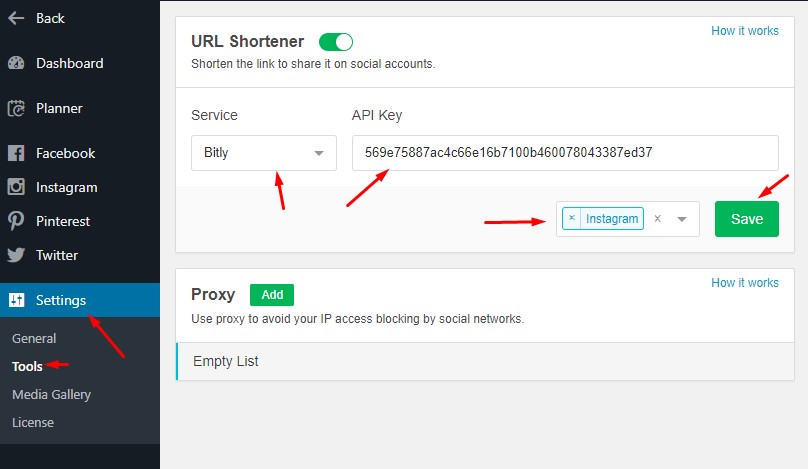 All the links on the selected social networks will be shortened with the help of this service.
Proxy – use proxy to avoid blocking of your IP by social networks.
Using this tool is not mandatory but in case you have issues with blocking your IP by social networks, it can be helpful.
You can use any free or paid proxy service. For example:
Free-proxy-list.net
Gatherproxy.com
Getproxylist.com
Proxy-list.org
Hidemy.life
Open your Social Rabbit plugin, choose Proxy Tool and click "Add" button.

In the Host field enter IP Address and Port you got from the proxy service dividing them by two-spot.
You should also choose its Type-> click "Create".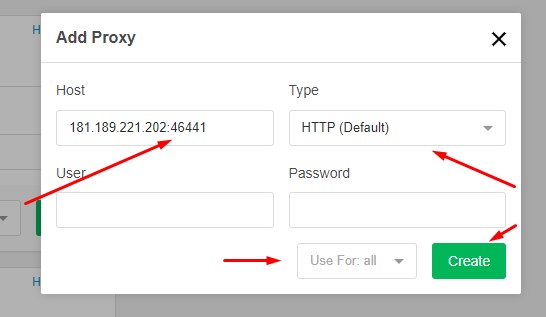 The Proxy will be added to the Social Rabbit.

P.S. We do no recommend to use Bitly URL-Shortener for Pinterest, they are incompatible.