Automating Social Media Promotion With Social Rabbit Plugin: A Case Study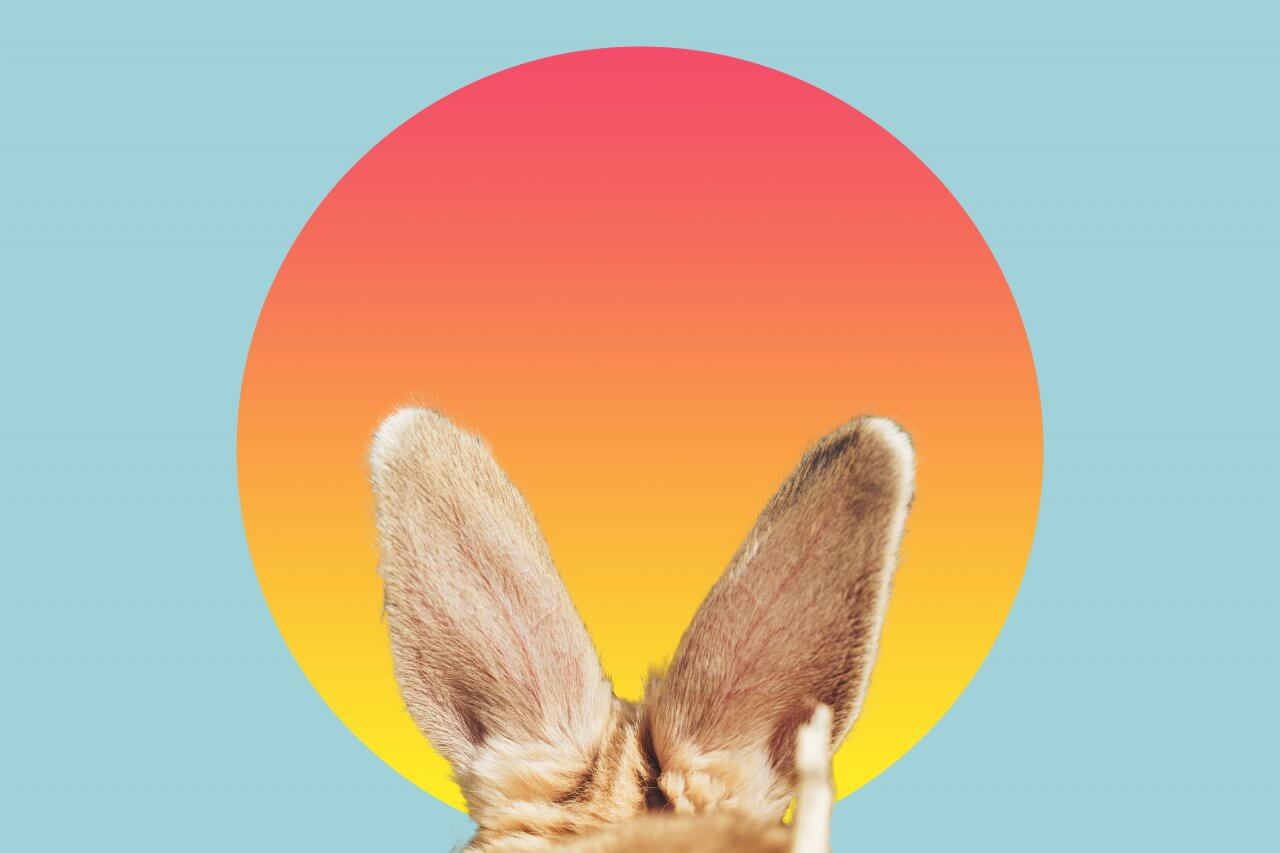 Is it possible to make an efficient marketing campaign through automating social media promotion? In this article, we'll review first-hand experience of smart posting on Instagram, Facebook, Pinterest, and Twitter with the help of Social Rabbit plugin.
Automating social media promotion of an online store: the experiment background
For the purposes of this experiment, we have created a dropshipping store on the basis of AliDropship plugin and filled it with fan merch items. We made sure the product range is diverse enough, and included men's and women's clothes, phone cases, toys, gifts, posters, jewelry, etc. in it.
Considering the interests of our target audience members, we decided to use social media marketing as the sole promotional instrument.
Before we proceeded with the automated promotion on social media, the store had 5-6 orders per month and average monthly revenue of $78.
How we automated the store promotion across 4 major social networks
Here is the algorithm we followed!
#1 Accounts creation
We began with the creation of social media accounts on Facebook, Twitter, Instagram, and Pinterest. To make them look appealing and trustworthy to the future followers, we made thematic cover images for these accounts, added proper avatars and catchy descriptions.
#2 Filling the accounts with primary content
Before proceeding with the automated promotion, we manually created and published 10-15 initial posts for every social media account. We were mixing entertaining and neutral content with commercially-oriented posts in order not to make the future followers bored with repetitive promotional entries.
#3 Promoting the accounts on autopilot with Poster tools
After completing the first 2 steps, we waited for a couple of days before starting auto-posting. It was a general safety measure since we didn't want the social media platforms to consider such semi-automated activity on newly made accounts as 'suspicious'.
First of all, we began making automated posts showcasing the store products. Social Rabbit plugin has several Poster tools that make it possible to automatically add in-store products to Facebook, Twitter, Pinterest, and Instagram feed. Such posts will have the product image, price, title, description, URL, and related hashtags. To make it happen, it's enough to choose settings once, and enjoy the Posters doing their job for years to come.
For our case, we set product posting to be repeated every 4 hours and 10 minutes. What is more, we randomized posting times by 10 minutes. This is how we made sure our accounts didn't get a spammy appearance and didn't annoy followers with an overwhelming amount of posts per day. Besides, such mild settings prevent social media accounts from being blocked.
Here are some example of semi-automated posts we created with the help of Social Rabbit's tools: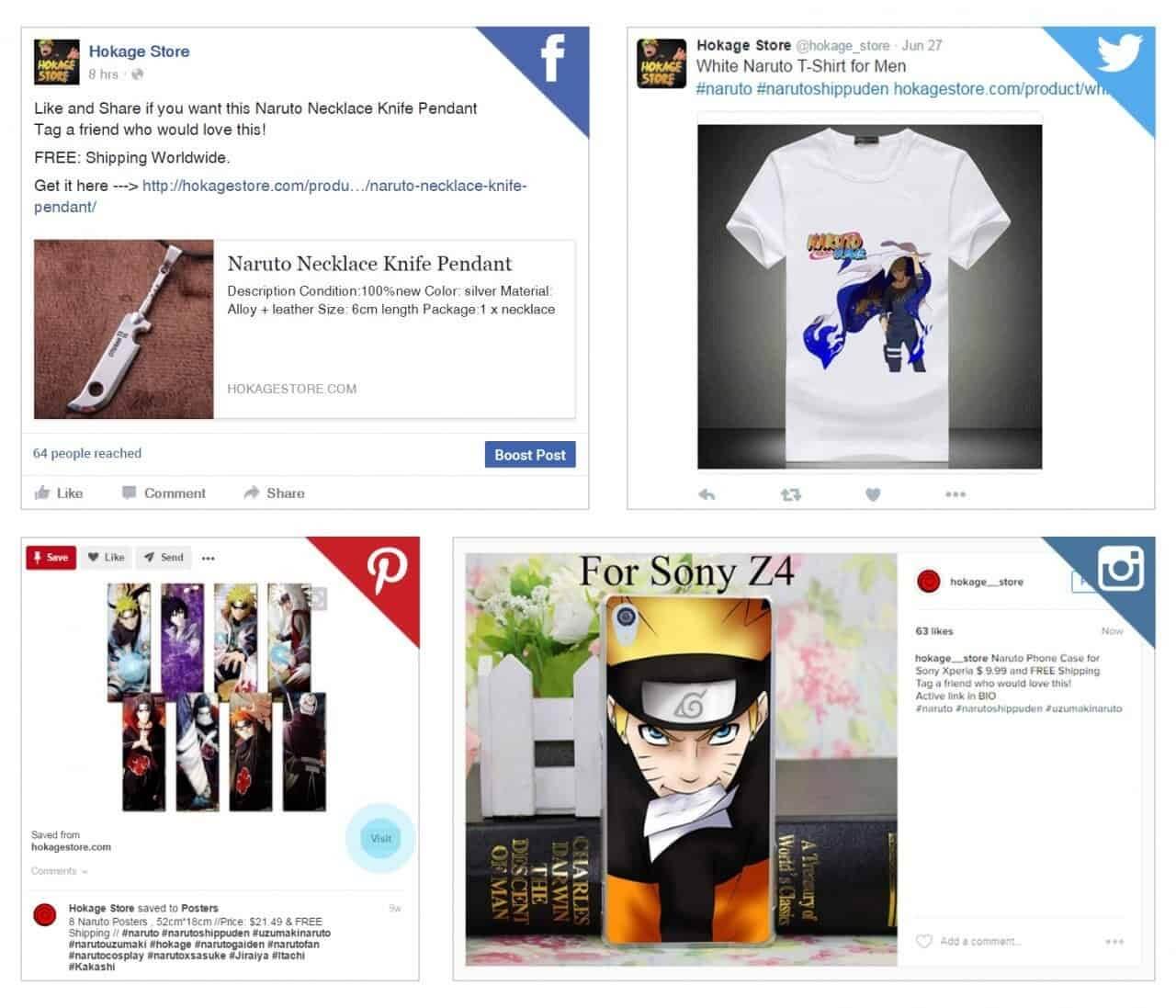 As you can see, these posts don't make a 'robotic' impression. They look like usual, manually created posts – but at the same time, save an incredible amount of time on social media marketing.
#4 Promoting the accounts on autopilot with Gallery Poster tools
To make our accounts look even more engaging for followers, we decided to complement solely promotional posts with more entertaining entries. For this purpose, we were creating neutral visual content with the help of Social Rabbit's Gallery Poster tool.
We added dozens of niche-related images to the Gallery and activated the Gallery Poster tool, choosing a high frequency of posting in order to spice up the social media feed. Therefore, Social Rabbit started publishing the pre-uploaded images together with links leading to the store. This is how these posts looked like: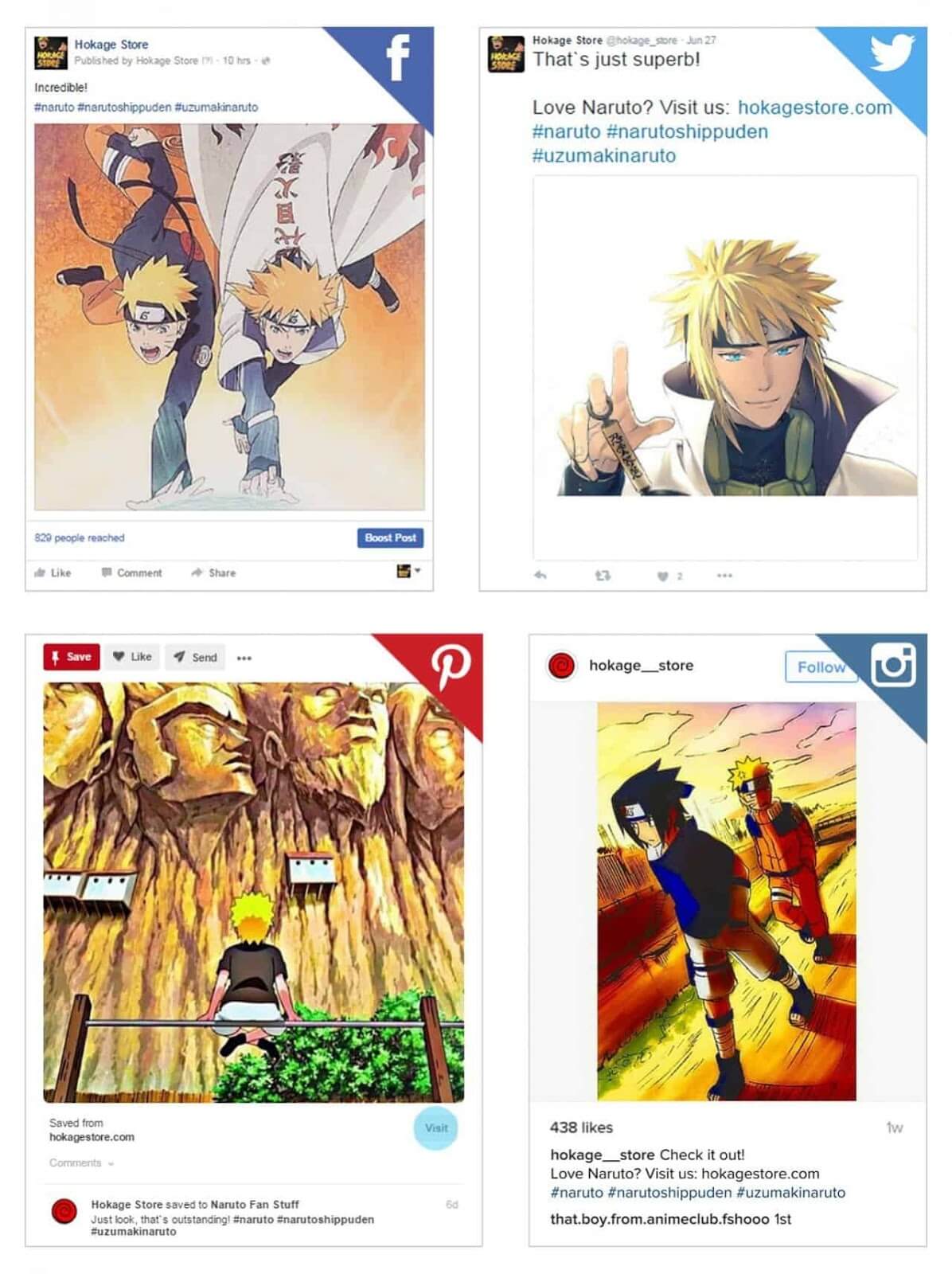 Having filled the store's social media feed with both entertaining and promotional posts, we proceeded with exploring other marketing features of Social Rabbit plugin.
#5 Promoting the Instagram account on autopilot with the Promoter tool
The next step of our marketing experiment was a semi-automated interaction with the owners of social media accounts in related spheres. To carry out this interaction, we used Social Rabbit's Promoter tool for our Instagram accounts.
We added keywords related to our business niche to the Rabbit's database in order to allow this tool to work with content connected with these keywords. After we applied the desired settings, the Rabbit started visiting the accounts, giving likes and leaving comments. According to our settings, the Rabbit performed these actions every 12 or 13 hours on Instagram. As a result, we witnessed a quick growth of the number of subscribers and a boost of social traffic since day 1.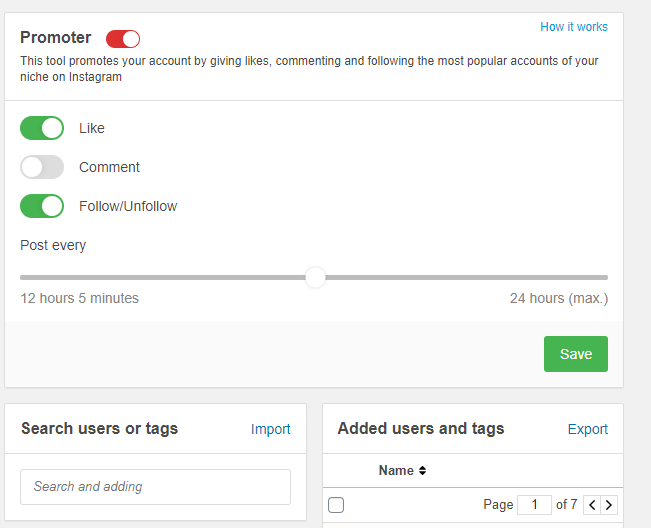 #6 Tracking the results of the promotion
We've been collecting the store performance statistics to measure the effect of the semi-automated promotions we launched with the help of Social Rabbit plugin. The parameters of the highest importance for us were conversions, the number of subscribers, and the volume of social traffic.
As a result of the 3-month promotion, the store's average monthly traffic amounted to 2,000 sessions.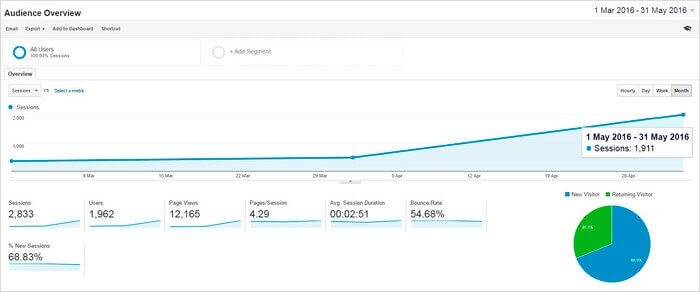 Lots of these visitors converted into buyers. You can see the flow of paid orders in the store's dashboard throughout just a couple of weeks: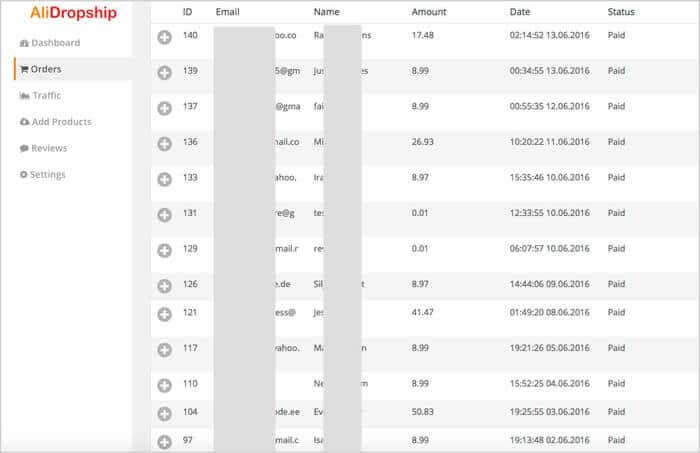 And this inbox screenshot shows all the multiple payment notifications from our engaged clients: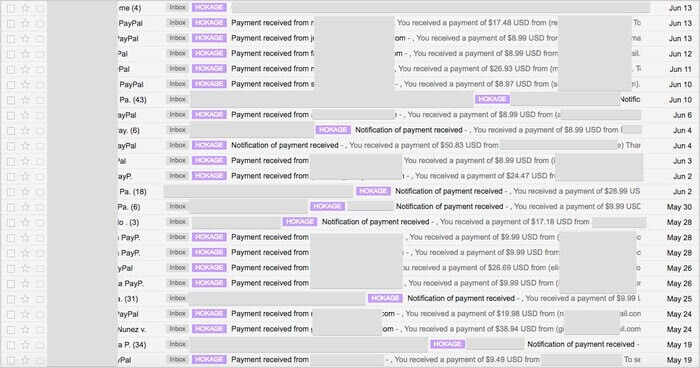 The results of our experiment on automating social media promotion with Social Rabbit plugin
Judging by the screenshots above, you can safely say this marketing campaign proved to be not only time-saving, but highly efficient as well.
Having started with 5-6 orders and less than $80 in revenue per month, by the end of the third month of the promotion, we had:
66 monthly orders
$813 in monthly revenue
10,000+ Instagram subscribers
4,500+ Facebook page subscribers
600+ Pinterest subscribers
350+ Twitter followers
What's the conclusion?
Promoting your online business with Social Rabbit plugin is a time-saving and beginner-friendly way to drive a wide audience of interested social media users to your website. Having spent a couple of hours creating the necessary accounts and defining the posting settings, we managed to increase our store profits significantly – and you can easily achieve the same!