140 Most Interesting Instagram Bio Ideas For Business Owners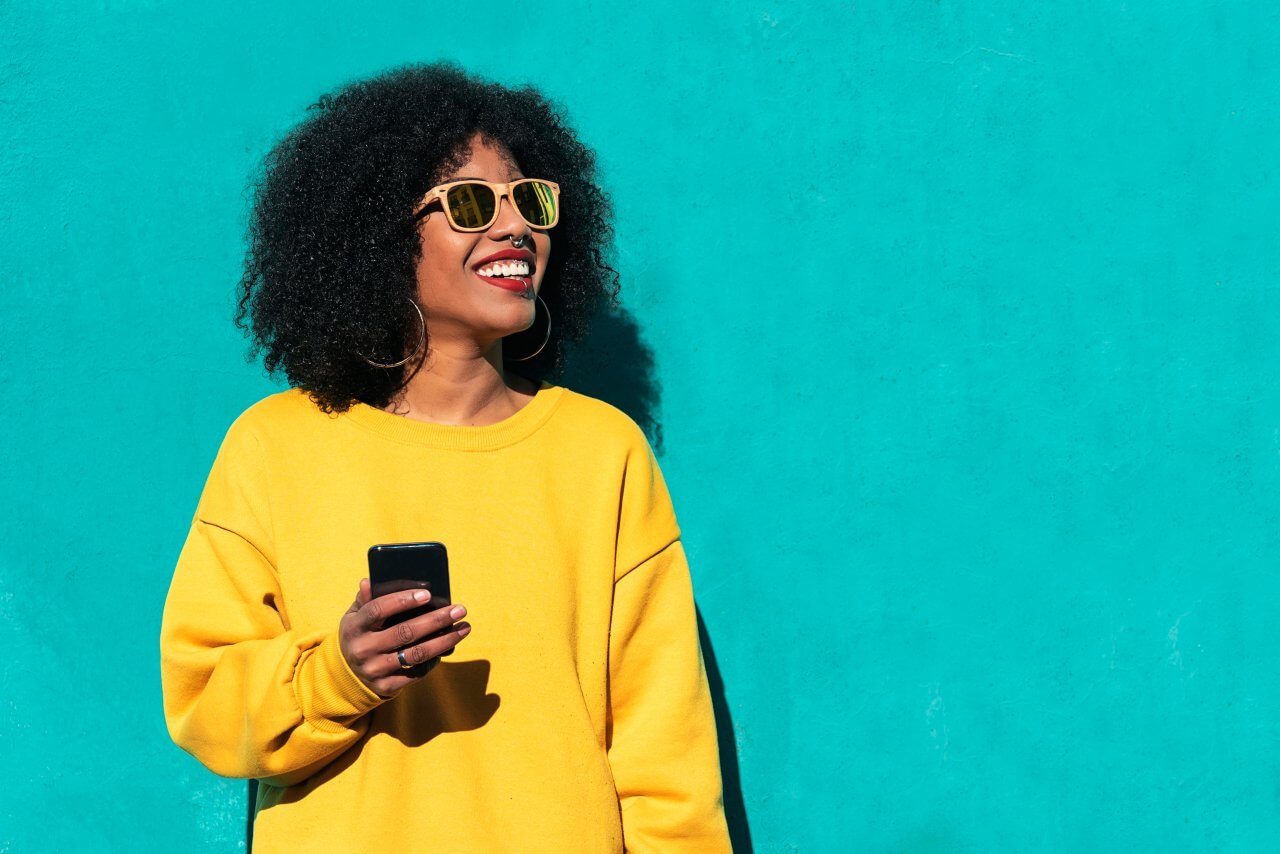 When you visit an Instagram account, what is the first thing that you notice? Upon the first seconds of viewing an Instagram profile, the one thing that most people see is the Instagram bio. Judging by its content, the viewers get an overall impression of the account owner's activity and personality.
Knowing this, it is of utmost importance to write a unique bio that will captivate the attention of your visitors and will prompt them to explore your page.
It might be difficult to come up with such a bio, but that's why we're here to help you. In this article, we will cover the importance of an Instagram bio, and that's why we have gathered a list of interesting ideas that will help you create the best bio possible.
What does an Instagram bio consist of?
For a better understanding, let's figure out what an Instagram bio consists of.
Name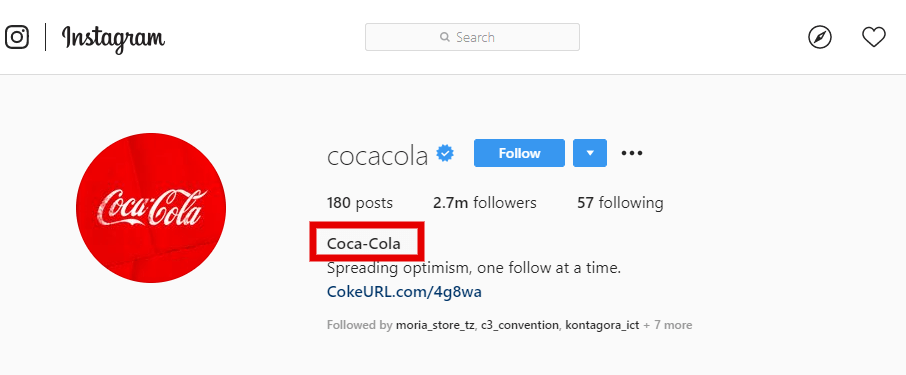 Use the name of your Internet store, as it's the best way for your audience to find you. So, if your online store has a short abbreviation, don't forget to write it in this field, as people can search for you using the abbreviation.
Username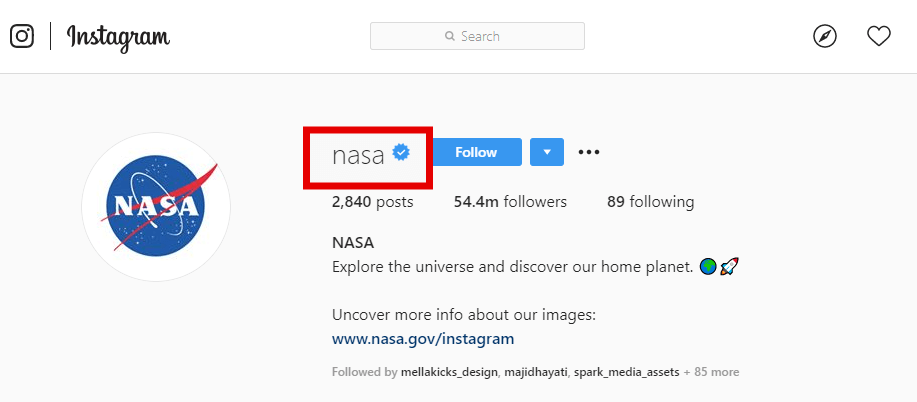 Username or the @handle is a part of your profile. The name and username fields are the only things that are searchable through the Instagram search. For better brand recognition, it's recommended to use the same handle across all your social media accounts.
Website

This is a very important field for the sole reason that this is the only place on Instagram where you can post a clickable link. So, use it wisely to promote your Internet store.
Category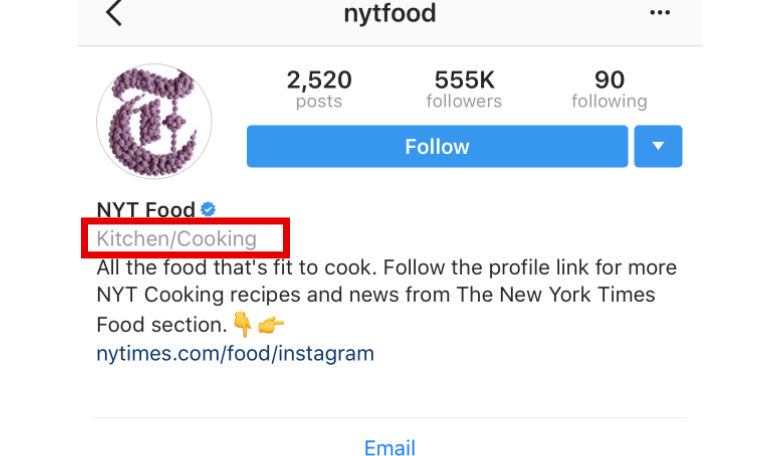 If you have an Instagram business profile, you can choose a category describing your venture. The category name will be displayed right under the account name. It will help your audience get a better understanding of the area of business you have or the kind of services you provide.
Contact information
Instagram users can contact business profile owners directly, through either email or phone. These contact buttons are also located at the bottom of the bio.
Call-to-Action buttons

The CTA buttons are an easy way for people to engage with your business and your services. They allow for quick actions like buying or booking something.
Bio text

In the bio text, you have 150 characters to describe yourself, your business and your overall activity. Because of the small number of characters available it is not an easy task.
So, let's see the best ideas for an Instagram Bio and how to write one that will capture the attention of your audience.
Ideas for the best Instagram bio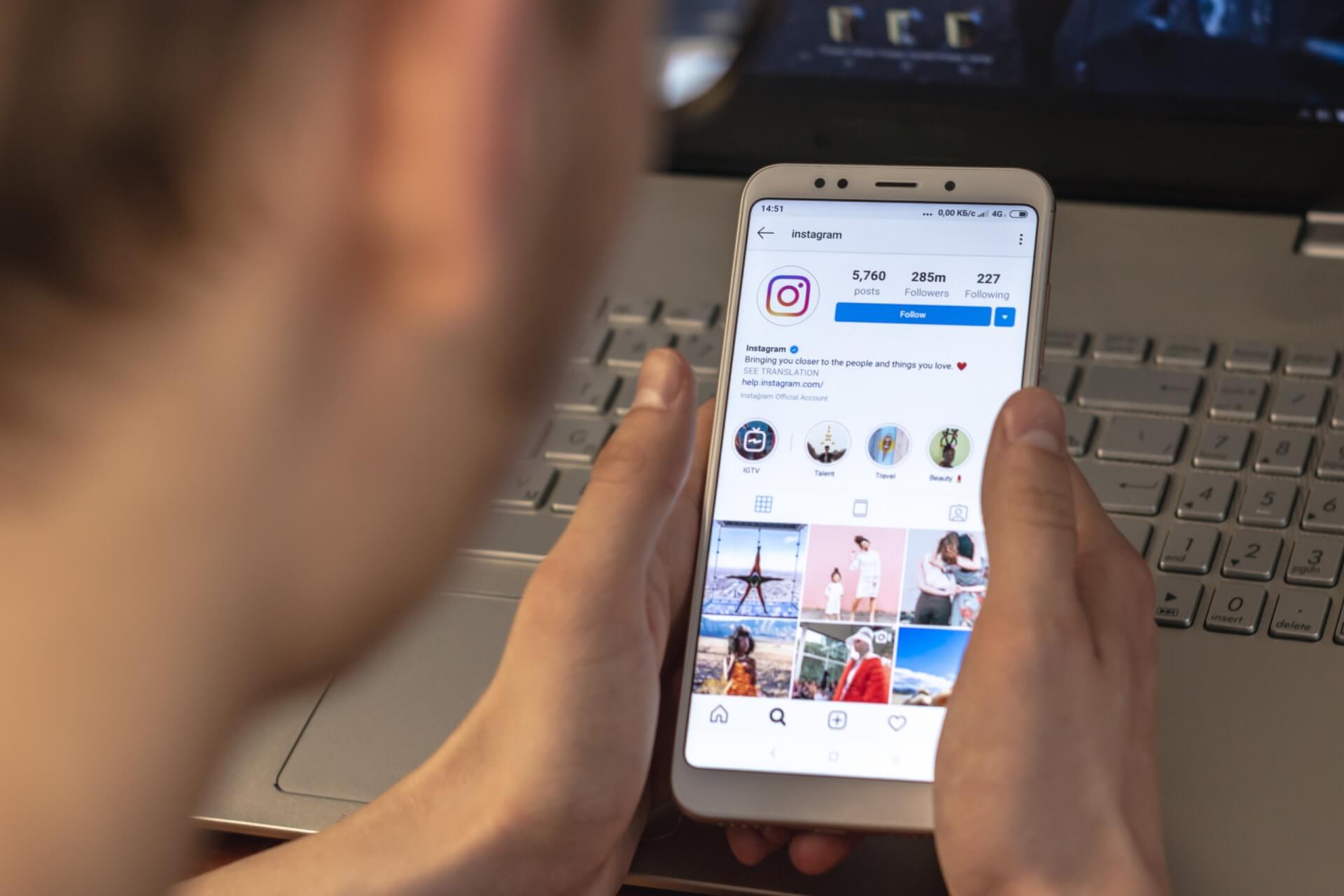 What is a good Instagram bio? There is no right answer, as it is subjective, but here are some recommendations.
An Instagram bio should be:
Informative
Witty
Humorous
Compelling
Easy to read
The overall point of the bio is to draw the attention of your audience and potential buyers to your business. So the most important thing is to make the text as captivating as possible. How can you achieve this?
Introduce your online business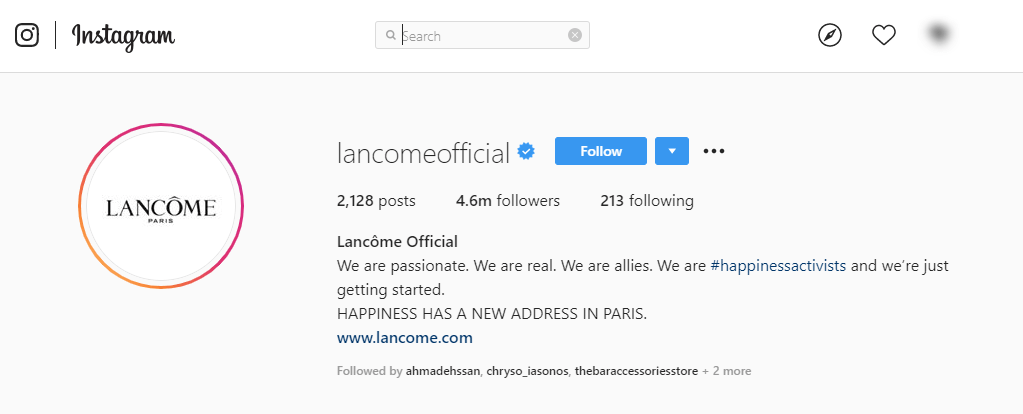 To do that, you need to have an idea of your target customers, know their needs and understand how to meet them. With this simple strategy, you can turn people who came across your Instagram profile into your customers more efficiently.
Provide them with information about your products and services, and explain what are the goals of your business. Though, remember to keep it brief and to the point, as there isn't a lot of room to work with. Besides that, Instagram likes to crop out long texts of information in the bio, so it is convenient to keep it short.
Include hashtags and emoji in the Instagram bio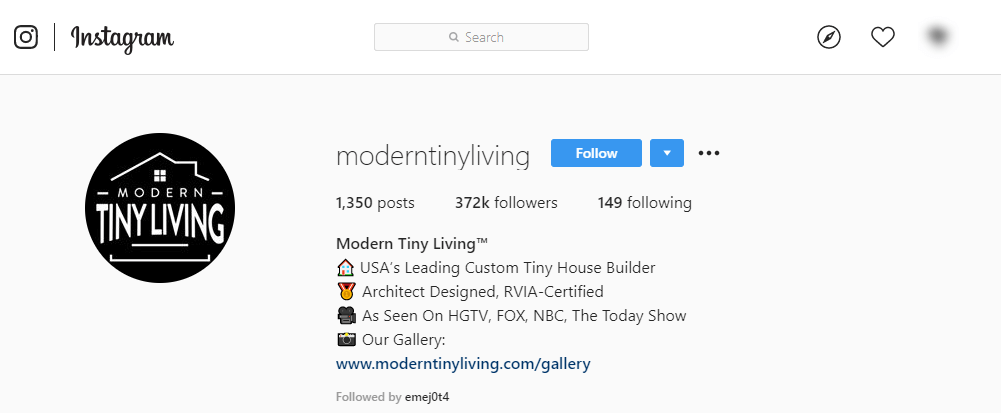 You can write the most creative, most captivating and engaging bio possible. But, what is the point of it if people do not read it? To catch their attention and make them read your bio, you can use emoji, as it will stick out far greater than a plain text. It can help emphasize your brand's unique identity. Do not overdo it, though: if the emoji does not match your brand and if there are too many inappropriate emojis, you can scare your visitors away.
After you have caught the attention of your audience, you need to somehow engage them in your content. As practice shows, one of the best and most efficient ways to do this is to create your own hashtag as this can help promote and increase user-generated content.
Use spacing and line breaks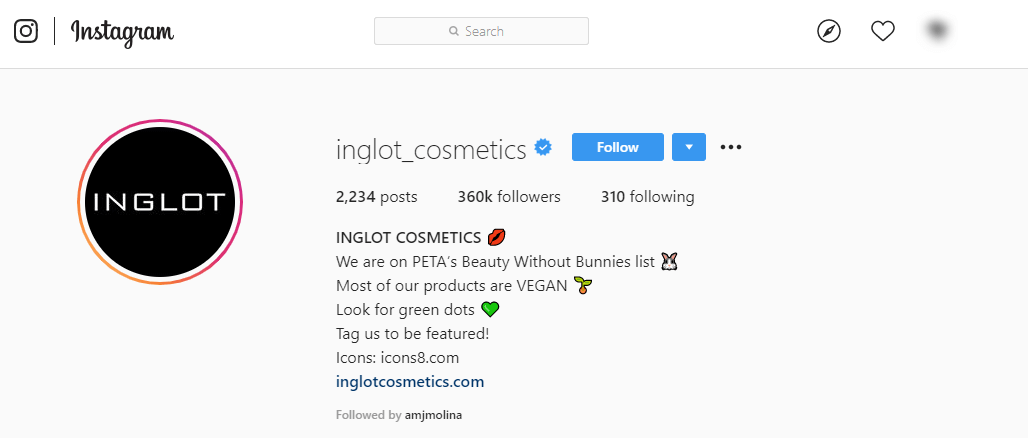 Big blocks of information can turn into a big disaster simply because sometimes people are too lazy to read. It is better to divide information into small chunks, as online users tend to scan the given information. For a more satisfying and overall better look of your Instagram bio use line breaks to point out key elements about your business.
It can be easily done on Instagram's web version. To do it on the mobile, use the notes app and then just copy the text to your bio field.
Think of a compelling call to action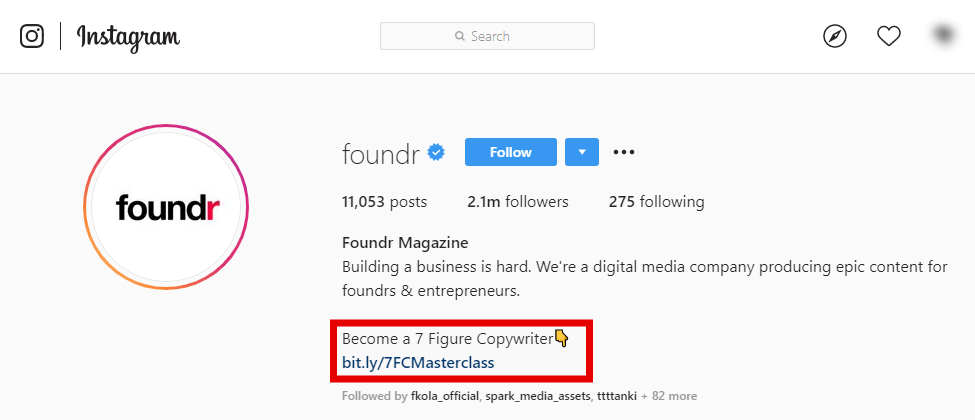 People can be indecisive sometimes, so you are required to persuade them towards purchasing your products or services. The key here is not to shove what you offer down the throats of your potential customers. The choice should always be theirs, all you need to do is give them a little nudge. Make sure to state the call to action clearly so that people understand what they are asked to do and what they receive in return.
Instagram Bio Ideas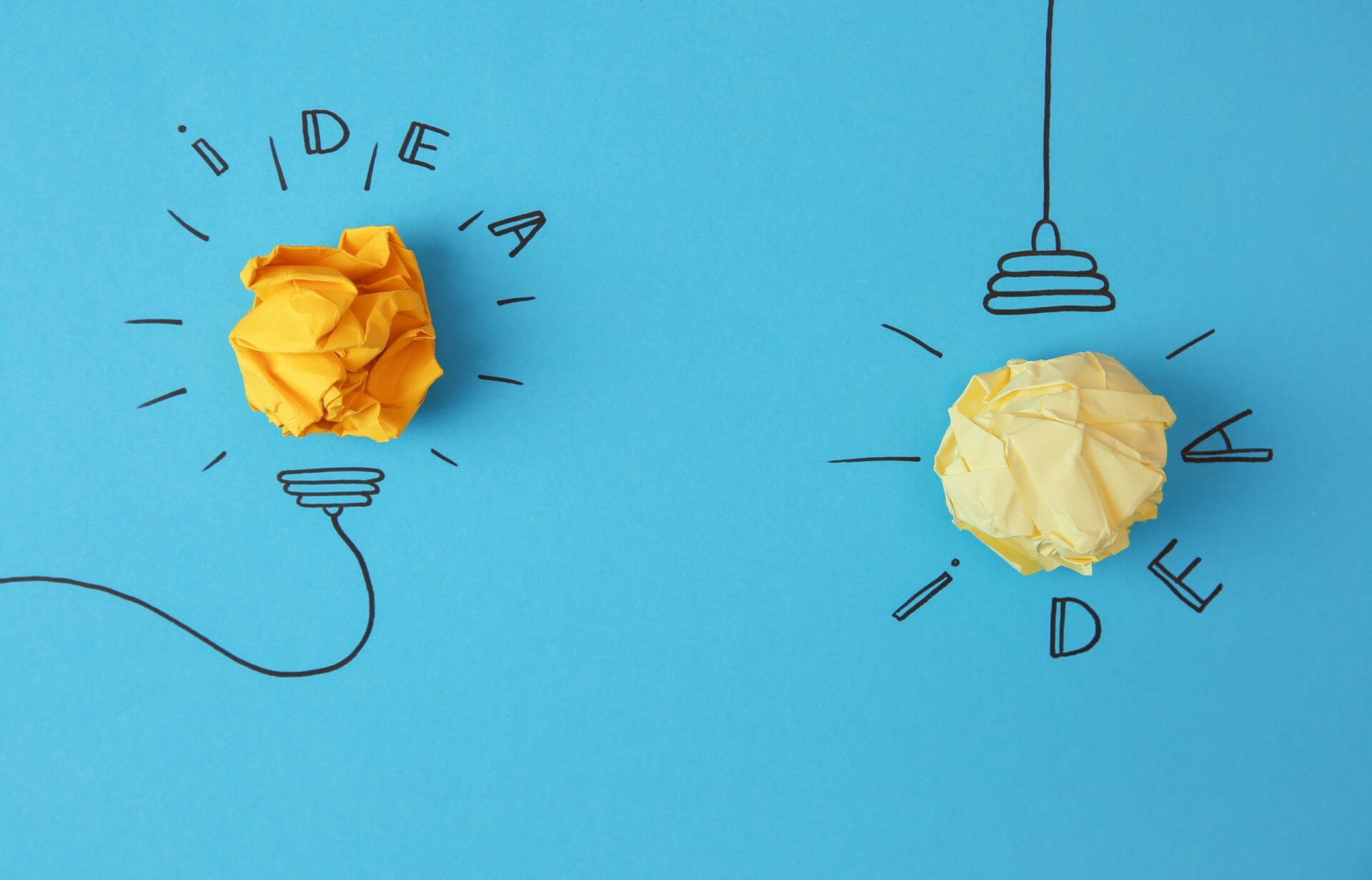 And now, let's take a look at some interesting, inspirational, outstanding Instagram bio ideas from users all across the globe. Maybe, some of these texts will help you write your own unique and adorable bio – who knows?
Instagram bio ideas for businesses
We believe in helping people
Official home of [brand name] on Instagram
👇 FLASH SALE THIS WEEKEND ONLY – 50% 👇
Share your photos with us using #[brand name]
🌎 Free international shipping
Contact us: name@email.com
Click the link below to shop our Instagram
Great selection of [type of products] merch
Check out our best sellers below
Putting customers first since [established year].
Tag us @[brandname] to get featured.
Instagram bio ideas for fashion brands and influencers
I dress as if I'm about to see my arch nemesis
My clothes might not change the world, but I sure will
I'll make you stop and stare
My clothes highlight my colorful life
I may be a fashionista but I'm not all about labels
Shopping is my therapy – hey, it's cheaper 😉
"I need new clothes." – Me, every day
Money can't be the root of evil since shopping brings people so much happiness
Yup, I'm just another Instagram influencer
Cool Instagram bios
The best things come from living outside of your comfort zone
Here's my story for the history books
In a world where you can be anyone, be yourself
Success is in my veins
Scratch here ▒▒▒▒▒▒▒▒▒▒ to unveil my secret bio.
No this isn't a dream, this is my reality
What should I put here?
Welcome to my world
A warrior in a world of worriers.
Being myself – Everyone else is taken.
These are the days we live for.
Friends who slay together stay together.
Time is precious, waste it wisely.
I would rather die of passion than of boredom.
When daydreams become reality.
If I was a writer I'd have a better Instagram bio quote.
It wasn't always easy but it's worth it.
Do you know what I like about people? Their dogs.
My mission in life is not merely to survive but thrive.
Everything has beauty but not everyone can see.
If I cannot do great things, I can do small things in a great way.
The bad news is time flies. The good news is you're the pilot.
Sometimes you will never know the value of a moment until it becomes a memory.
In a world full of trends, I want to remain a classic.
I'm slowly becoming the person I should have been a long time ago.
Funny bios
👈 Swipe for less.
Call me beep me.
What should I put here?
*Insert clever bio here*
Link in bio.
Professional napper.
Always give 100% — unless you're donating blood.
I don't look like this in real life.
Professional procrastinator.
I write bios, not tragedies.
Viewer discretion advised.
Professional inquiries only.
You miss 100% of the dogs you don't pet.
Straightforward bios
A human. Being.
Anything but predictable.
Meet [name].
This is me.
Welcome to my world.
Thank you, come again.
Keepin' it real since [insert birth year].
This is me.
Making history.
So far, so good.
Thanks for checking in!
Stay weird.
Emoji Bios
Traveller ✈️ Book Lover 📖 Obsessed with cheese 🧀.
L💖VE is in the air.
👇 Check out my life👇
L❤️ ver not a fighter spreading ✌️ all over the 🌎.
🐦: [Twitter handle] 👻: [Snapchat handle] 🎥: [YouTube handle]
Made in 🇬🇧.
99% ☕️.
📍 Depends on the week
🍩 worry 🐝 happy.
Just click follow button 😉
Laugh while you have teeth 😀
Welcome to my d👑m
Currently hanging out in 🇵🇹
I love all animals 🐶
Sleep 💤 and get relax. Great Ideas will come 💭
Never Hear Bad 🙉, Never Look Bad 🙊, Never Talk Badly 🙊
Inspirational Bios
Simple but significant.
Stay humble. Be kind. Work hard.
Take care of your body, it's the only place you have to live.
Your life does not get better by chance. It gets better by a change.
Life is what happens to you while you scroll through Instagram.
When someone says you can't do it, do it twice.
You can't capture everything, but you can try.
Travel light, live light, spread the light, be the light.
Keep going and do it with love.
When the world is dark look up to the stars 🌟🌟🌟🌟🌟🌟
Trying to watch more sunsets than Netflix
I'm ready – let's do this
Be a flamingo in the flock of pigeons
Making mistakes is better than faking perfection
Sprinkling a bit of magic
Sharing my happy thoughts
Capture every moment
I'm the rainbow 🌈 on the rainy day 🌧️
Interesting short bios
Simplicity is the key to happiness.
The best is yet to come.
Slowing Down.
Spreading Smiles.
Creativity solves everything.
To travel is to live.
I woke up like this.
A camera in hand.
Instagram nerd.
Your vibe attracts your tribe.
You get what you give.
This seat is taken.
Nothing but blue skies.
Dream Big.
Screw it, let's do it.
Being in the Now (check my Insta Stories).
Nothing is eternal.
Go wild for a while.
Optimism is contagious.
Making history, I mean… Insta stories…
Nobody is perfect.
Stay classy.
Namast'ay (in bed).
There is beauty in simplicity.
As free as the ocean.
Quotes by famous people
I would rather die of passion than of boredom. – Vincent van Gogh
This above all: to thine own self be true. – William Shakespeare
Strive not to be a success, but rather to be of value. – Albert Einstein
No one can make you feel inferior without your consent. — Eleanor Roosevelt
Wanting to be someone else is a waste of who you are. – Kurt Cobain
Whether you think you can or you think you can't, you're right. – Henry Ford
To love oneself is the beginning of a life-long romance. — Oscar Wilde
Where's your will to be weird? – Jim Morrison
Your time is limited, so don't waste it living someone else's life. – Steve Jobs
To anyone that ever told you you're no good…they're no better. — Hayley Williams
Instagram bios of famous brands
Use A Color Story to create fresh, colorful photos. 💖Feature:#AColorStory💛Support: acolorstory/support 💚Partner: hello@acolorstory.com
Airbnb opens the door to interesting homes and experiences, even if it's just for a night. Share your stories with @Airbnb. Book from our feed:
Everyone has a story to tell. Tag #ShotoniPhone to take part.
📦 a monthly box of toys, treats, and chews to thrill your dog 🐶 🌎@bark @barkshop @superchewer⭐️#BarkBoxDay
BILLIONAIRE BOYS CLUB/ICECREAM
WEALTH IS OF THE HEART AND MIND, NOT THE POCKET.
Disney magic right at your fingertips! ✨
Dollar Shave Club makes and delivers everything you need to look, feel, and shave like a million bucks— without paying it.
Connecting people and possibilities. #FedEx #MadePossibleByfedex.com
Fueling performance… and your feed.#WinFromWithin
OfficialGoPro Instagram. We Make the World's Most Versatile Camera. Share with #GoPro.
Automobili #Lamborghini: informal luxury, future shapers, designers of experiences.
Playful moments from your favorite cookie.www.oreo.com
EST. 1948
Welcome to the world of #TommyHilfiger. Iconic fashion. Modern Americana.
Discover a different twist: @TommyJeans
Great! Now you have everything you need to know to create the best possible Instagram bio which will highlight your products and services as well as your brand overall. Put the knowledge into practice and take your social media presence to a brand new level!