How to Set Up Social Rabbit Without Looking Like a Spammer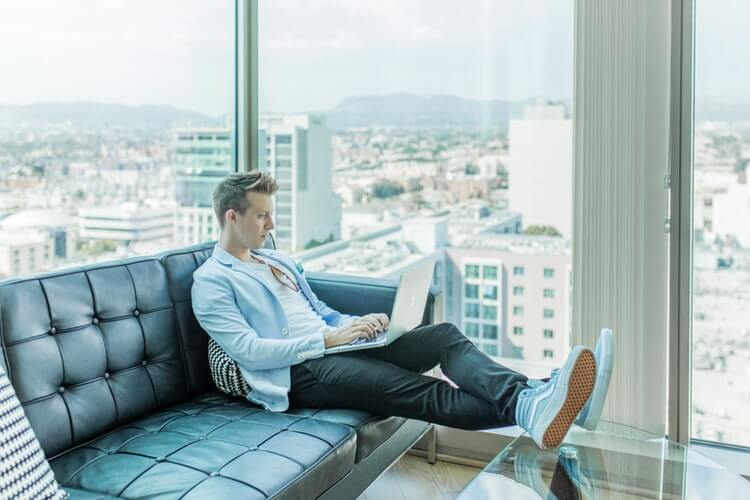 Currently, there are more than 9,300 active installations of Social Rabbit. People use the plugin with great success on social media! And we are happy to be part of their success.
If you have already joined the happy users of Social Rabbit, you probably already have several questions: how to set the plugin up and how to use it without looking like a spammer.
Indeed, you are not alone! All the newbies face this problem.
In this article, we give recommendations on the Social Rabbit setup and share several secrets about social media marketing. Keep reading and explore how to make your social accounts even more human-like and engaging with Social Rabbit plugin.
Let's start with the first question – how to set up the plugin and where you can find all the information about tools and their settings.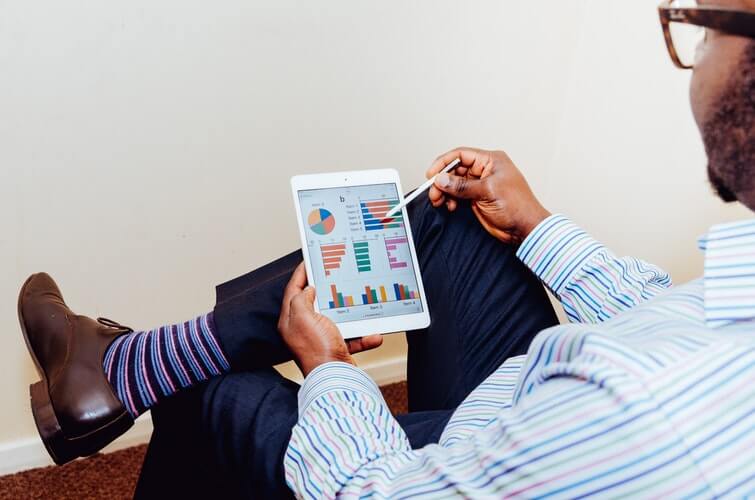 Social Rabbit integrates with 4 top social networks: Facebook, Twitter, Pinterest and Instagram and for each social network, there are at least 4 tools. Yes, this plugin has a huge number of different features and options you can use when promoting on social media.
Naturally, you can feel overwhelmed by the plugin's dashboard. That's why we created several ways to help you. One of them is our beloved Knowledge Base.

Here we have collected instructions to all tools and options and included screenshots too. Also, we have divided all the information into sections. So, you can open, for example, the Instagram section, and find out everything about tools that are available for this social network.
As a small bonus, we added the Marketing tips and tricks section here. It will help you to understand some basic information about SMM and where you should start. By the way, it will be useful even if you don't install Social Rabbit. If you decided to go this route, please note that you need to check all the sections of Knowledge Base and explore all the instructions.
We also have the Common Errors section. Here you can find frequent problems our clients have had and get a fast solution. We highly recommend checking this section before contacting our Support Team.

Additionally, we are happy to announce that in the near future, we are going to add video instructions to Knowledge Base. So if you are not a fan of reading, you will be able to watch the video. Follow our news on social media and in our newsletter to stay informed about all the updates..

The second way to set up Social Rabbit is to use our service. We hope that you have already heard about it because this service is awesome! It can be your salvation if you don't have enough time or just don't want to get into the setup process. This service is called Social Rabbit installation and setup.
Our dedicated managers will set up the plugin and all the main tools so that you can start promotion right away.
The service includes:
Installation and activation of the Social Rabbit on your website
Authorization with all your social media accounts (Facebook, Twitter, Instagram, Pinterest)
Uploading high-quality images relevant to your business to your Media Gallery
Setup of the main Social Rabbit tools
We will finish your order within 3 business days. The price is $79.
To get more details about the service or order it contact our Support Team.

Now that we have sorted out the ways to set up the plugin, it is up to you which you will choose and what will be more convenient for you. We can move on to the next part.
How to avoid a spammy-looking account with Social Rabbit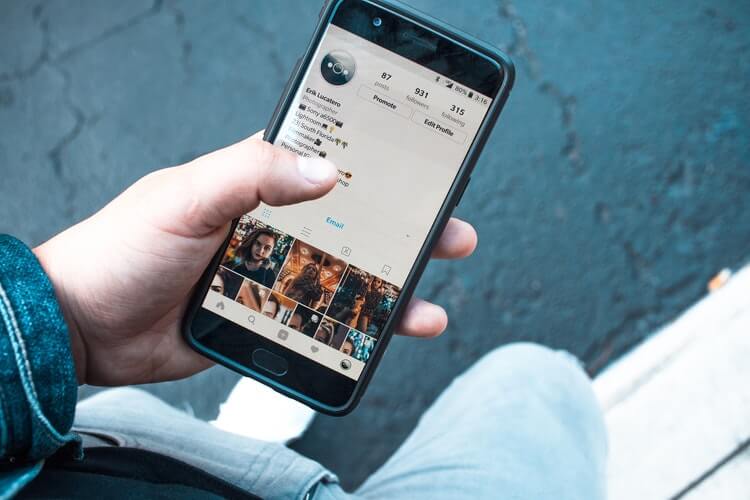 Social Rabbit is not a bot, it is a WordPress plugin. Therefore, its posts won't look like a spammer's work because you set it up yourself. You decide how often and what Social Rabbit will post, write text for templates and choose media files for your accounts.
Let's talk about how to set it up the right way and avoid looking like an annoying "spamming account."
Check out these recommendations and tips to make your account even more "alive" and get floods of traffic, sales, and new followers.

If you are an owner of a new account, be careful not to post too often. It can lead you to a situation in which your accounts will be suspended. In the beginning, you should post two or three times per day. After several weeks of being on a social network, you can increase the frequency gradually. This way you won't look like a spammer at all.
But even if your account is four years old or more, don't post every 20-30 minutes or even more often. It won't be effective and will just annoy your followers to the point where they will unsubscribe. To learn how many times you should post on each of the social networks, check out this short article.
Promoter and Mutual Promotion tools
It is also vital to pay your attention to the fact that you shouldn't activate the Promoter and Mutual Promotion tools right after registration of your account.
The best way will be waiting for several days and then turn on this tool. That's how you can avoid banning of your profile.
Also, we recommend you to change default comments and replies in the General Settings section of Social Rabbit. They should be unique and related to your business, too.
The more media files you add, the better for your SMM
To create an entertaining post, Social Rabbit gets an image from your Media Gallery. That's why you should add more images related to your business. It can be funny pictures, memes, photos from your portfolio or just a beautiful shot. The main point here is the fact that you should choose only high-quality photos for your Media Gallery.
And, of course, your choice should be logical and related to your business and niche. If you sell earrings, you shouldn't post a lady in a swimsuit. It doesn't have any sense, right?
Why you need to post all these entertaqining posts? Actually, there is a marketing rule – only 30% or even less of all your content in your profile can be commercial. Your followers don't want to get information only about your products and sales, trust us.
Social Rabbit has an amazing feature for webstore owners. It helps easily create commercial posts. Of course, you shouldn't post too often because of the reason we just told you.
When you activate Product Poster, make sure that all of your products have good main photos because Social Rabbit will use them for posting.
One more hint for beginners: there should be only 30% commercial posts on your social account. The other 70% should be entertaining and educational content.

One more idea for your website and social accounts is a blog. You can write short articles about your company or a business niche you choose. This way you can add educational content to your social accounts and make your page not only beautiful and commercial but also useful to its followers. Social Rabbit has the Blog Poster tool just for such situations. The Rabbit can post your new articles right after publication or schedule it several days later.

One more convenient tool of Social Rabbit is Planner. Here you can schedule posts you write manually such as an announcement or information about a sale. You just need to add a picture and text and choose the time and day. If you want to make this post more branded, you can edit the picture in a built-in Image Editor. There you can change the size, make it bright or dark, add text or stickers.

As you may know, one of the most popular and effective types of content is video. How can you use it for your social media promotion? Make your own video! You can record a short ad for your sale or just tell about your company. Moreover, Social Rabbit posts videos to your accounts and to Instagram Stories. You even can schedule them in Planner.
Video content expands your reach and increases the level of engagement.

The right suitable hashtags can help you to reach new followers and grow a brand's visibility on a social network. But we realize that it is hard to find the proper hashtags, that's why Social Rabbit has a hashtag generator for your commercial posts. It analyses Product Featured Image based on computer vision and suggests related hashtags. Also, we recommend you read this article.

If you want to increase the trust level of your followers, you can post positive reviews from your clients. Show them that your products are good and your service is awesome.
If you vary your content with different types, you definitely won't look like a spammer.

Social Rabbit has a wide range of options and tools: Shoutouts, Grabber, URL shortener, Welcome Message, etc. Use them sparingly and deliberately and they will lead you to success.
In summary, everything that you want to learn about Social Rabbit, you can find on Knowledge Base. If you don't want people to think that you are a spammer, you just need to follow these recommendations: don't post too often, use only high-quality images, make short videos, use hashtags and vary the content you post. Be assured that Social Rabbit works according to your preferences and it's up to you how will look your account.
If you have any questions regarding Social Rabbit or need assistance, don't hesitate to contact us.
Get Social Rabbit right now and make your SMM flourish without hassle.