Black Friday Marketing: Ideas For Your Business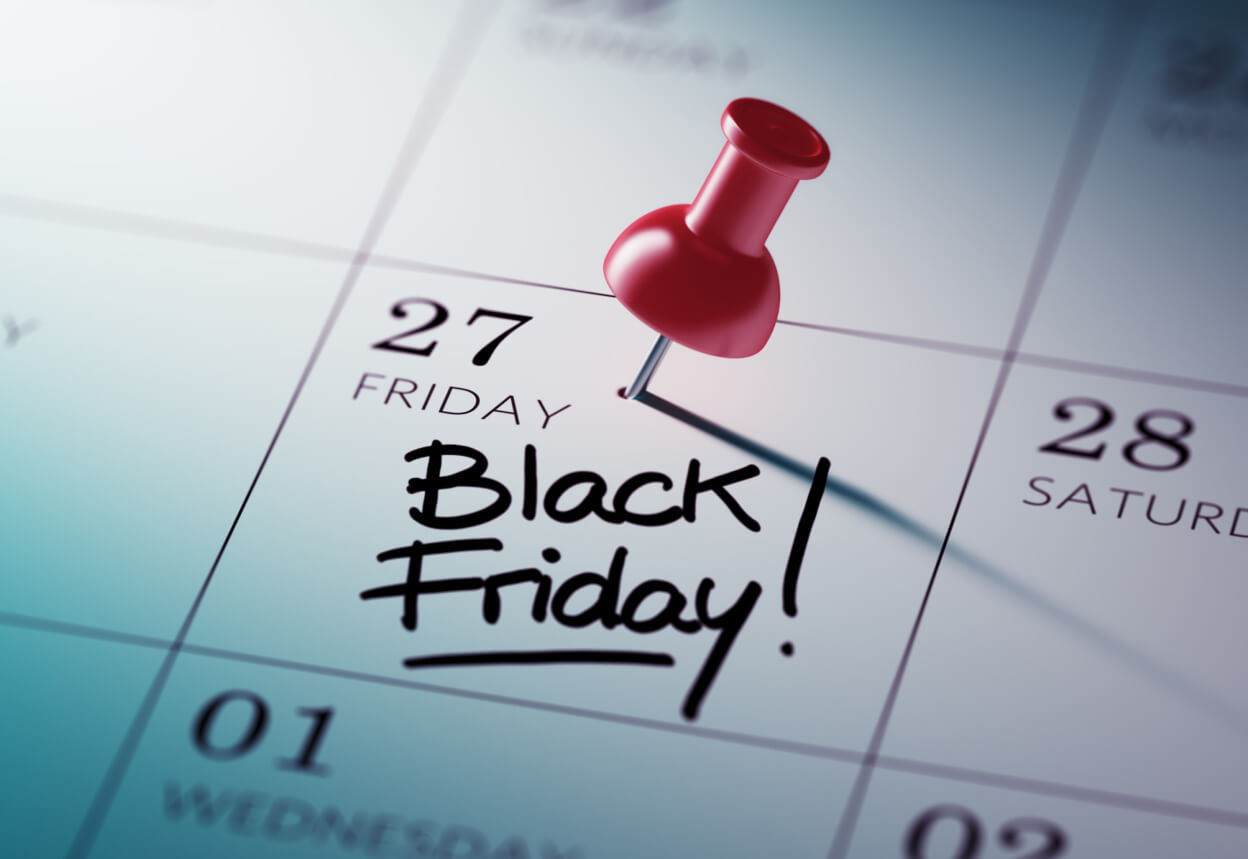 Black Friday is one of the biggest sale events of the whole year. This is an awesome chance for any ecommerce business owner to boost their profits. Is your store ready for this major shopping holiday? Let's see what you can do in the run-up to Black Friday to get the most out of it!
Black Friday is a worldwide sale which is held on November 27 every year. It is pretty close! But you still have time to get ready for it.
In fact, this is one of the most expected shopping events for both customers and online entrepreneurs. The former are waiting for Black Friday to buy something they have been dreaming of with a huge discount. And for the latter, Black Friday is a great opportunity to boost their sales and earn a lot of money.
Only in the USA, during the 2019 holiday season (which includes Black Friday) the volume of retail eCommerce spending amounted to $135.3 billion! Isn't this stat impressive?
Of course, you can benefit from these busy shopping days and make great profits, too. But, you need to take time to prepare your store for this massive event. The beginning of October is a great time to start thinking about your marketing strategy for Black Friday. If you feel puzzled or need some help with that, here are some effective tips you can use right away.
Black Friday marketing: general tips
To prepare your store for any sale including Black Friday, you need to take care of some basic aspects. Let's discuss them.
Make your store mobile-friendly
According to recent research data, mobile devices are responsible for 63% of retailers' traffic and 53% of sales. That means more than a half of all the people who visit ecommerce stores do it from their mobile devices. It's a huge part of potential customers' audience.
That's why it would be a serious mistake to ignore how your store looks and works on mobile devices. Also, you should take care of the loading speed of your store when accessed from smartphones and tablets. For any modern ecommerce store, a high performance of its mobile version is a must-have.
Let's also take a look at Statista's data on of the last year's holiday shopping season in the US: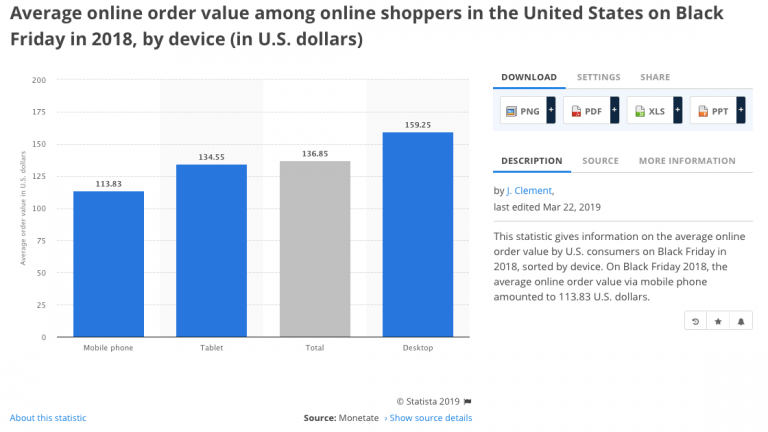 Well, nothing surprising. Almost 40% of online shoppers make purchases through some kind of a mobile device.
If you still postpone the moment of optimizing your store's mobile version, the remaining several weeks before Black Friday are a great time to do and prevent you from losing an enormous part of potential orders and sales.
Do a website check-up to examine the technical performance of your store
A sale period is a big pressure for both sellers and buyers. Recall your own behavior: when you see a tempting time-limited offer, you are in a hurry not to miss this good deal. In other words, you are under stress. What if the chosen online store suddenly crashes? Or what if your payment isn't processed? Probably, your "buying temperature" just goes down. This is how your customers will feel, too, if there is something wrong with your store during Black Friday.
To protect yourself from losing potential orders, it will be better to invest your time into examining your store's technical performance. Your goal here is to make your store as convenient as possible to reduce an amount of the stress your customers are coping with and provide them with the best shopping experience.
Caring for your customers' comfort, you need to:
Check the integrated payment system to make sure it works seamlessly
Test the emails and other automated notifications you will be sending your store visitors and customers
Revise all the email addresses, phone numbers, links to social accounts and other communication channels you've officially listed on your store as the way to contact you
Get ready to deal with incoming requests patiently whether they are a "thank you" email or furious feedback
This simple checklist will help you to ensure your site is ready for loads of customers from the technical point of view. What else should you pay attention to?
Black Friday marketing: pricing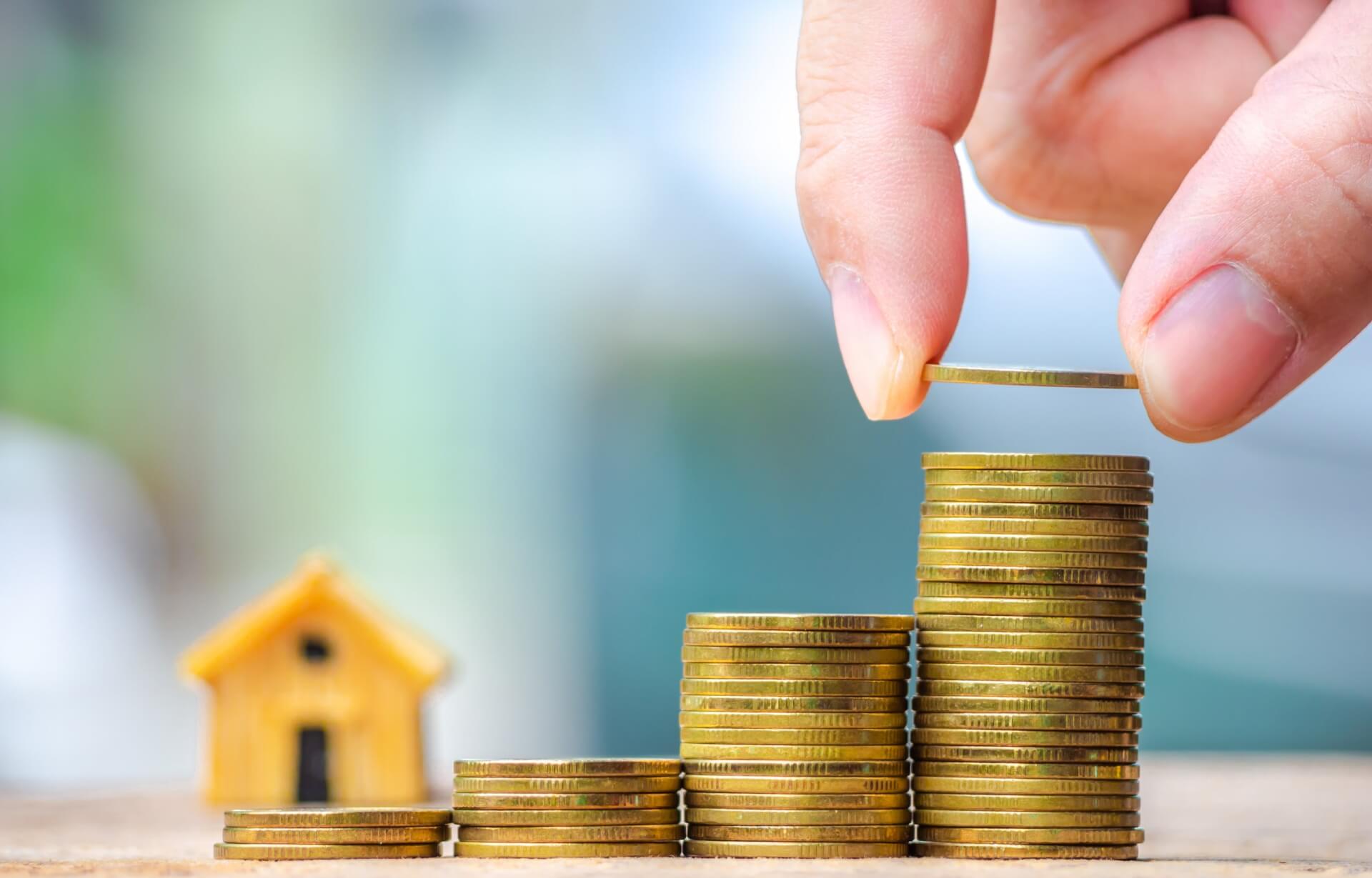 In 2018, an interesting study was conducted in the USA: according to its results, 11% of the millennials expected to see at least a 70% discount on the Black Friday sale.
We almost hear you shouting "What?". Well, as an online entrepreneur you know that you can't always afford offering such a big discount. But, fortunately, this is not necessary.
First thing you should understand is that you must be honest with your customers. This is not a good idea to write that you provide a 90% discount while, in reality, this is only 10-15%.
As Black Friday is not a secret sale, people get ready for it, too. They check prices in advance trying to calculate their profits. What do you think might happen if they see that you are cheating? At least, you will lose a part of your potential customers but, what is worse, you will harm your reputation or even earn a number of furious reviews. There are better ways to benefit from Black Friday playing fair and square.
During Black Friday, people tend to make impulse purchases regardless of your discount value. They are in a shopping mood. And at this time, their purchasing decisions are influenced by a number of various factors apart from the products' price.
For example, social proof is also an amazing way to nudge customers to a purchase. Think of the products you want to sell out on Black Friday and make sure they have enough reviews and feedback. But this is not all you can do!
Black Friday marketing: impulse purchases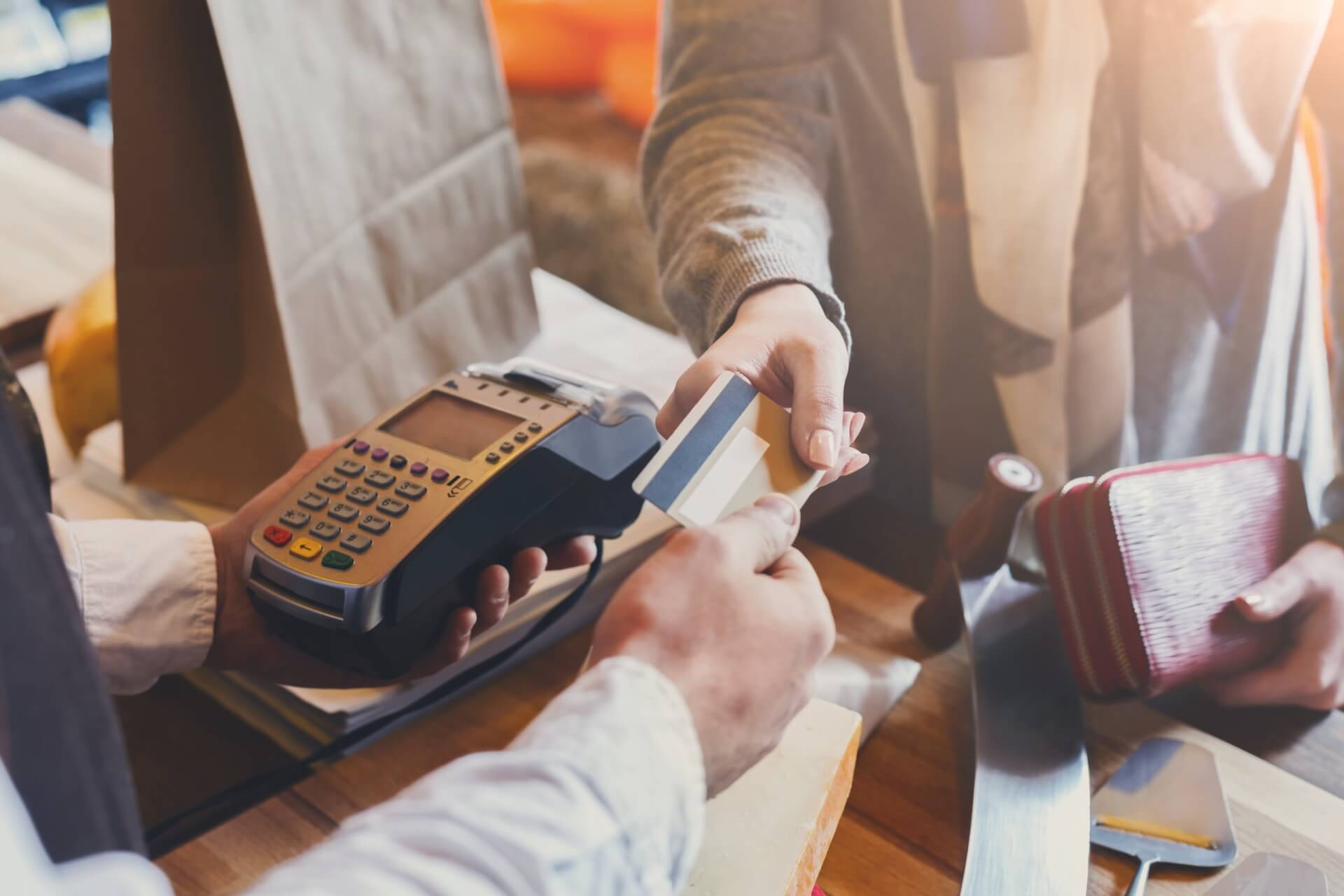 As we already said, people often make impulse purchases during Black Friday. Here is the Statista's data on what people buy irrationally during Black Friday in 2018.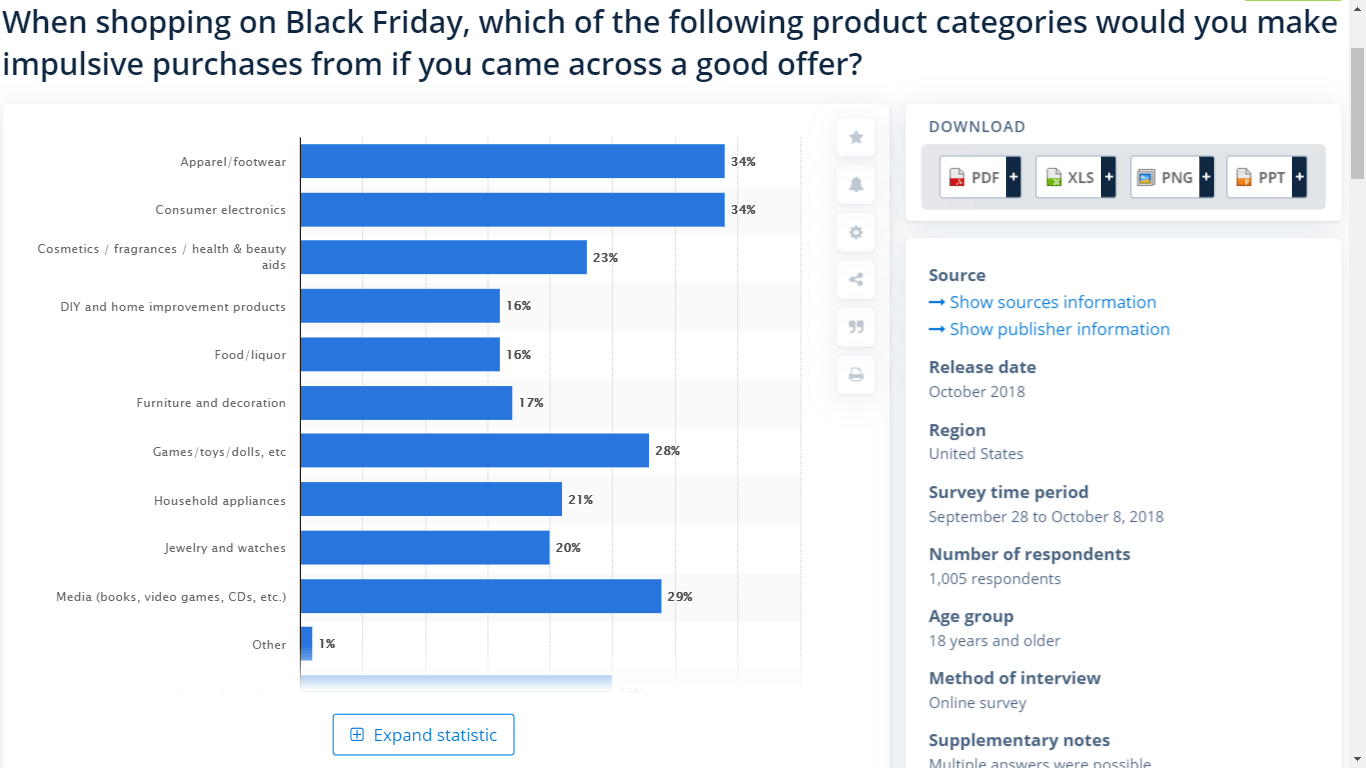 The success of any ecommerce venture highly depends on its ability to trigger such purchases. This is especially important during major shopping events like Black Friday when buyers are more emotionally vulnerable and make up their minds easily without long considering all the pros and cons.
Here is what you can do for your store to increase the number of impulse purchases without spending much:
Offer a limited number of some product with a huge discount
Provide a nice gift along with a purchase
Show how many products have already been bought from your store
Add social proof to your product pages
Build tempting product bundles to motivate people to buy more per order
Of course, if you want to benefit from Black Friday, you also need to think of your marketing strategy. If people don't know about your deals and offers, how will you boost your sales?
Black Friday marketing: promotional tips
Your marketing strategy really matters if you want to see record sales on Black Friday. And the first thing you need to consider is your content. You need to make your messages and designs for Black Friday completely different from your common ones.
If you are already running some advertising campaigns, you might already know who is your target audience and what needs and wants they have. This knowledge is vital for the promotion of your business at all times, whether this is Black Friday or not. But now we need to use this information to create a mind-blowing content that will lure customers and make them buy.
So, what can you do?
Create the messages that have special meaning for your target audience to build an emotional connection with them.
The popular idea of Black Friday content is "buying with great profits". But saving money is not necessarily everyone's universal shopping incentive.
Think of the problem you can solve with your products. For example, Black Friday is held at the beginning of the holiday season, so why not offer your customers a nice deal to buy something for themselves and their nearest as a gift for upcoming Christmas?
During any sale, catchy images and videos are even more important than ever. A lot of companies taking part in Black Friday rush just add a banner to their visual materials for social media posts. Try to be more unique and original!
For example, you can create a collage with your bestsellers and a Black Friday badge using a specific red-black palette to attract potential customers' attention.
Also, you can add this Black Friday badge to all your landing pages, product pages, advertising materials, etc. This way you will create an integral appearance of all your communication channels.
If you aren't sure that you can do all this stuff on your own, we will be glad to help you to make your business ready for this event.
Black Friday marketing: how we can help
We have vast experience in marketing and ecommerce which allows us to assist our customers in their business promotion. Let's see what we have for you!
Social Rabbit for WordPress sites and Shopify stores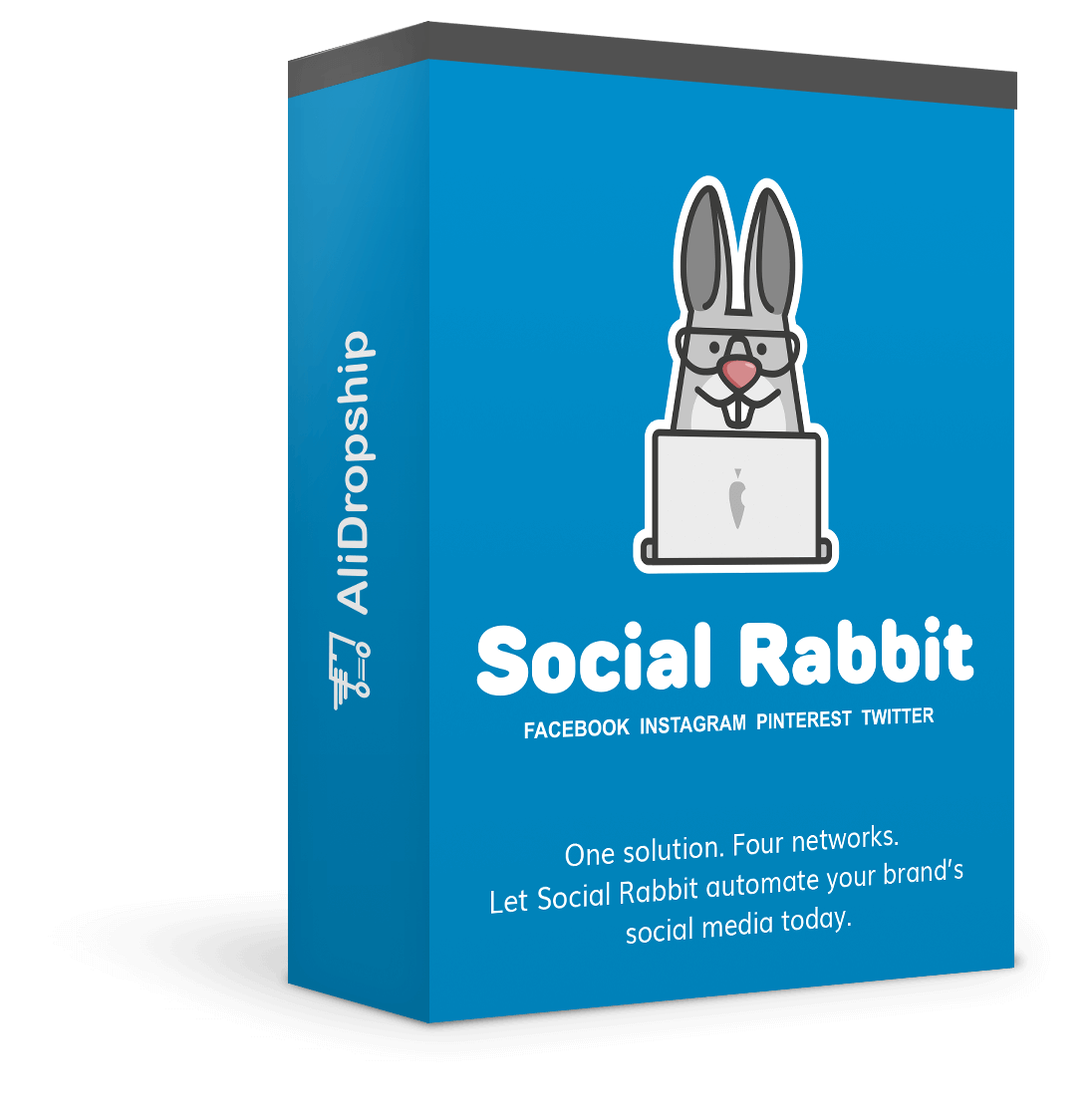 Social media marketing is vital for your business promotion because this is one of the cheapest and most effective ways to communicate with your current customers and potential ones. But, as you might know, this is a rather time-consuming method. And time is the most precious resource for any person, especially for an ecommerce business owner.
Social Rabbit is a social media management tool that will automate your everyday SMM tasks. During the Black Friday sale, Social Rabbit can take care of your posts on Facebook, Twitter, Pinterest, and Instagram. So, you won't have to worry about that and focus your attention on your customer service or paid ads. Speaking of which, do you have great ads for your Black Friday sale?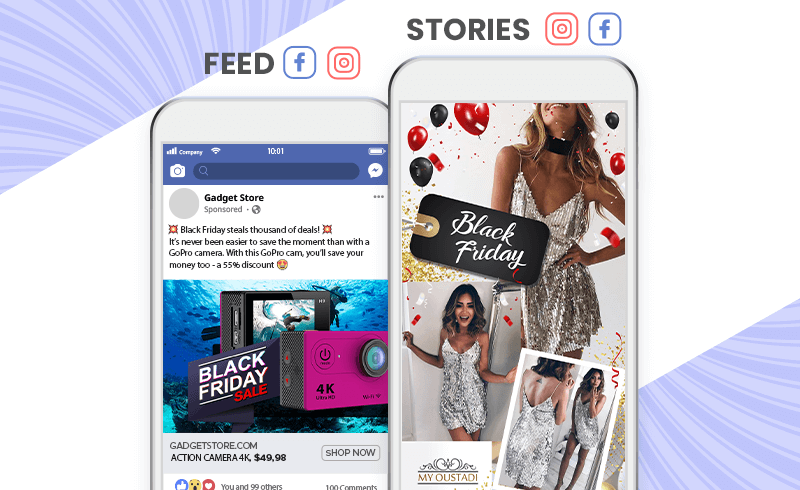 The ads we create for our customers are not just attractive images and intriguing captions. To get the most out of your ads, you also need to set them up correctly, so we also provide you with effective target audience settings! 
With our recommendations applied, you can be sure that your ads will reach the right target segment and bring brilliant results.
Engaging social media posts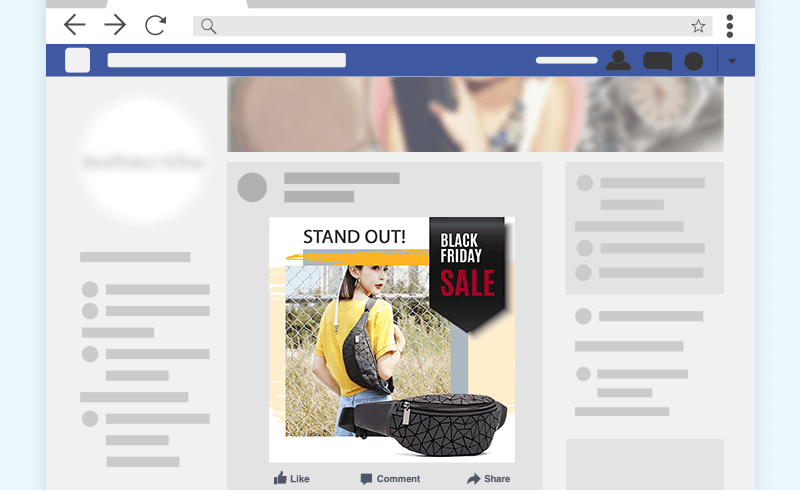 How can you "heat" your followers' interest in your store before Black Friday? Of course, you can publish some teaser ads or posts about your upcoming sale… but this is what all the companies do!
We offer you another strategy. Let our professionals create a number of engaging posts for your social accounts to make people comment and like. This way, your posts will also get a wider reach which will be useful for future commercial content.
This is what you can do to get the most out of Black Friday, and what we can offer you to boost the efficiency of participating in this major shopping event. You still have time to check your store's performance and prepare your marketing strategy to experience a huge spike in sales and traffic!
If you want us to help you with this upcoming sale, don't hesitate to order one of our services or get our powerful tool for SMM automation.