How To Establish A Good Online Business Reputation And Benefit From It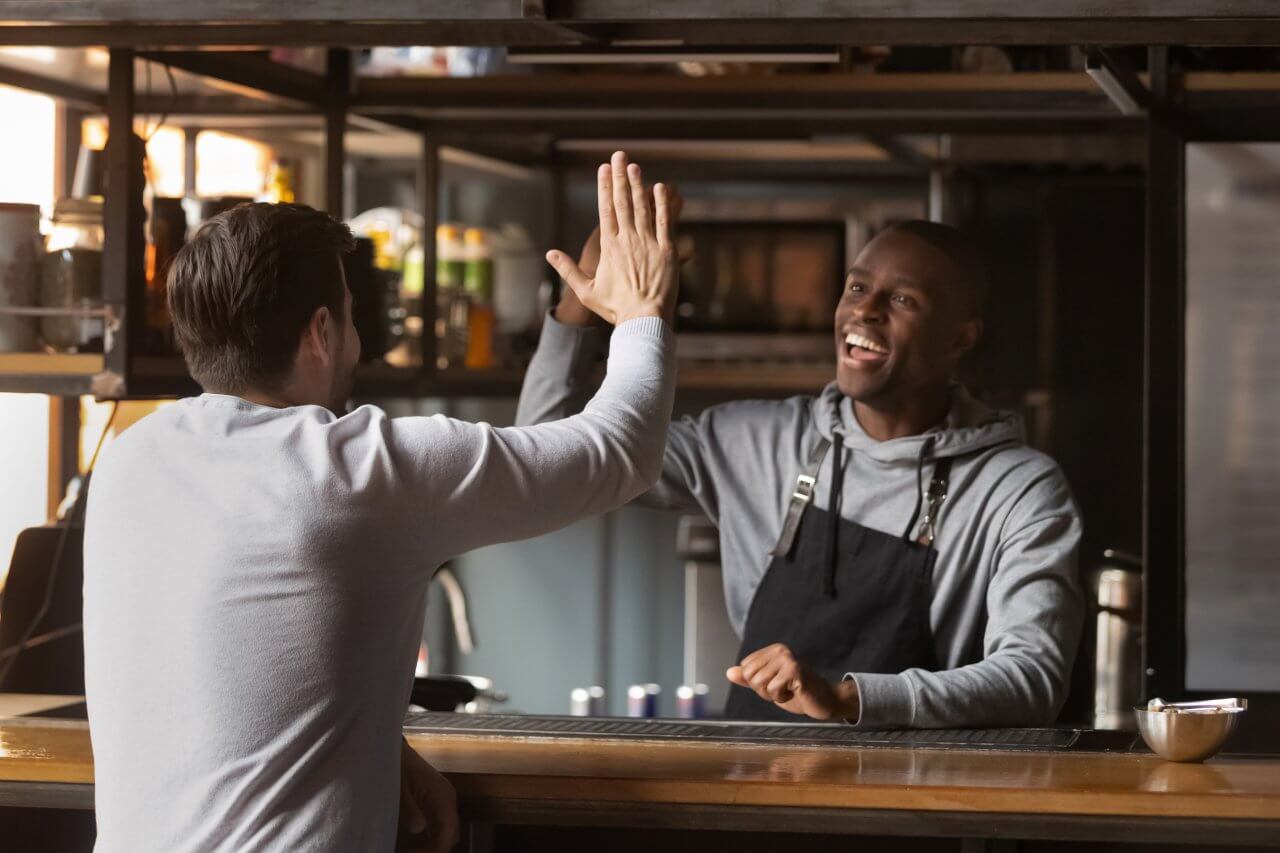 Do you know what people think about your online brand? 
Public opinion is one of the most crucial aspects on the way to your business success. 
In this article, we are going to speak about business reputation, its influence on your sales, and how you can form and improve it. 
A brand (or business) reputation is something that can ruin your venture or lead to the top of the world.
Nowadays your business growth highly depends on what people say and write about it on the Internet.
A bad review on Google or an angry tweet don't just exist online. They have a serious impact on the decision-making process consumers go through when buying something from your site.
The truth is people don't trust commercials anymore. A glowing picture or video isn't enough to persuade people to make a purchase. If customers have a lack of trust in a company, they are likely to select another one that gained more positive feedback.
In short, your online reputation and the trust level have become effective ads for your business.
Why does online business reputation REALLY matter?
Let's take several examples.
Recall the day when you bought something online. It doesn't matter whether it was a super-powerful laptop or a nice t-shirt.
Or, let's say, what did you do before booking a restaurant or hotel you hadn't ever been to? Did you rely on luck? Guess you didn't.
Probably, in both these cases, one of the things you did was reading other customers' reviews to understand if that purchase (or place) is worth your money and time.
See? Reviews and a business reputation are really important for your own shopping experience as well as for other people's – including your potential customers.
Words are unnecessary when you look at the stats.
According to different researches, 84% of shoppers now read online reviews and 46% check star ratings before committing to online purchase – with almost 9 in 10 consumers considering them to be essential to their decision making.
Experts at Moz said that online business reviews are one of the most important ranking factors. To be more specific, it falls within the top 20 factors influencing your Google position.
Another recent research showed that reviews shared on Twitter increase ecommerce sales by 6.46%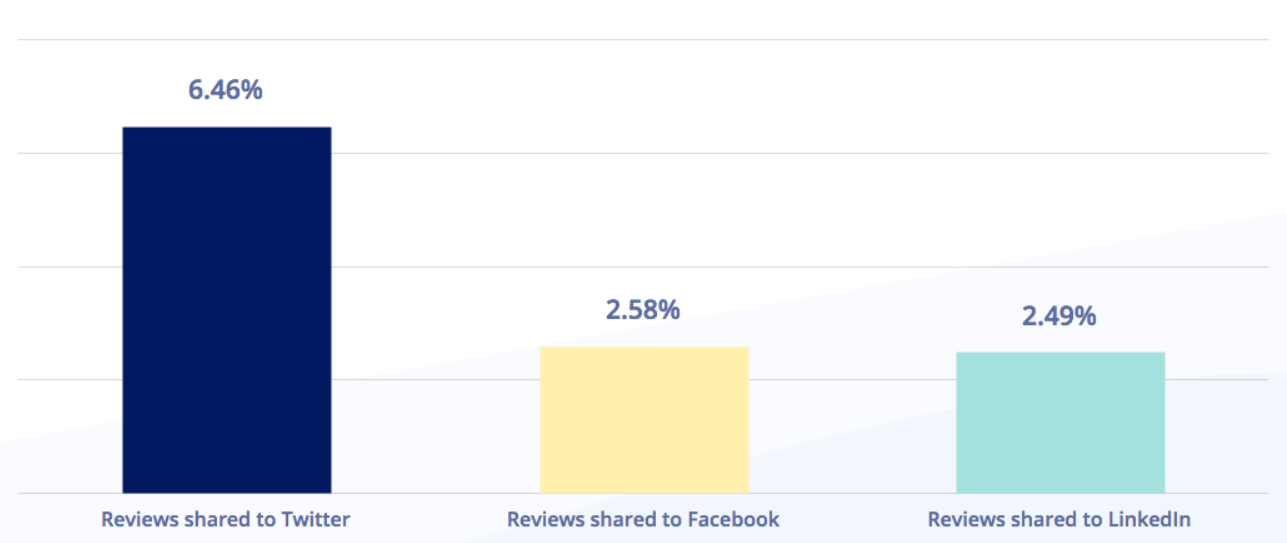 Now you can see the power of a brand reputation. People are more and more likely to read reviews and take them into account.
And just imagine if customers bumped into a bad review on your business or service. What will happen next? Probably, they will refuse buying from you, and you will lose a huge part of your potential buyers and hence your profits.
This is how your online reputation influences your sales and business growth. Now, let's find out what we can do to control and improve it!
The sources of online business reputation
People will be talking about your business regardless of your wish. The biggest challenge now is to make them speak mostly good things.
That means you always should know what people write about you on the Internet and react to bad reviews quickly.
Hopefully, to stay informed on your online reputation, you don't have to browse all the Internet trying to find the negative comments. It's enough to know the most popular sources where your online reputation comes from and monitor them.
Social media platforms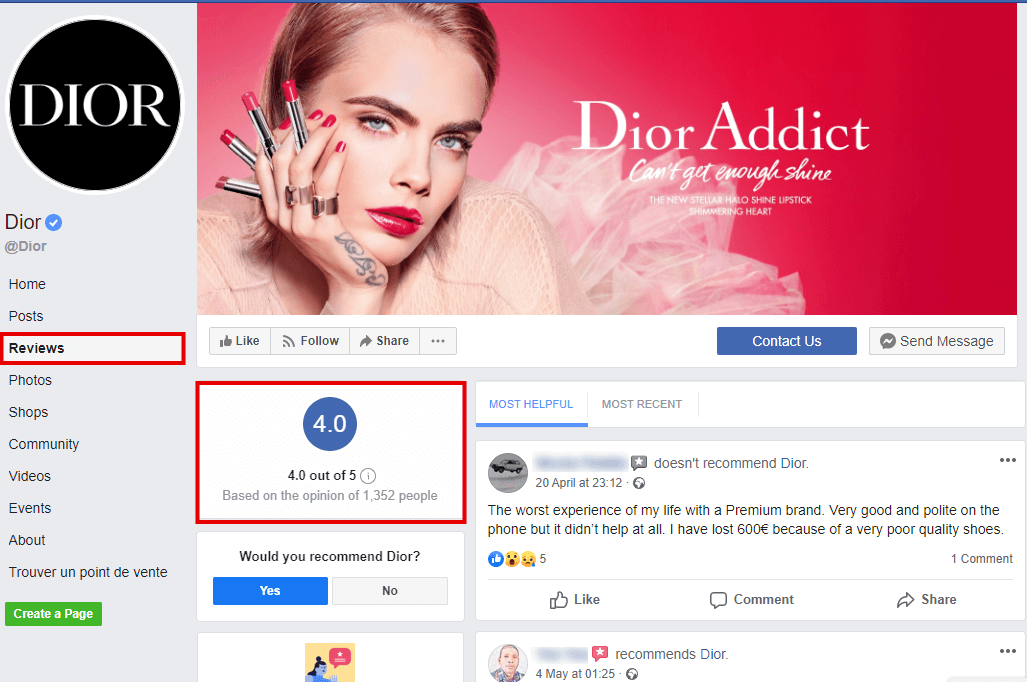 If you still don't have social accounts, you absolutely should create them now. It will give not only a convenient place to monitor customer reviews, but also an opportunity to respond to the negative comments and solve the potential problems of your buyers almost immediately! Don't know how to deal with bad reviews, trolls, and haters on your accounts? Here we already talked about it.
Plus, you can enjoy all the benefits of social accounts without spending your own time on it because Social Rabbit can take the most part of social media marketing tasks on itself and automate the running of your accounts.
People can not only leave comments on your business page but also discuss their experiences on various groups and comments on social media. You shouldn't forget to keep your eyes on them, too.
Google search results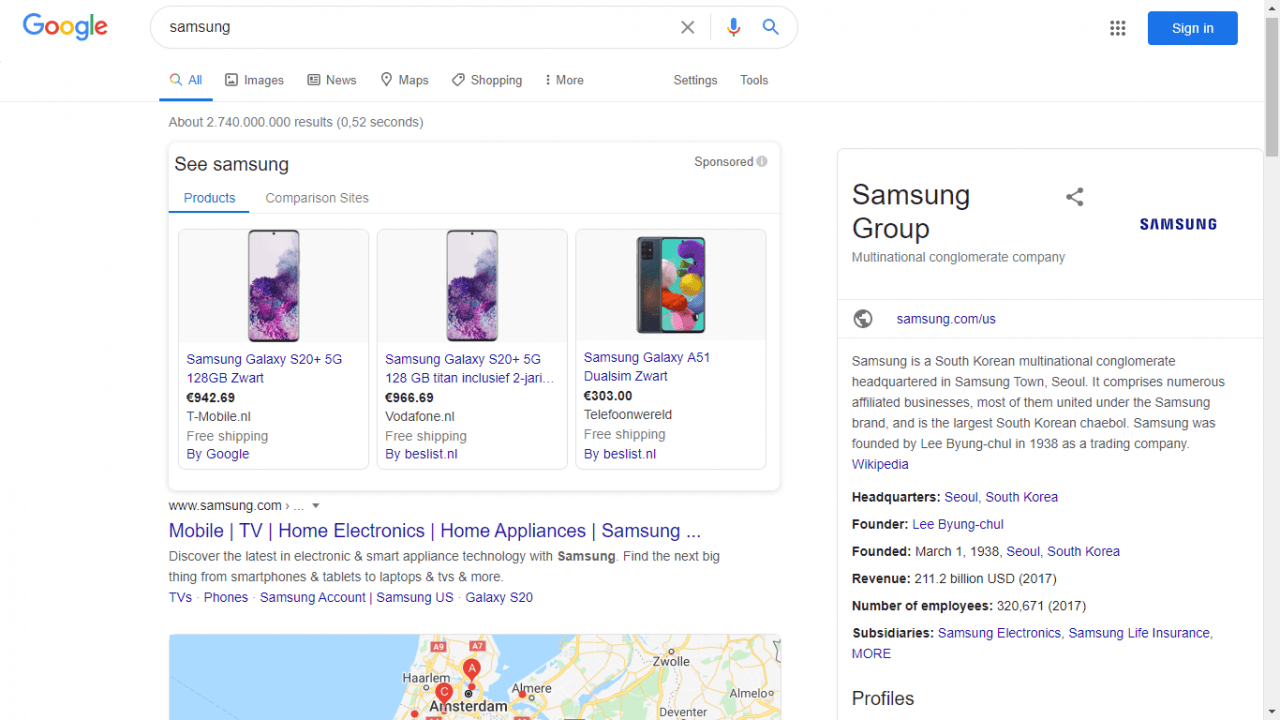 Have you ever googled your business? 
Log out your personal account and do a quick search of your brand and see what appears on the first three search result pages. This is how you can put yourself in the shoes of your ordinary customer.
And then – analyze what you have found: reviews, ratings, blog posts, comments, etc. Are these results relevant to your business? Is it something that can be interesting to your customers?
Also, to stay in the loop, you can use Google Alert. This tool will help you to get more control over new brand mentions. Once you set it up, you will start getting notifications when somebody writes something about your brand or looks up other search terms relevant to your niche.
Online reviews sites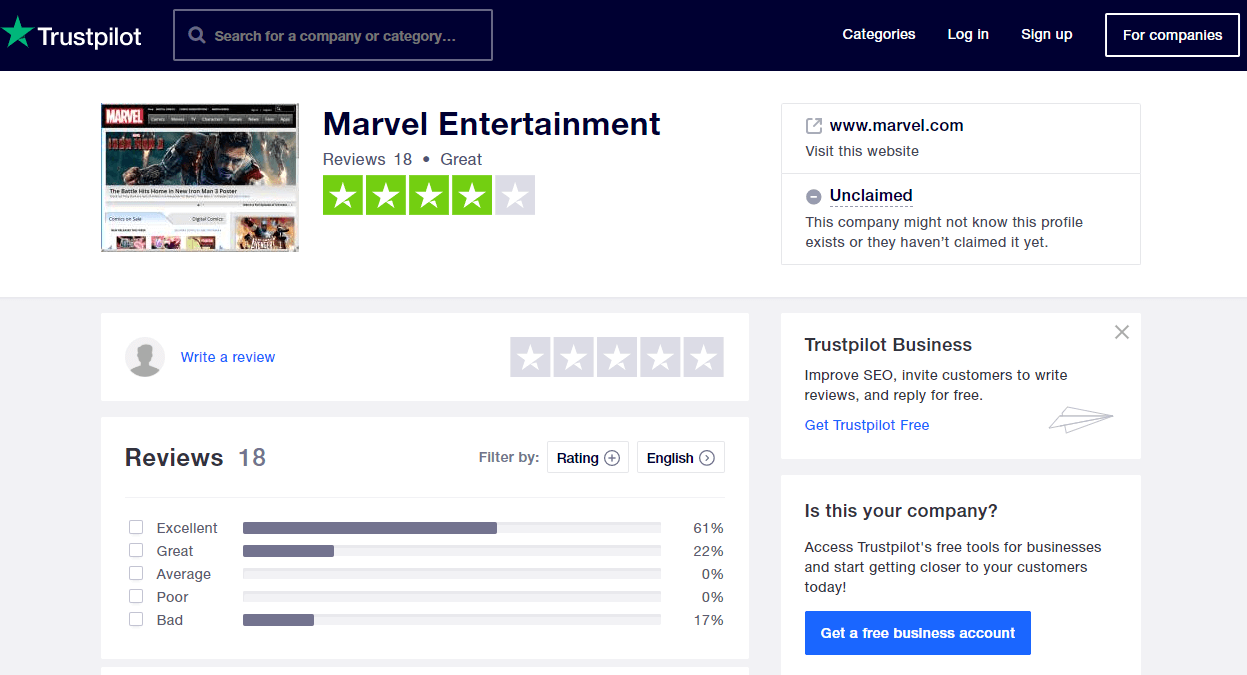 And last but not least: online reviews sites. This is one of the easiest ways to gain and control your business reputation.
There are a number of various sites: TrustPilot, SiteJabber, TripAdvisor, Choice.com, etc. You can select the most popular one in your business niche, and create an account there.
This way you will give your customers a place to express their attitude to your brand and share their experience with other people. What is more important, you will always know about new reviews and answer any negative comments or online criticism promptly.
Well, when you know where to check what people think of your brand, let's come up with an action plan to create a good online reputation.
3 simple ways to create a good online business reputation
Here is the good news: you can not just monitor and answer reviews of your customers, you can also build a reputation by yourself.
Excellent service is a key
The main method to get good reviews and avoid bad ones is providing excellent service.
Easier said than done!
But this is the foundation of any successful business! Nowadays, people are spoilt of choices: there are numerous companies that are eager to provide them with high-quality products and services. And to leave your competitors behind and win the hearts of customers, you should be just the best.
Of course, even if you have a flawless service, there can be a dissatisfied person. In this article, we told how to handle these customers.
Ask your customer to write positive reviews
Though almost all people read reviews before buying something online, only a few of them write their own comments.
Plus, people write about their negative experiences more often than about positive impressions. That's why they need a little push.
To get positive reviews, you need to ask your happy customers to share their feedback! You can send them an email or write an encouraging post, it doesn't matter. Just be nice and people will be glad to help and support your business!
Show customers that you see their comments
Whether it is a bad or good review, you should always answer it.
If a customer told how brilliant your service is, thank him or her. This shows that you care and respect them.
If a customer shared a negative experience, you should act to solve the problem. After all, as we already said, nobody can be in a business without getting criticism.
The best strategy for you is to breathe out and find out why a customer is dissatisfied.
And always remember these simple rules:
Customers are always right
Don't argue when defeating your point
Apologize for the inconveniences and admit your mistakes
And when you managed to solve the problem, ask to delete or edit negative feedback
This way, customers will see that you are the type of company they can deal with and will come back even if their first experience wasn't stunning.
We hope this article will help you to make your business even more successful, popular, and profitable! Have you already used some of these methods of building an online reputation? Tell us in the comments!
By the way, if you need a helping hand to promote your online business, check the range of our marketing services here. We are always happy to assist you.