How To Gain More Likes On Your Instagram Posts: 15 Practical Tips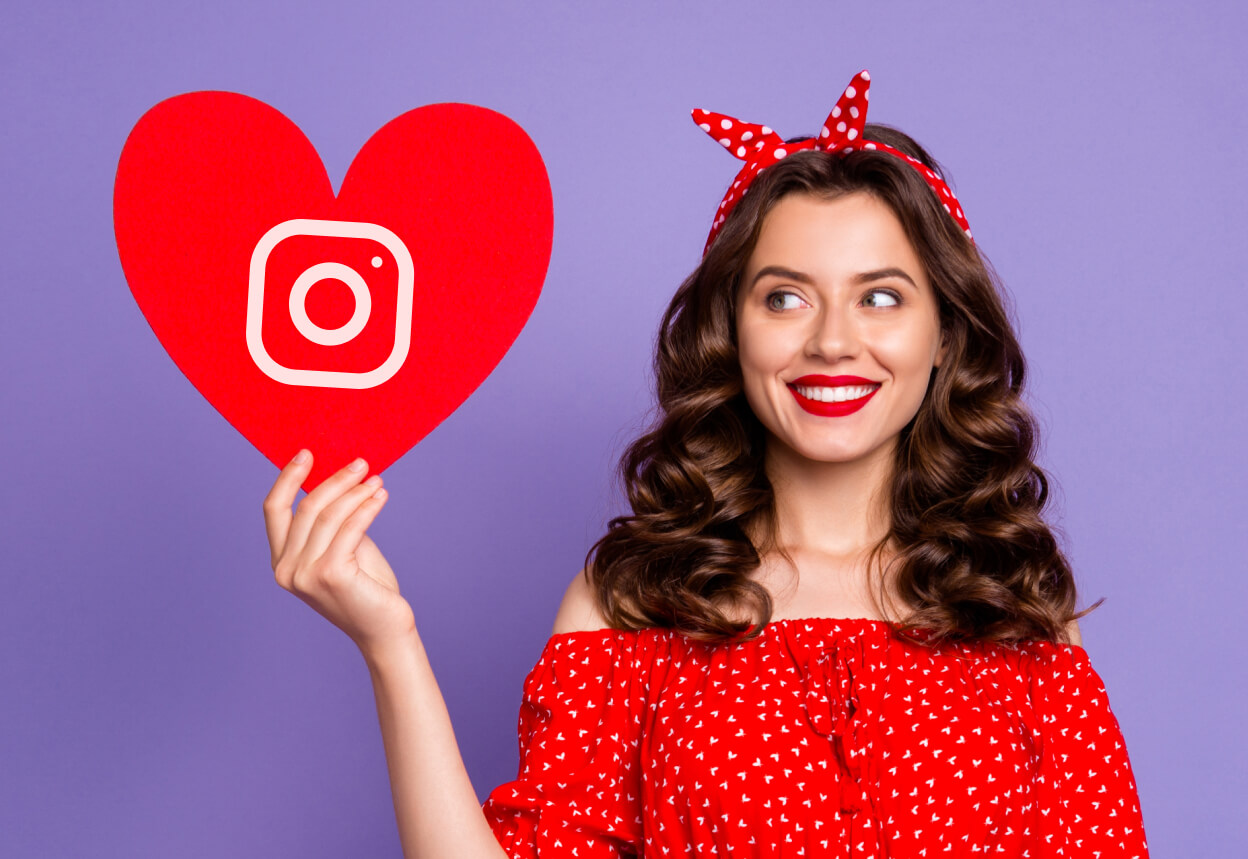 Sometimes it might seem that people are crazy about likes on Instagram! Bloggers, celebrities, influencers, and common users – everyone wants to get more "red hearts" on their photos. Actually, this passion is pretty reasoned. When the time comes to promoting a company or advertising products, likes play an important role!
In this article, we will share 15 tips on how you can gain more likes on Instagram.
It's a frequent story – a new brand created an Instagram account to promote their products on one of the most popular social media platforms. But in several weeks, they have gotten just a few likes on their 10 photos. It can be quite underwhelming and discouraging. Thankfully, there are ways to fix it.
Today, we are going to talk about effective tips on how to make people like your content! But first, let's find out whether the game is worth the candle.
Do likes on Instagram still matter?
As you might already know, Instagram hides the total number of likes a post gets in order to reduce the pressure on users.
If people don't see how many likes your posts have gained, is there a real necessity to invest your effort into encouraging people to leave likes on the photos?
Of course, we can't ignore the fact that users tend to interact with posts more often if they see that content has already gained a lot of likes and comments. Will this new Instagram feature bring some negative consequences for business promotion on this social network? Probably, it will. But it won't change the work of the entire algorithm we all get used to.
Instagram didn't remove the likes, only hid the count. Plus, even if your followers can't see how many people liked your post, you still have this possibility. And Instagram bots and algorithms still take into account the total number of likes in the ranking.
Wrapping up, likes still matter in your business promotion. You need them to grip the algorithm's attention. And now, the most intriguing question: how can you get more likes on your content? Finally, meet 15 tips we promised!
How to gain more likes on Instagram: 5 tips on content creation
1. High-quality photos are the keystone
We are sure you have heard of this a million times or even more. But high-quality and impressive photos do matter. So, if you want to hit success on Instagram, make sure you post only good-looking content whether it is a common post or a paid ad.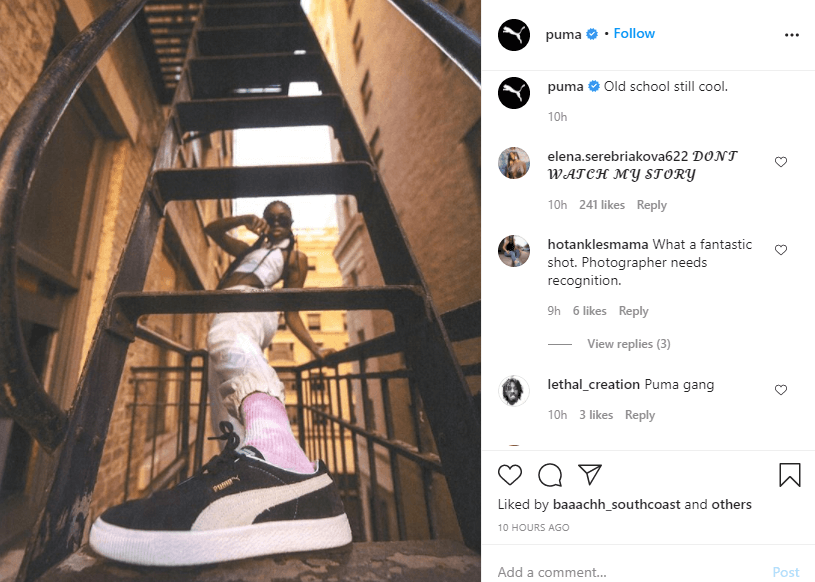 We can't leave you without a little hint. If you want to make your entire account look stylish and content recognizable, you can use the same presets (or set of filters) for all the images you post.
2. Don't forget about captions
Although the visual part of content has the leading role, the text you post along with the photos also needs your attention. In the caption, you can provide your followers with the information on your products or business, share your thoughts, present social proof, or even try to create an emotional connection to gain more likes and comments.
The captions don't have to be super smart or long. Check out accounts of popular brands to get inspiration and find new ideas for your content.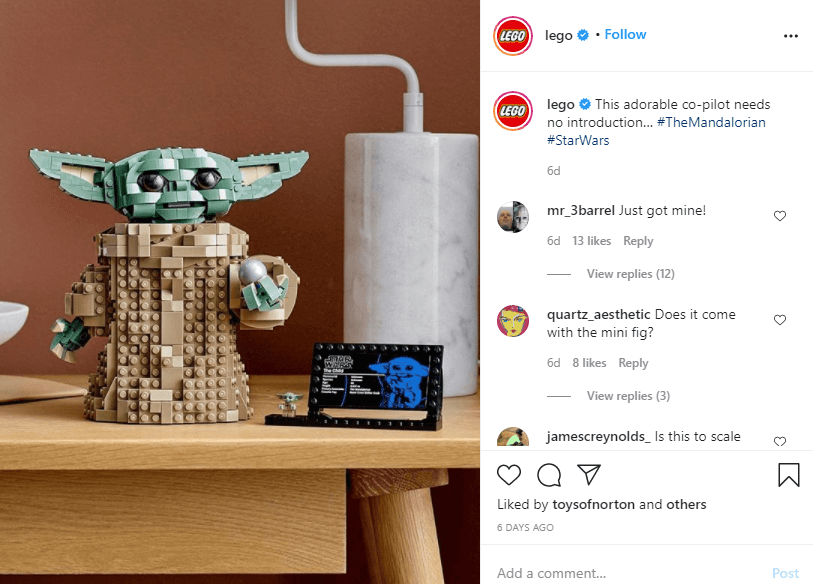 3. Don't neglect various content types
To make your account interesting to follow, you need to diversify content from time to time. When you are at the beginning of the business promotion on Instagram, nobody can certainly say what content will work for you best. So, feel free to experiment, study your target audience and competitors' strategies to find your own unique way to run Instagram successfully.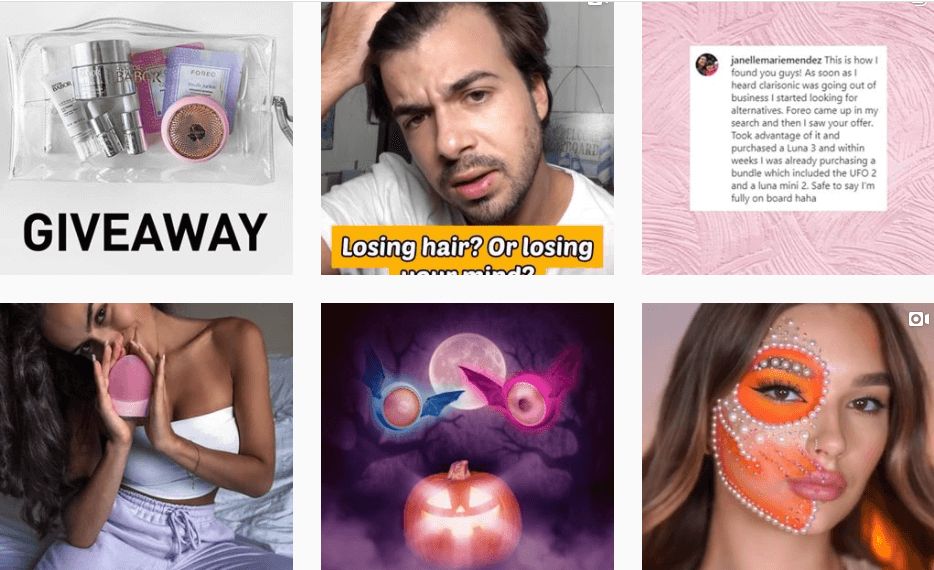 4. Try to post videos
Videos are known as the best content type to get more engagement nowadays. They are vigorous and catchy. Plus, video content is more convenient to perceive rather than text. By the way, if you are not skilled in video creation, our marketing team can help you with that.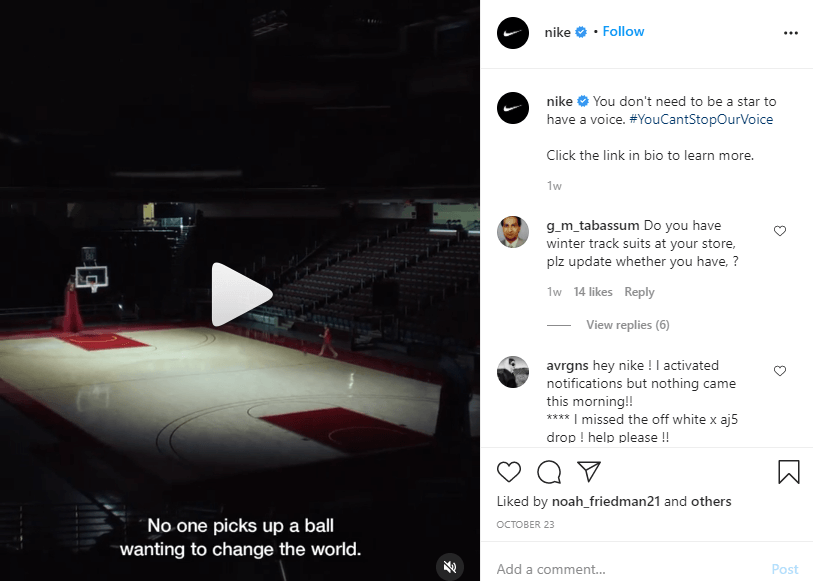 Almost forgot, when you are going to create a video for your Instagram account (or whatever social account), make sure to add subtitles because usually, people watch videos with the sound turned off.
5. Post user-generated content
Another effective way to gain more likes on Instagram is including user-generated content in your posting plan. Yes, sometimes these images could be low-quality or taken from a bad angle, but people tend to trust them more than posts made by a company.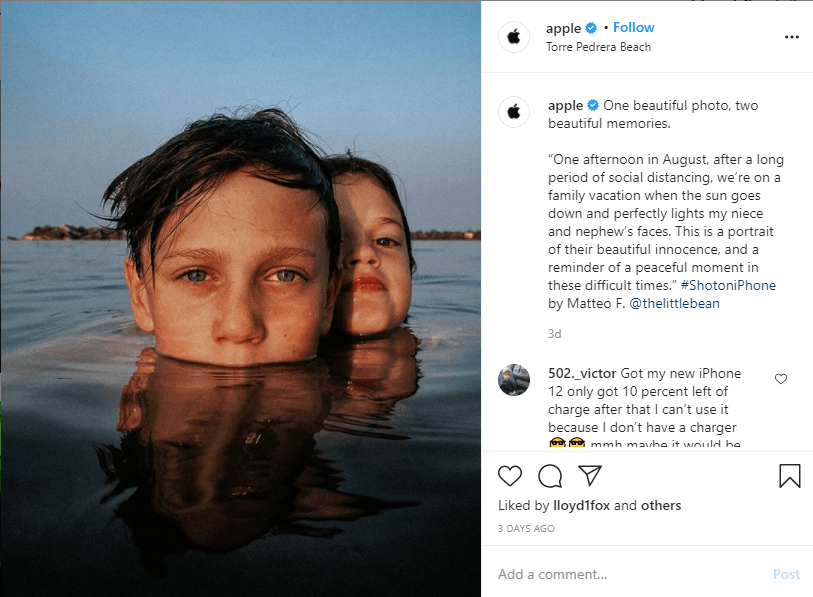 There are two common ways to get user-generated content for your Instagram account. The first one is to simply re-post what your customers posted. Of course, it will be better to ask for permission to do it to avoid some unpleasant occurrences in the future.
The second way is to post the images that people shared in DM or on your store reviews page. Again, don't forget to ask if people don't mind you using it.
How to gain more likes on Instagram: 5 tips on interaction with followers
1. Analyze your target audience
In fact, this is the very first thing you should do when starting your SMM. It will be better to invest some time in analyzing your audience: who these people are, what they like, where they are from, etc. All your actions to promote the business on Instagram, from content creation to the choice of the posting time, should be based on these insights.
Let's compare two posts of random companies with different business niches.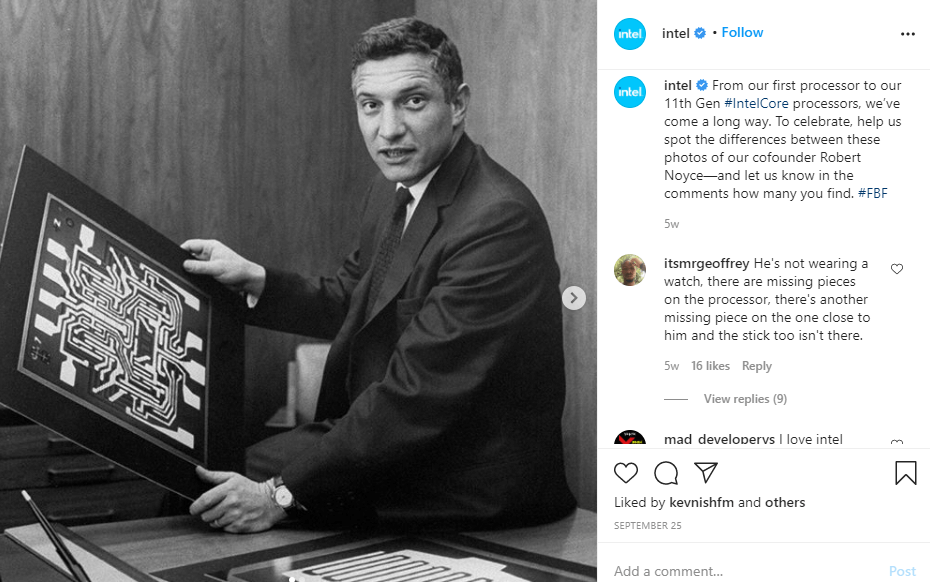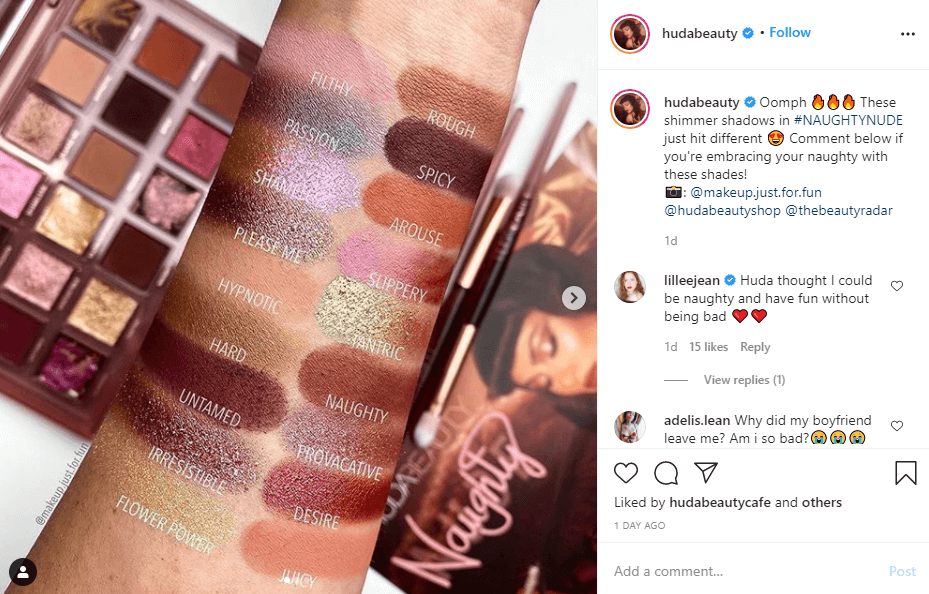 Obviously, they don't have a similar 'tone' because their target audiences are completely different.
2. Ask your followers anything
The easiest way to interact with people and make them leave comments and likes on your post is to ask a question.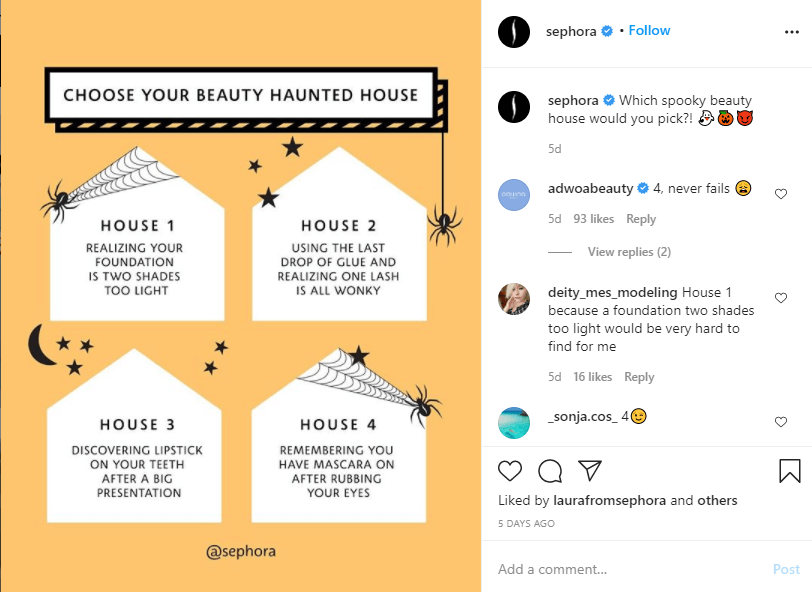 People really appreciate when an influencer or a brand is interested in their opinion and experience. So, try to start the conversation with your followers to boost engagement.
3. Run a like-to-win contest
It is a widespread practice to hold an Instagram giveaway or a contest to gain more likes and comments.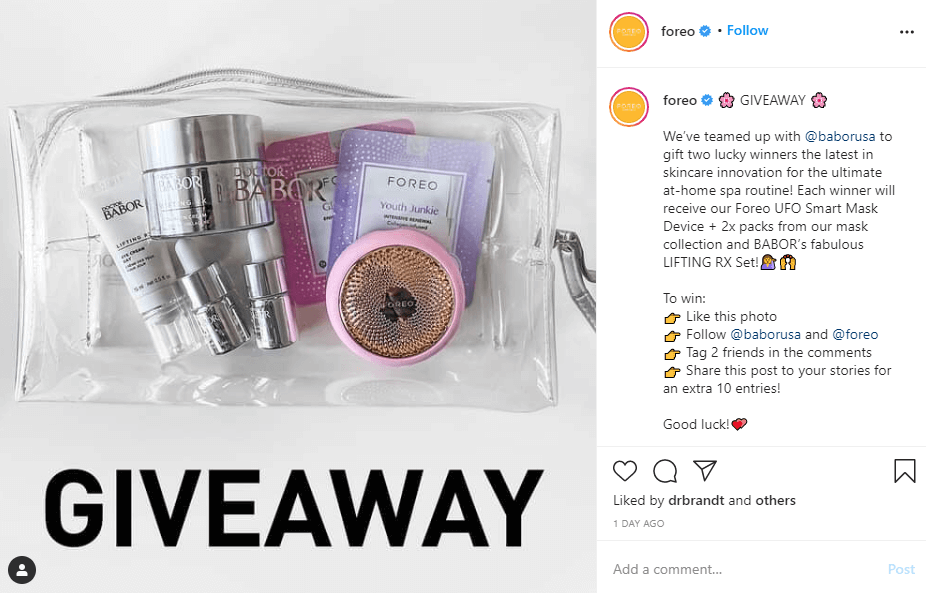 Keep in mind that you'll need to offer something valuable for your audience to make them participate. By the way, we already discussed how to run giveaways step-by-step in this article.
4. Engage with your audience
Originally, social media platforms were created for communicating. Due to this fact, it will be great if you spend some time on interacting with your audience on Instagram. Instead of simply generating content, look at what your followers post, follow them, like their photos, and leave comments.
Plus, Instagram algorithm tends to prioritize posts created by accounts that interact a lot with other accounts. So, it is also a good way to get more views and likes.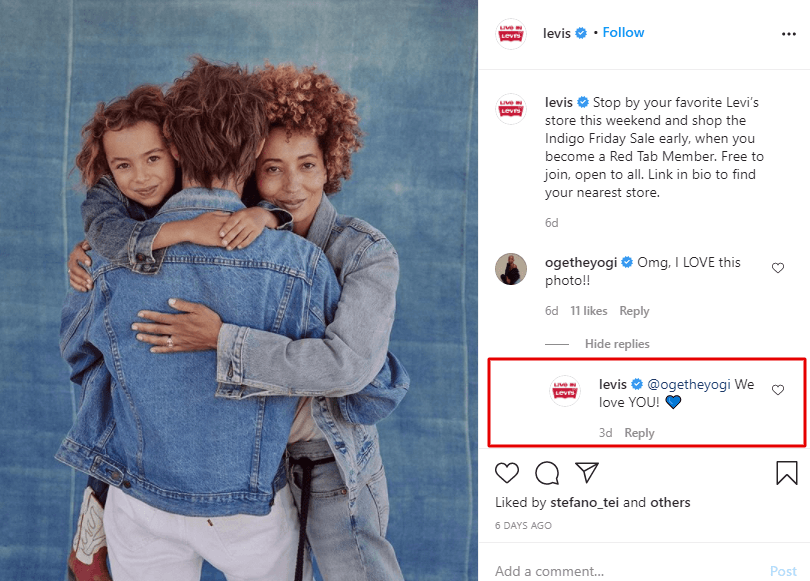 5. Use other social networks to promote your Instagram account
If you have a page on Facebook with an active audience, why not tell them that you also have an Instagram account? People who are interested in your content will be likely to follow you somewhere else. This is how you can grow the number of Instagram followers and hence the number of likes.
How to gain more likes on Instagram: 5 tips on using Instagram properly
1. Use hashtags carefully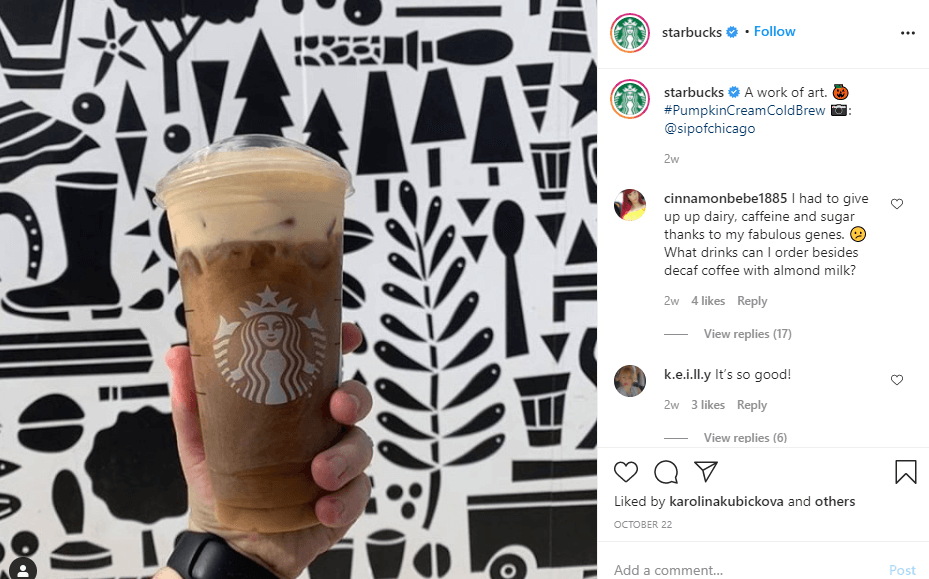 Of course, hashtags are a good tool to expand your reach and find new followers, but you should use them thoughtfully. There are several rules to follow to get benefits from using hashtags and not harm your account.
First of all, hashtags should be relevant to your business niche and a post idea. People use them as keywords to search for content, and they can be disappointed to see something unfitting.
Second, it's not a good idea to use hashtags that are too broad because you just can be lost among all the content. But using too narrow hashtags is also a mistake – you'll reach only a few people.
Third, Instagram penalizes some hashtags. In fact, they have a really long list of banned hashtags you should never use. Not all of them are obvious; so, it will be better to study it.
Fourth, don't use the same hashtags from post to post. Diversify them, use only those that suit this post for better results.
2. Promote your account with paid ads
Is it possible to promote your Instagram account at no cost? Yes, but it demands a lot of time and effort. It can be a bitter pill, but if you want to get the whole power of Instagram, you will have to invest some money in paid promotion.
It shouldn't scare you because you don't have to spend a fortune on this. You can have a low budget but break it down wisely and experience amazing results. Think of the advertising strategy, select a good post (for example, with some discount) and try to run your first ad.
3. Find the best posting time
Your post has more chances to be seen if you publish it in the time when the most part of your audience is online.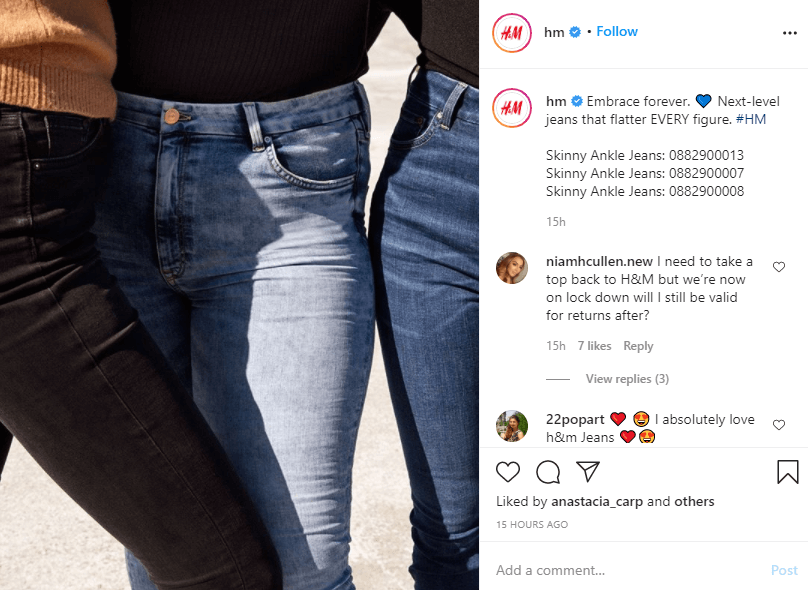 To find out this time, you can check the Instagram Insights right in your business account. This is a free way to see stats on your account and its followers' activity provided by Instagram.
4. Post regularly
A lot of marketing researches showed that the best frequency of posting on Instagram is not more than 3 times per day. If you publish too many posts, it can annoy your followers. At the same time, posting too little will result in nobody noticing your activity.
Of course, all these rules are common, but you shouldn't forget that your business and audience are unique. Study your own audience! Maybe exactly for you, posting 4 times per day will be more effective.
5. Learn from your competitors
One of the best strategies to improve your marketing strategy on Instagram is to learn from those who already gained popularity.
Find your competitors' accounts, and examine them: what content they post, when they do it, how they interact with the audience, what mistakes they make. By analyzing this information, you can replicate their successful tactics for your business, gain more likes on Instagram, and even get inspiration to come up with your own fresh ideas.
We hope these 15 tips will help you in your business promotion on Instagram! If you need a smart assistant in your SMM journey, Social Rabbit is always at your service! You might try our social media management tool for free with our 7-day trial. Request it for WordPress or Shopify right away!