How To Promote Your Business On Instagram: 7 Best Free Methods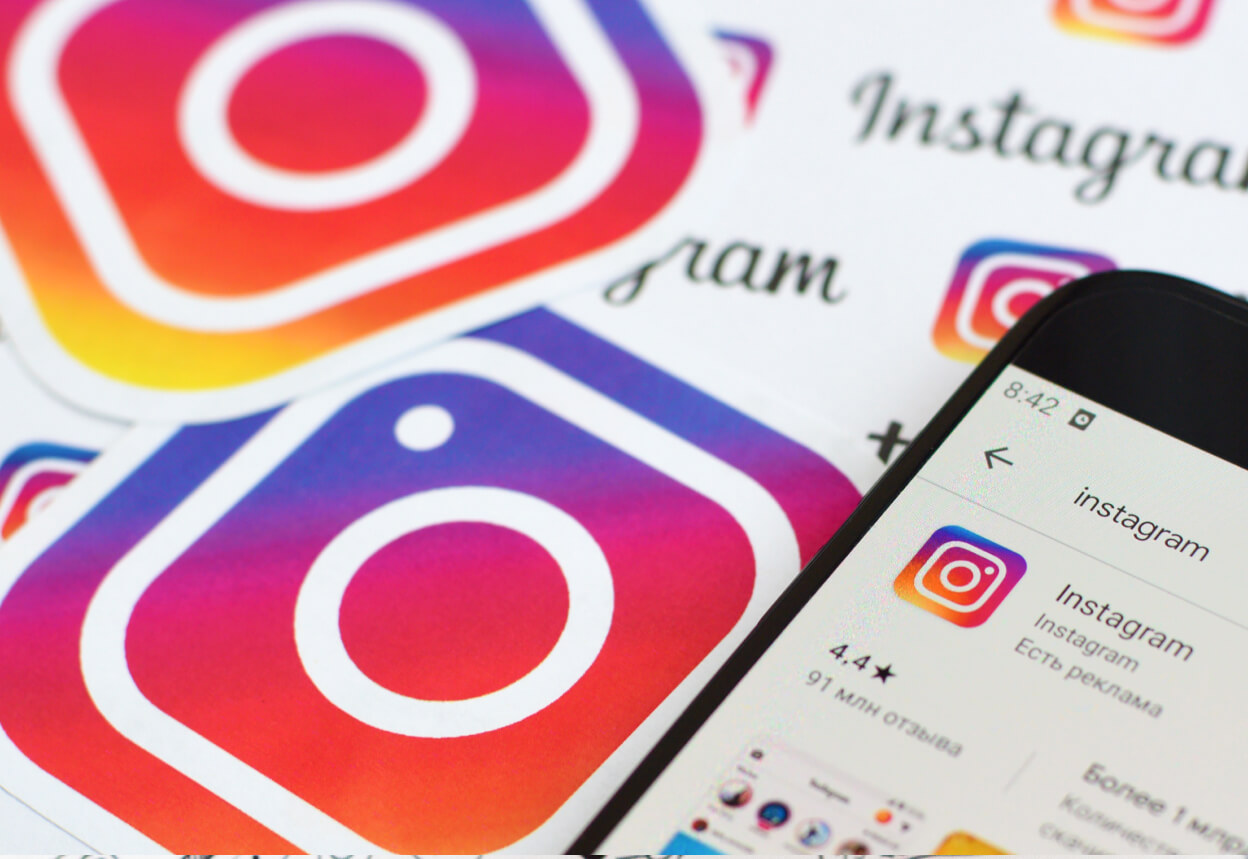 Want to promote your business on Instagram in a cost-effective way? We have gathered a list of ideas that will help you advertise and develop your ecommerce business. 
Instagram used to be known for a platform where people share pictures of their food, hobbies, pets, etc. Well, now, Instagram is much bigger than just a platform for sharing photos and videos. Its popularity has grown over the years, and now, more than ever before, Instagram is used for establishing various ventures and businesses. Furthermore, this social media platform is equipped with helpful tools that turn it into a great promotional channel.
Mastering Instagram and how it can be used for promotional purposes is essential for any ecommerce entrepreneur. And it becomes clear why it is a great advertising tool when you look at all the notable features:
Free to use
Has an array of visual customization options
Helps raise awareness about your business
Provides a channel of communication with potential customers
Allows you to search for new audiences
Performs as a platform to create ads and announcements
In this article, we will demonstrate the best methods to promote your business on Instagram.
Making a creative and attractive bio

Creating an appealing bio is the first thing you should do when you want to promote your business on Instagram. When people visit your Instagram page, the bio is the first thing they look at. Why? Because it's the main source for information about the page. 
This is what needs to be specified in the bio section.
Your business specialization
Write a short description of what your store offers and what makes it appealing to your potential customers. To highlight the main points, you should include emojis: they will help create a more colorful and attractive representation of your main feats.
It is important to mention the contact information of the store to increase customer loyalty. Usually, things that are mentioned include the address of the store, contact phone number, an email address, WhatsApp, Viber, Facebook, etc. However, don't include any unneeded info that is not convenient for you.
Mentioning contact information is very important for some visitors. It creates a communication channel in case of any inconveniences or any questions.
Bio can serve as a place where you can mention your business' hashtags. Usually, the hashtags you mention in your bio are the ones that your followers can also use for a number of purposes.
They can use them for interacting with you by sharing their experiences of buying your products or services. In return, this will allow you to monitor the activity of your audience and estimate how your products or services are perceived.
In addition to hashtags, Instagram allows you to add one link in your bio section. Make sure to provide your potential customers with a link to your actual online store.
Promoting your business on Instagram with hashtags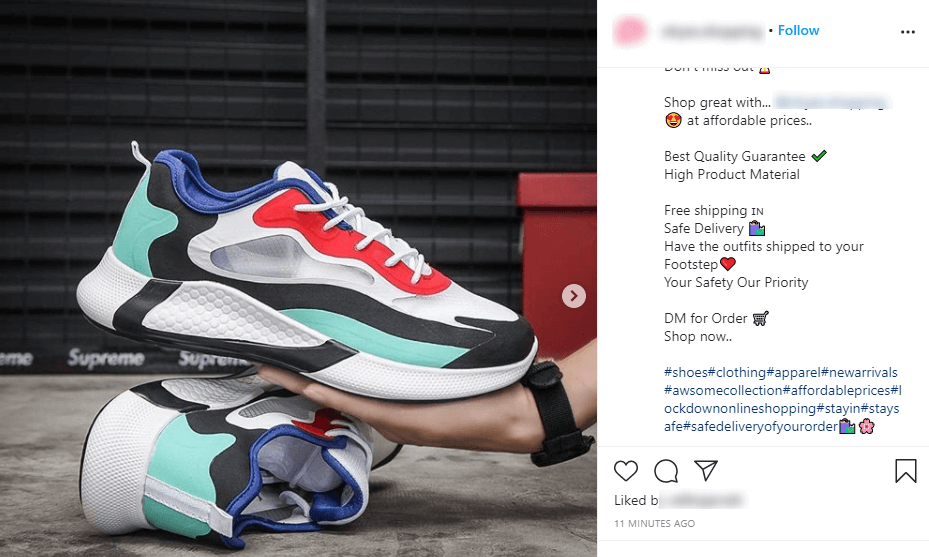 Now, let's look at the importance of hashtags and what they can do for your business in more detail. 
Find new customers and reach more audiences
Adding popular hashtags to your posts can help people who search for something in particular. After clicking on a hashtag, they will see all the posts marked by it, and therefore, explore more valuable content.
By adding popular and relevant hashtags, you can easily raise awareness and attract attention to your business.
Note that Instagram allows you to include up to 30 hashtags in your posts. However, don't put too many hashtags as the posts will simply look spammy and Instagram users will ignore them.
Help track customer reviews
Keeping track of the reviews left by your customers can make a huge difference for your business. For instance, you can get an understanding of whether the customers are satisfied with their purchase or not. This can help greatly in terms of improving the quality of your service.
Customer reviews will help spread the word of your business among the friends and followers of your customers.
Moreover, you can use customer reviews as marketing materials for your business promotions. The reviews you repost will serve as proof of your store's services and real customer experience.
An online business can offer loads of items to their customers. Making sure customers don't get lost in all of them is crucial. Using various hashtags, your followers can filter their searches by different criteria: product type, items on sale, special offers, etc. Though, it does depend on the hashtags you use.
Ecommerce entrepreneurs can use hashtags to establish their store identity. In this case, the hashtag has to be unique and relate only to your business.
Can you use hashtags without actual hashtags?
Do you want to use hashtags without including them in the actual post? Well, get ready to be blown away, as not many Instagram users follow this strategy. But first, here are some ways you can utilize hashtags and make them less noticeable.
The first method is putting hashtags in the first comment.
Another way to accomplish this is to separate the hashtags from the main text using various elements as dividers. Emojis can work well, much like regular blank space or other text dividers (dashes, dots, etc.).
However, there is a strategy that many Instagram users are not familiar with. It allows you to hide the emojis altogether, but still, reap the benefits of their effectiveness. To do this, after you have published a post, add a comment to it. You can comment essentially anything, it doesn't really matter. However, let's keep it simple and put an emoji, any that you like. Now, use the reply feature to leave another comment below. In the reply, insert all the hashtags you want. So, it will look something like this: under your post, you will have your own comment and a reply to your comment with the hashtags.
Are you ready for the best part? Now, DELETE your comment! The one that you wrote first, with the emoji. Your comment will be deleted, along with the reply with the hashtags. However, these hashtags will remain active and be kept in the posts memory data.
Basically, although not visible, the hashtags will continue to work – promoting and boosting your content.
Establishing additional automatic services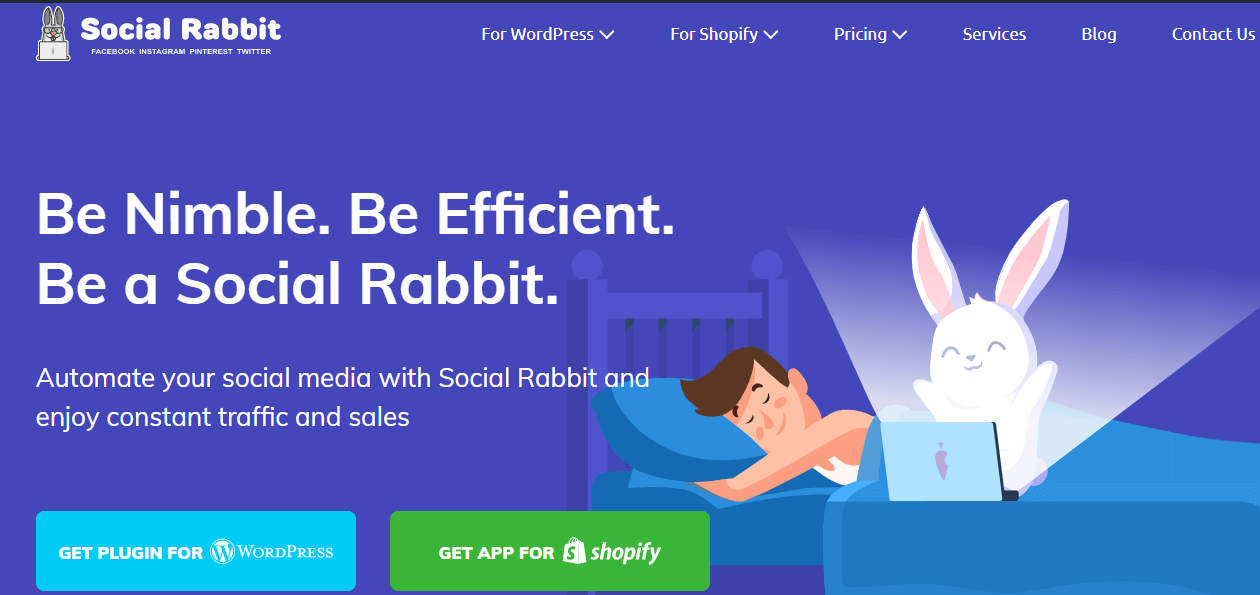 Making a genuine Instagram account takes time and a lot of patience.
Picture it for a second: how long does it take to think of an idea for a post, edit pictures and videos, answer the comments and direct messages, and so on?
And all of this needs to be combined with other important tasks you have to take care of! They include optimizing your online store, improving your services, searching for new suppliers and goods, etc.
However, many of the typical social media aspects can be automated, which will help you save lots of your time. To do this, you are going to have to install an additional plugin.
The Social Rabbit plugin can help you tremendously in this aspect. Although it is not free, it is much more accessible than other similar tools.
What is Social Rabbit? It is a WordPress plugin that allows you to automatically run and promote your online store through the biggest social media platforms. Also, the Rabbit creates posts based on the pictures and phrases you indicate, likes and comments possible related posts, and altogether increases the recognition of your ecommerce business across multiple social media platforms.
Manually adding posts for Instagram promotion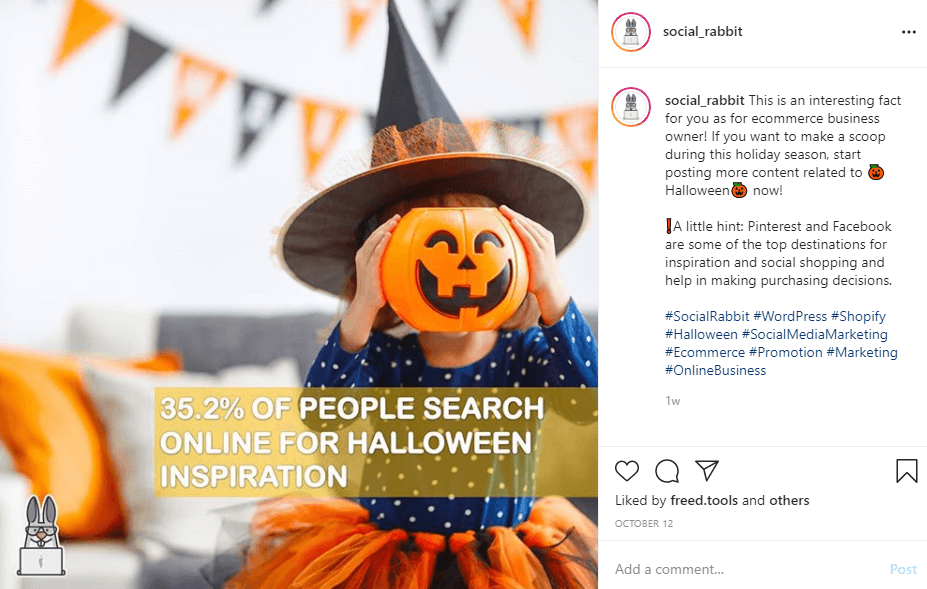 There is no denying that automatic posting is extremely helpful to promote a business on Instagram. Although, one can't forget about creating posts the old fashioned way. 
The posts that you create yourself make your account look more natural, customer-friendly and unique. Hardly anyone will want to interact with an account that looks like a bot.
For this reason, it is essential to mix automatically generated posts with content you produce yourself.
Post videos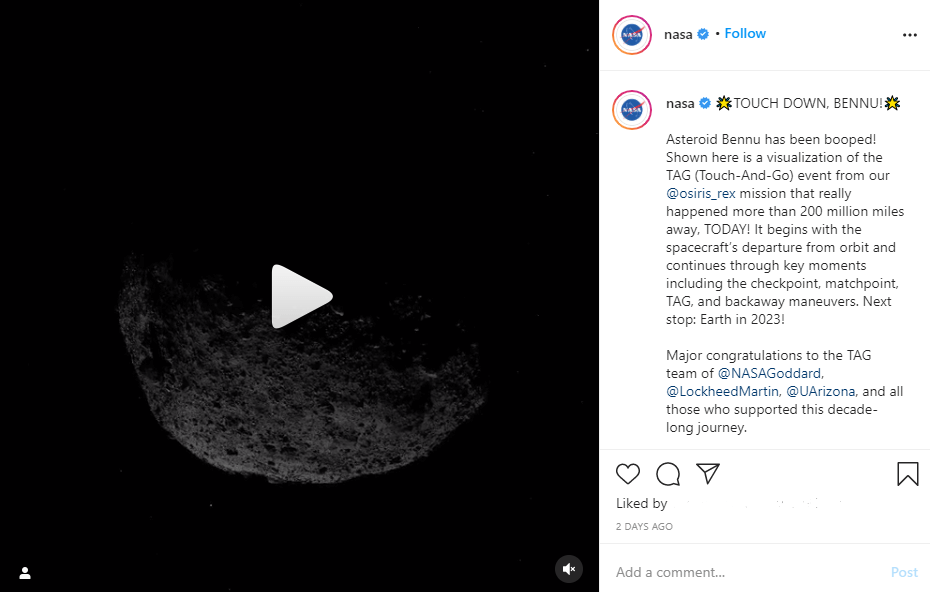 Videos are the most-watched pieces of content in the world. Why is that?
Videos allow to fully demonstrate the product
You can show the item however you like and demonstrate how to use it in real life. This is really confident for the customer, as they can't interact with the product physically.
They can be fun and very entertaining.
If the video holds some entertainment value, most likely it will be shared. And this is another great way to increase the awareness of your ecommerce business.
Allow to establish a more personal connection with the audience
You don't always have to make videos showcasing your products. You can mix up your content by showing a little bit of behind the scenes, like your workplace or your colleagues, or simple explanation videos of your business.
And don't forget about video reviews left by your customers. By sharing this kind of content, you can connect with the people following you even more! Follower-based content can't be faked or made up. It is as authentic as it gets and it can be very engaging.
Instagram galleries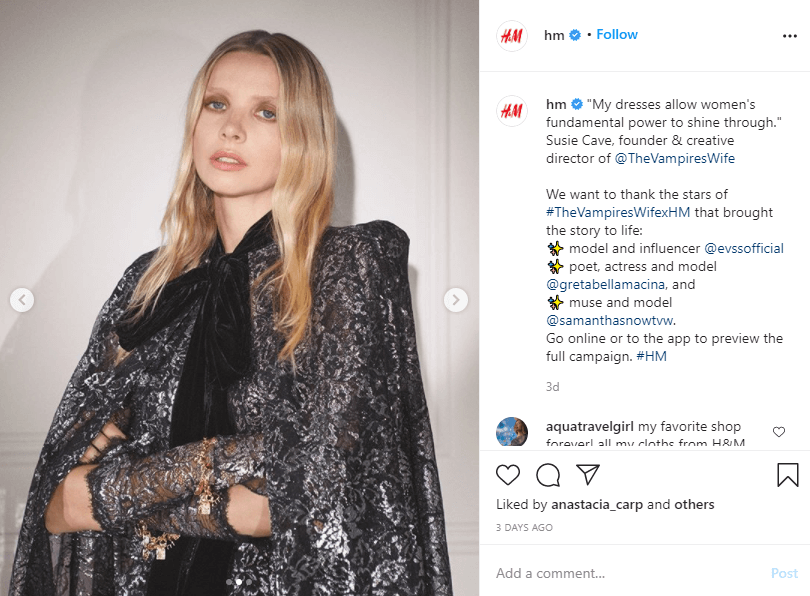 Instagram has a unique feature allowing users to publish up to 10 photos or videos in a single post. It is very handy, especially for Instagram bloggers and various businesses. How can an ecommerce business use this feature in the most effective way?
This way you can show your followers your new products, announce a sale, present a certain collection of products, etc, by just uploading them in one post.
You can collaborate with someone and have them shout you out by sharing all the different products in one post.
Showcase an item in a different way
This can serve as an alternative to a video, except you just post multiple photos of one item in different angles. This way you can show all the products different details from all sides. Just make sure to take high-quality photos.
Promoting a business with Instagram Stories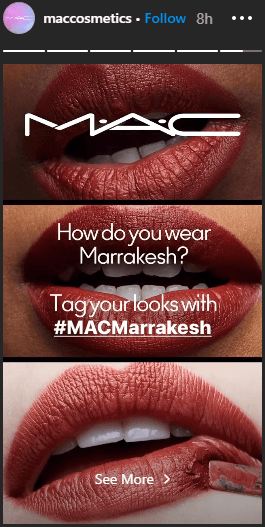 With Instagram, people generally post only the best photos and videos of the most beautiful sights, the most meaningful life moments, and the most memorable events.
However, with Instagram Stories, users can post whatever they want. Even if the photo quality isn't that good. It's because Stories disappear after 24 hours of being published. So, in essence, users don't feel the need to edit the pictures and can show their ordinary lives, relieving them of the need to post carefully edited photos and videos. 
However, what can Instagram Stories do for ecommerce businesses?
You can try to create more personalized content and establish a connection with your followers. Stories allow you to brighten up your content with all the different features, so you can experiment with that. Also, you can interact with your audience by showing extra material that isn't shown anywhere on your Instagram page, announce sales or events, etc.
The possibilities are seemingly limitless, it is all up to you and your imagination.
Final thoughts on how to promote your business on Instagram
Instagram is more than just a platform to show photos or videos of your life. Now, this platform is widely used for promotional purposes. And it should come as no surprise, as this is the second most popular social media platform in the world.
With all the features Instagram provides, it is a must-have tool for all the ecommerce businesses. With it, ecommerce entrepreneurs can find and reach new audiences, promote existing products and announce the arrival of new ones, announce sales and various events, and so on. 
Social Rabbit easily integrates with Instagram! It is one more good way to reduce your expend on SMM. By the way, you might try our social media management tool for 7 days at no cost! Request your trial for WordPress or Shopify right now!