How To Monetize Facebook Page: The Most Essential Tips You Need To Know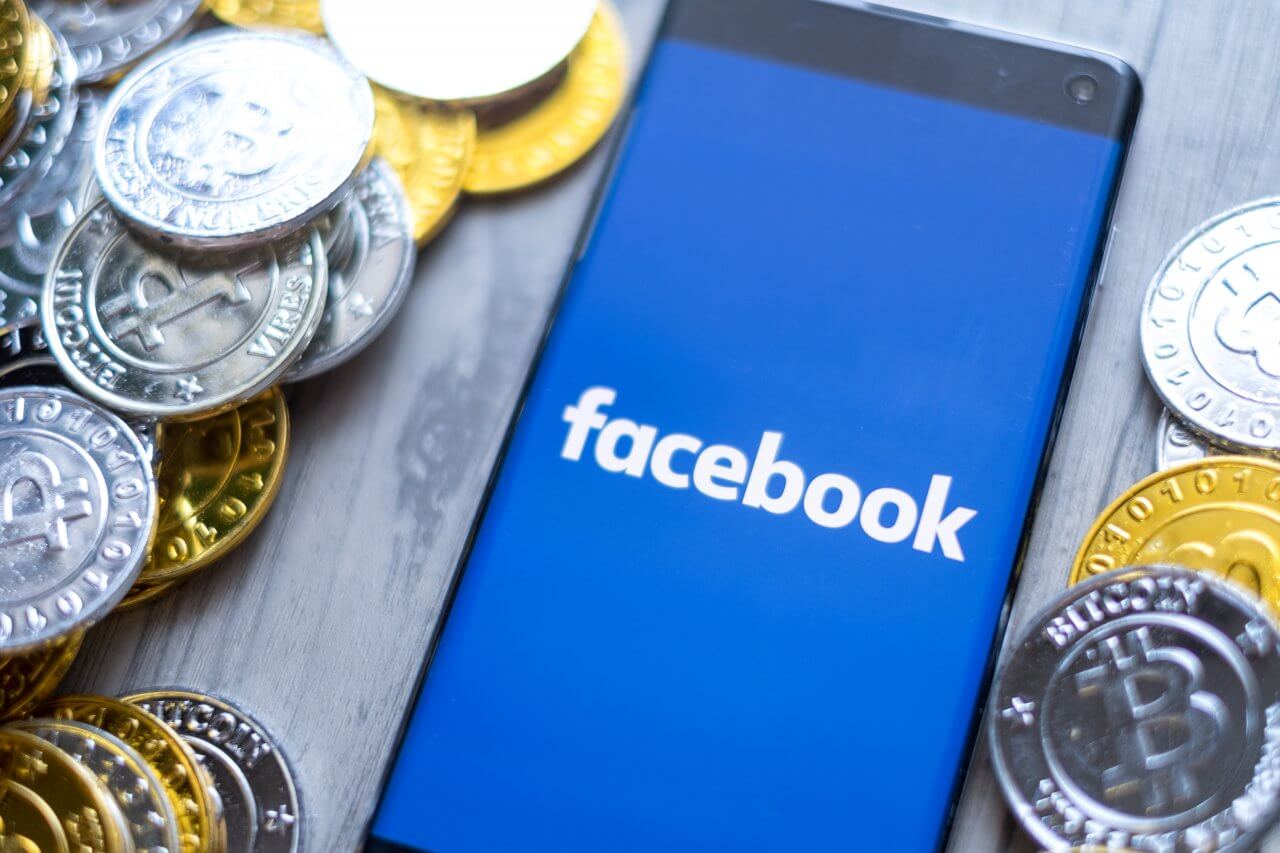 If you've ever wondered how you can make the most out of your business then you're in luck! In this article, we will talk about how you can monetize a Facebook page to receive profits. 
In today's world, people log on to various social networks daily. Whether it's Facebook, Instagram, or even YouTube, with each day they are taking over people's lives more and more.
Any entrepreneur needs to know the basics of social media monetization to get the most out of your ecommerce business.
Why do you need a Facebook page?
What makes social media platforms appealing in terms of making money? The countless number of people who use them. According to Statista, as of the first quarter of 2020, there are 2.6 million active Facebook users worldwide.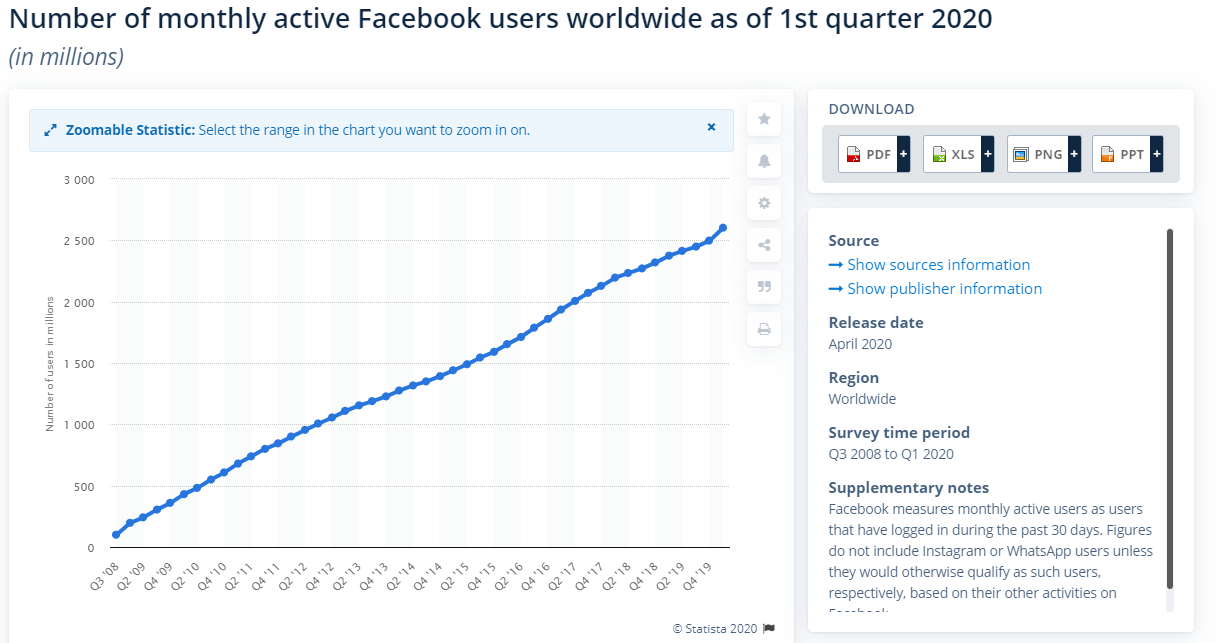 Target audiences are diverse and are often hard to determine. Fortunately, with Facebook, you can target almost any group of people you can imagine.
Once again, if we turn to Statista reports, we'll see that men and women of the age category 18-65+ years use Facebook. Essentially, this means that your target audience is definitely present on the platform. If you don't have a business on Facebook, you are missing out on a very promising opportunity.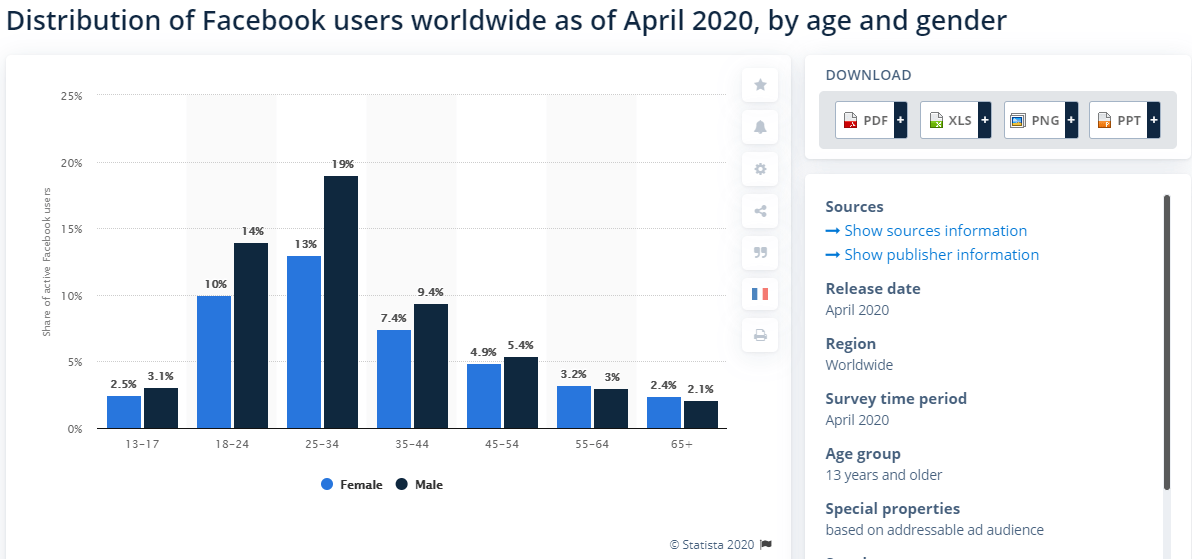 If you want your Facebook page to look more professional, appealing, and trusted, we can assist you with our Social Media Setup service.
How to monetize your Facebook page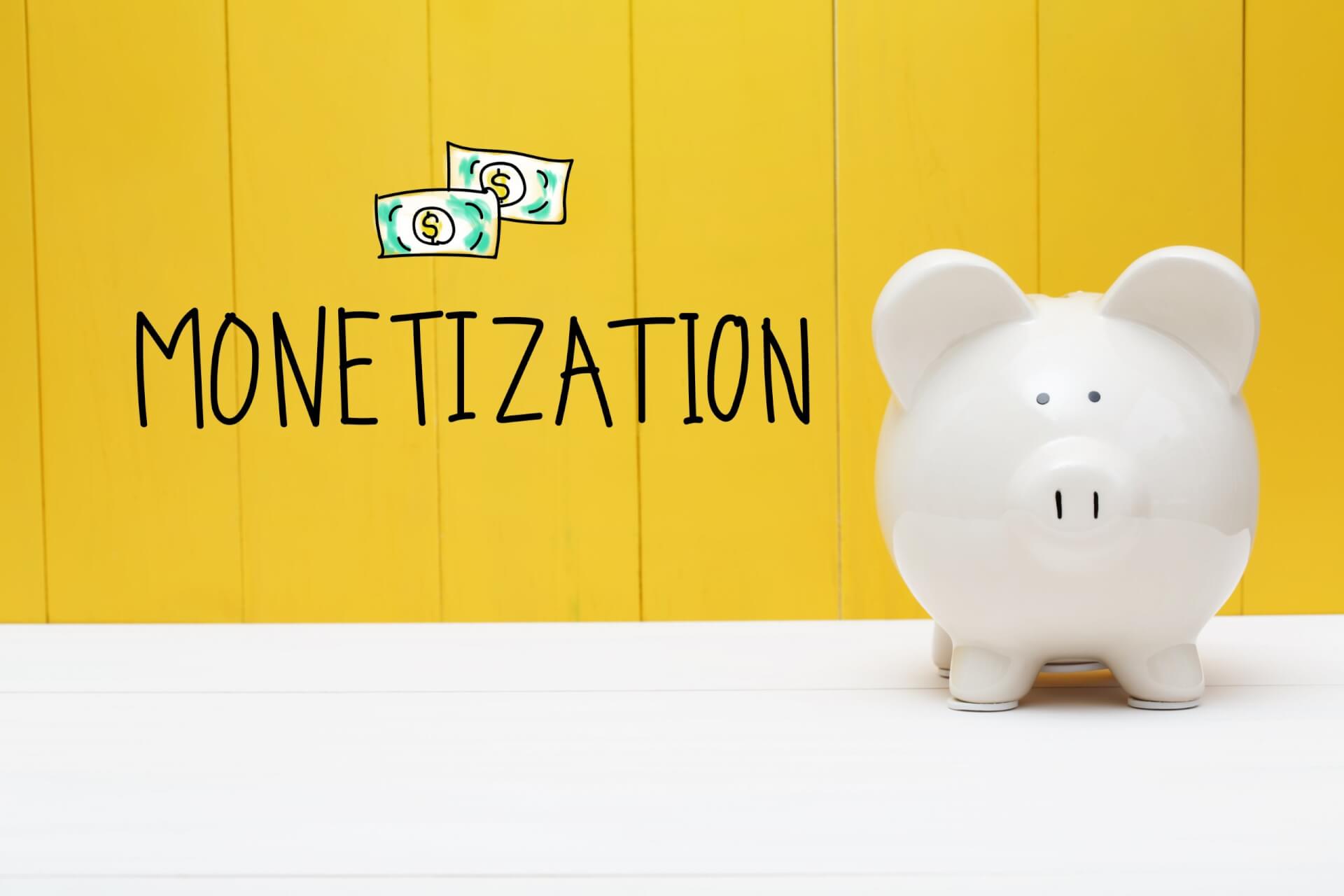 Now that we've cleared up why you need Facebook, let's uncover how you can monetize your account there.
Unlike many popular social networks, you have an opportunity to find a lot of information yourself, as Facebook provides you with a detailed guideline on monetization.
To help you out, even more, we have prepared the most essential tips you need to know to monetize your Facebook page.
Lead traffic to your store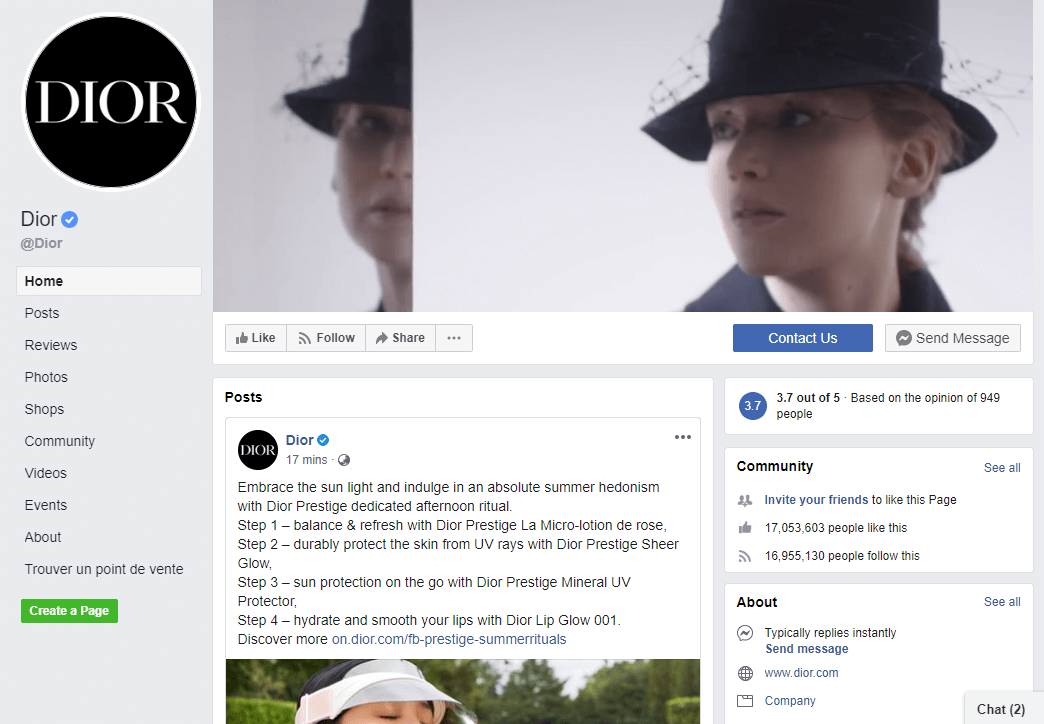 Whether you have an online store or any other kind of ecommerce business, Facebook is essential for your venture.
If you already have an online store, then you can create a group or page dedicated to this store on Facebook. It can even help you boost your profit margins. Sounds pretty intriguing, doesn't it?
What is the best option: page or group?
If you've ever used Facebook, you probably know that when registering you can create a page or a group. What's the difference between them?
A group is like a forum that is used for discussing certain topics. These groups are managed by administrators, who keep everything in check by moderating the content and the discussions of the followers.
When your Facebook group has a sufficient amount of followers, you can devote less time to promoting it, as Facebook will do it itself. How does it work? Simply put, Facebook will automatically recommend your group to users that follow similar groups. Keep in mind that if your Facebook group activity rate is high, then it will be promoted more as well.
All you need to do is create various posts about the products and services that can be found in your Internet store, share feedback from your customers, etc. Also, if you establish a close relationship with your target audience, it will be very beneficial to your business.
With that said, in terms of monetization, Facebook groups are more attractive then pages.
Practice affiliate marketing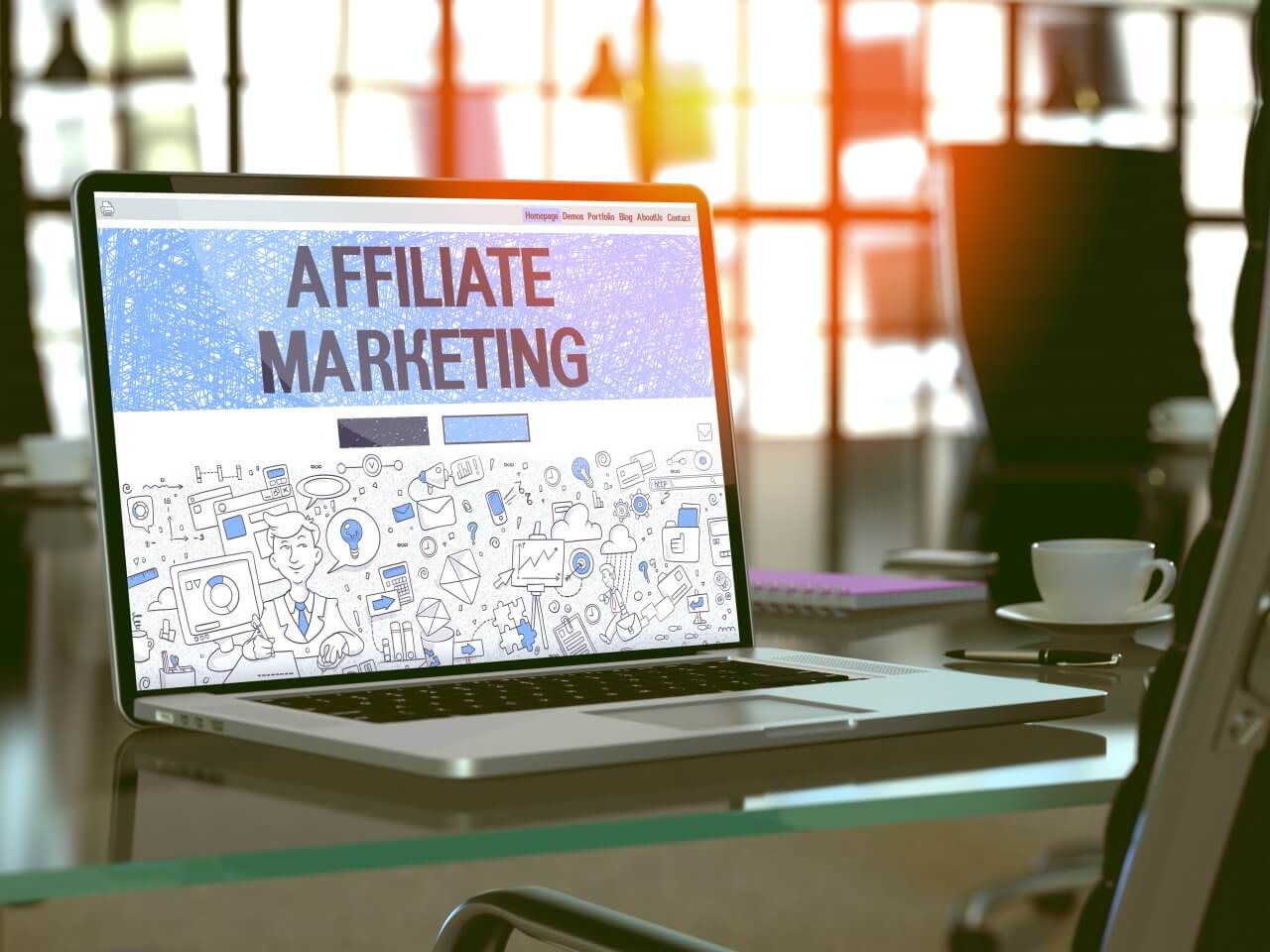 One of the most popular ways of monetizing any online venture is affiliate marketing.
How does affiliate marketing work?
First off, you need to find a company that has an affiliate program and ideally offers products or services you are interested in. Try to contact them directly: usually, there is some kind of option to become an affiliate.
By becoming an affiliate partner, you promote the products and services in various ways specified by the company. It can be writing posts or making videos to drive traffic to specific pages of the company website.
You might think: how am I going to review something I haven't even touched? Well, usually companies provide their products or services to affiliates for a short time period. Typically 1 or 2 weeks is the optimal time to find out how everything works and discover the strengths and weaknesses of the products. 
How do you make money? You receive a certain commission for every purchase made from your affiliate link. If you have extra money, you can spend it on boosting your promotional content.
Advertise other businesses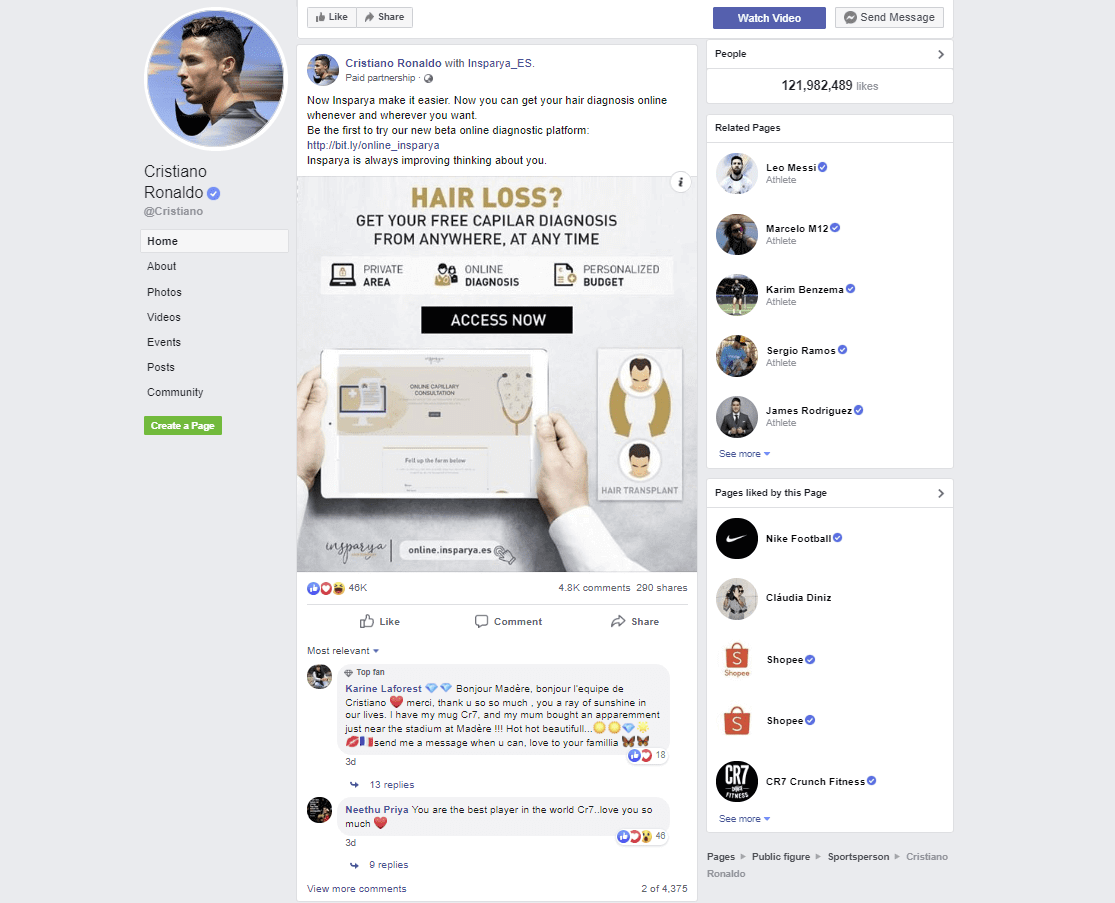 Surely you have seen an advertisement of some sort on bloggers' accounts. Well, if you have a couple thousand followers on Facebook, then you can advertise various products or services and monetize the advertisements.
However, keep in mind that your advertisements should be relevant to your audience's interests.
For example, if you're interested in some kind of technology, be sure to write everything you know and like about that specific technological topic. Once your account has enough followers, you can find a technological store and start advertising their products. Typically, the store will provide you with their products and your goal is to describe them as detailed as you can. Remember, the more followers you have, the more expensive your advertisement is going to be.
Sell ready-made accounts 

Another way you can use Facebook for your monetization is to sell boosted accounts. How does it work?
Create a Facebook page and start publishing entertaining content on any topic you like. The goal is to gain as many followers as possible and engage followers into your content by making them write comments, like and share your posts.
The more followers you have, the more your page will cost. Once you've sold one Facebook page, try to create a new one.
You can sell your Facebook pages or groups on ACCSmarket.com.
Summing it up, how can you use Facebook for monetization?
Lead traffic to your store
Practice affiliate marketing
Advertise other businesses
Sell ready-made accounts
We hope that these tips will prove to be beneficial to you and help you create a steady profit income. Good luck to you in your business promotion and growth!