Pinterest Ads: What You Need To Know To Promote Your Business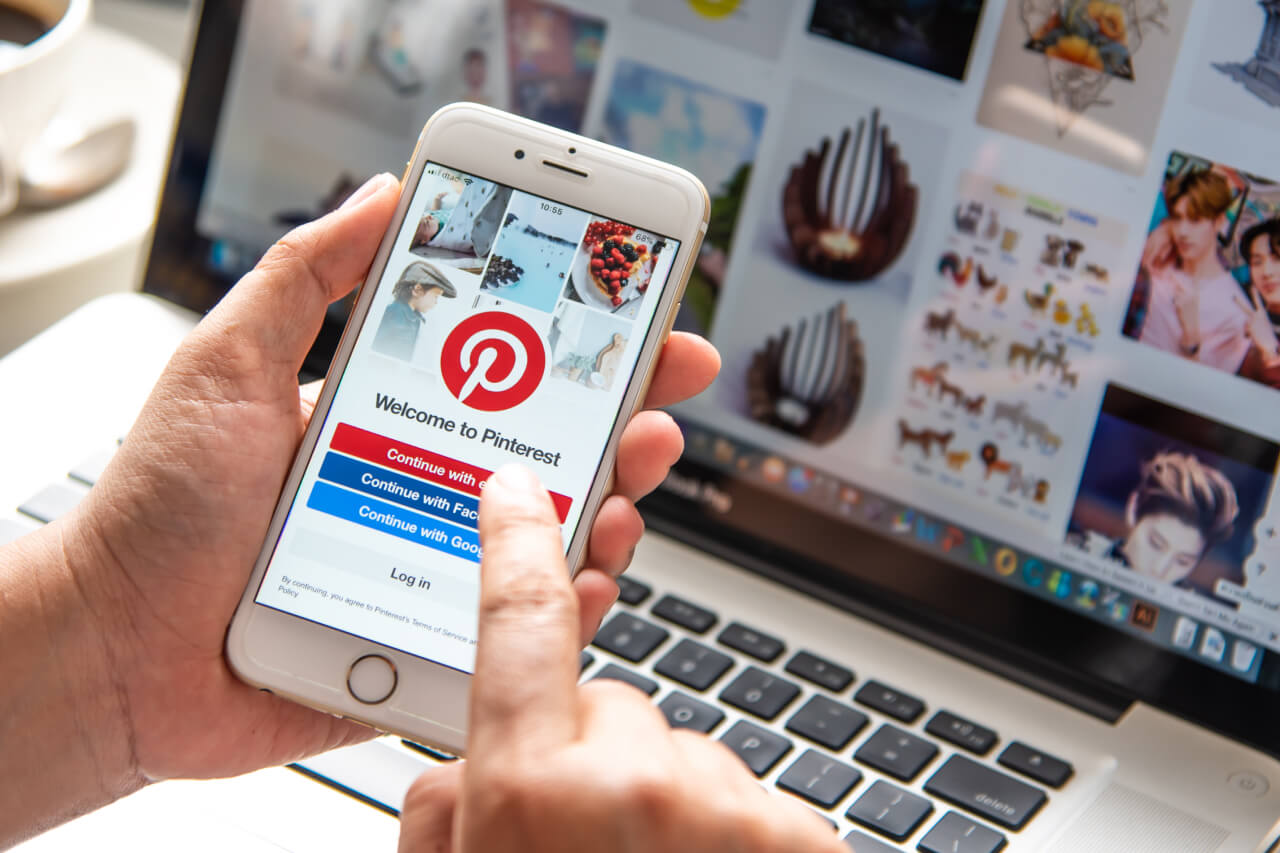 Pinterest is one of the most popular social networks in the world. But, in fact, Pinterest is not just a social platform. It is a visual search engine with an enormous number of various images, gifs, short videos, links that people add there every day.
In other words, Pinterest is a source of inspiration. In today's article, you will learn more about this social network and how you can run ads there effectively!
As Pinterest is a "house" of images and videos, usage of this social platform is especially effective for businesses with a significant visual aspect: fashion, home decor, beauty, fitness, and so on.
People use Pinterest to find and share ideas, and, what is more important for ecommerce businesses, they look for new products. 55% of users come to the platform mainly for this goal. That makes Pinterest a robust tool to drive website traffic and grow sales.
But how can you promote your business there successfully? This is what we are going to cover in this article. We will tell you about different formats of Pinterest ads and provide you with a simple but detailed guide on how you can run your first ad there. In addition, you will learn powerful tips on getting the most out of your promotion on Pinterest.
Why use Pinterest ads?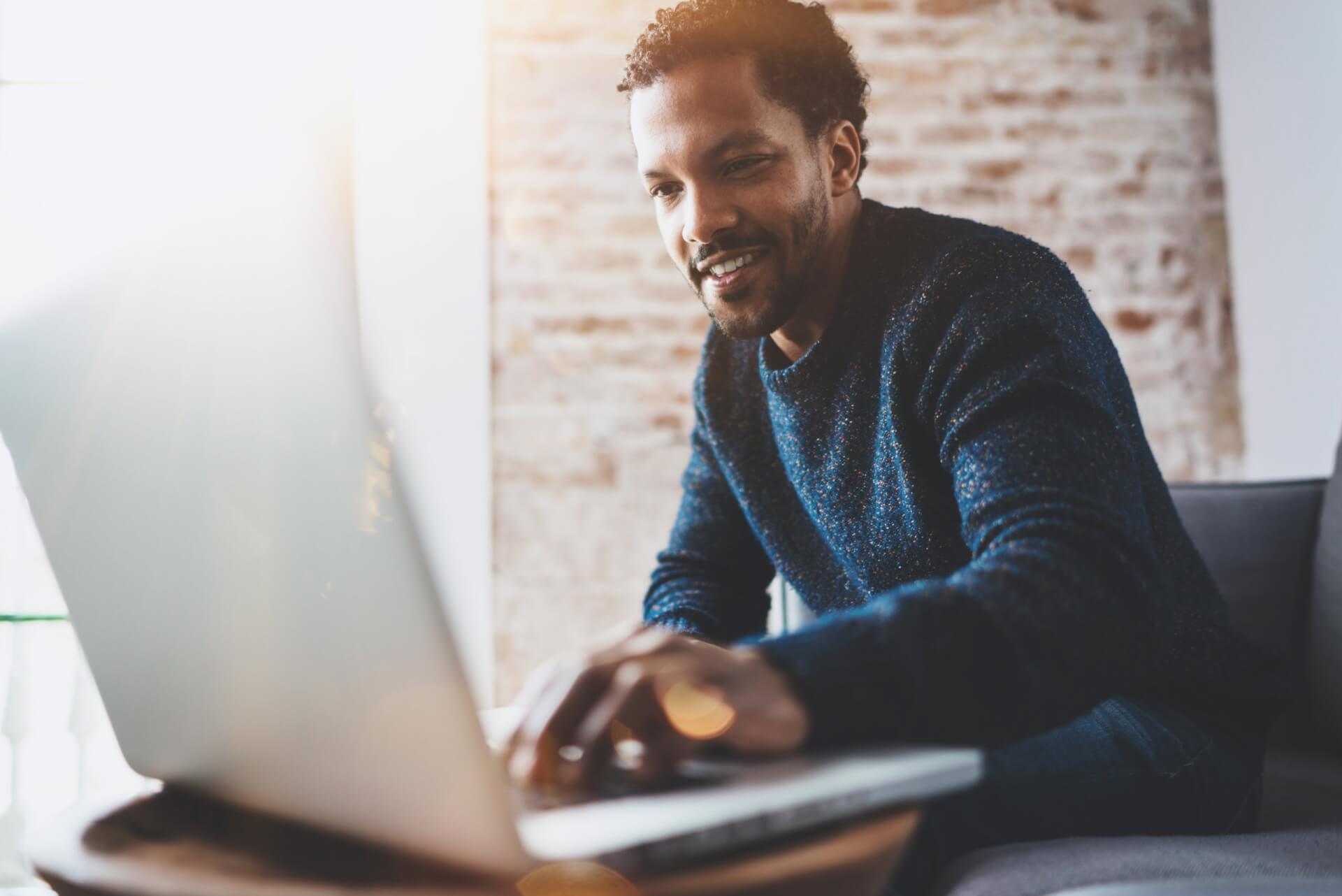 Many entrepreneurs think that Facebook and Instagram are the only platforms to promote any business. These two social giants will definitely provide you with a huge audience of potential customers. But, in fact, when you create your marketing strategy, you should take into account a lot of factors such as who is your target audience, where they dwell, what they like, etc. And, for some business niche, Pinterest can bring more than Instagram and Facebook together.
Pinterest is the 6th largest social media platform around the world and has more than 350 million active users per month. According to recent researches, almost all these people (namely, 98%) said they tried a new thing after they saw it in a pin. For other social media platforms, this parameter is significantly lower: only 71%. In other words, Pinterest users really use this social network to find new products and brands.
For online businesses with a target audience consisting of women (especially moms), Pinterest is extremely necessary. Why? More than two-thirds of Pinterest's audience consists of women. In the United States, 8 in every 10 moms is on the platform.
But Pinterest is popular not only among American women. It has 247 million people signed up all over the world. That means you can use Pinterest to promote your business to any target audience if you want.
Keeping all these stats in mind, we suggest you go ahead and dive into types of Pinterest ads.
Types of Pinterest ads
Pinterest provides entrepreneurs with a large arsenal of ad formats. Before you launch your first marketing campaign there, it will be better to know what each type can give you and what are the differences between them.
Promoted pins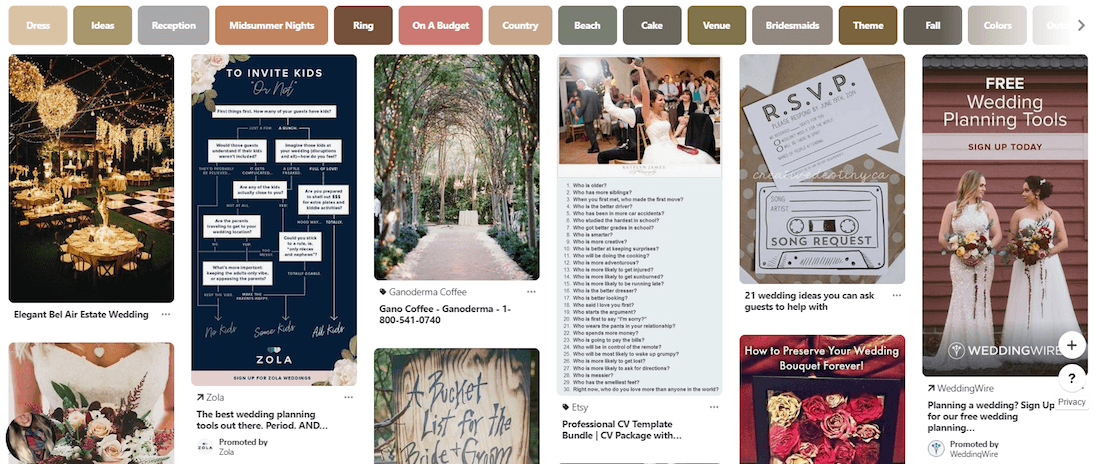 A promoted pin is like a boosted post on Facebook. It looks like an ordinary pin but has a "Sponsored" badge on it. Users can interact with this post: comment, re-pin, or go to your boards.
But here is one amazing feature of promoted pins you will definitely like. Once a user shares your sponsored post, the "Sponsored' badge vanishes, and all the subsequent re-pins will be free for you.
Promoted carousel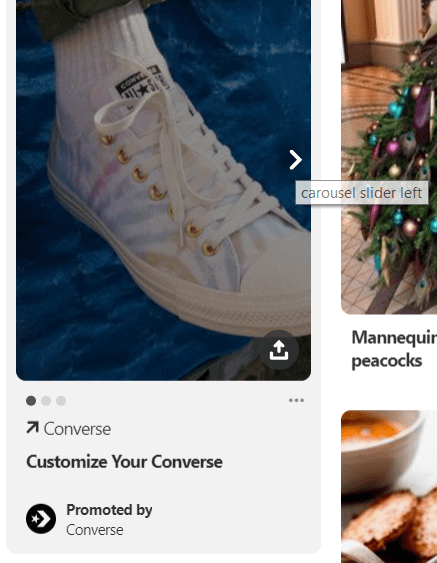 You might already guess that using a carousel, you can post up to 5 images at once. Using this feature, you can tell a story or show your product in detail to win the hearts of potential customers.
Each card in the carousel has its own title and description so that you can provide the audience with way more information about your items and lure them to your store.
Promoted video pins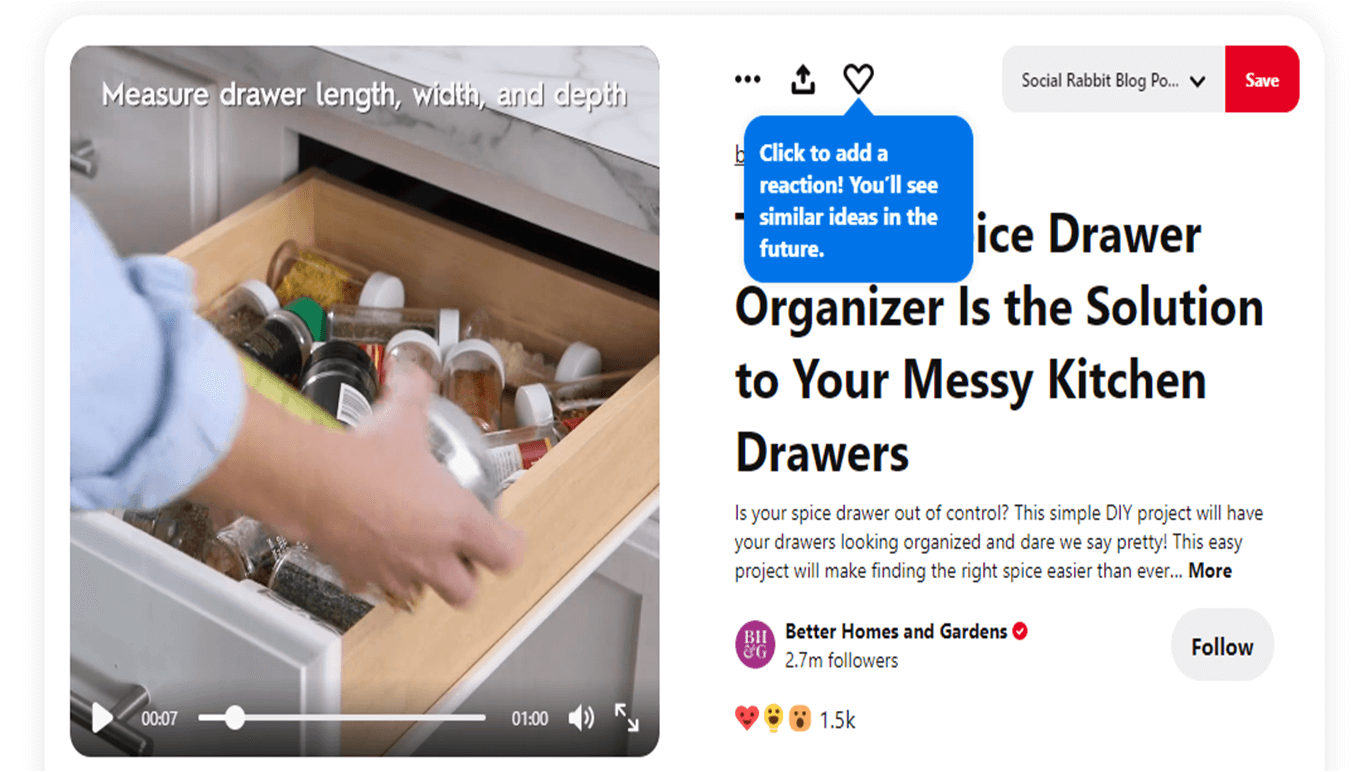 Do you want to impress your potential customers even more? Try video ads on Pinterest. 
In this case, a static image will be replaced by a vivid video in your pin. Beyond that, promoted video pins are similar to promoted pins.
Also, you should know that Pinterest videos autoplay when they are 50% in view. Most people watch videos with the sound off, and for better accessibility, it's essential to create videos that are not dependent on audio.
Promoted app pins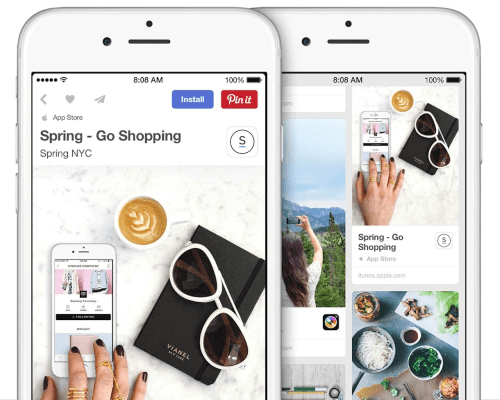 If you have an official app for your business or store, Pinterest has a feature to boost the number of its downloads. This ad format also looks like a sponsored pin but with the link leading to App Store or Google Play directly.
Pinterest shopping or Buyable pins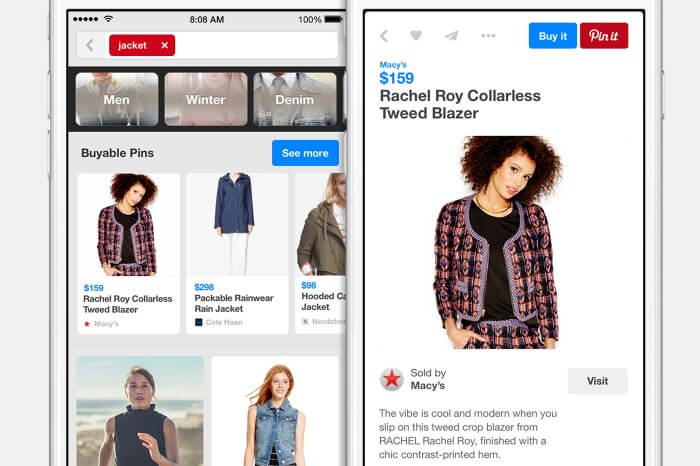 It is similar to Instagram shopping: you can add tags to your products to allow users to click on them and go to the product page for more information or to purchase the item.
For example, you can publish an image with a beautifully decorated room and tag all the products that were used for that. Showing multiple things in a pin, you give customers a sight of how your products work together and can even increase the average order value.
Story pins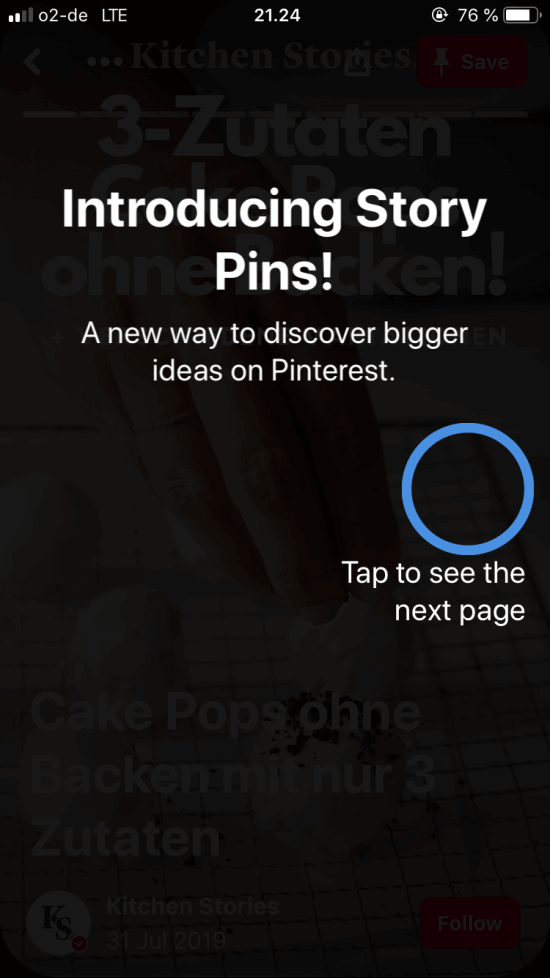 Quite recently, Pinterest has launched Story pins. This feature is still in test and available only for USA users. You can read more information and even apply to get it for your business account here.
How to run your ads on Pinterest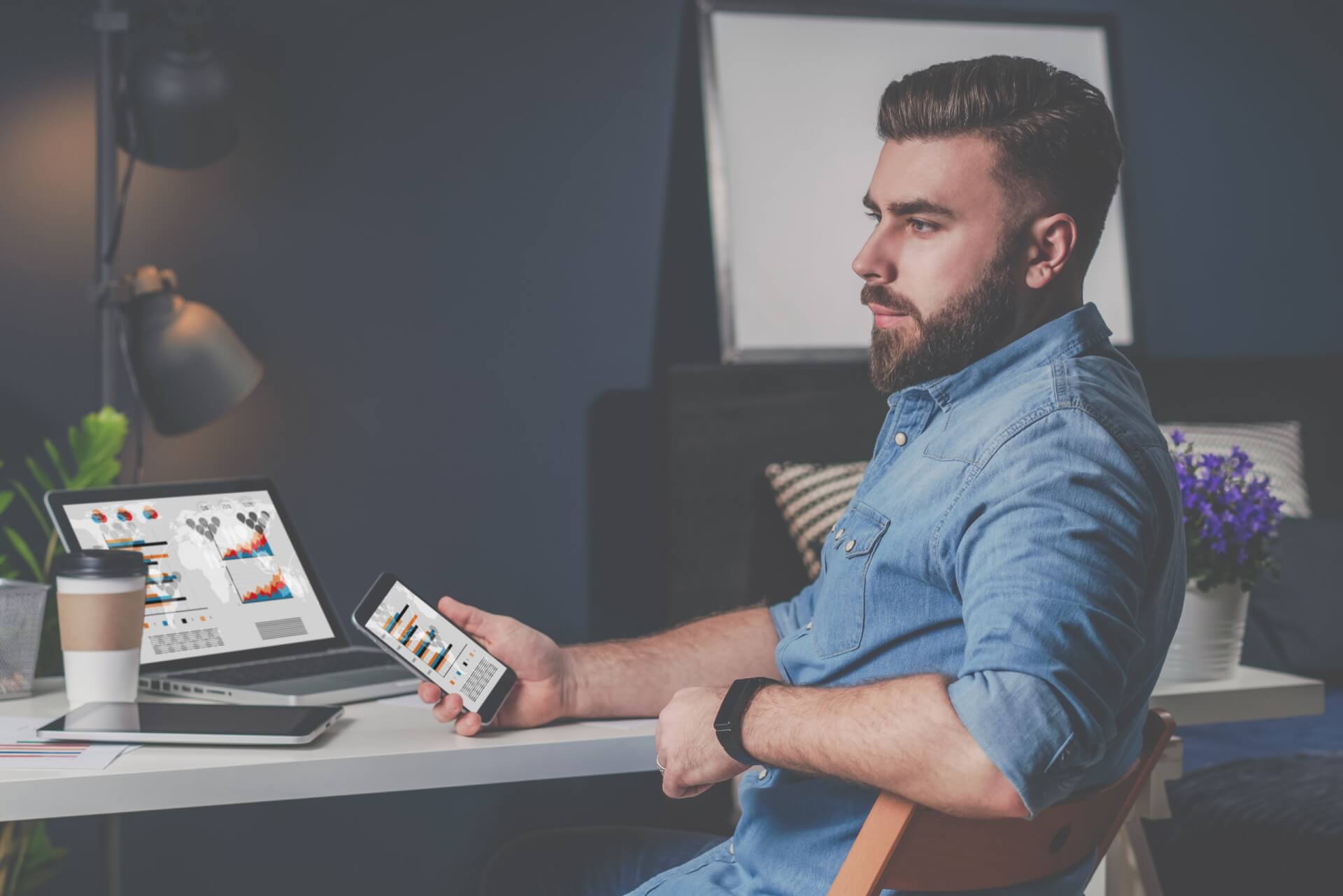 To create your advertising campaign on Pinterest, you should have a business account. Contrary to Facebook, you can create a business account on Pinterest even if you don't have a personal one.
If you have experience with Facebook Ads, there will be nothing surprising for you as the algorithm is almost the same. Here are 8 simple steps you must go through to run Pinterest ads:
Select a preferable goal

There are 4 objectives for your future campaign: traffic, awareness, app installations, video promotion.
Set your budget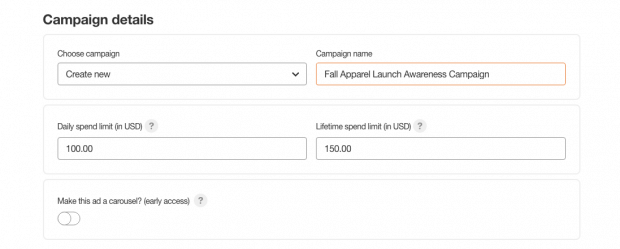 When you choose the main goal of your campaign and give it a name, you should set a daily and lifetime spend limit. These are general settings, more specific ones will be further.
Create an ad group
You can create several ad groups and set different budget limits for each. It gives more flexibility to manage different goals within one ad campaign.
Create a target audience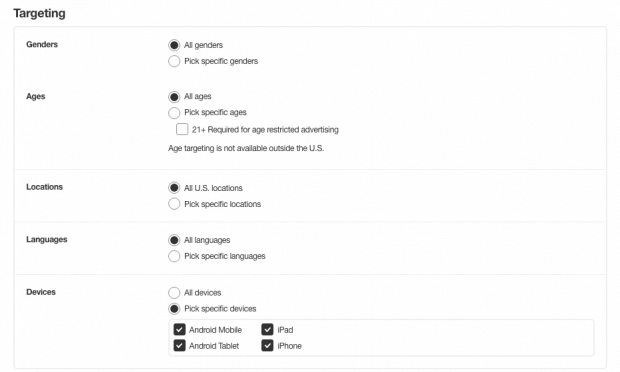 As on Facebook, you can target your audience with various parameters such as location, gender, device, and so on. You can also add keywords and interest to narrow down your target but not on this step. You will be able to specify your target later.
Select placement

There are two options: Browse and Search. If your budget allows, select both. It will help you reach a wider audience.
Add keywords and interest for your target audience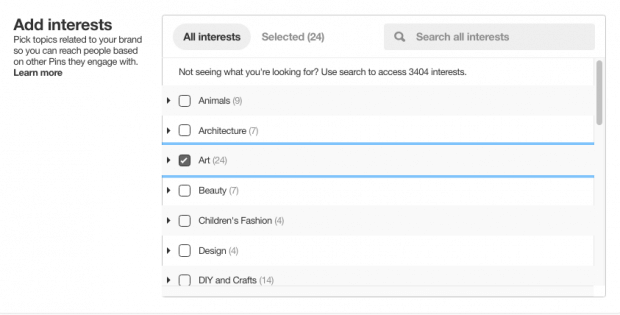 To be sure that your ads automatically reach relevant people who are likely to buy from you, you can set keywords and interest on this stage.
Schedule your campaign
Enter the time frame of your campaign. You should act carefully on this stage because once you save the settings, you can't edit them or change. Also, you should confirm your daily and lifetime budget one more time.
Pick a pin for your campaign

When the main settings are ready, you should select a pin you want to promote or you can create a new one specifically for this ad group.
See? There is nothing really hard especially if you already have experience in running advertising campaigns on other social media platforms.
Don't forget to monitor how everything is going and be ready to specify your settings if it is needed.
Pinterest has its own guidelines on how to set up a campaign. You can check it here.
Tips for successful promotion on Pinterest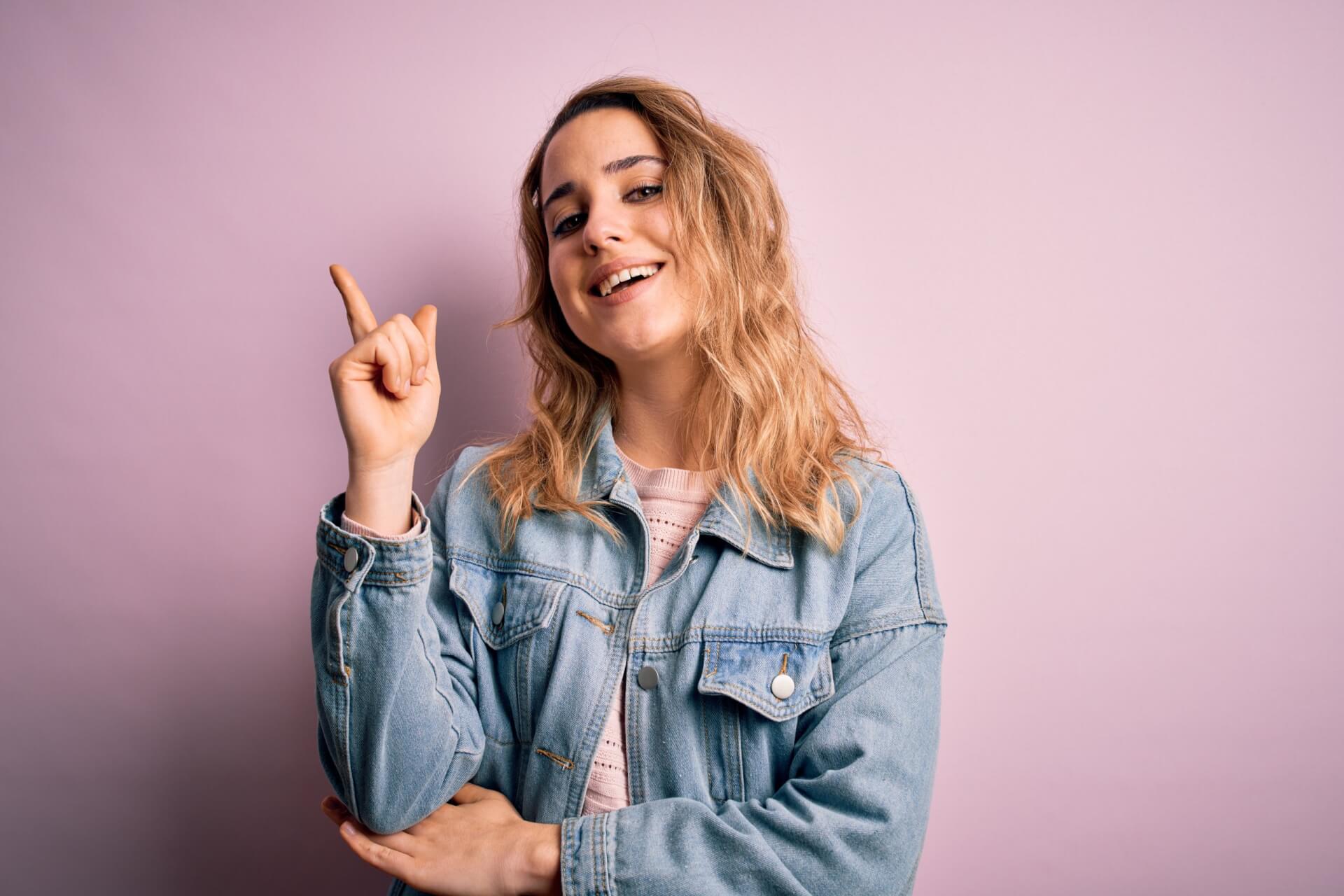 Before you will start your promo campaigns on Pinterest, you'd better make sure your content is ready for this. Pinterest is all about visuals and your content must be just awesome if you want to impress potential customers and boost sales.
Actually, posting a great visual is the main tip to succeed on Pinterest but let's see what else can influence the results.
Write detailed descriptions
Providing customers with details is a good tactic on any social media and on Pinterest as well. Plus, this way you can add relevant keywords and hashtags to expand the reach of your pins.
If you want to catch Pinteresters' attention, you can add text to your image with the main idea of a post. Make people curious so that they can't resist and read your posts.
Implement a holiday topic in your content
Pinterest users adore holidays! During festive seasons, the active time they spend on this social platform grows exponentially. People look for new ideas for their celebrations and gifts and you can take advantage of this.
Don't forget about branding
How can you boost your store awareness on Pinterest? Don't forget to add a logo to your images! Pinteresters don't mind interacting with branded content.
As you see, promoting your brand on Pinterest is not rocket science! This social network has a lot in common with other popular social media platforms but provides its own benefits.
If you are ready to market your brand on Pinterest, don't forget that Social Rabbit smoothly integrates with this social network to provide you with hassle-free SMM there.