Promote Like A Pro With These Great Instagram Tools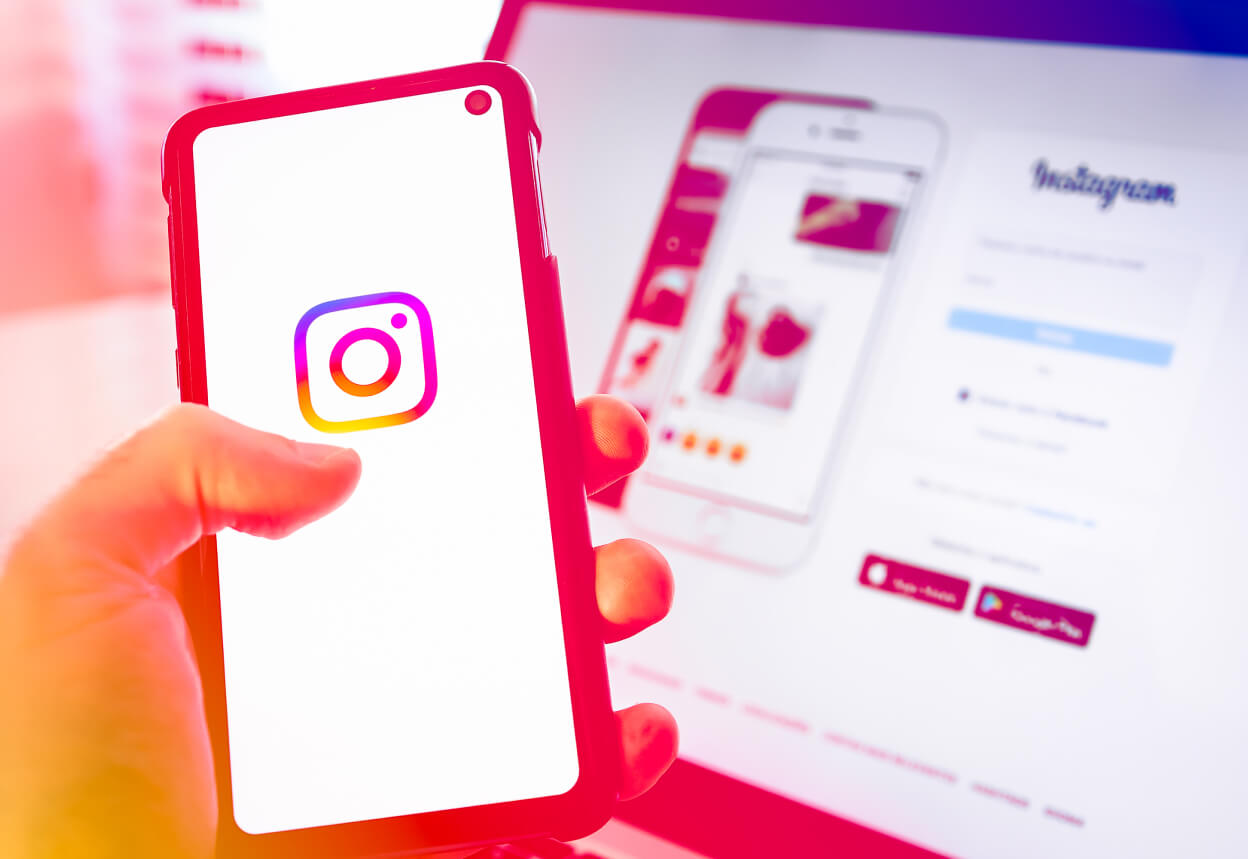 Nowadays, there are numerous ways to promote a business, however social media marketing is considered to be one of the most effective. Platforms like Facebook, Pinterest, Twitter and of course Instagram are actively used regardless of the company size or type. They are especially convenient for ecommerce businesses, as they are incredibly cost-efficient and at the same time can considerably increase traffic, sales and customer loyalty. In this article, we will share 10 tools for Instagram that you can use to boost your online business!
Instagram in particular has established itself as one of the most useful and efficient promotional tools for various types of business. It is a great platform to promote items that are visually appealing, like different types of clothing, art merchandise, hobby-related goods, etc.
Although, managing an account without any additional help can be challenging at times. Especially if you have multiple accounts on other social media platforms. That's why you should get additional Instagram tools that will help you manage your accounts and make your life much easier, as a result.
With the help of the Instagram tools we've gathered, you can relieve yourself of certain tasks and further improve your store's performance.
Analytics tools for Instagram
Instagram analytics tools are essential to observe the account's performance levels. Using these tools you will see the trends, posts efficiency, your target audience demographics, etc. This information can help adjust your marketing strategy according to the results.
Iconosquare 
Iconosquare is a very helpful Instagram tool in terms of managing your accounts and collecting data.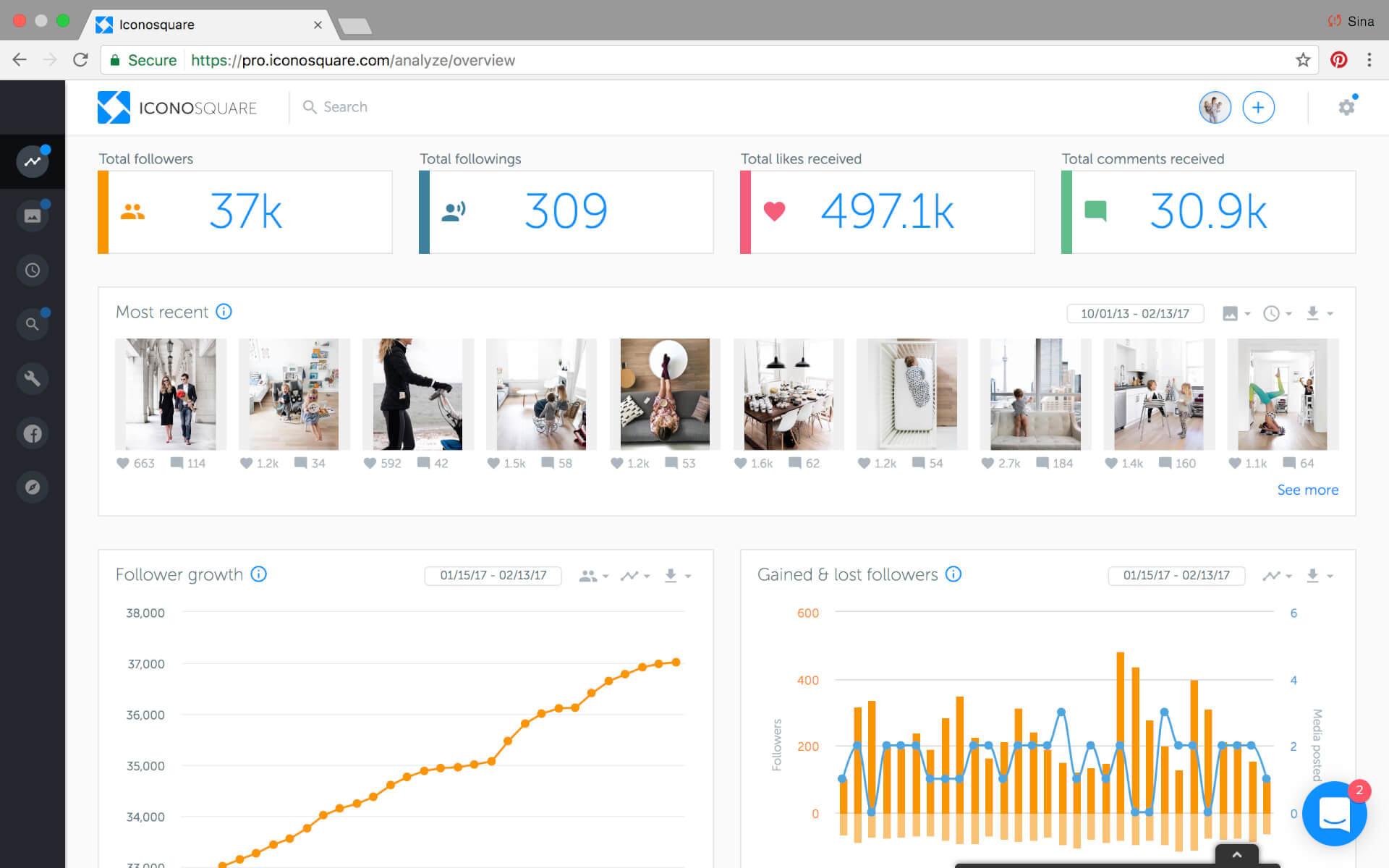 It tracks analytical data and can give you the information about the performance of your Instagram account. From this data, you can get engagement insights, reach, impressions, mentions, audience demographics, etc.
Furthermore, it is great at monitoring what Instagram users have to say about your brand or the industry in general. It is also great for scheduling your posts, as it can even provide you with recommendations when to post to get the best possible results.
Moreover, not only can this tool be used for Instagram, but also for Facebook. So, if you use both platforms for promotional purposes, Iconsquare can work well for you.
Pricing plan:
14-days Free Trial
$39/ a month for Pro plan, $79/a month for Advanced plan
25% discount for an annual subscription
Squarelovin's Instagram Insights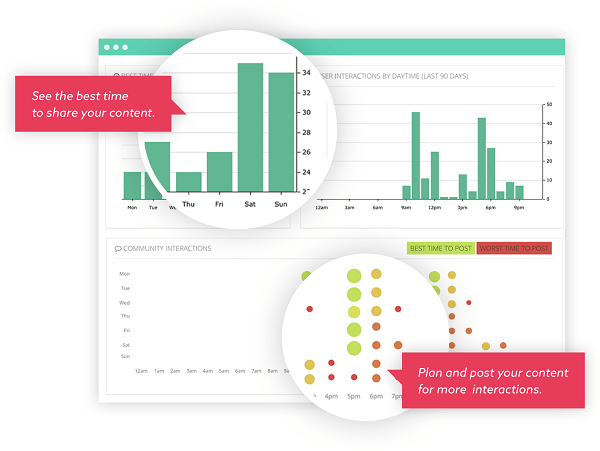 This tool provides Instagram Insights – a free analytics tool that collects relevant information over time – hourly, weekly, monthly, and yearly. What's more, it monitors likes, followers, post-performance, and interactions with the audience. 
Also, it can show you the best time to engage with followers. This information can be used to improve your account drastically.
This tool allows you to better understand your audience's interests, preferences, and keep track of your performance.
Pricing Plan:
Crowdfire
Similar to many other Instagram tools, Crowdfire collects data and helps manage the promotions. Furthermore, analytics are shown in easy to read and understand graphs and charts. 

Crowdfire also searches for content related to yours. Additionally, you can repost content from various blogs, websites, and even YouTube. Scheduling is also among the apps features.
Pricing plan:
Free, $9.99/a month for Plus, $49.99/a month for Premium, $99.99/a month for VIP
A 25% discount for an annual subscription.
Instagram Insights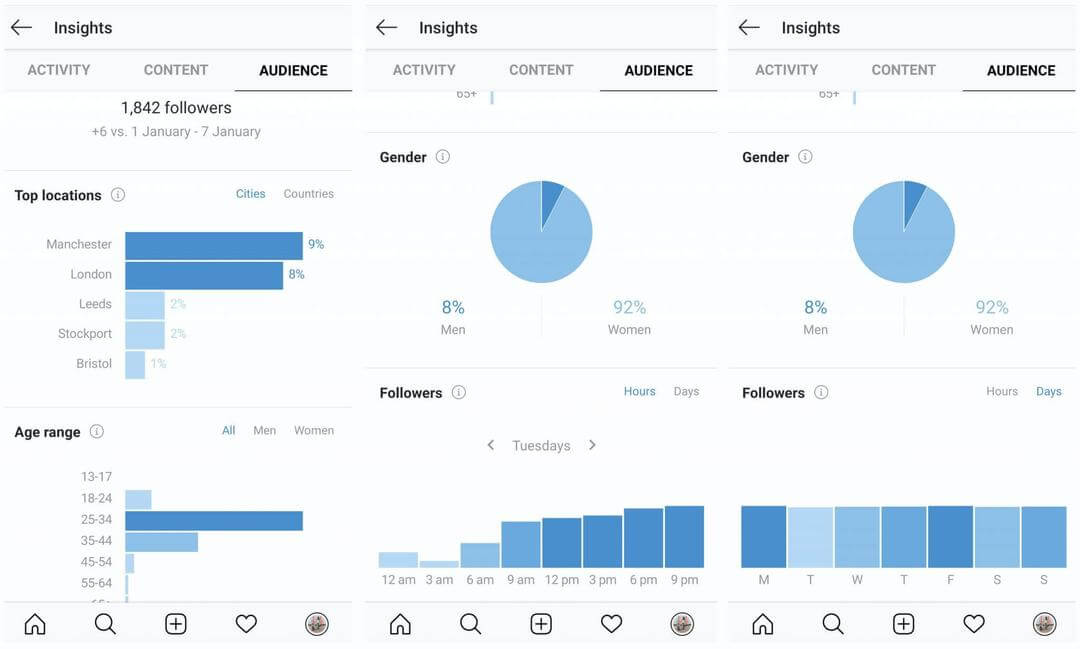 Instagram has a built-in analytics tool that is available to anyone with a business account – Instagram Insights. With its help, you can gather basic statistical information about your popular posts, reach and impressions, and the best time to post. It also allows you to compare your paid posts and regular ones to see which performed better.
It collects and lays out all the necessary information, however, the interface isn't really that convenient and can only be accessed within Instagram.
Pricing Plan:
Top Instagram tools for content management and creation
To effectively manage social media promotions, you have to publish relevant content regularly. Managing it by yourself can get overwhelming rather quickly, though. In this case, you require applications that automate your work process.
Compfight

Promoting through Instagram requires high-quality visual content and photos can help in this particular aspect. To find various photos, you can use Compfight. And depending on your needs, using this service, you'll be able to find stock or licensed photos. 
It works great and most importantly quick, allowing you to fill up your Instagram feed with high-quality photos and images.
Pricing Plan:
Sked Social
If you need assistance in your marketing efforts, Sked Social is a tool that can help manage this by automating your tasks.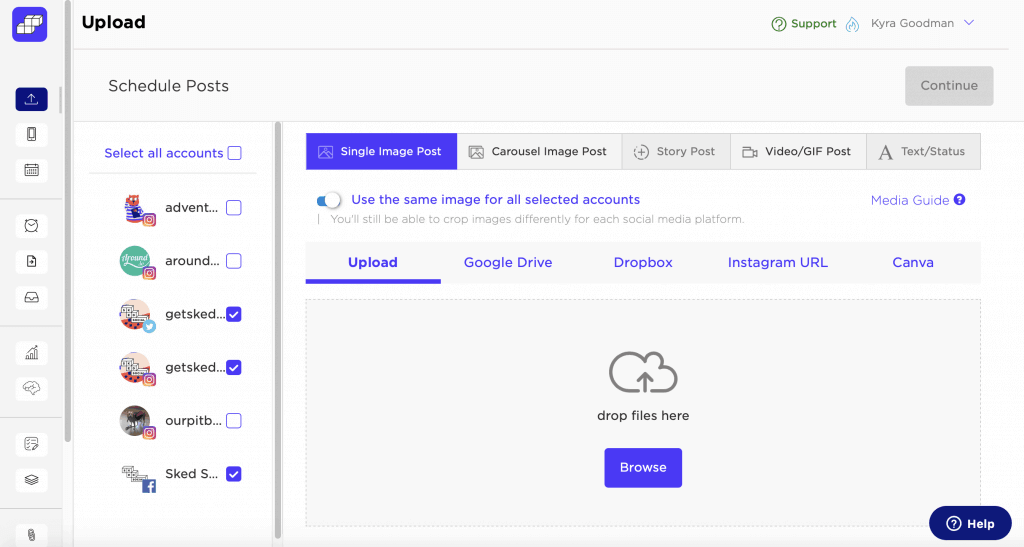 If you also promote through other social media platforms, Sked Social can auto-post content on your Facebook and Twitter accounts. This is very useful when you use several promotional channels.
Pricing Plan:
7-Day Free Trial
$25/a month for Fundamentals plan, $75/a month for Essentials plan, $135/a month for Professional plan
16% discount for an annual subscription
Repost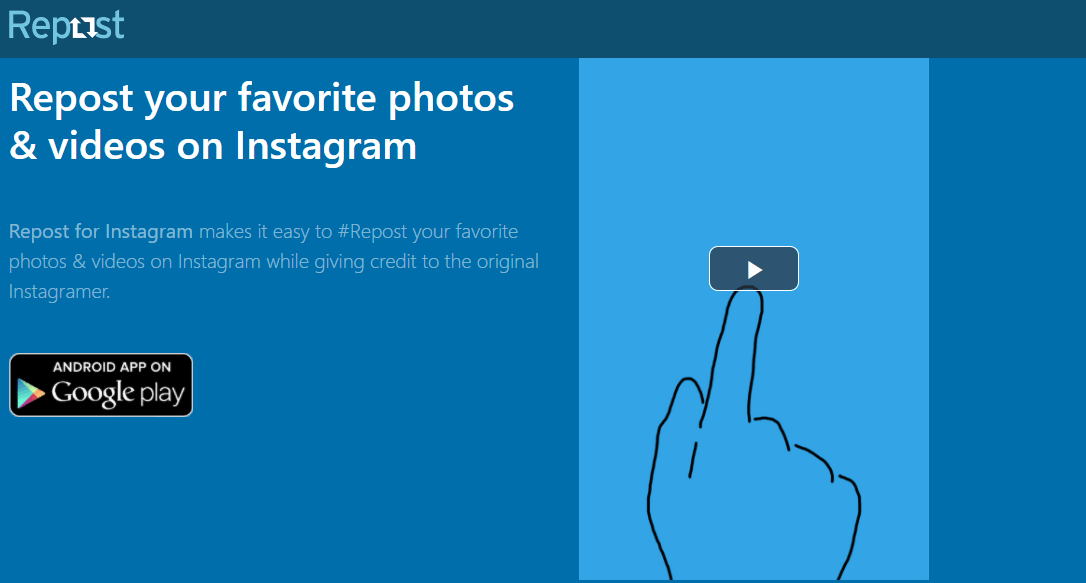 Social media platforms are a place where everyone, regular users and businesses alike, share content with each other. Although, big companies are held more accountable for "stealing" content from other users. Such actions can lead to hurting the company's reputation.
However, with the Repost mobile app, you can share the content of another account and credit them at the same time. You simply copy the URL of the post and paste it into the app. The application will automatically set the original user's tag on your post. 
Pricing:
Free and available on iOS and Android
Shortstack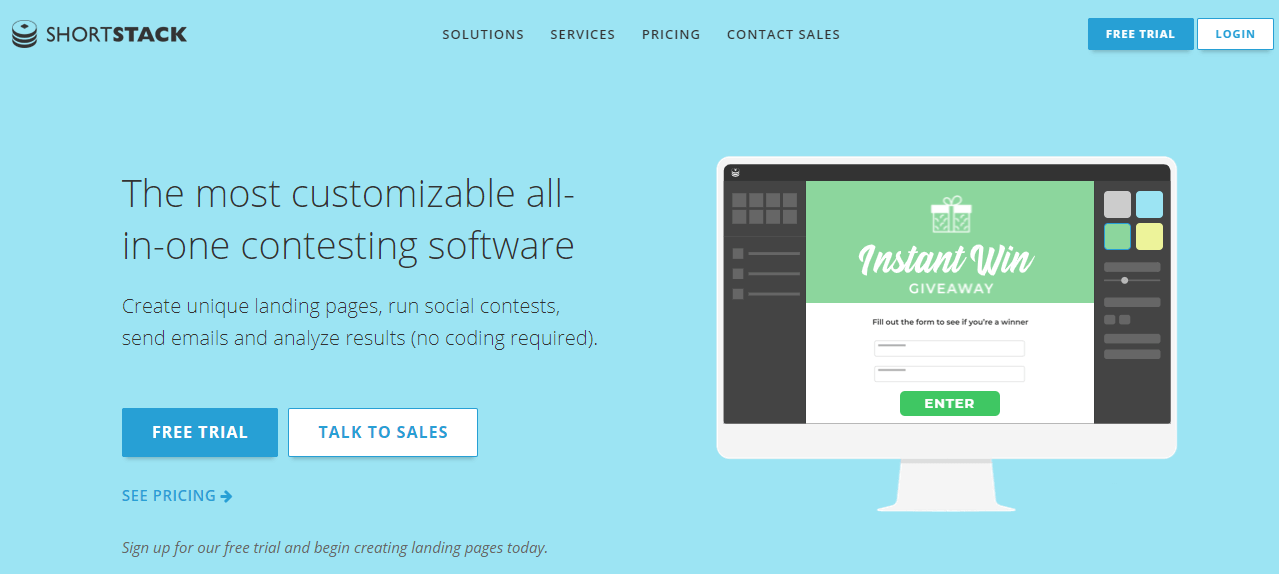 If you plan to prompt your online business using social media platforms, then you should concentrate not only on advertising goods but also on creating a loyal customer base. To accomplish this, you need to provide content that will be engaging and stimulate your audience's activity. This can be accomplished by launching various giveaways and contests.
In this regard, Shortstack is an excellent tool for creating different kinds of content. There are over 90 types of templates you can use, along with 30 themes and custom URLs. To top it off, Shortstack also provides a detailed look at the analytics.
Pricing Plan:
$99/a month for Business plan, $199/ a month for Agency plan, $499/ a month for Brand plan
20% discount for an annual subscription
Gramto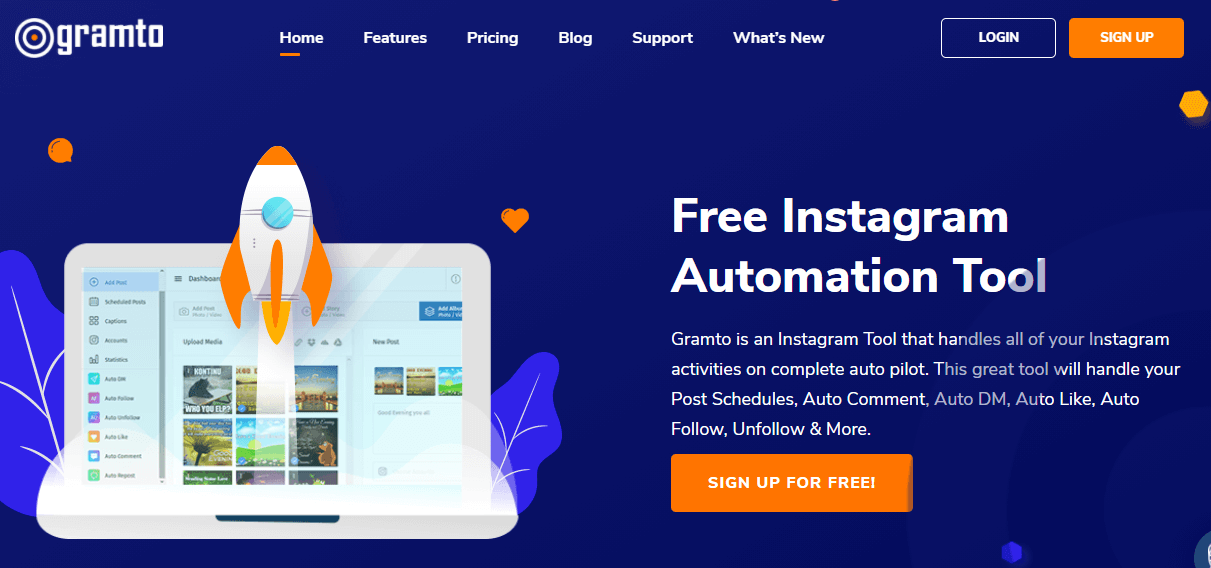 Having a tool that can automatically follow and unfollow Instagram users is extremely useful for an ecommerce business that heavily relies on social media marketing. To achieve this, you can use Gramto. 
Gramto will automatically follow or unfollow various Instagram users based on the criteria you set.
Additionally, it has features like auto-posting, automatically sending direct messages, auto-commenting on posts, etc. All of these features definitely male Gramto one of the best Instagram tools to boost your performance.
Pricing Plan:
3-Day Free Trial
$5/a month for Basic plan, $10/a month for Standard plan, $20/a month for Premium plan
Social Rabbit for WordPress or Shopify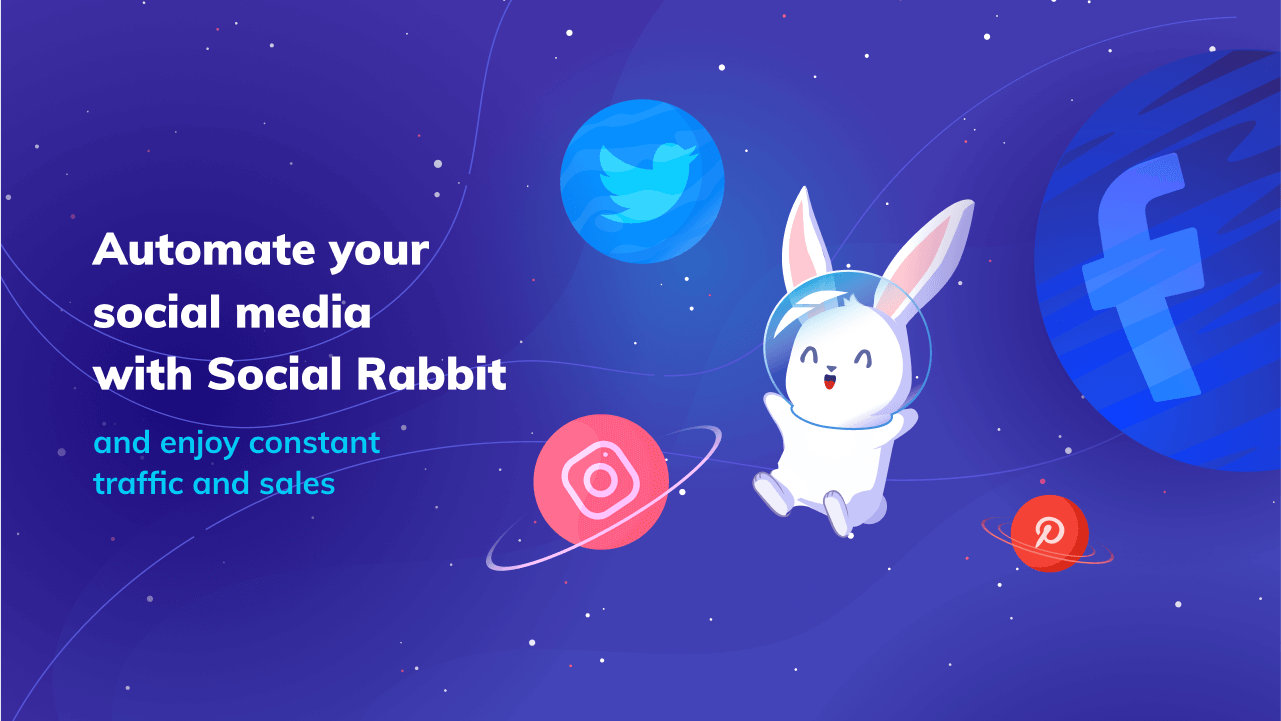 Having multiple social media accounts can be very tough for an ecommerce entrepreneur. However, Social Rabbit has several features that will make your life much easier. Moreover, it integrates with the most popular social media platforms, like Instagram, Facebook, Twitter, and Pinterest, which lets Social Rabbit promote your business through all of them. 
This Instagram tool can automate a major part of your job by managing and promoting your online account. Here is a list of its features:
Posts products from your online store
Creates engaging posts
Posts your blog articles
Shares the content of other users
Likes, comments and follows account related to your niche
Allows you to schedule posts
Pricing plan:
7-Day Free Trial
For WordPress plugin: $69 for the Basic plan, $149 for Expanded plan, $209 for Advanced plan, and all this for a one-time payment 
For Shopify app: $19/a month for Monthly subscription or $15/a month for Yearly subscription (billed at $180 once per year)
Final takeaways
There are lots of Instagram tools that can help you with your promotions and account management. And hopefully, you've found an app that will help you accomplish this in the list we've compiled for you. We've tried to make sure the apps in this list were affordable and useful for your business needs.
Most of the apps have free trials, so we recommend you to try several different ones and see what works best for you. Some of them might have features that you don't even need.
Having applications that help your business grow is cool. However, carefully evaluate your financial capabilities and estimate what features you need and don't need from an app.
We hope this article was helpful for you and your business growth! If you still have any question, feel free to ask us in the comment section below!