How TikTok Can Be Used in Ecommerce Businesses: Tips And Examples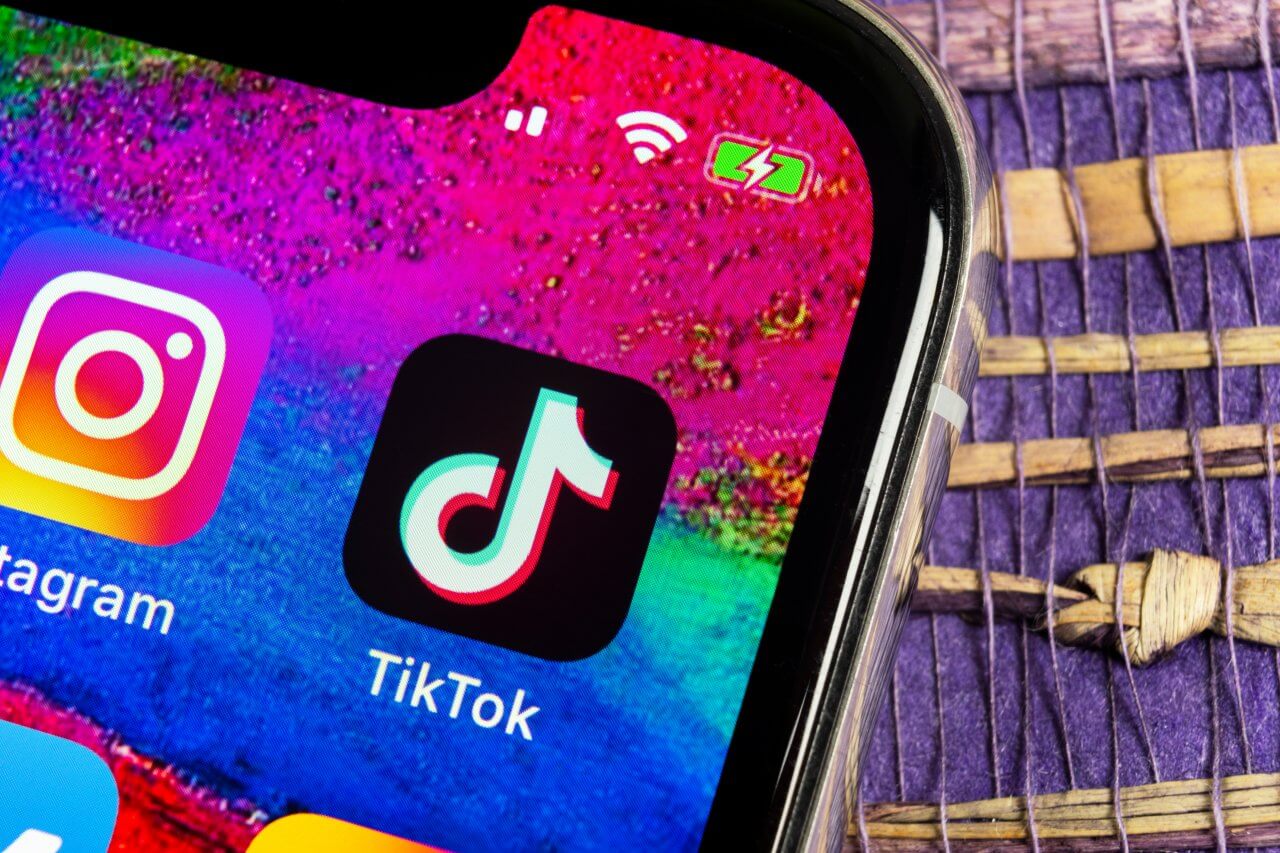 TikTok isn't simply an app for sharing viral challenges and dances anymore. It is becoming much more than that, TikTok provides another channel for social media marketing. Let's see how ecommerce businesses can capitalize on the success of this major platform and implement it into their marketing campaigns.
You must be living under a rock if you haven't heard of TikTok. Despite the recent controversy with this platform, it still can be a very powerful promotional tool. So, let's see what TikTok is and how exactly you can use it to promote your business.
What is TikTok?
TikTok is an application for creating short videos and sharing them. In the last couple of years, its popularity has peaked, especially among the younger generation. The app has grown to be one of the most popular social media platforms and already has more than 800 million active users worldwide.
What's the secret behind TikTok's popularity?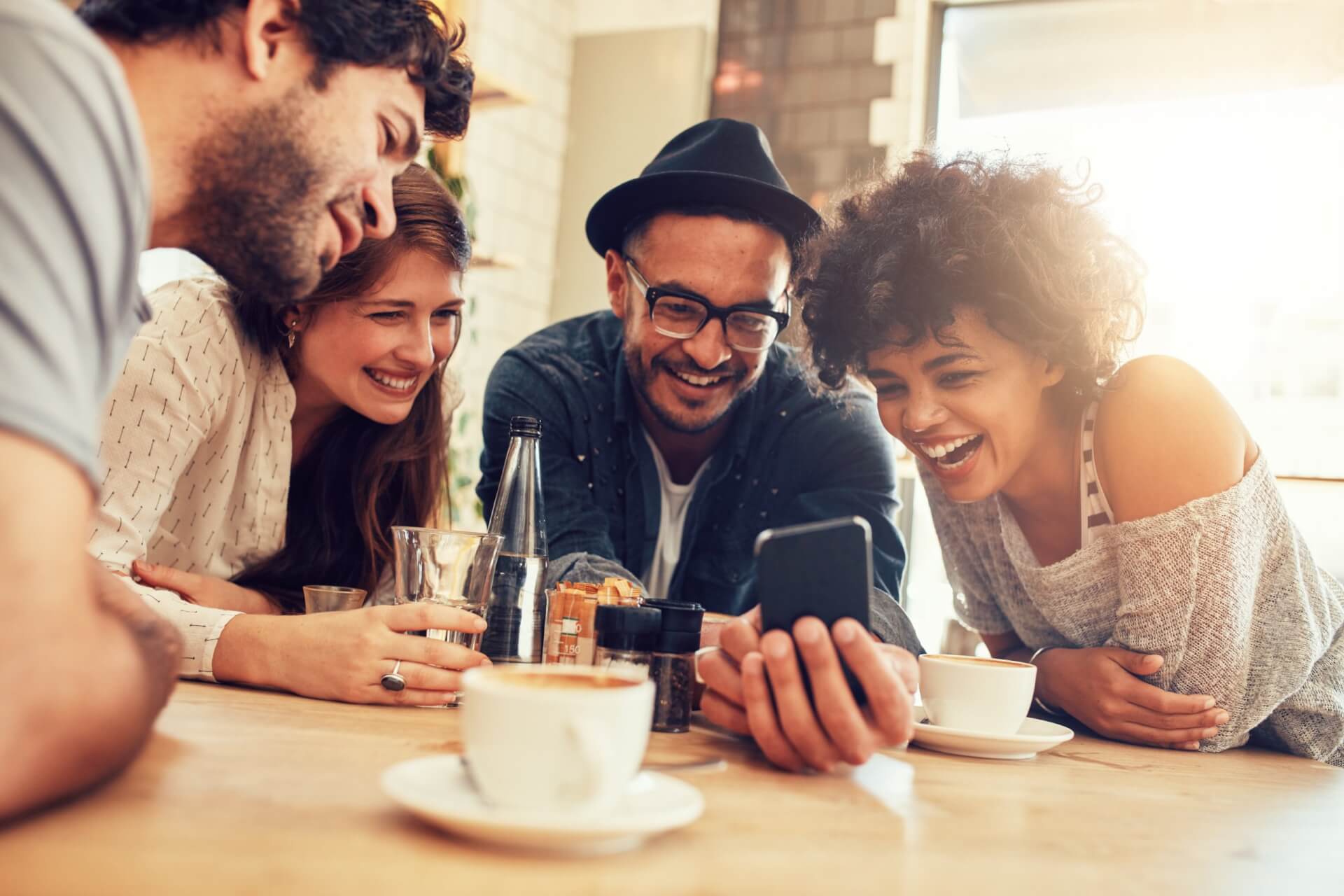 It's always interesting to see why some social media platforms get popular and receive a certain level of recognition. Nevertheless, TikTok's success isn't just a coincidence, many factors play into it. Just to name a few, it's the potential for the videos (and the creators) to easily go viral, the opportunity for users to seamlessly create content, and the app's advanced AI algorithms that cater to user preferences. 
Furthermore, most of the audience is already familiar with other social media platforms and actively use them, like Instagram, for example. It allows users to link both platforms and share the content while bringing other social media users to TikTok.
How can TikTok be used for your ecommerce business?
It's essential to find new ways to establish your brand, and by creating a presence on a social media platform you can connect and capture the attention of its users. If we take a look at the statistics, TikTok's user base consists of 62% of people from 10 to 29 years of age and with 16.4% being from 30 to 39 years of age. As we can see from this, a majority of its users are very young. You have to take this into account upon creating your ads.
And how exactly can you use TikTok for your ecommerce business? Much like with other social media platforms such as Twitter and Instagram, TikTok can help improve your brand recognition. To do this, you will need to create campaigns and follow the latest trends to gain a following. Also, hashtags can help you in a major way.
How to use TikTok for advertising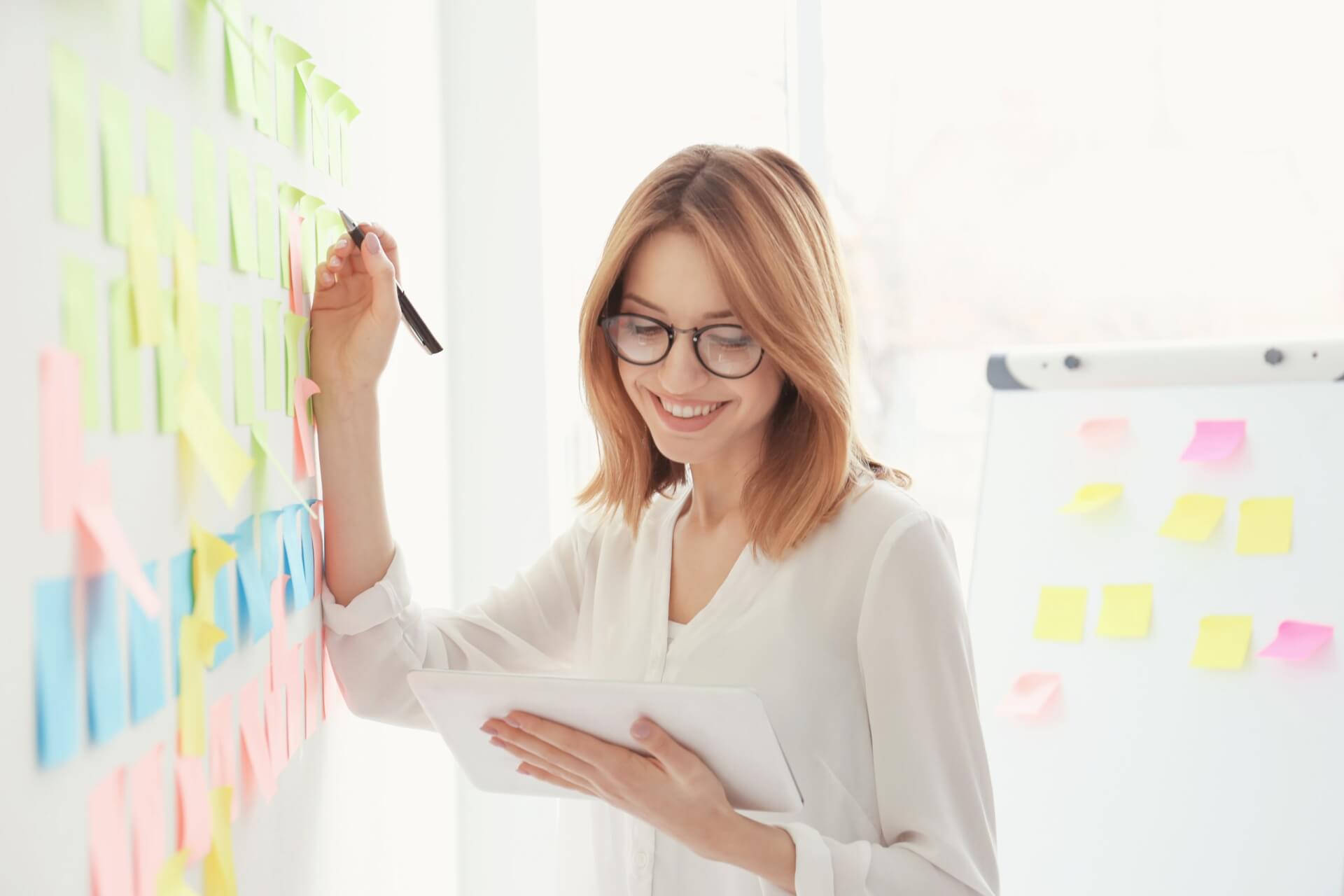 Like Snapchat and Pinterest, TikTok allows you to create paid advertisements.
However, to create them, you'll need to register first.
Once you do so, you can create and launch campaigns with videos to interact with users. This allows you to drive traffic to your website and encourage its visitors to view your content, download your app (if you have one), or buy products.
There are five ad types you can use on TikTok:
TopView ads
These are 60-second videos shown to users when they open the app. What makes these ads so great is that they guarantee the most amount of viewership because they are set at an ideal place.
Brand takeovers
This kind of advertisement is shown at TikTok's launch screen. They are available at either a 3-second still image or a 3-5 second video without audio.
In-feed ads
These ads are shown in the "For You" section of the app when you scroll your feed. They are very similar to sponsored ads that you see when you scroll Facebook, Instagram or Pinterest feeds. With these ads, businesses can make 60-second videos with sound, which allows them to convey a much more detailed message about their products.
Branded hashtag challenges
You might have seen a few of those viral challenge videos that people make on TikTok. What you might have missed is that many brands utilize hashtags to help spread awareness through these challenges. This content is systemized and put together in a separate hashtag challenge page. Something similar can be seen on Instagram when you search for hashtags.
Branded effects
Much like Snapchat's lenses or Instagram's filters, you can create a unique TikTok effect that will be tied to your brand. Once you've created an effect, TikTok users can add it to their videos.
How brands use TikTok to engage with their audiences
Let's look at some successful examples of TikTok being used by famous brands.
NBA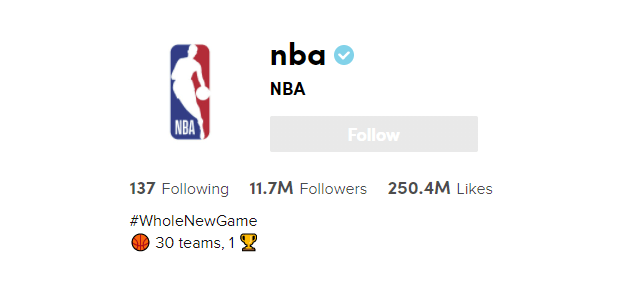 The NBA is a very popular brand and it has a massive social media following. Across all social media platforms, it has over 117 million followers. It shouldn't come as a surprise that the NBA has also made their presence felt on TikTok.
Currently, the NBA TikTok profile has over 11 million followers, which puts it among the most followed, if not THE most followed, branded accounts on TikTok.
The NBA cleverly developed their social media strategy. Each of their social media platforms specializes in specific pieces of content. For example, if you want to know about NBA updates and news, you should follow their Twitter account. For game highlights, follow their Instagram. With TikTok, they understand that people are looking for short entertaining videos, which is why they post funny clips, memes, and motivational videos.
San Diego Zoo

Even though it's a zoo, their marketing strategy has amassed them a pretty large following, with almost 2 million followers. What's their secret? A huge amount of cute animal videos does the trick nicely.
GymShark

Gymshark's social media strategy cannot be overlooked. This fitness brand has 2 million followers and with the way they make their content, it is no wonder they have achieved this. Their content ranges from funny fitness memes and goofy workout challenges to motivational and inspirational videos.
Final takeaways: how TikTok can be used for ecommerce businesses
Similar to other social media platforms, TikTok can help boost the awareness of your brand. Although, to do so you need to be ready to create fun and engaging video content. However, keep in mind that the audience of this app is very young and if that matches your customer profile, then TikTok is a great place for you to grow your ecommerce business.
TikTok will continue to develop and pave the way for new trends, thus allowing brands to connect with their audiences.
We hope this article was informative and useful for you and your social media marketing. If you have questions, feel free to ask us in the comments below!