5 Reasons To Try Facebook & Instagram Video Ads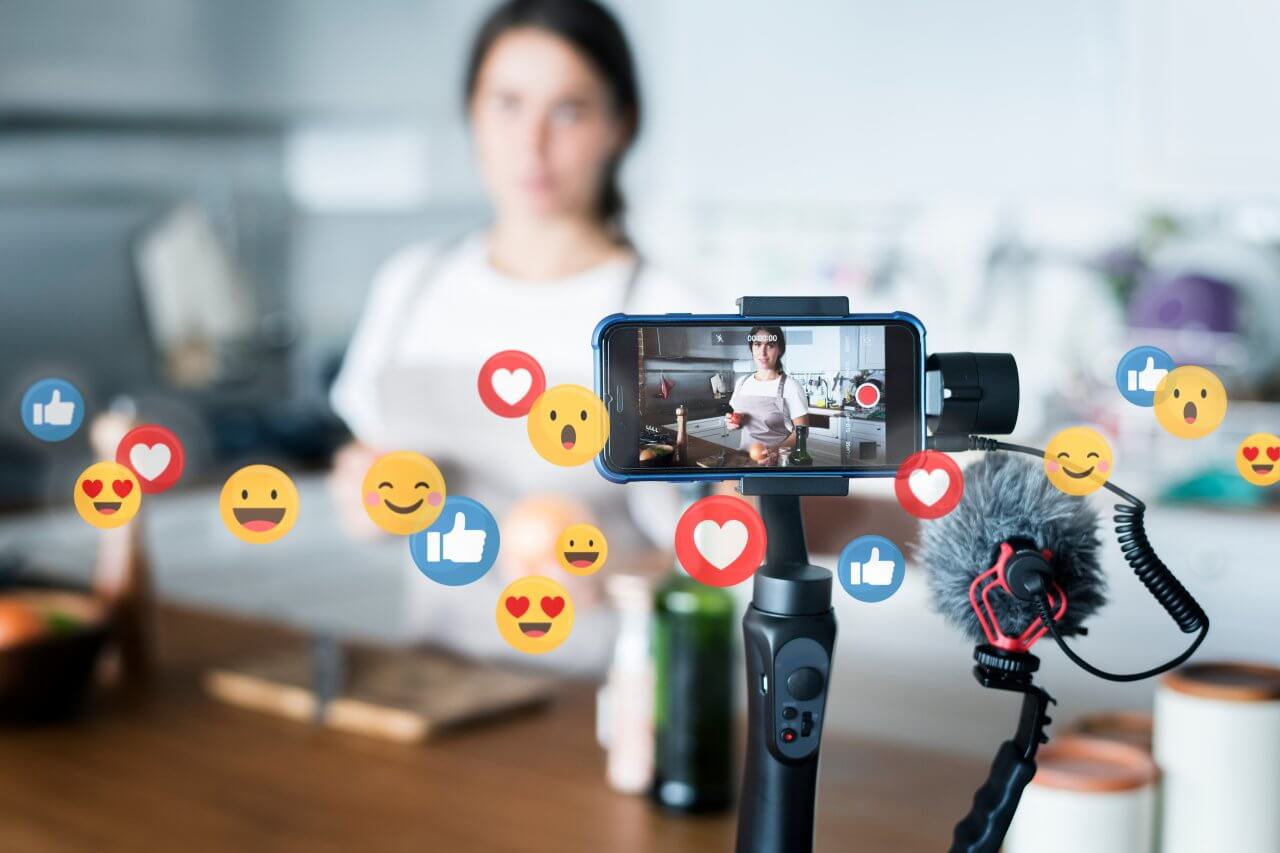 Nowadays video content is an unofficial king of digital! People prefer watching videos to reading texts. That's not a surprise! Videos are more catchy and interactive! They grab our attention with bright shots and loud sounds sometimes even without our wish.
That's why when you think of your marketing strategy, you should consider Facebook and Instagram video ads. Are you not sure yet? Check these 5 reasons to implement videos in your promotions.
Social media marketing is one of the most affordable and efficient ways to promote your business. With social media's audience of billions of users, you can reach a potential buyer in almost any part of the world! That's why even big and well-known companies use it to increase their sales and drive more quality traffic on their sites.
However, to reach wider audiences, posting often isn't enough. Because of the changes in social media platforms' algorithms, if you want your content to be shown to as many people as possible, it should be quite engaging and get a lot of likes and comments. Due to this fact, the type of content you post also matters.
Video content is much more entertaining than texts or even images. Plus, it allows people to get information in the easiest and fastest way possible.
And a number of recent researches confirm this fact. Look at the stats:
As you can see, the popularity of videos keeps growing and is not going to stop. This trend makes companies use video content in their marketing strategies. And you also should think about this possibility.
Why use video ads to promote your business
#1 You get more sales
The same research results also say that 80% of marketers claim that videos helped them to boost their sales! Why is video content so effective?
There is no doubt that you can promote your brand or products with pictures and texts. But this way has more limitations. For example, in a video, you can show how to use your product, provide customers with close-ups, or include real-life reviews to increase the viewers' trust level.
As a result, when people see what exactly your item is and what it does, they make a purchase decision faster.
#2 You boost the trust level
Let's focus on credibility.
When people buy something online, it is often some kind of stress for them because they are afraid of being scammed.
How can you as a business owner help them to make up their minds and be sure about their orders? Of course, the simplest way is to provide them with social proof: videos, pictures, or screenshots. But a face-to-face contact that videos provide builds a stronger connection between your brand and consumer.
Plus, pictures and screenshots are easier to be faked. With modern image editors, a person will spend 5 minutes to replace a logo or some numbers in the picture. In the video, customers will see your product from various angles together with a person who is using it. Remember your own experience: which social proof do you believe more – an anonymous review on a site or a real-life video with a person?
To be honest, in theory, video can be faked, too. But it demands much more money, skills, and time to make it indistinguishable from real life.
#3 You win more 'mobile' users
The number of social media users who check their news feeds via mobile devices grows every year. Thus, people tend to see your ads on the screens of their phones or tablets. For example, in Q3 2019, 94% of Facebook ads revenue came from mobile devices.
And all these people love *drum roll* video content!
Due to the fact that more and more users surf the Internet using mobile devices, you should also think about the convenience of the mobile version of your site. 
#4 Videos are easy to perceive
In a 15-second video, you can tell about all the advantages of a product and show how it looks in real life. But with texts and images, people need more time to get the same information. They have to read long and sometimes boring descriptions. And if it is an ad, the chance that a person goes through your copy is really small.
Video gives an opportunity to deliver information effortlessly. And usually, such a format of ads is more catchy and makes people watch till the end (and even visit your site).
#5 Videos provide you with a wider reach
A fun or an appealing video ad can get a lot of shares on social media. According to researches, 76% of Internet users confirm that they would send a branded video to their friends if they found it interesting.
This gives you an opportunity to reach a wider audience through natural sharing and promote your business with the help of Internet users without any investment at all!
Here are 5 reasons to try Facebook & Instagram video ads to boost your business performance. Of course, you might say that you need specific skills to create a quality video. But there is another more convenient option for you – get help from the professional marketing team. For example, check our Facebook & Instagram Video Ads service!
What you will get with the Facebook & Instagram Video Ads service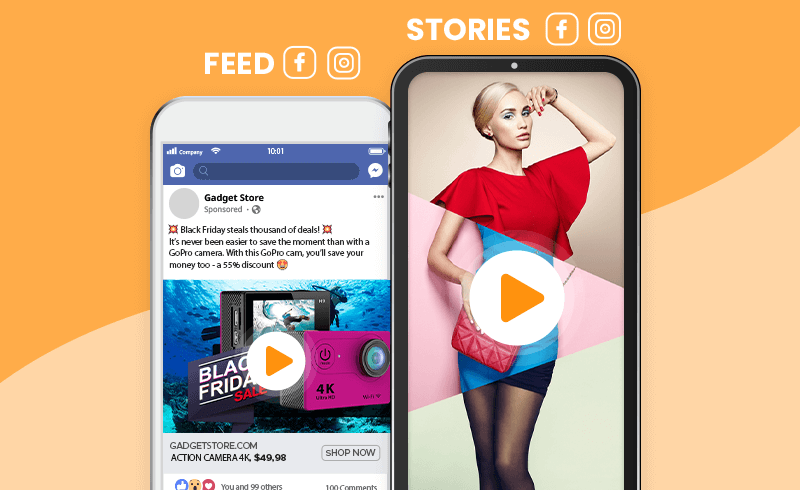 Promoting your online business with video ads is a really effective but hard-to-use way especially when you have no experience of using video editors.
We would love to help all the online entrepreneurs to try video ads, and this was the main idea behind this service creation.
After ordering the Facebook & Instagram Video Ads service, you will select a product or a whole product category for advertising. You should fill in a small questionnaire to provide us with all the details, ideas, or references for the ad of your dream.
When we get everything we need, we will start working to produce the best ads for you. Usually, it takes a few days, after which you will get:
A 15-second video ad promoting the product or category you selected.
Advertising copy to put under your video.
Suggestions on target audience settings on Facebook. We'll identify the location, gender, age, interests, and behavior of your potential customers you can use to set up your ads.
A detailed guide on how to launch your Facebook or Instagram ads.
You can start with our most affordable package for only $39 and get one video, one text, and one target audience to try video ads right away!
We want to prove to you that videos are a mind-blowing and highly effective way to grow your business. Try our Facebook & Instagram Video Ads service and enjoy all the benefits!