How To Use Instagram To Promote Your Internet Store In 2020?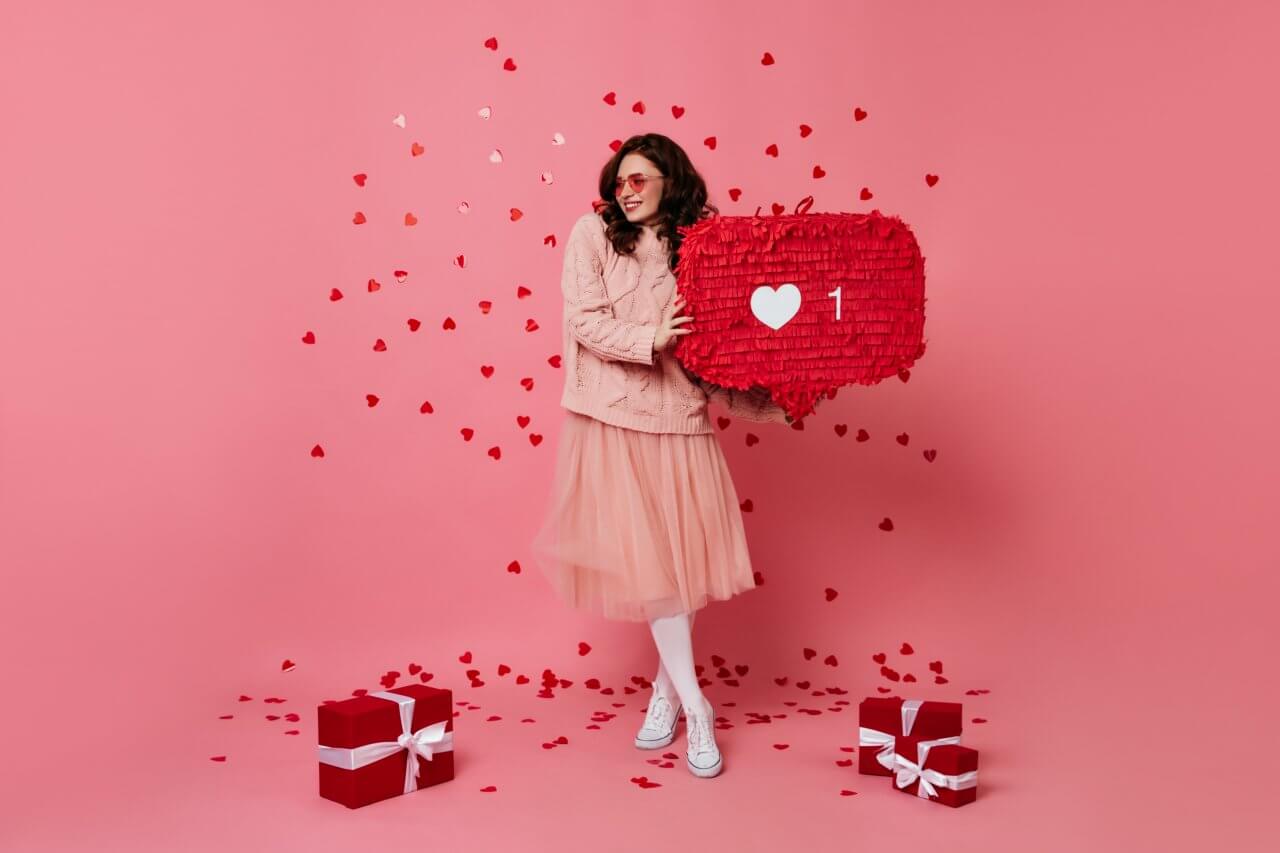 Instagram has slowly but surely became one of the most popular social media platforms in the world. If we take a look at the statistics provided by Hootsuite, there are over 1 billion Instagram users worldwide, and over 500 million people use Instagram every day. In 2018 Instagram was the second-most downloadable free app in the Apple app store, which shows that new users continue to show interest in this platform. This makes it a very promising marketing channel that you can use to promote your Internet store. 
These numbers paint a perfect picture but don't focus on them alone. Users' behavior can tell you a whole other story. 
A great amount of Instagram users not only look at the pictures, videos, and stories but also spend their valuable time looking for new products and goods. Once again, if we turn our attention to the statistics, after finding a product on Instagram, about 30% of Instagram users have bought it. From this stat it is evident that Instagram users don't mind making impulse purchases, thus it can be very profitable to use this platform as a means for the promotion of your Internet store and your products. 
The thing is, people love Instagram. It is a place where they find new and interesting content every day. Some even make a profit from it. And you can use this to your advantage.
In this article, we will cover the basics of Instagram and the main aspects of Instagram promotion.
Laying the groundwork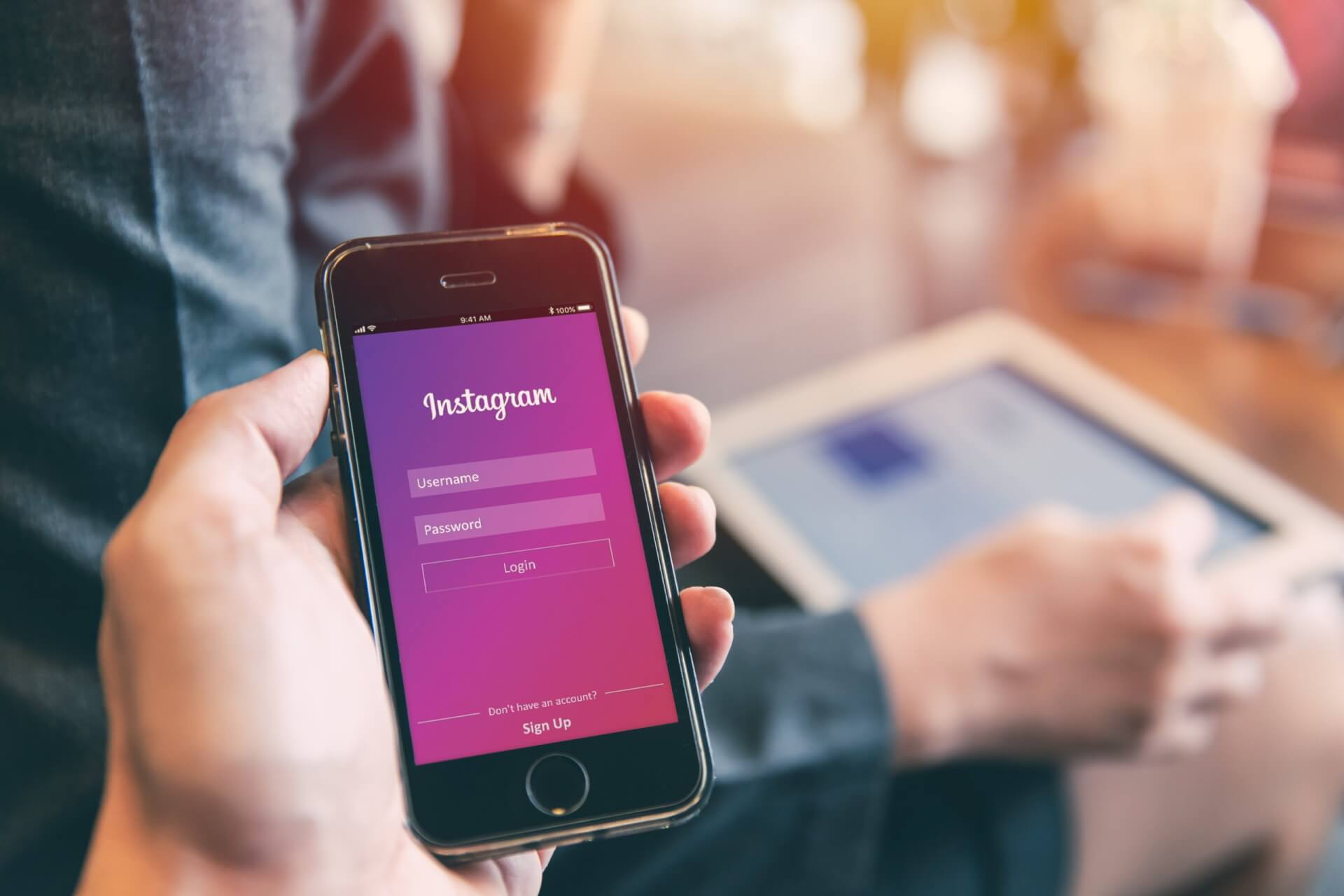 First things first, you can't use Instagram for the promotion of your Internet store without an Instagram account. Let's see how you can properly set up your account:
App installation
You can create your account on your computer on instagram.com or download the Instagram app on your smartphone.
On the computer, once you've entered the website, you will be offered to create a new account or log in to an existing one.
Using your phone, you can download the app using Google Play for Android phones and the App Store for iPhones.
Once you've downloaded the app, the next step is to create the actual account. You'll need to think of a username that is related to your business. Make sure to pick out the most appropriate name, as it will be seen by your potential customers. Remember that this is your business account, so don't use any personal information in the setup process.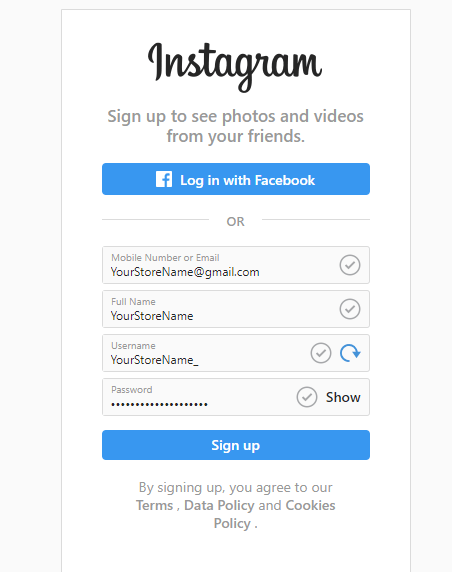 There is, however, a chance that your desired username is taken. Don't panic though, add a few special symbols to make it visually attractive and there you are, you have your name.
Edit your Instagram profile
Now that you have created your page, it is essential to fill in your store details. There will be 3 more fields to fill in:
"Name" where you should write the name of your store
"Website" where you should insert the link to your Internet store. Simply copy the link and paste it in the field.
"Bio" – the first thing people see once they visit your page. Making a great first impression can lead to more people exploring your Instagram account.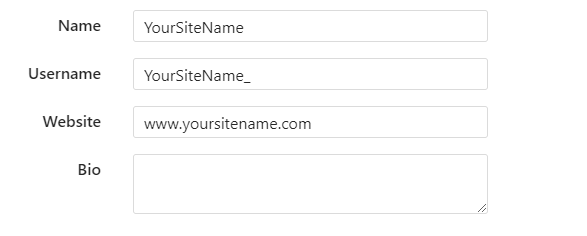 This can be tricky though, so we've prepared a short and easy guide on how to write the best possible bio. Here is what you need to do:
Provide a summary of your business. Your visitors should know what you offer straight away
List your advantages and include numbers for better readability (for example, say that you offer free shipping and specify how long it takes)
To make your bio even more visually attractive, add emojis that are related to your Internet store or your niche
Still feel that you need more inspiration? Check out these incredible examples and create your unique bio in an easier way. After you've set up your bio, you need to choose a photo for your profile, preferably use the logo of your store. 
Making a Business account
Now that your Instagram layout is complete, the next step is turning it into a business account. For this, we will need a Facebook page.
Skip this step if you already have a Facebook Business page. If you don't, carefully read the following guideline. 
– Sign in to your Facebook page and choose the "Create Page" option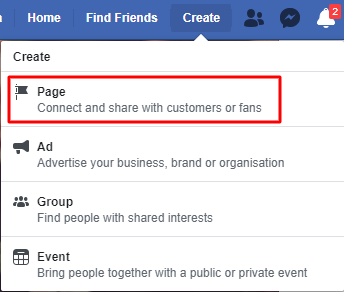 There will be 2 types of pages to choose from: "Business or brand" and "Community or public figure". You need to choose the "Business or brand" option and click on the "Get started" button.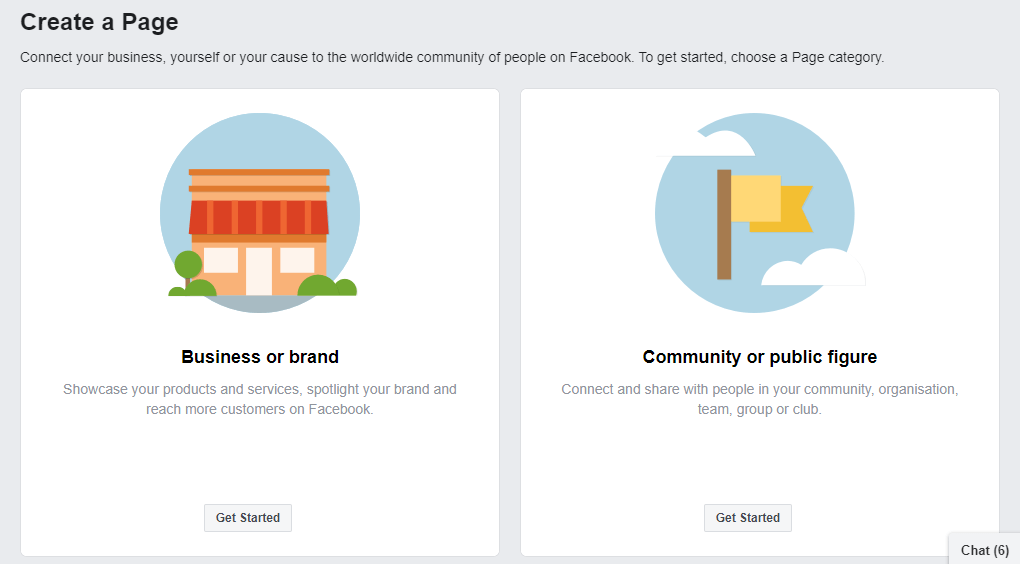 A window should pop up. In this window, you need to type in the name of your store (write the same one as your Instagram page) and choose a category (Select the one that is most suitable for your Internet store).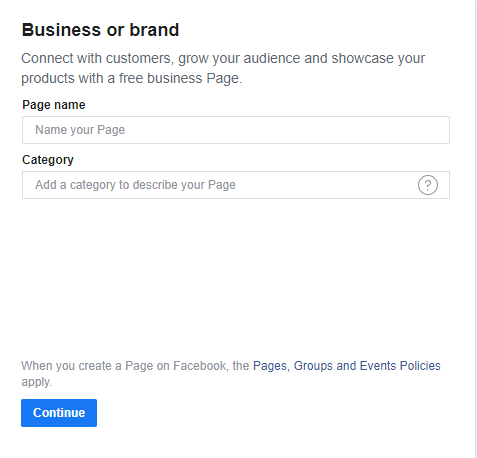 Next, you will be asked to upload a cover photo. Choose high-quality photos to add to your page. If you don't have the right pictures just yet, you can skip this step and return to it later. But remember that your page has to look appealing for customers to make them interested. 
Now, you will be asked to create an @username. Make sure that it matches the name of your Internet store. 
For the final step, you need to fill in the page info. To do this, click on the 3 dots near the "Like", "Follow" and "Share" buttons. There will be the "Edit Page Info" button: click on it and fill in the required information. 
Your Facebook page is ready! Now let's return to your Instagram page.
Converting your regular profile into a Business profile allows you to promote your Internet store as well as uncovers some useful functions, such as:
Change your account category type (Online store, brand, etc.)
Provide contact information for your clients (Email, phone)
Display analytical data of your account
Setting the appropriate audience criteria to promote your store (age, gender, location)
Creating and launching Instagram advertising campaigns
Now, how do you activate the Business profile? Go to your profile and tap the 3 horizontal stripes at the top right of your screen. Choose Settings, then tap on the Account, tap the Switch to Professional Account and finally tap Business. Now, connect your Instagram account to your Facebook page.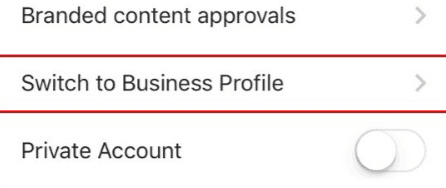 If you haven't yet filled in the details, write down the information such as email, phone number, and address, this will allow your visitors and customers to contact you if they have any questions. Remember to use business information and not your personal data.
And there it is, you have successfully set up your Instagram Business profile. Now, all that is left to do is launch an advertising campaign. What are the options to use Instagram to promote your Internet store?
Ways to launch an effective Instagram advertisement campaign
Let's look at the best ways to create and launch an Instagram campaign.
The Social Rabbit Plugin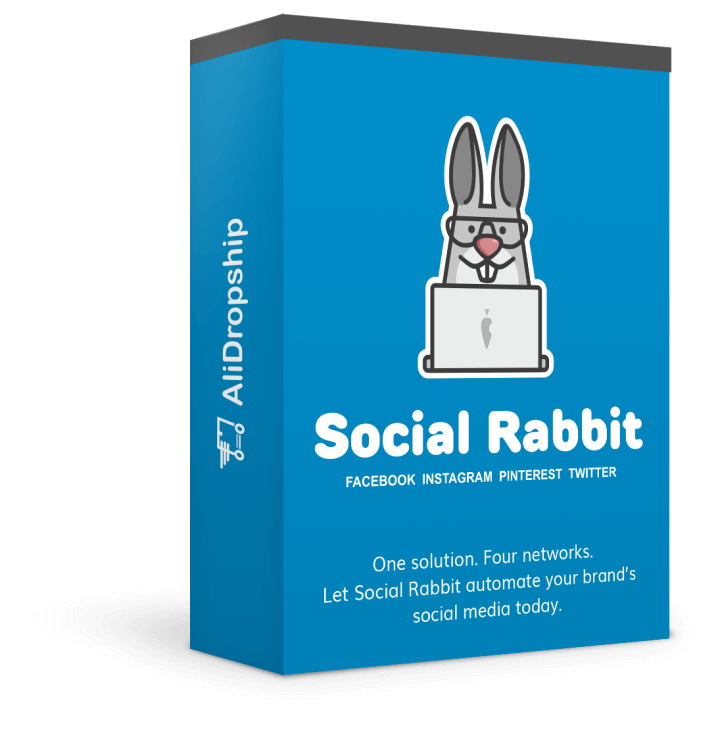 If you haven't heard of Social Rabbit before, it is a fully automated service that allows managing your content across several social media platforms. It helps you schedule and publish unique non-spammy posts. Install it on your website and sign in your Instagram account. 
Instagram giveaways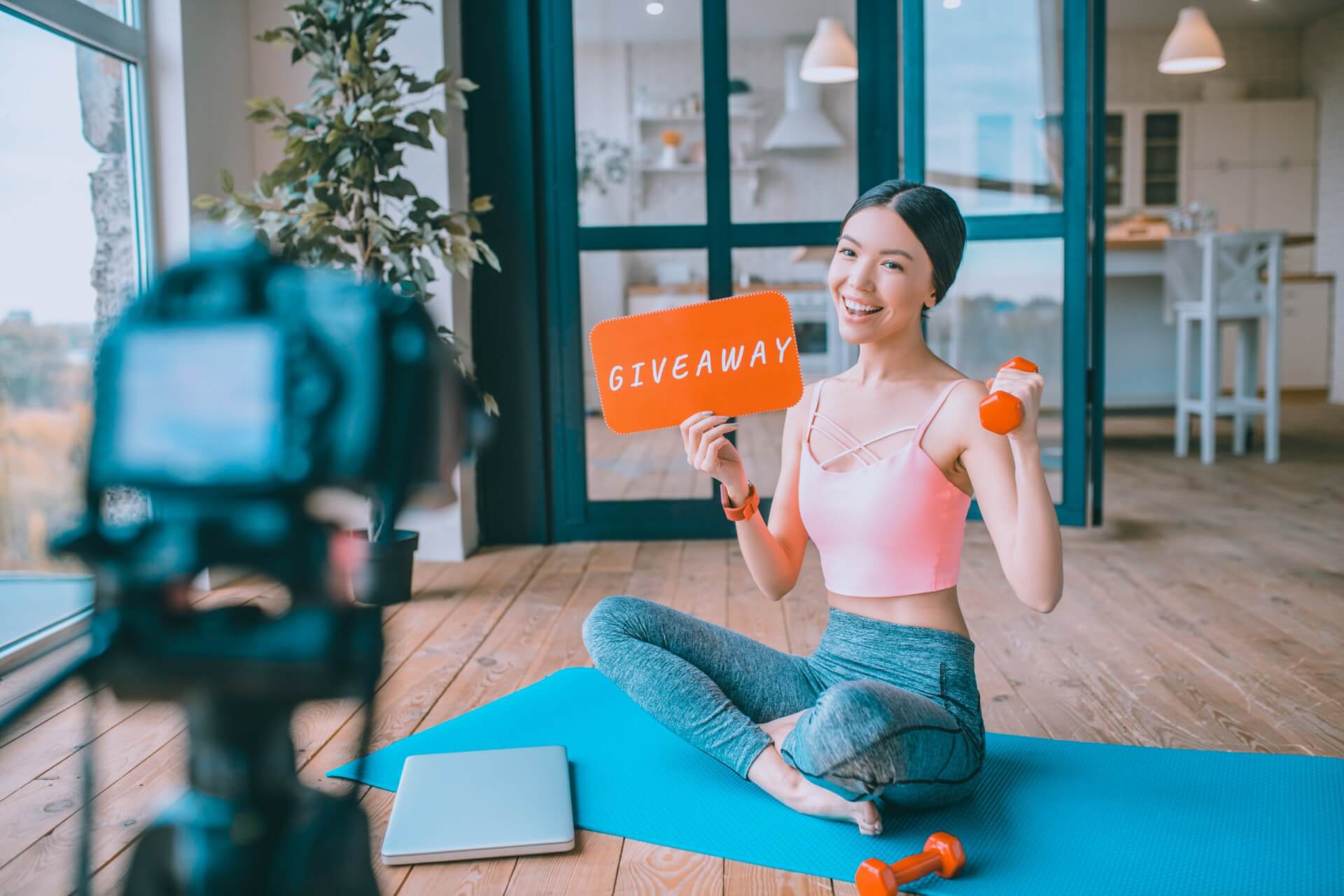 One more way to use Instagram to promote your Internet store is Instagram giveaways.
What is an Instagram giveaway, to begin with? Simply put, it is a type of promotion where you give away a prize to people subscribing to you, tagging their friends and liking your posts. This is done to increase your following and boost engagement with your audience. 
How to hold a successful Instagram giveaway? 
Point out what the giveaway is set to achieve 
Set a goal that you wish to achieve with the giveaway, remember that it is done not only to please your customers but also for you to track the campaign efficiency. For example, your goal can be to gain more followers, likes, or increase your traffic.
Choose an appropriate prize
The important thing is to choose a prize that will be valuable and desired by your followers. Look at the products that are being purchased the most from your store and pick something from there. Don't choose a product that's too cheap, otherwise, people won't want to participate in this giveaway.
Choose the rules of the giveaway 
Decide on what people will be required to do to enter the giveaway. Most of the time users are required to:
Follow the giveaway account
Repost the giveaway post
Tag friends
Don't be afraid to think of new ways to hold a giveaway, it is always good to think outside the box, and Instagram has the tools to do this.
Choose the duration of the giveaway 
Set the period of time during which the giveaway is held. Here are some things to keep in mind to get the most out of an Instagram giveaway:
Make sure to notify your audience before the giveaway starts
Send emails to your customers to inform them about the giveaway
Contact similar accounts in your niche and ask them to promote your giveaway.
Update your followers about the giveaway to keep them engaged
Once the giveaway has ended, you'll need to pick out a winner. Usually, it is done by placing all the names of the participants' into a randomizer. It is even better if you do it during a live stream, this way you can engage with your followers even more and they won't think that the contest was fixed.
After this, let the winner know that they won, ask for their contact information to send them the prize.
Don't forget to publish a post or stories about the winner of the contest and make sure to use the @mention feature. This way the winner will feel appreciated and the people will see that the contest was legitimate. Additionally, you may ask the winner to write a post or a review of their experience with your Internet store. 
Instagram shoutouts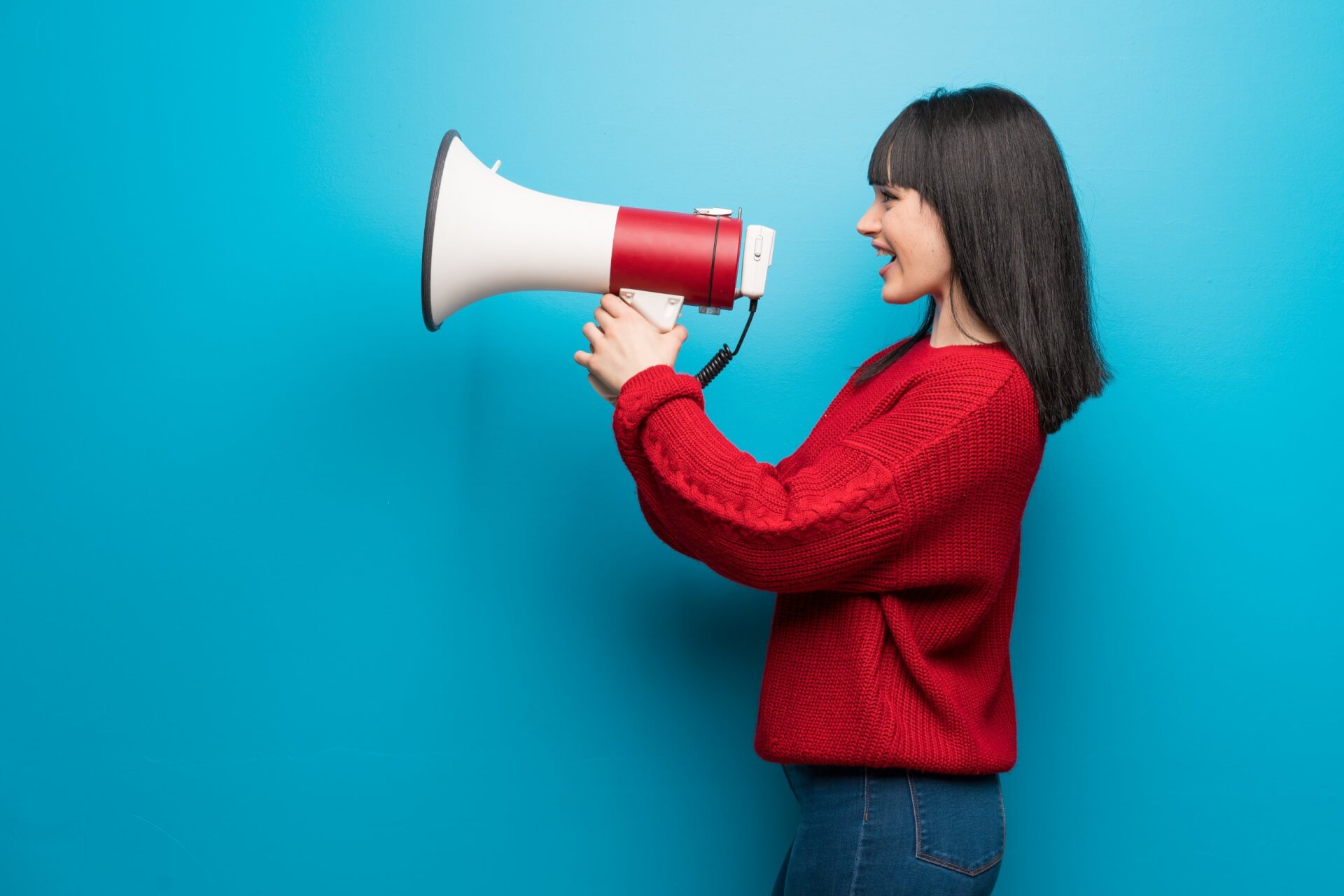 Take the time to find people who are related to your niche that have some kind of following and ask them to collaborate with you.
Many Instagram bloggers try to make money from collaborating with brands, but some can do it for free, especially if the product is of good quality. Take your time to research your niche and you'll surely find these people. In fact, this is one of the most effective ways to use Instagram to promote your Internet store.
Unique content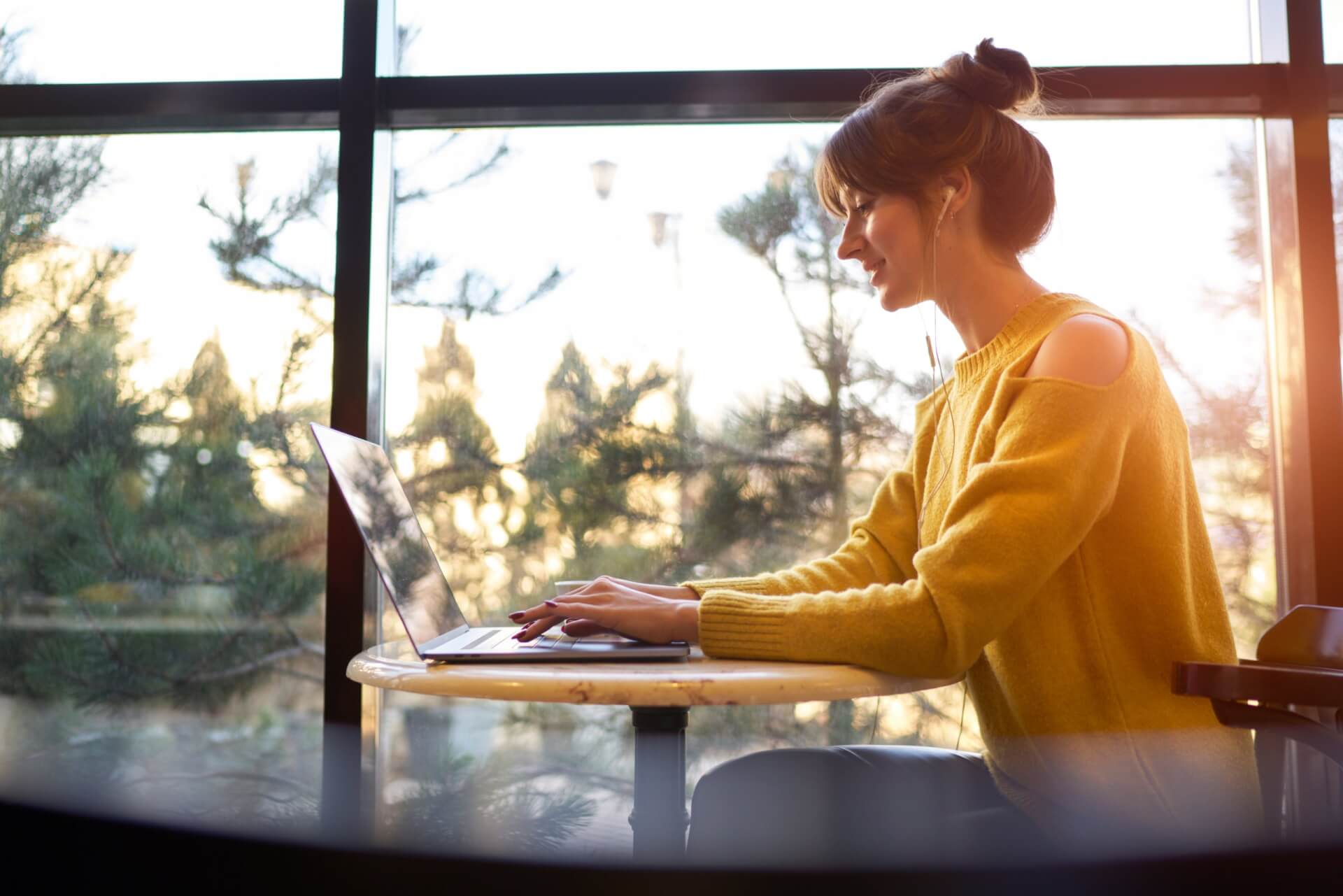 Even with Social Rabbit bringing attention to your social media platforms, you still should create unique content by yourself. We have gathered some of the best ideas to promote your Internet store on Instagram:
Answers to commonly asked questions 
For this, you need to pay attention to the questions that your customers frequently ask. Take note of the ones that pop up the most and answer them in a post.
Discounts and special offers
You can provide your customers with special offers and discounts on certain holidays. Don't do it too often, though, or you can spoil your customers. They can quickly get accustomed to this kind of relationship and start to demand more special offers.
Product reviews 
You can either write or record your own product reviews. First, let's start with the latter. This option isn't for everyone because not everybody feels comfortable in front of the camera.
If you want to try it, though, let's cover the basics. First, you need to prepare yourself and an area for recording – this is what you need to do:
Choose a product from your shop
Choose a device to record the video on
Find a quiet place
Keep your background clean
Fix your lighting
Even the best speakers can unintentionally move away from the topic, so make sure you deliver the best possible review. To make your presentation more attractive, you need to create a script and follow it. Here is an idea of a basic script:
Keep it short (2-3 min.)
Explain your thoughts (explain why you like or don't like the product)
Share the user experience
Don't lie
Include a call to action
If you wish to write about a product, just take a picture of a product on the website, write a review and post it on Instagram. It's as simple as that.
Storytelling
Don't be afraid to tell a funny or emotional story that is connected with a particular product. This will show your audience that you are a regular human being just like them and help you establish a customer-friendly relationship. 
We hope these tips will be useful to you as creating and running an Internet store is not an easy task. You will experience a lot of ups and downs and that is why we are here to assist you in this journey.
A successful promotional Instagram campaign will be beneficial to your Internet store's success, and automated tools such as Social Rabbit can help you keep your audience's attention and increase your brand and product recognition.