Tips To Improve Instagram Post Engagement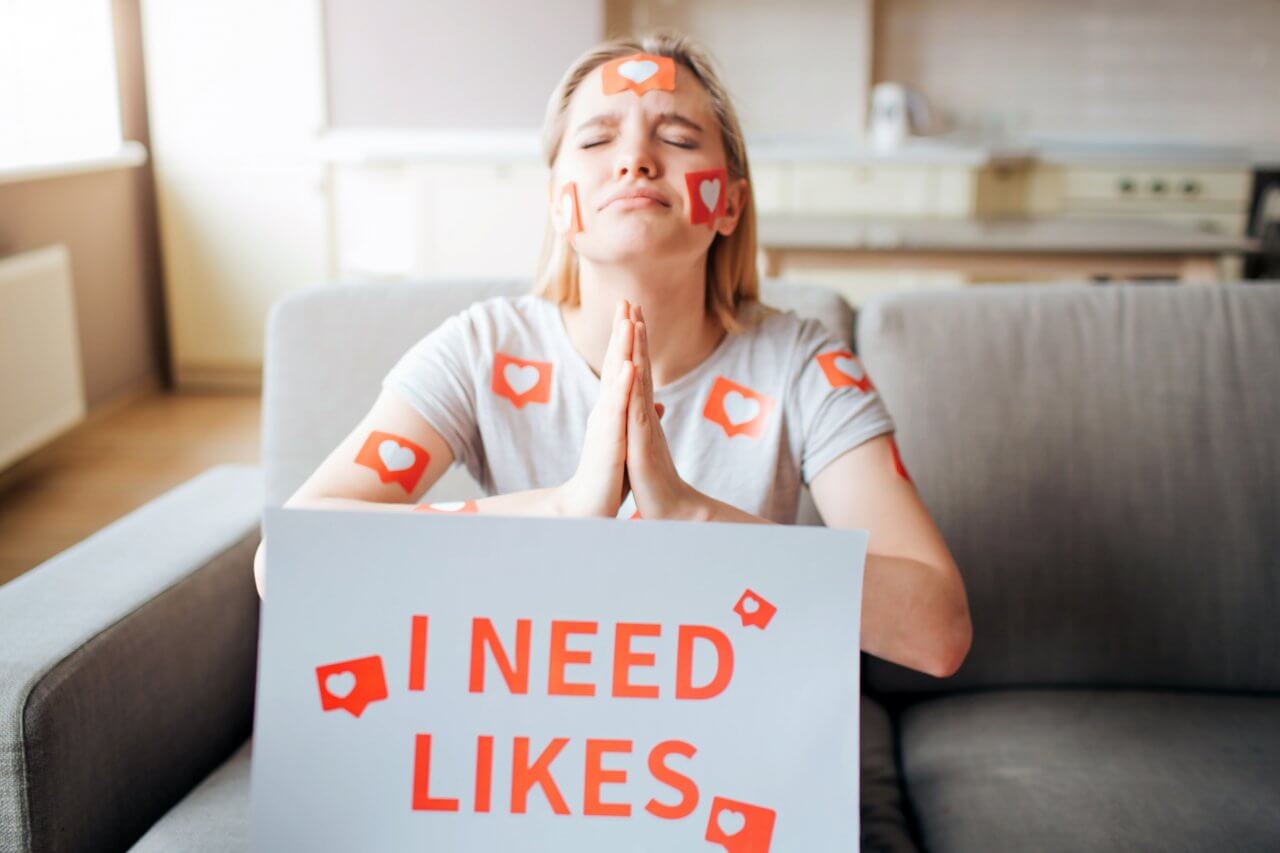 What type of content will captivate your audience and stimulate the followers' interest in purchasing from you? How can you effectively improve your Instagram posts engagement? Based on our first-hand experience, we are ready to share a couple of efficient tips with you.
Compared to other social media platforms, Instagram has millions of active users who are incredibly engaged in various types of content.
In this environment, businesses have an opportunity to advertise their products and services to a specific audience base. What's more, you can target this particular audience without paying much money for advertising, contrary to Facebook or Google Ads. This makes Instagram a great tool for increasing engagement and boosting your sales.
So, whether you want to improve your current marketing strategy or start anew, we are sure you'll find the tips that we have prepared for you informative and enlightening.
Create a content plan for future posts
Trust us when we tell you that a content plan will make your life much easier as it will help you save lots of time in the future. So, creating one is the first step of your winning Instagram strategy.
Any piece of software should work: you can use, for example, Microsoft Excel/Word, Google Sheets/Docs, Notebook, etc. It really doesn't matter which one you use as long as it's convenient for you.
What makes a content plan? Usually, it contains a list of topics for everyday posting. And depending on how far ahead you are ready to plan, you can create a content plan for a week, or even for a month.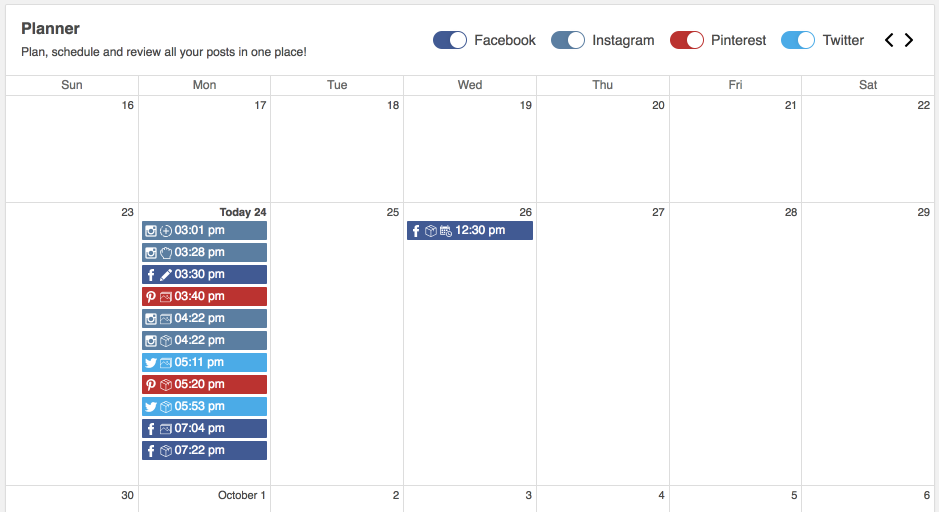 Keep in mind how many posts you publish each day. When you've only just created an account, and don't have a lot of followers, it's okay to post multiple times a day (6-7 posts) to attract as many people as possible. However, once your account becomes popular enough and you have a sufficient number of followers, you can limit the daily amount of posts to just 2-3.
Analyze the audience's engagement
The second step is one of the most essential aspects of Instagram posting – knowing your target audience. Analyzing their needs and researching their habits, you can make your posts even more effective.
For example, knowing the peak activity time of the audience can be crucial for you. Typically, lunchtime is when Instagram posts have higher engagement as people have a couple of minutes to check their Instagram feeds. Your goal is to provide people with interesting and entertaining content, which will hopefully result in them placing orders for your goods.
You can achieve this by comparing your audience's timezone to your own and choosing what is the best time to post. This feature can be found on SproutSocial.com or other websites.
Also, social media platforms provide their users with free stats on their account. You might start from studying this info.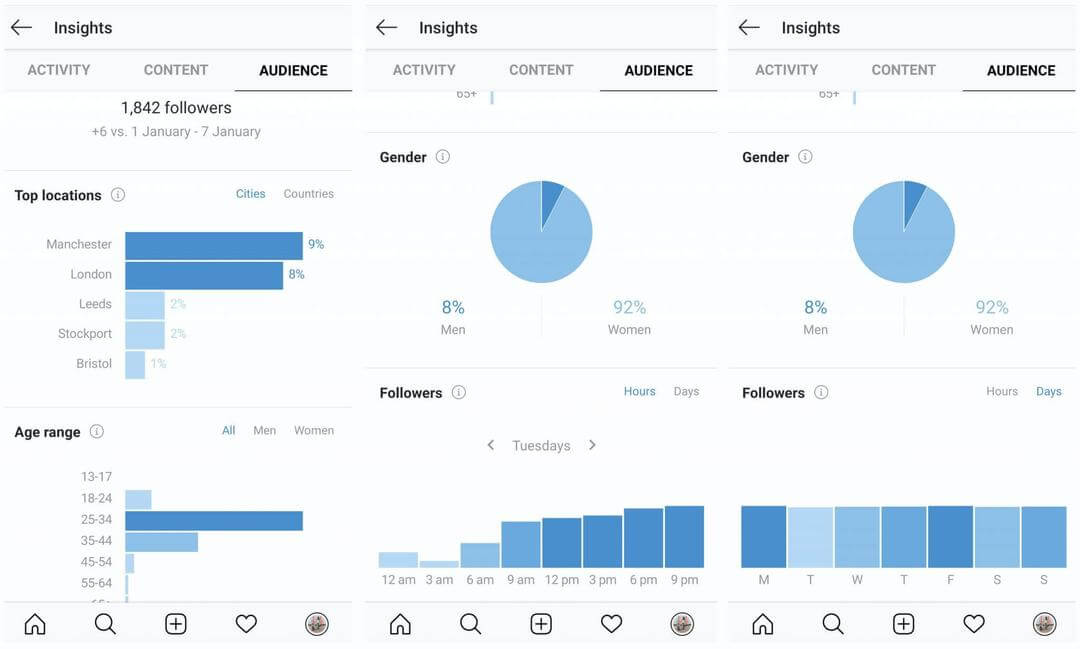 Select the best time to post
When you've done your research, you might see that your working time is different from the time of your audience's peak activity. Though, there are multiple tools you can use to create scheduled posts, such as SocialPilot.co, Buffer.com, Later.com, and of course our very own Social Rabbit.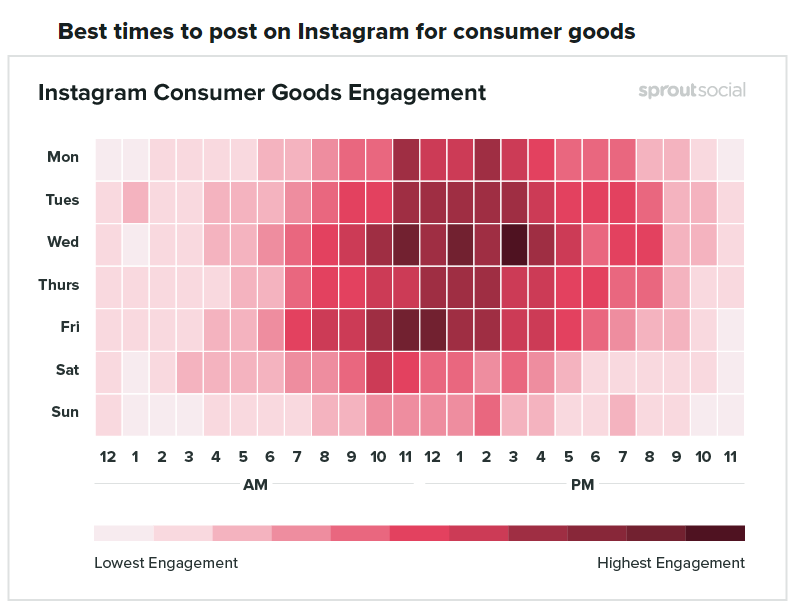 Design your own Instagram business posts
The visual aspect of your Instagram account is very important – it creates the right impression for your potential customers. So, you need to think of this aspect carefully. Here are the features to pay special attention to.
Your store should have two or three main colors. The same is true for your Instagram account: try to use those same colors to style your page as this will make it distinguishable and more attractive.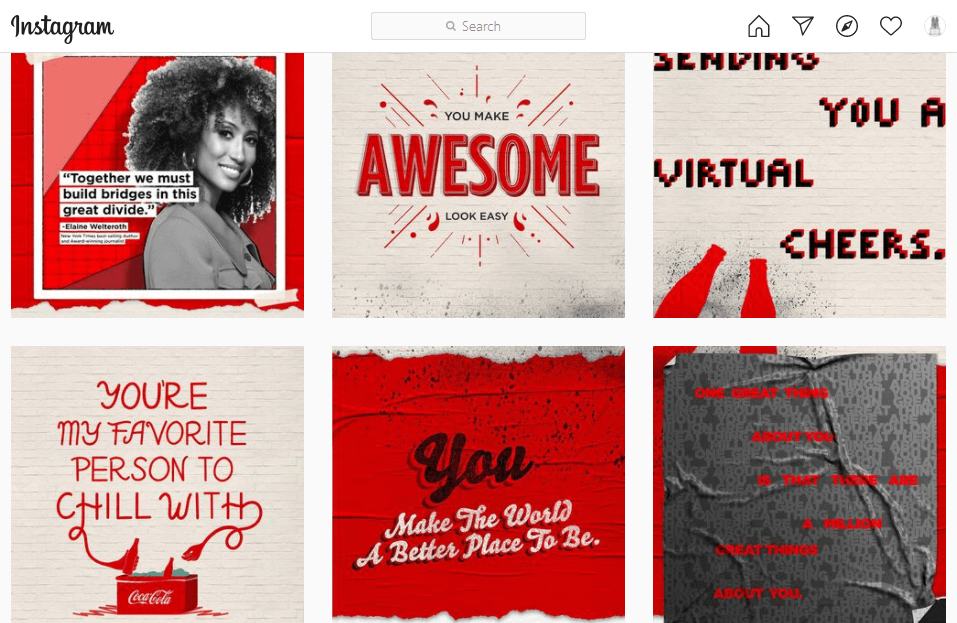 Next, pick an image editor you'll be using to create posts. Photoshop, Figma, or Befunky should get the task done. It really doesn't matter which one you choose as long as you're comfortable with it. Then, go onto making templates for your account. Remember to diversify them, but keep them stylistically similar.
Down below, we'll happily share a selection of post templates that are created in the same style, yet are different and keep the followers focused on the brand feed.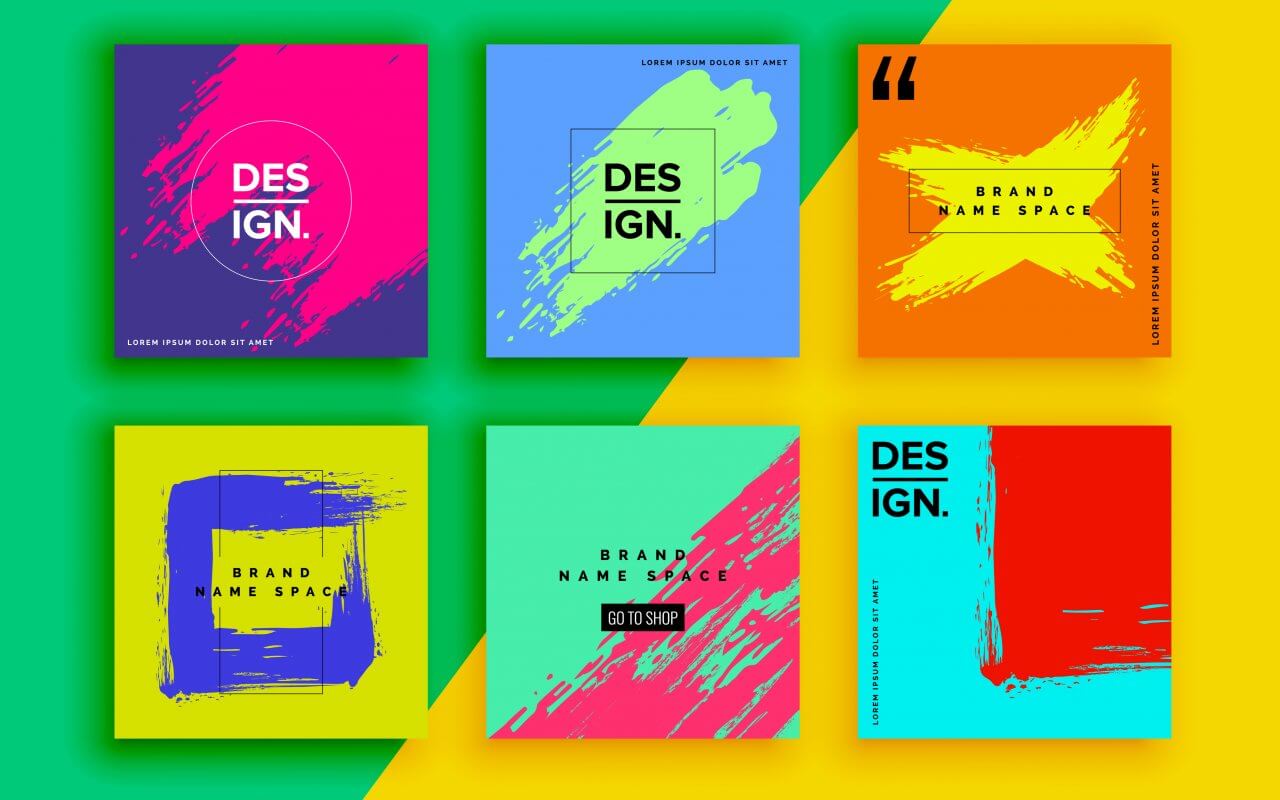 These are templates of Instagram posts that are most suitable for infographics. There is space for a text and enough space for an illustration.
Let's look at a few more.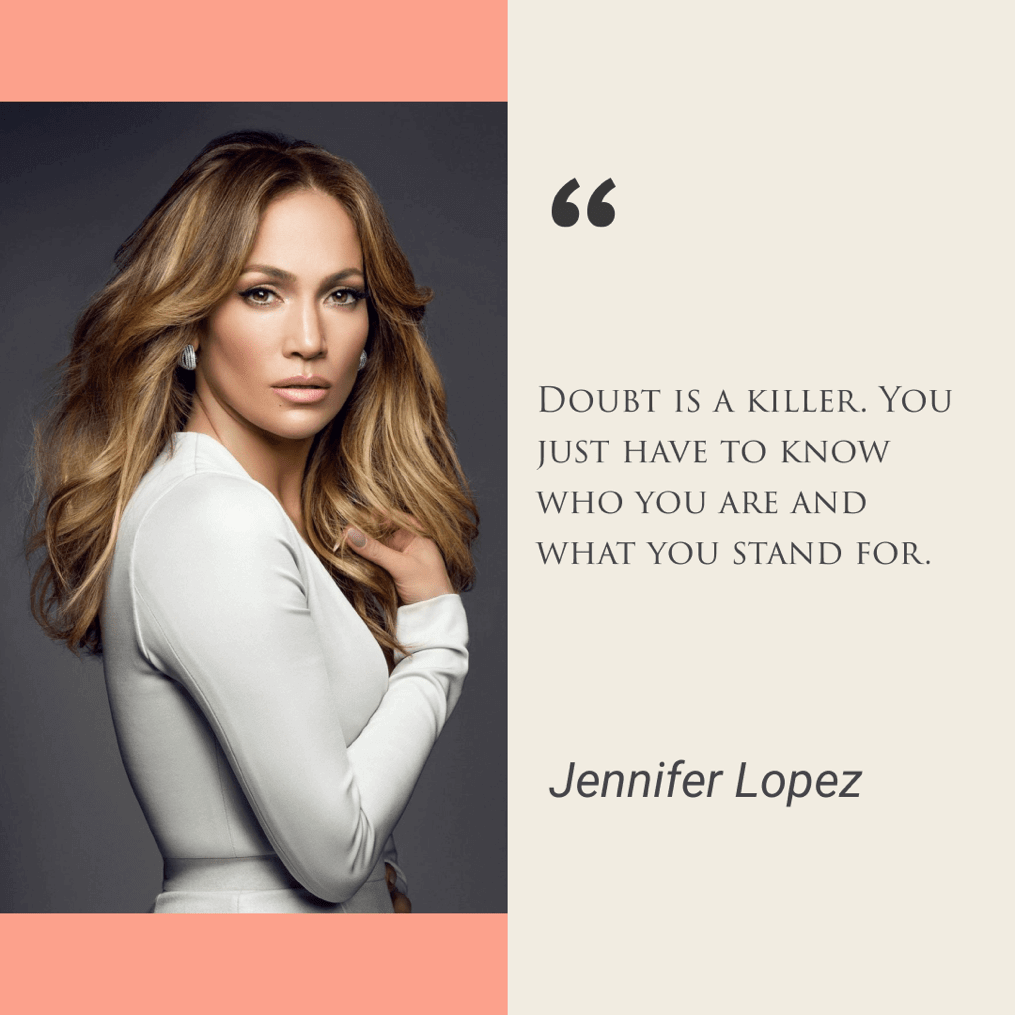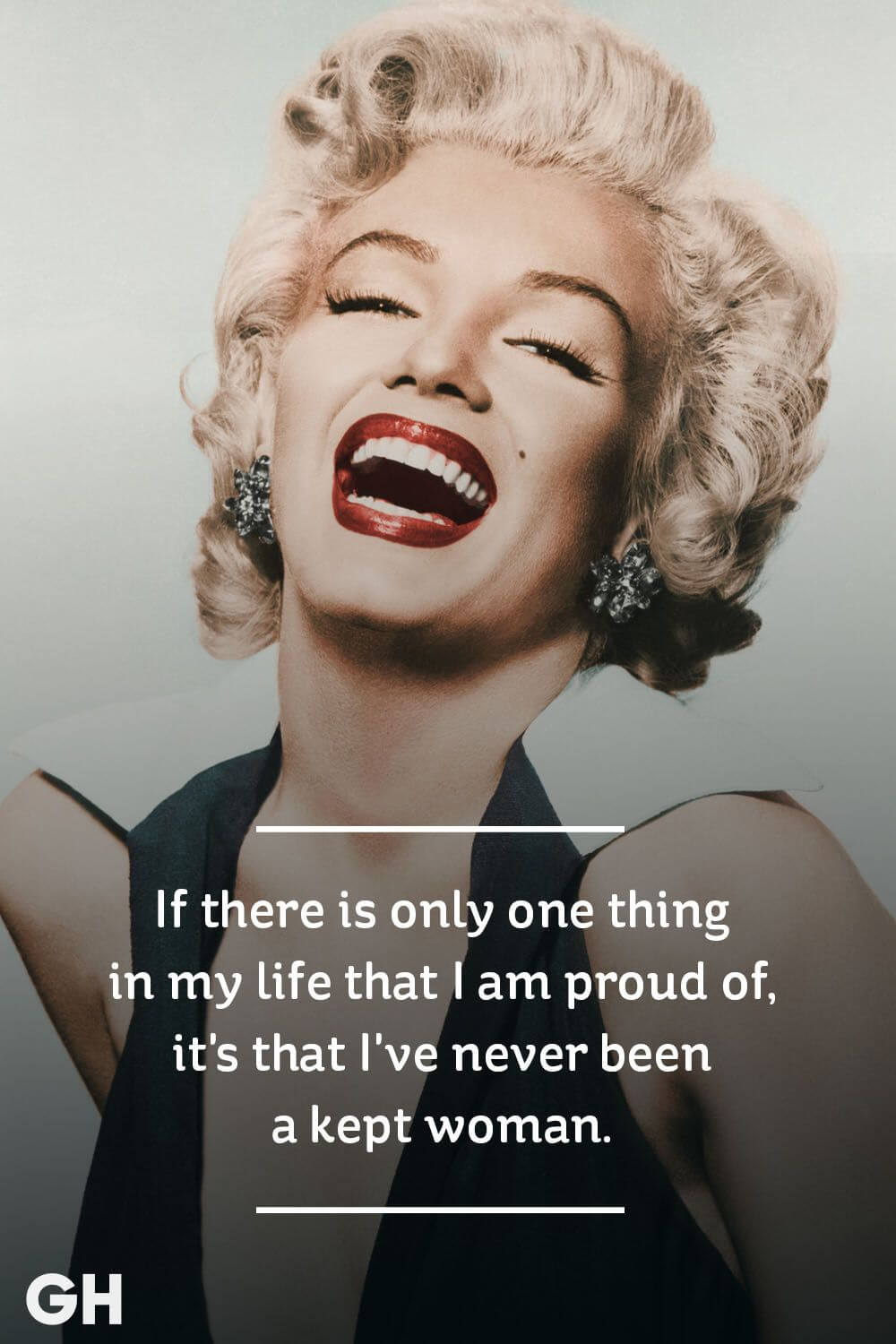 These types of templates work well with posts that have some specific quotes. From what you can see, stylistically they are similar. This is great if you want your Instagram account to have a memorable and unique visual appearance.
What else can you use?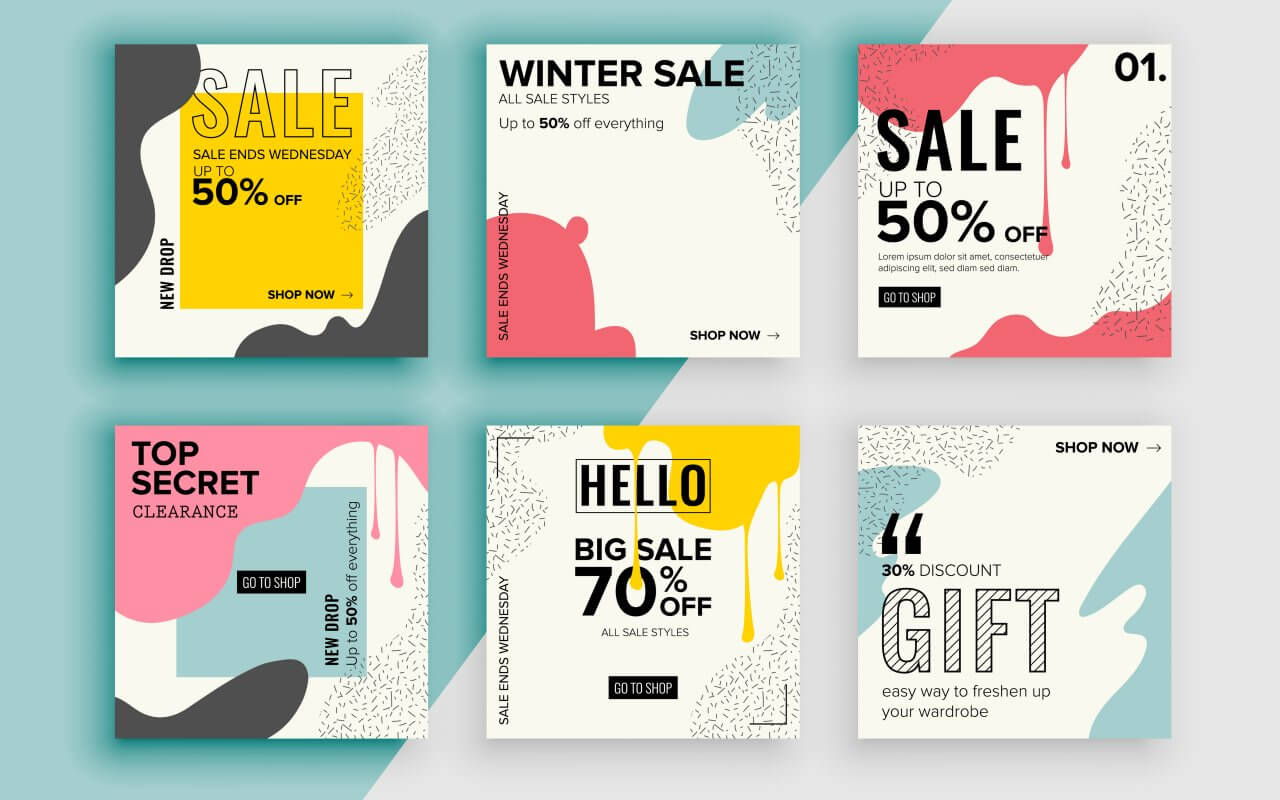 These templates are made so that you can showcase your products, and if you want, put a small bit of text next to them. This can work well during various occasions, like season sales or new product launches. It allows the viewer to learn everything about the product without even having to look at the product description.
Are there any more template examples? Let's see!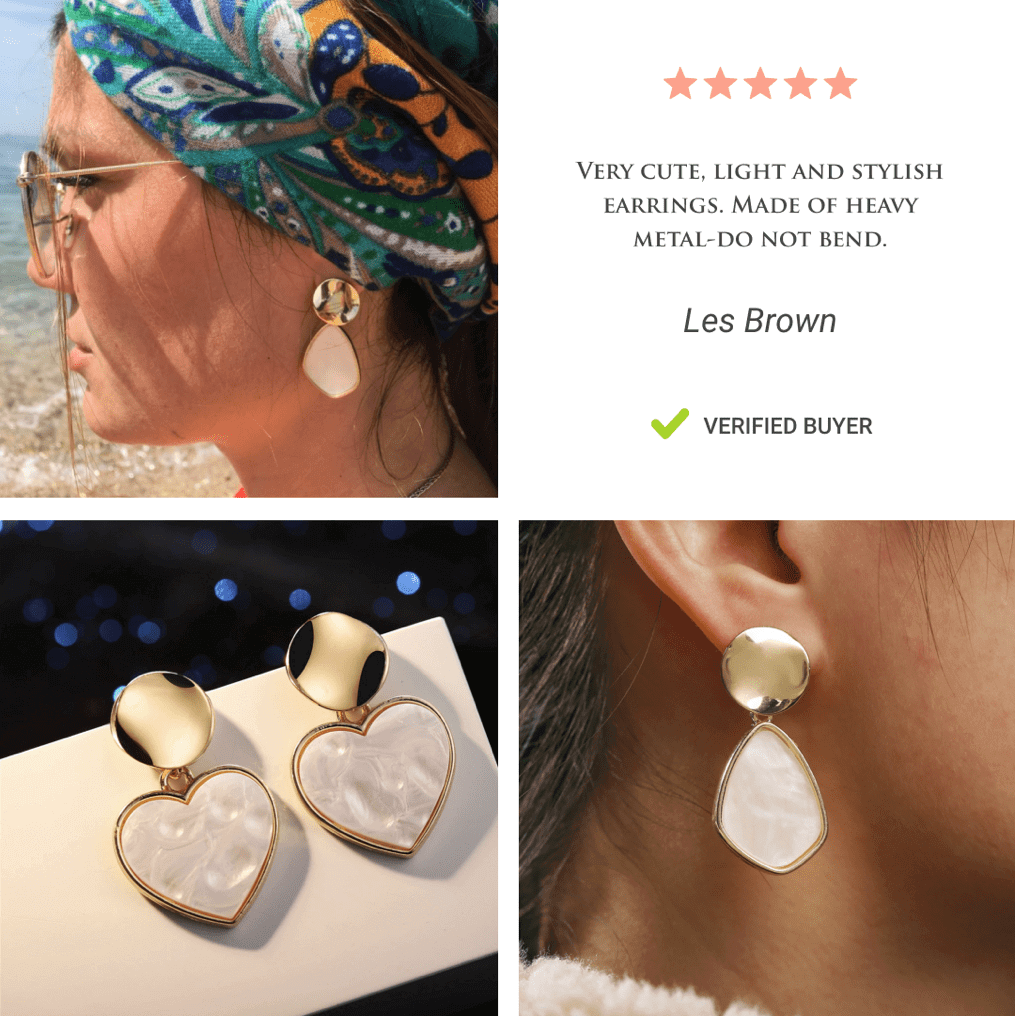 These go well with buyers' reviews if you're planning to use them in your feed. Here you can combine the text with the product images.
Remember, these pictures are just a couple of examples. You are not limited to using just them for your Instagram feed. These images simply showcase how you can integrate pictures with a similar design and similar style for various content.
If you want to improve the visual aspect of your account, create additional templates for Instagram stories. Stories have proven to be one of the most effective instruments for any business. Through them, you can communicate with your followers and notify them about new products, sales, giveaways, etc.
Here are a couple of template examples for stories.
You can see that they are made in a similar style in terms of colors and various visual elements. Furthermore, in terms of design, they are also similar to the templates we've shown you before.
Make the right caption and hashtags
Certainly, the visual aspect of Instagram is what catches the eye, however, you shouldn't forget about the textual information as well. Here's what you can do:
Captions is what gives the main piece of information in a post. However, remember to keep them short, simple and to the point. Additionally, include a call to action to engage your followers even more!
Here are the examples: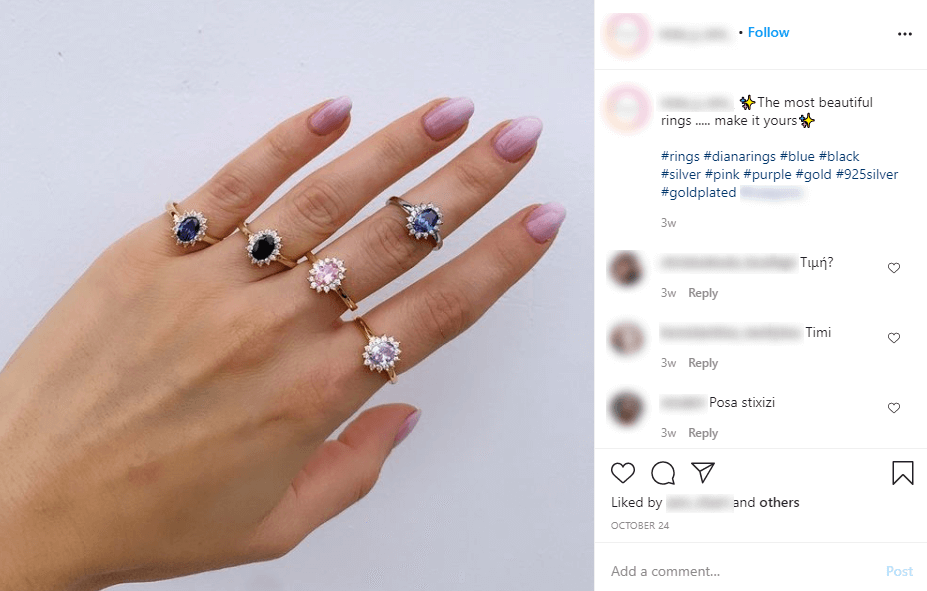 The text in the captions is kept short, yet straightforward – they prompt an emotional response from the readers and motivate them for a particular action.
Create your own hashtag: for example, you can use the name of your store. This will noticeably simplify the search for your account. Also, use hashtags that are related to the topic of your post or to your account in general. With this approach, you can find and connect with people with similar interests.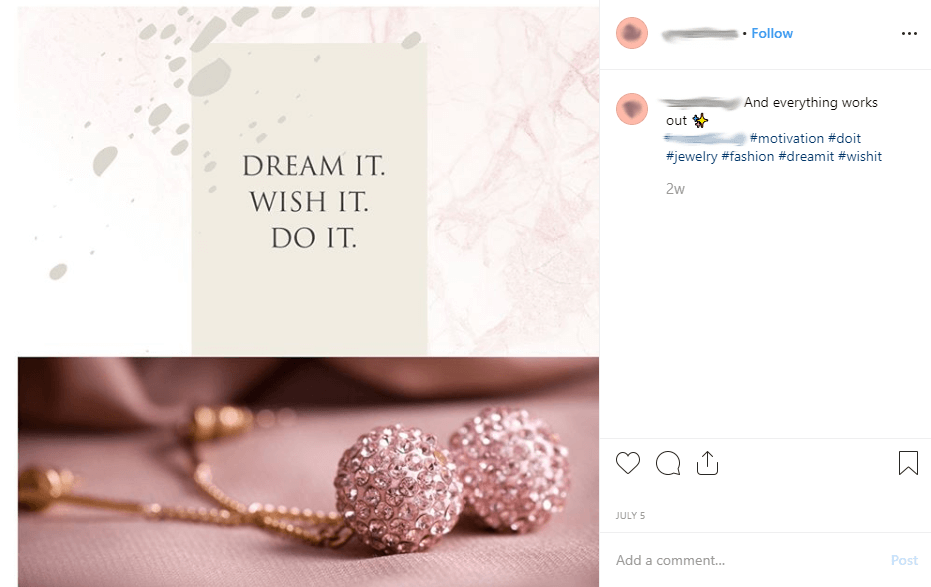 Nonetheless, using too many hashtags will make your posts look spammy, which will only annoy your followers. So, keep your hashtag number to a minimum – 5 or 6 hashtags should be enough.
Connect with your followers
For any business that's using Instagram for marketing, establishing a connection with the followers is key.
To create a connection, all you need to do is write appealing post captions, ask the followers' opinion about the topic of the post, and reply to their comments (answer their questions and "like" the comments). And don't forget to check your direct messages and reply to them timely. Following these steps, you will have the opportunity to establish a customer-friendly relationship with your followers, make your page look more credible and trustworthy.
How to improve post engagement for business growth: summing up
Following through with the mentioned above tips, you are bound to run your Instagram account like a professional.
Here's a checklist of things that will allow you to be even more effective on this social media platform:
Know what you are going to post everyday
When you have a steady daily or even monthly plan, in the future you don't need to spend time on thinking about a proper topic for a post. Instead, you can use that time to further improve your post ideas.
Understand what your potential buyers want, need and like
You need to know these things to better interact with your potential customers and make your promotions as effective as possible.
Create posts at the best time
When you're targeting a foreign audience market, you need to stick to their local time. This includes posting posts, news and updates. You're in luck though: with the Social Rabbit plugin, this can be easily accomplished.
Make your Instagram account unique and distinguishable
You need to ensure a memorable design for your Instagram profile, so that when people visit your website, they'd want to come back and make future purchases.
Make sure your captions are of the right length and capture the attention of the readers
When you write captions, make them short, get straight to the point, and encourage the reader to take an action. Furthermore, use related and appropriate hashtags.
Establish a connection with your audience
Establishing a customer-friendly relationship is essential. Remember to answer their questions, reply to their comments and timely respond to their direct messages.
Following these tips, you can create an online store that cares about its customers and aims to help them in any way possible. As a result, people will most likely choose your store over your competitors.
If you need help in creation of engagement posts for your social media account, look no further. Our marketing team will be happy to assist you!