My Facebook Page Got Banned: 8 Reasons Why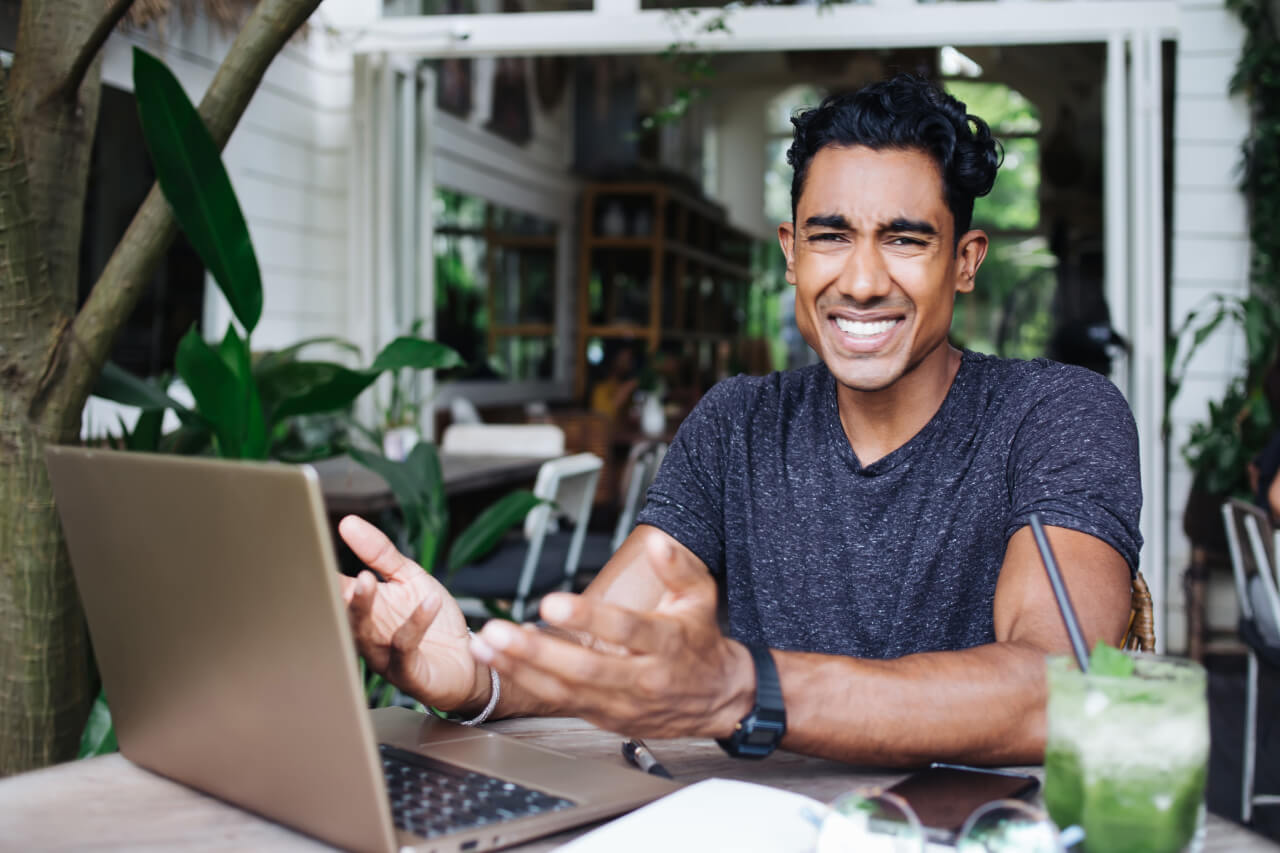 One of the most effective ways to promote your business is social media marketing. You can have numerous accounts on various social networks. But there is a real must-have: Facebook business page.
However, despite its popularity among online entrepreneurs, Facebook is quite a challenging place to promote your business sometimes. This social network is famous not only for its effectiveness but also for being extremely suspicious and banning a number of accounts without any apparent reasons.
In this article, we will try to shed some light on this problem and tell you about possible reasons why your account can get banned from Facebook, how you can avoid it, and what you can do if this happened anyhow.
What is a Facebook ban?
Let's start with the basics. What is a Facebook ban exactly? There are various types of bans but, in general, this is temporary or permanent limits on the actions from your private or business page on Facebook. For example, you can't share a post, or your page is invisible for other users.
Such bans can bring a lot of problems for your business promotion. In the worst case, you won't be able to lift restrictions and limits. Your page will be unavailable forever.
What happens when you get banned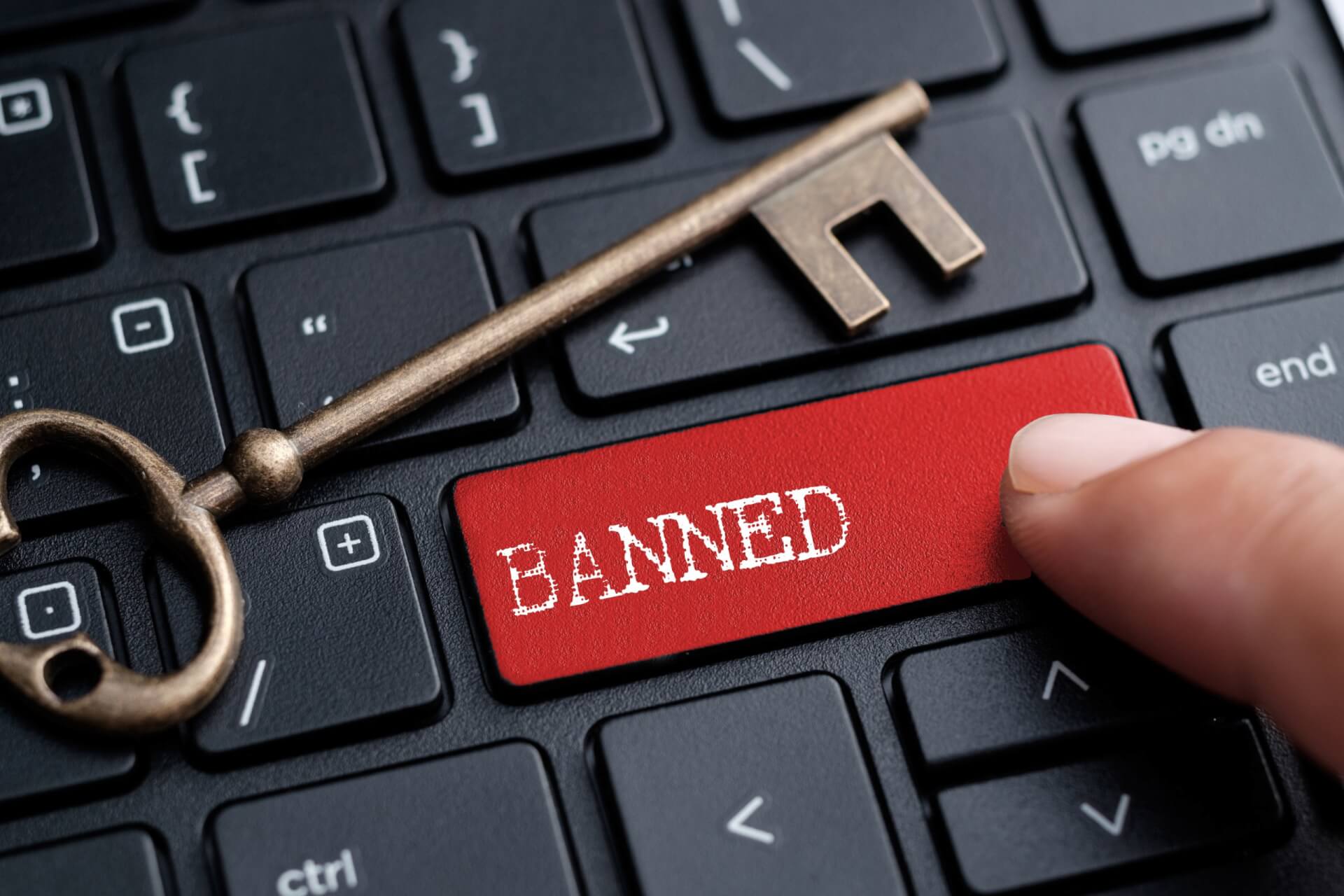 Yes, Facebook and Instagram advertising matters when you start your business promotion. And what is great, Facebook provides you with really amazing tools to run ads in the most convenient and simplest way. 
But frequent bans can be not just annoying, in some cases, they can even ruin a business and kill the whole promotional campaign!
Once, our own official Social Rabbit page got banned right before one of our big sales, and nobody including our followers couldn't see our page, as well as posts, and ads!
Of course, it impacted the results of our sale a lot. After several days we could lift restrictions, fortunately. But this is only one example from thousands of cases! We could get over this situation, but sometimes Facebook can disable pages and accounts permanently.
Along with access to your Facebook account, you can also lose access to Facebook Ads Manager, and it sounds even worse. Can you imagine that one day you lose all the followers and campaigns you have? This is dreadful!
Often people say that they got banned from Facebook without any reason. Although Facebook provides its users with Terms and Policies with the explanations of why their accounts might be banned, there are many cases when it's hard to understand which rule you violated.
Facebook's AI is in charge of watching users follow all the rules. And the problem is that sometimes this system can make a mistake. It happens because of the fact that its algorithm is very formal and if there is a slight straying from the rules, it can reckon your account as suspicious and put some restrictions on it.
Time frames of a Facebook ban
When you get banned from Facebook, the main matter of concern is how long it takes to remove these limits. But it really depends on the situation: what rule you violated and how often you did it. Usually, when your account faces restrictions, you see a notification with some details including the period of banning.
For repeat offenses, you can be banned for up to 30 days. But as we already mentioned, in the worst case, your Facebook page can be blocked permanently, without any possibility to get access to it at all.
So the best strategy for any online business owner is to avoid banning at all costs. That's why we've created this list of most common but not obvious reasons why your account's activity can get limited.
Facebook personal pages' ban: top 3 reasons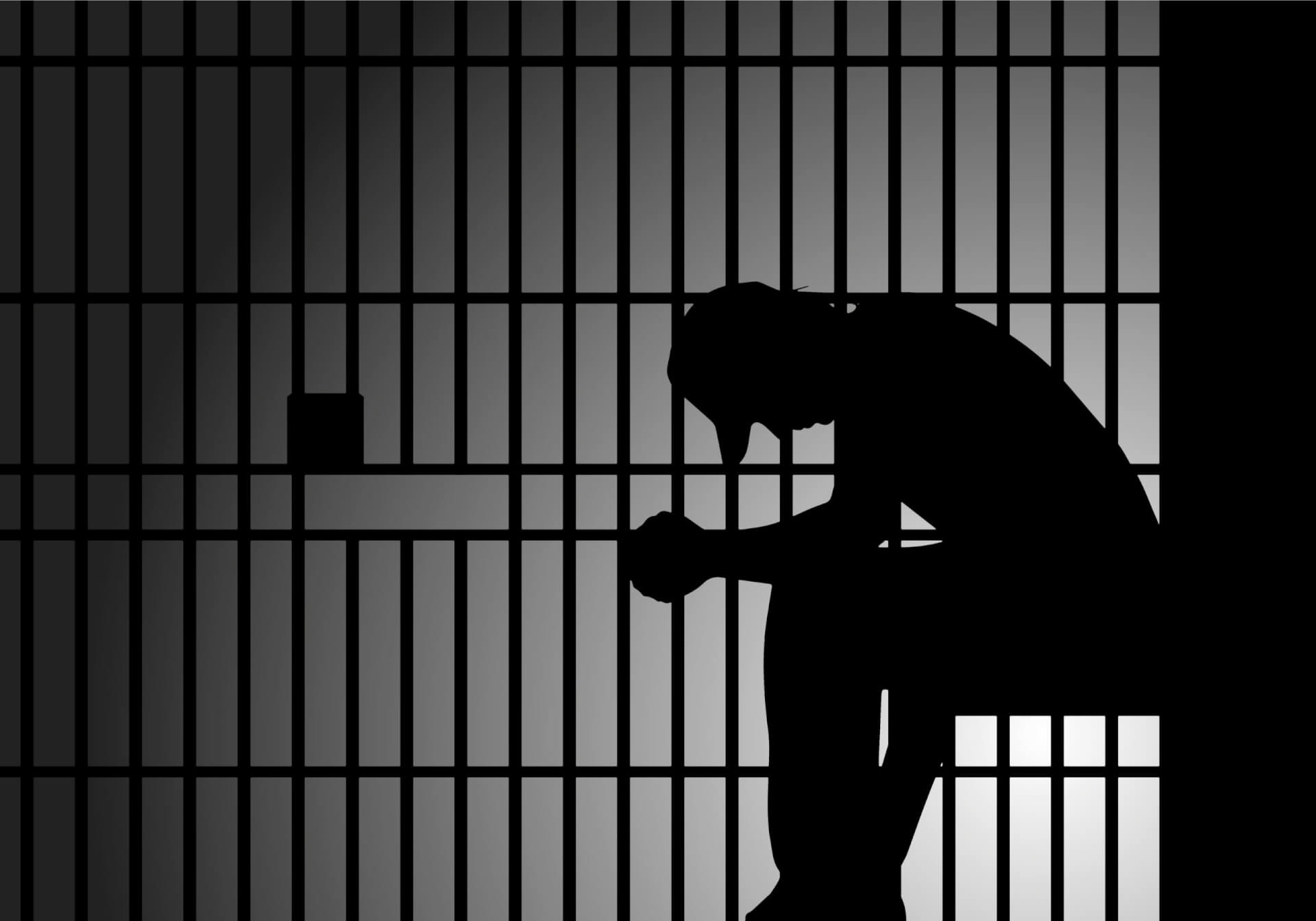 Even if you need Facebook only for business, you must have a private account to manage the business page and advertising account. And if your private account gets banned from Facebook, that means you can't manage your brand page. 
Of course, there are causes you might have already heard about: hate speech, trolling, bullying, spam, disrespect, and so on. But we found out 3 more reasons why Facebook's AI can block your private account.
Interacting with suspicious groups and people
Yes, to get banned from Facebook, it is enough just to add a suspicious person to your friend list. Of course, having one or two people whose behavior can be dubious for Facebook's AI is ok. But when this number grows, your account is at risk of blocking.
Obviously, all you need to do is to treat your personal account attentively and don't join some shady groups. That's a simple way to protect yourself and your business.
Being too active (or too calm)
We all know that there are spammers and bots on Facebook. To protect regular users, Facebook's AI monitors how many actions (posts, likes, comments) you take, and if this number is unusually big, you can be banned.
On the other hand, if you don't do anything at all, Facebook's algorithm might think your account is fake. The golden mean is the best tactic here.
Using Facebook only for business
One more possible reason why your personal account can be banned is your use of Facebook only for business purposes. For Facebook's AI, this behavior also seems suspicious. If you don't use your personal account, you might be one of those people who create spam ads over the platform.
But the bitter truth is that even careful people can be blocked on Facebook. It can happen by mistake or it can have a reason – this doesn't really matter when you suddenly figure out you don't have access to your brand's page and ads account any longer.
That's why this is always a wise idea not to be the only one admin of your Facebook page. This way you can continue managing and running your business activities while your own account is banned.
Facebook business pages' ban: top 5 reasons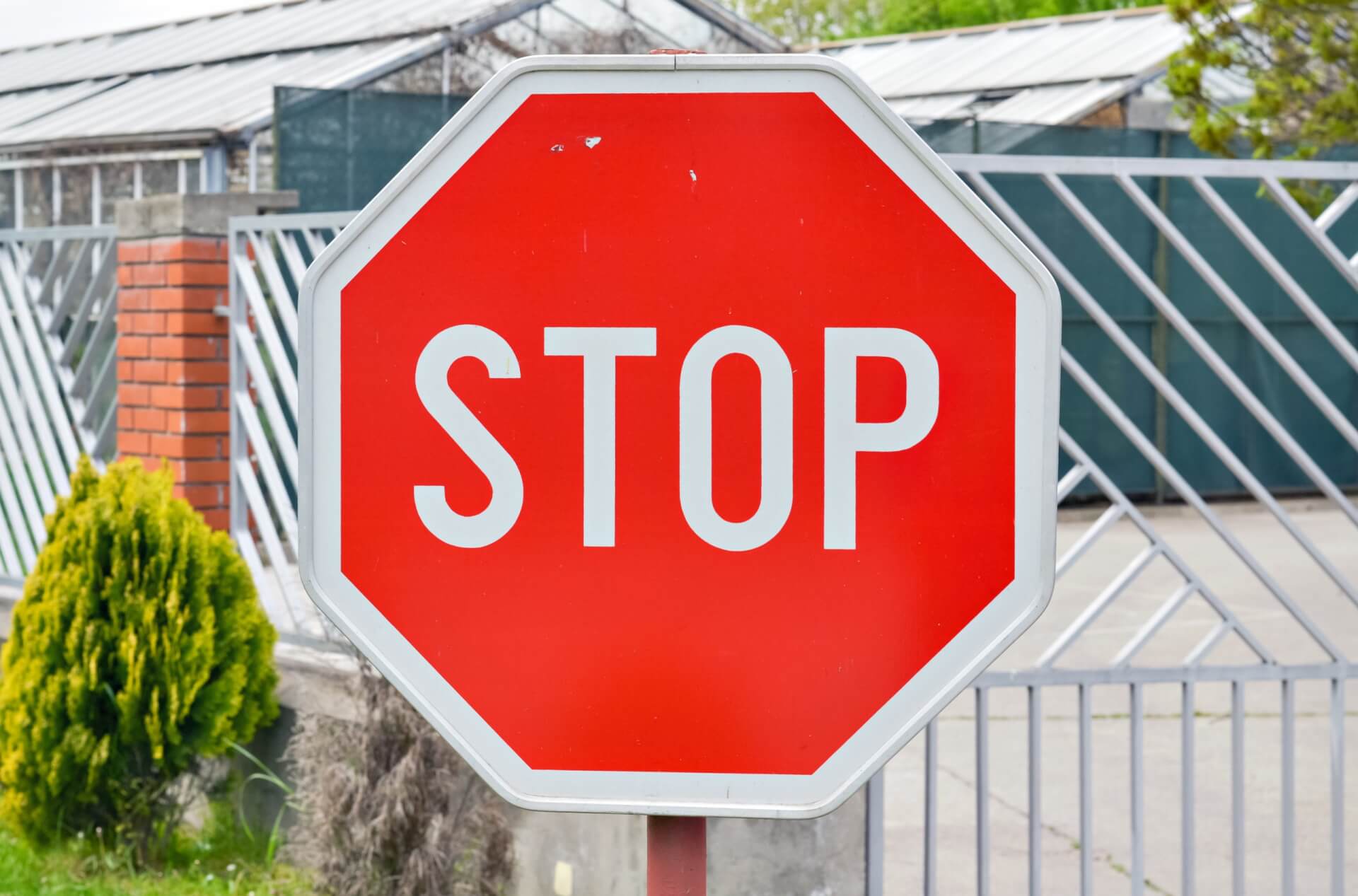 Nowadays, almost each online and offline business has a business page on Facebook. After all, this social network is visited by 2.6 billion people every month hence Facebook provides magnificent possibilities for marketing. But Facebook's AI can block business pages as well as personal accounts. It will be useful to know why it might happen. 
You delete comments
Facebook provides options to manage comments that other users left on your page: you can either hide or delete them. Many online entrepreneurs don't have enough skills to handle negativity and criticism and prefer removing such comments.
Actually, this is not the best way to solve the problem for a variety of reasons.
First, you ignore your customers' opinions. When people share their negative experiences, you should try to solve their problems to increase their loyalty and improve your customer service. You can read this article to learn more about dealing with online criticism.
Second, if hiding the comments doesn't seem suspicious for Facebook, deleting them can cause some limitations. When you delete comments, you show the system that you try to hide the truth from your followers.
You ignore customers' complaints
The second reason ties with the first one. You can't hide comments you don't like without consequences forever. If the number of dissatisfied customers grows, they will leave more and more comments or can report your page as a fraud.
If you don't know how to communicate with angry customers, you should devote your time and study it for your business prosperity.
You made a suspicious user the admin of your Facebook business page
Do you remember that adding suspicious people to your friend list can make your personal account banned? Here is something close to it.
Making someone who violated Facebook policies the admin of your page can negatively affect your page statistic or even lead to banning.
You use misleading product information for your ads
Nobody likes being transferred to a store page with a random product after clicking on an ad for an interesting item. And Facebook's AI doesn't like it, too. If the information or picture you attached to your ad doesn't match the actual product, you can get a ban.
Don't lie about your products, their price, color, size, or model in your ads (or anywhere else). This rule will help you not only avoid banning from Facebook but also build a good relationship with your customers.
You use bots to promote your account
Let's face the fact that social media hates spammers and bots.
Usually, people use bots when they want to get more followers and likes but can't do it with their own power.
It can be a lack of skill and experience or simple laziness but the result of bots usage is banning. Sooner or later, Facebook will understand what is going on on your business page. And the punishment can be really harsh.
If you can't find time for creating quality content for your business page by yourself, try our Social Rabbit tool. You might ask what is the difference between Social Rabbit and some common bot.
Well, Social Rabbit is a social media management tool you set up on your own. The Rabbit uses your settings, texts, images to generate quality and human-like content for your business page.
Of course, you still should think about the frequency of posting, the quality of your images and texts but with Social Rabbit you can free up to 40 working hours per week and have powerful SMM activities running without your constant monitoring.
What you should do if you get banned from Facebook
Facebook personal account ban
To understand that your account was banned, all you need to do is just try to log in. Facebook will inform you about blocking with notification, plus, you won't be able to access your account at all.
Usually, in this notification, Facebook also sends you a step-by-step instruction on what you should do to get your account back.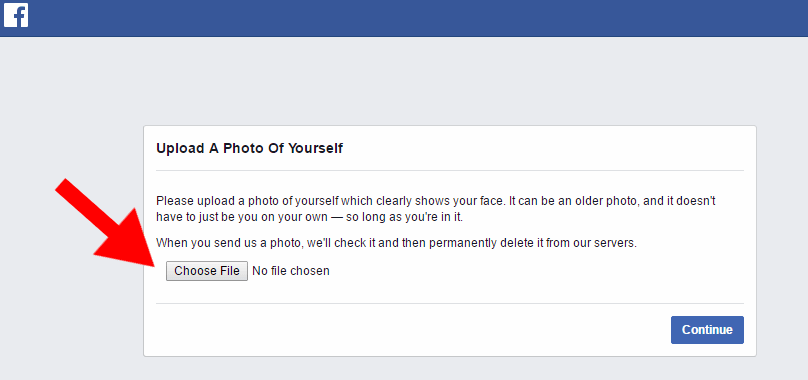 You need to send them the photo of your personal ID (or passport) to confirm that you are you, and this account isn't fake or hasn't been stolen.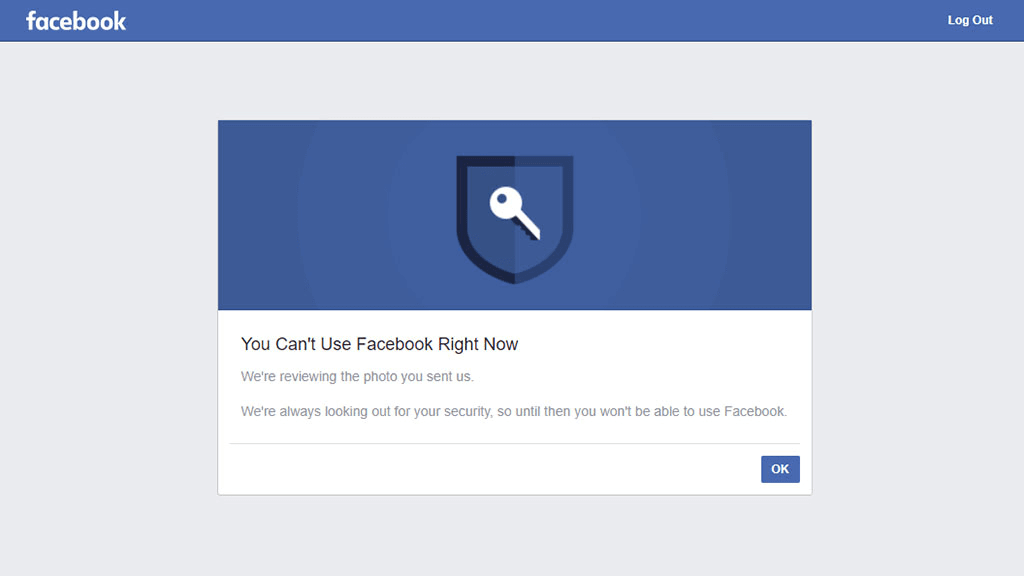 That's all. Now you just need to wait for the email from the Facebook team.
It takes Facebook several days to check the information about you. Sometimes, you can be asked for more proofs, sometimes you get your account back from the first touch. Anyway, we are sure that these several days will be a bit anxious for you. Try to keep calm and do your everyday duties.
What to do if Facebook refuses to remove restrictions?
According to Facebook Terms, the platform reserves the right to disable accounts permanently if they don't get enough proof or a user made something really offensive. If this happens with you, here is what you will see trying to log in: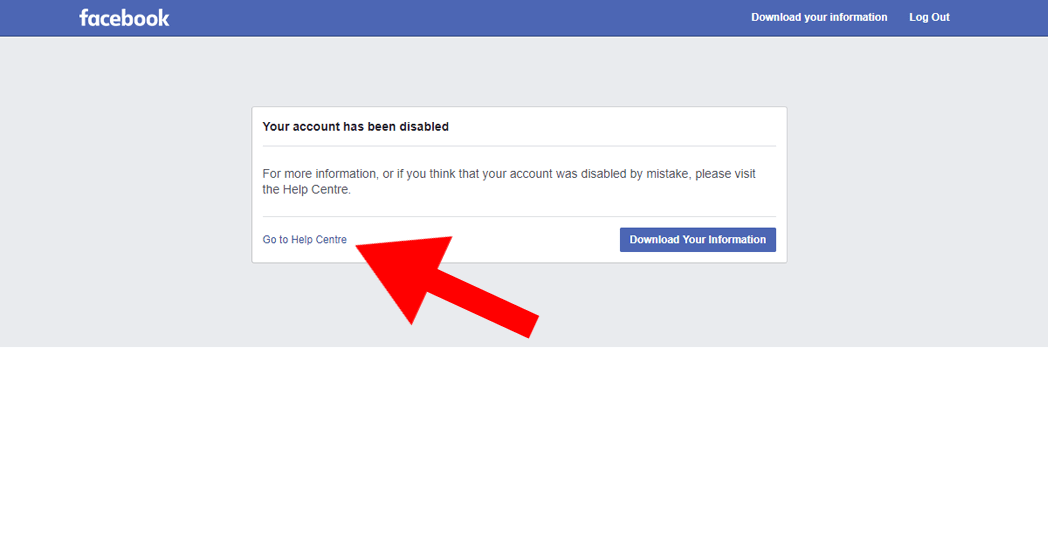 To get access to your account this time, you can appeal the ban in the Help Center.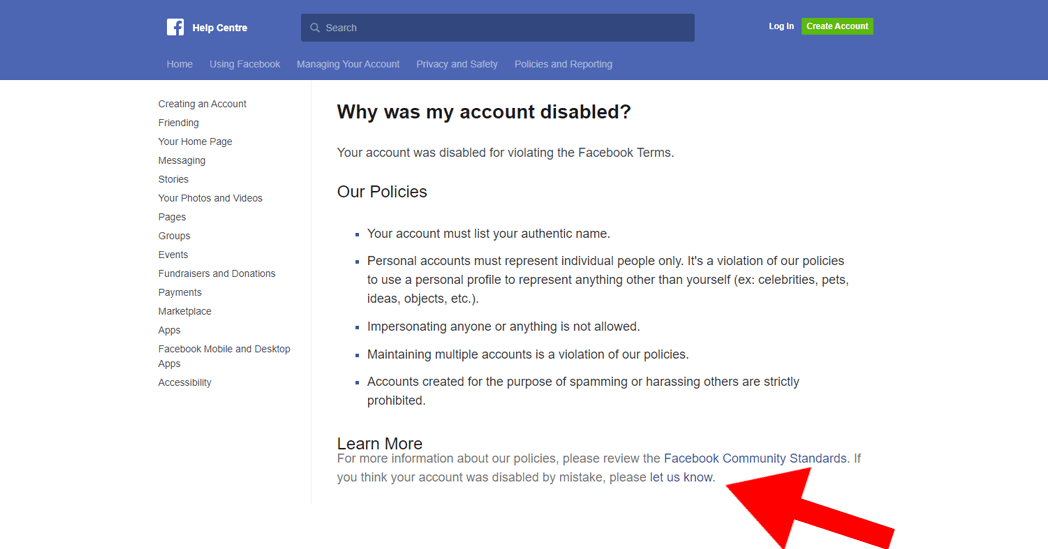 There you will find the "Let us know" option. When you click this button, you will initiate the same procedure. You will be asked for a photo of your personal ID and more information about you. And you will have to wait again.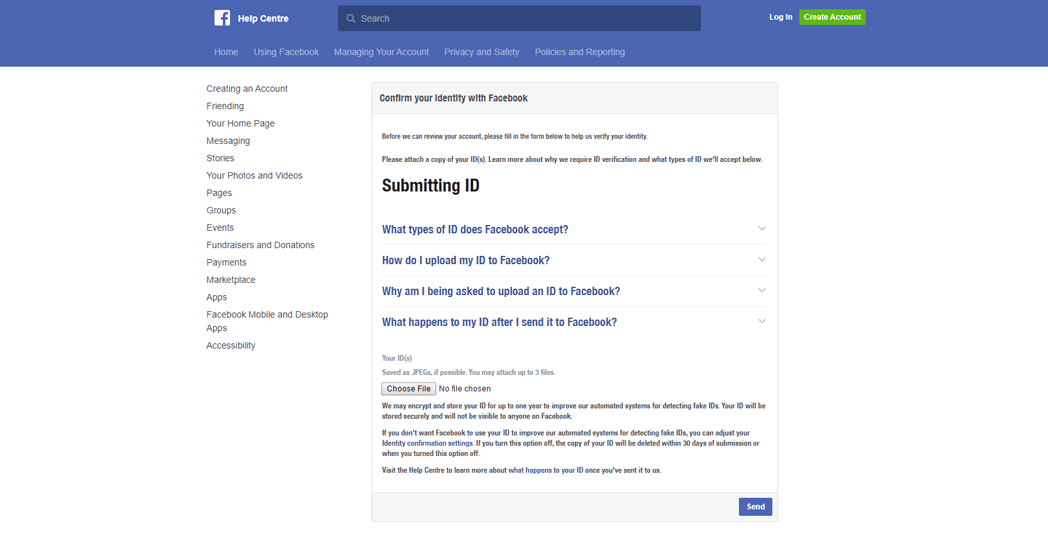 Facebook business page ban
If your actions from a business page were violating Facebook rules, Facebook can hide your page. That means nobody except you will be able to find it on Facebook.
In case your business page got banned, you will be notified about it with a notification right at the top of it. It can look like this: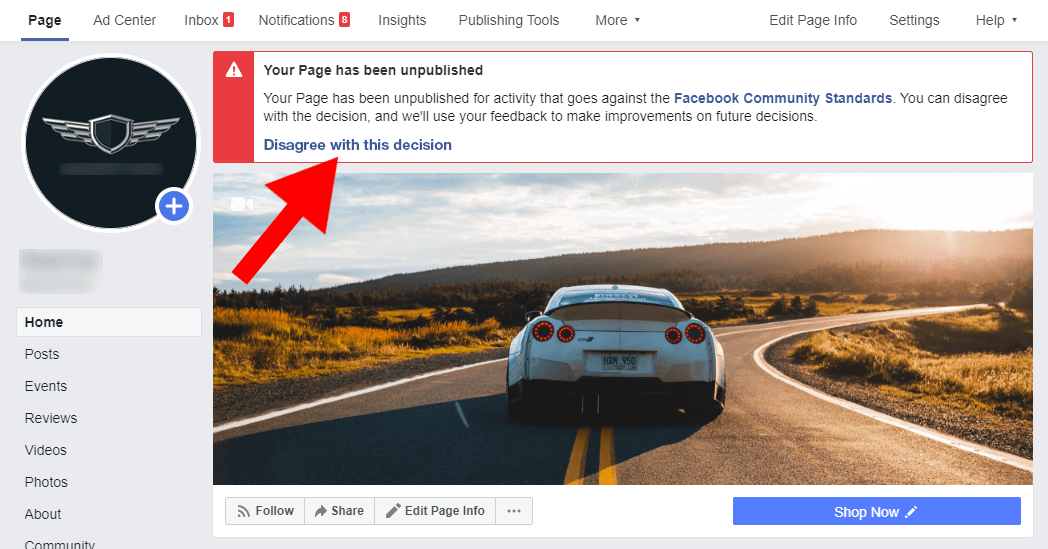 Or like this: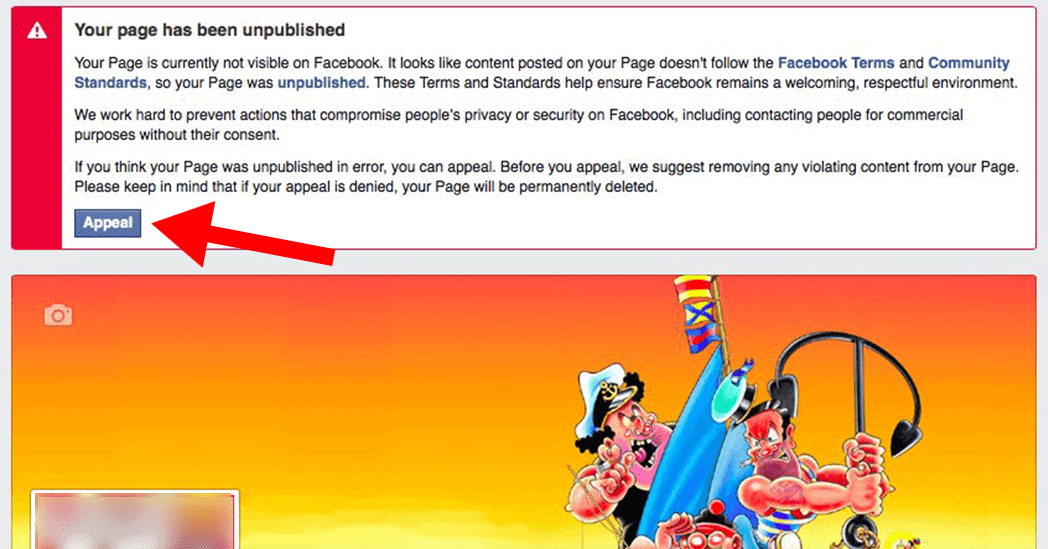 And again, usually, Facebook provides you with instructions on what you should do to solve the problem. First, try to appeal the limits by clicking 'Disagree with the decision" or "Appeal". Facebook might ask you to explain why you think it was a mistake or describe the situation from your perspective.
Then you should wait while Facebook will check your page and let you know its final decision.
If you don't have time to wait or Facebook deletes your page permanently, you can create an exact copy of your previous business page. Of course, you should learn from your mistakes and be even more careful in the future.
We've experienced some of these situations on our own, and we really don't want you to get into them. But forewarned is forearmed! 
Social Rabbit marketing team has an old hand in business promotion on various social networks. If you need help with launching your Facebook and Instagram paid ads, we will be happy to assist you.