A Quick Review Of Facebook Pixel: Options, Setup, Retargeting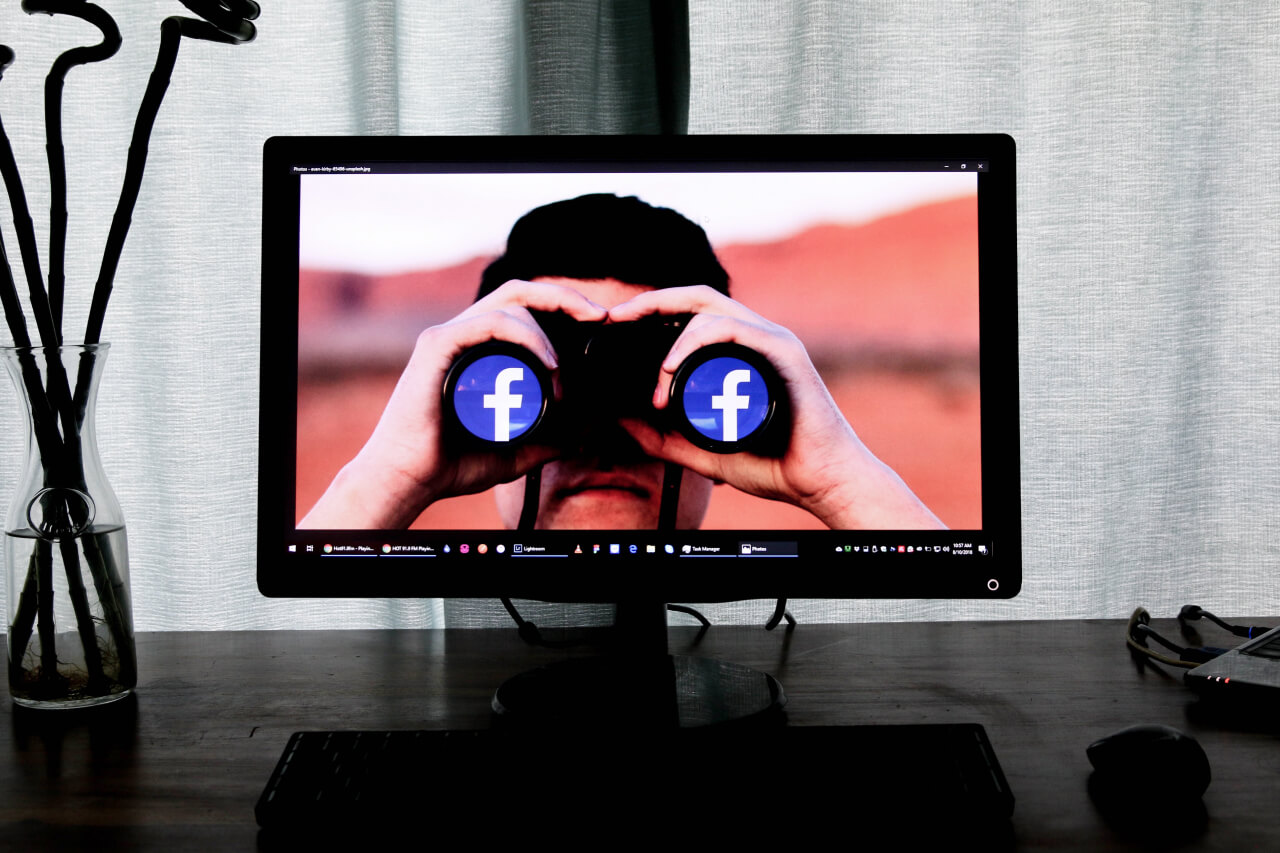 If you have a Facebook business page, you should have already heard about Facebook Pixel. This is an amazing tool to optimize the performance of your Facebook Ads: both simple and powerful one. To start using it for your business advantage, you just need to activate it on your Facebook business page and install it on your website.
In today's article, we'll get a closer look at this easy-to-use (and free!) tool and discover what kind of information it collects, how to use and set it up, and how to launch your retargeting campaigns with the Pixel!
What Facebook Pixel is
Facebook Pixel looks like a small code you should place on your website. When the time comes to launching paid ads on Facebook, this tool becomes extremely useful for any online business owner or marketer.
Using Facebook Pixel allows you to stay informed about everything that is going on with your FB ads, FB business page, and website as well. You can see who visited your site or viewed your ad and how they behaved, what they clicked on, what they looked at, whether they bought from you or not, etc.
All these details can be used not only for running and optimizing your FB ads, but also for improving your entire marketing strategy and website performance.
A bit more about Facebook Pixel's options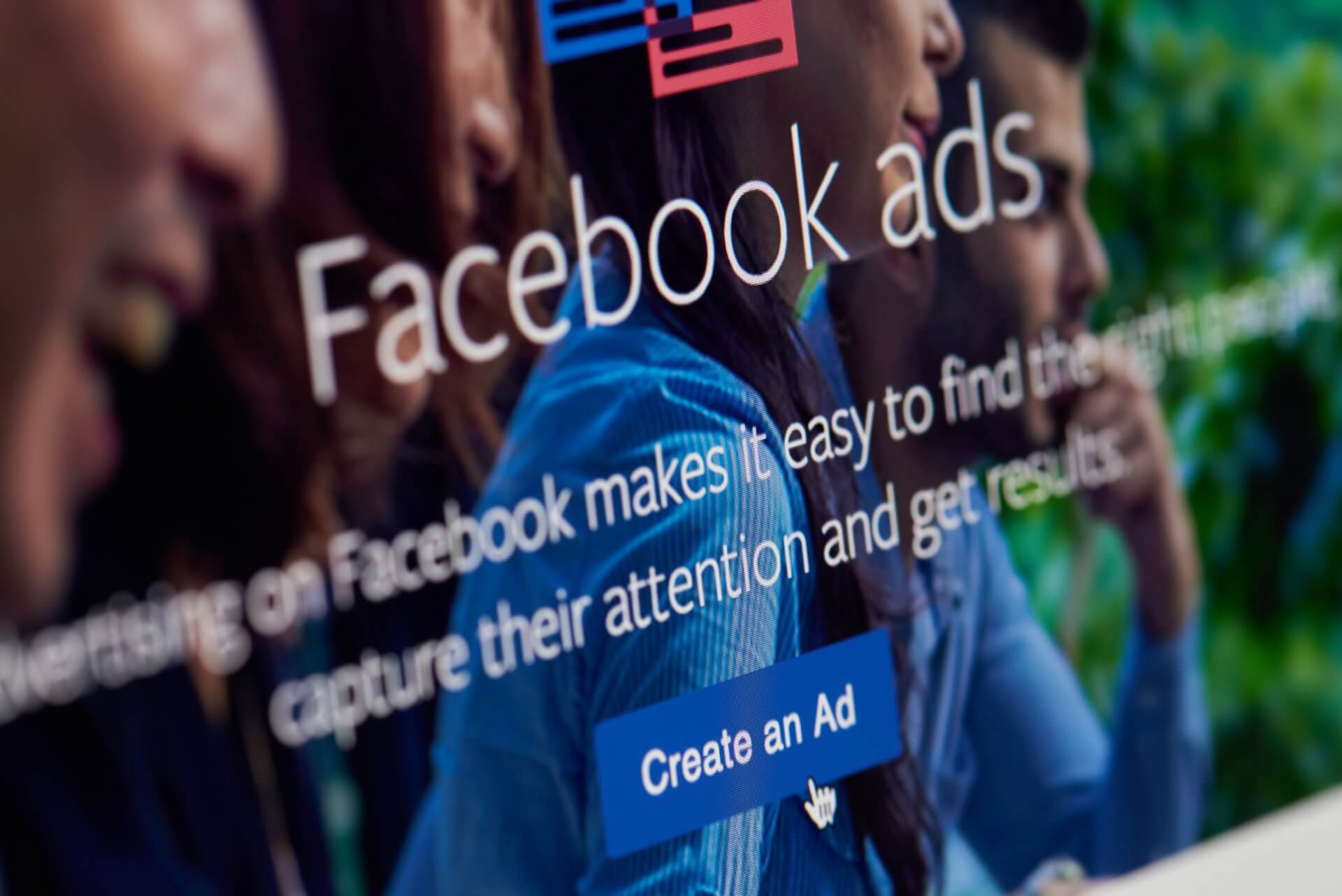 As we already said, the Pixel helps you get information about your website and Facebook ads' performance. But how does it do it?
Facebook Pixel tracks all the conversions and activities by placing and triggering cookies on your website and Facebook business page.
After the installation, Facebook Pixel starts gathering data by nine points, usually, these points are called "Events". The Pixel tracks these Events every time when somebody:
Views content
Uses of search functions
Adds an item to the shopping cart or a wishlist
Starts or completes their payment process at the checkout
Signs up, subscribes or registers for something
Imagine how much extremely beneficial data you will get just from adding the Pixel to your website!
This data will help you find answers to such questions as "Who is my audience?" or " How many people click on this button" and better understand your ads' results so that you can avoid spending too much in vain.
Even if you are not going to use Facebook Ads right away, we recommend you install the Pixel as soon as possible. When you are ready to launch your first ad, Facebook Pixel will have already collected a lot of data to help you specify your target audience more precisely and make your promo campaigns more effective.
Insights gained from Facebook Pixel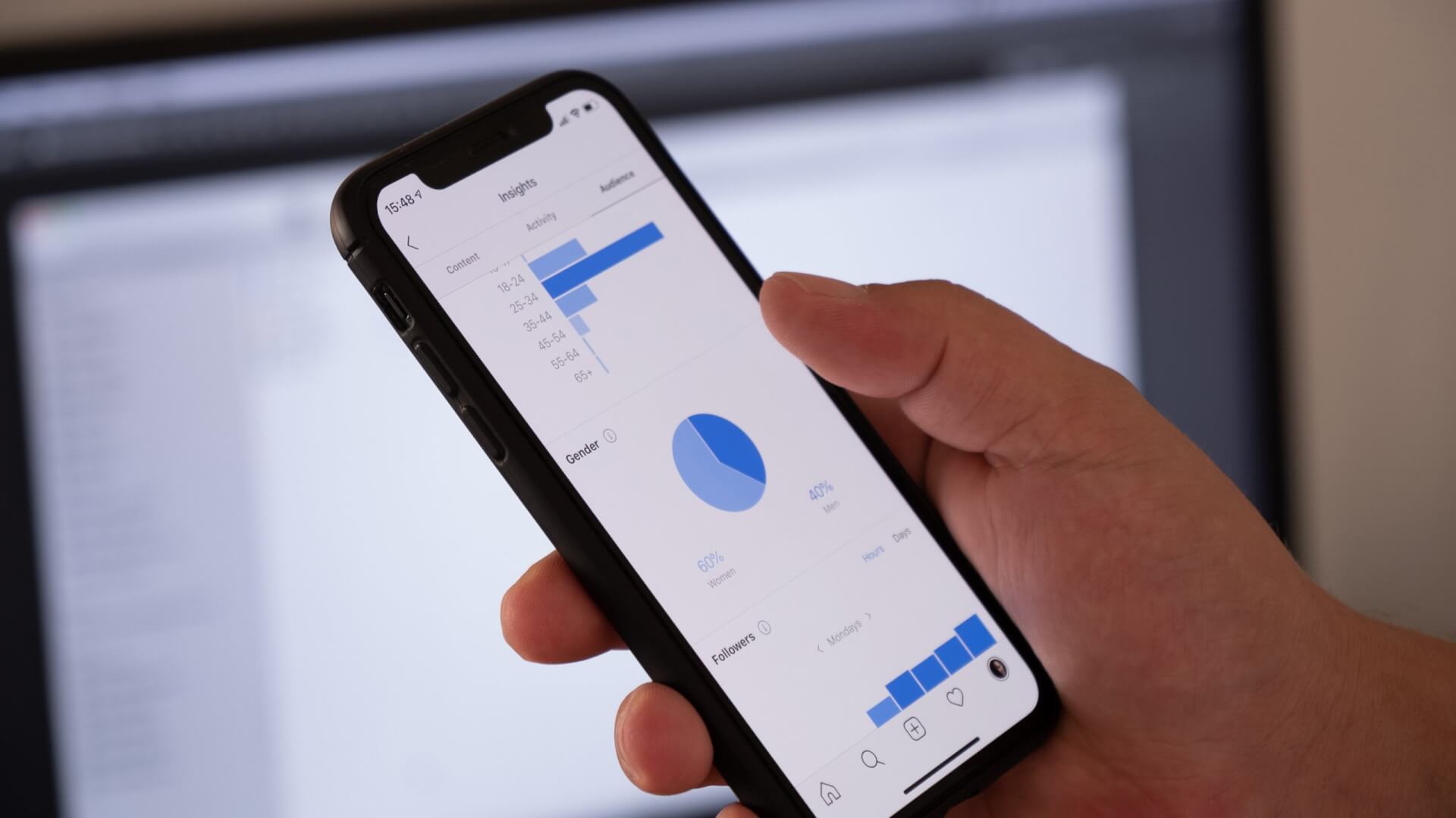 As already noted, you can use the data collected by Facebook Pixel to gain a lot of useful insights into your ads' performance. Let's dive deeper into the info you can get from it.
Track conversions
See how people interact with your website after viewing an ad on Facebook and find out who has made the desired action: bought something from you, subscribed to your newsletter, downloaded your free materials, or clicked on some link.
Optimize conversions
Improve your ads to get at the intended results such as more landing page views, purchases, page visiting, etc.
Cross-device conversions
Were there moments when you had seen some product or brand on your phone and then googled it on your laptop? Many people do the same. And Facebook Pixel allows you to understand how many viewers/customers interact with your ad on multiple devices.
Create custom audiences
To achieve the best possible result, you can segment your audiences. This is especially useful when you start your retargeting campaigns.
For example, you can divide all page visitors into two groups: those who already bought something from you (or made another desired action) and those who just had a look at your page. Let's suppose, you don't want to show your ads to those people who already made a purchase. After all, it can be really annoying. So, you can just build a custom audience and remove the first group from your campaign. This is also a great way to save money.
Create lookalike audiences
Have you heard about the lookalike Facebook feature? It helps you find people who are likely to buy from you because they have the same interests as your existing customers. You can use the data collected by the Pixel to create such an audience
Keep an eye on your spendings
Facebook Pixel is also an awesome tool to control your expenses on ads. Use the Pixel to measure your return on ad spend and change something in your sales funnel if needed.
As you see, Facebook Pixel provides you with a number of advantages to create, improve, customize, and analyze your ads. A deep understanding of your audience's behavior is the key to launching successful marketing campaigns on Facebook (and on a number of other different platforms as well).
Facebook Pixel installation guide
First, you need to create a Facebook Business account. If you already have one, go to the Event Manager and click on "Pixels".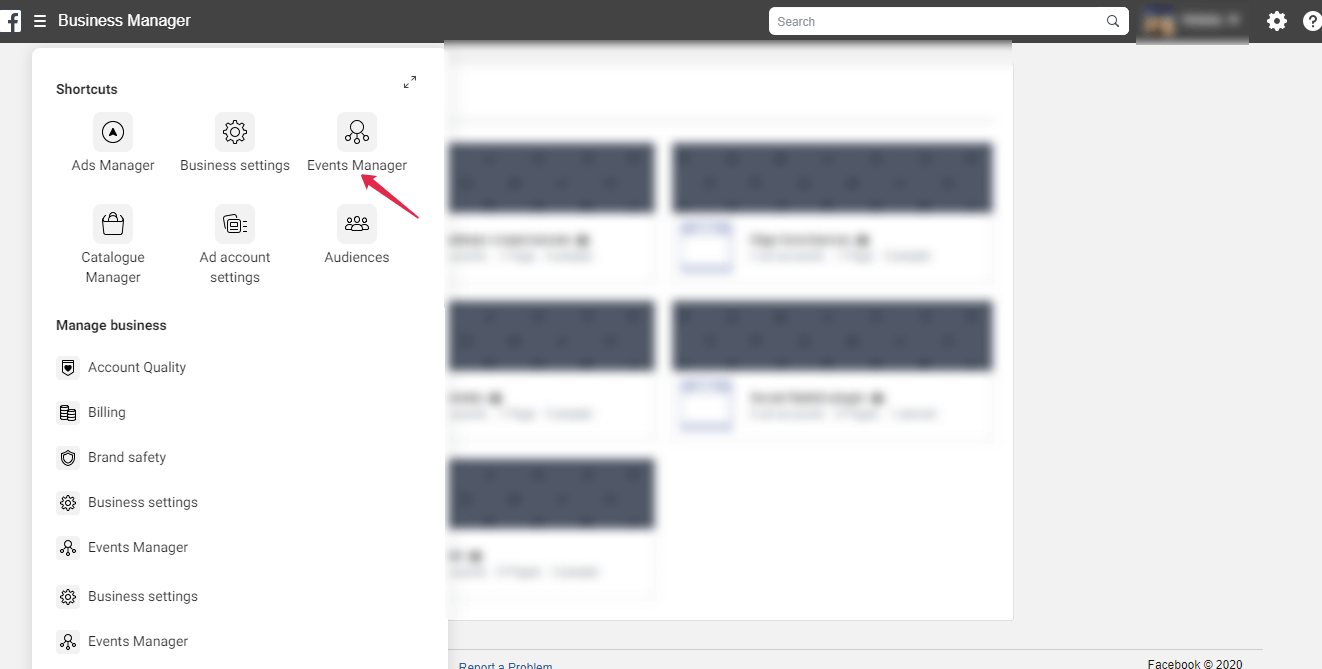 Once you click on "Create Ad", you will see the first step of the Facebook Pixel setup. We recommend you name this Pixel to make tracking of your ads' results more convenient.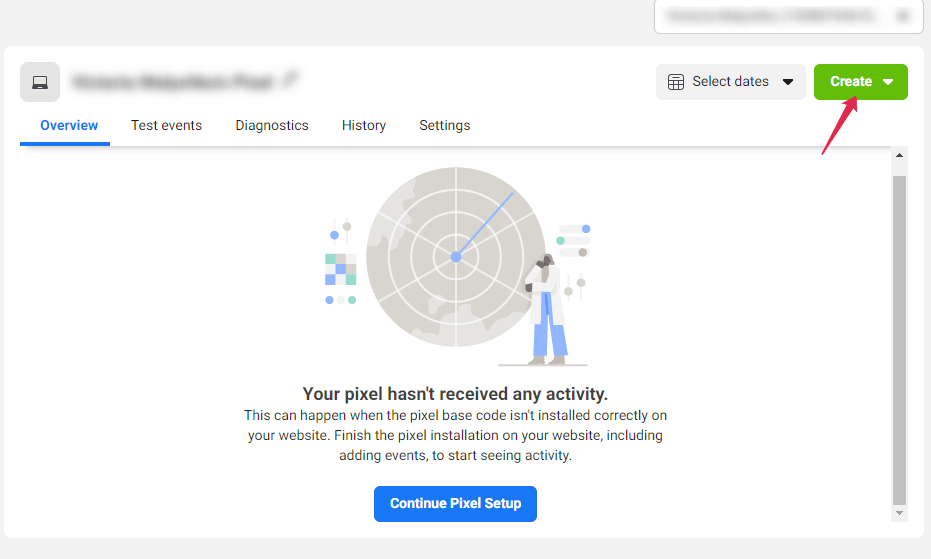 And… that's all here. Your Facebook Pixel is ready. But you also need to add the tracking code to your website.
To do it, find your Pixel ID, copy it, and go to your website. You should paste it to the code in the header template of your website. This process might seem complicated because it demands some coding skills, but, in fact, it is easier than you think.
If you are not a tech person at all or are afraid of making a mistake, or just don't want to do this guesswork, here is a little tip for you.
There are a number of tools and add-ons that have a Facebook Pixel option. For example, a Facebook Business add-on by AliDropship. Look for a solution that is compatible with your website platform or CMS (WordPress, WooCommerce, Drupal, Shopify, etc) and enjoy a completely seamless Facebook Pixel integration.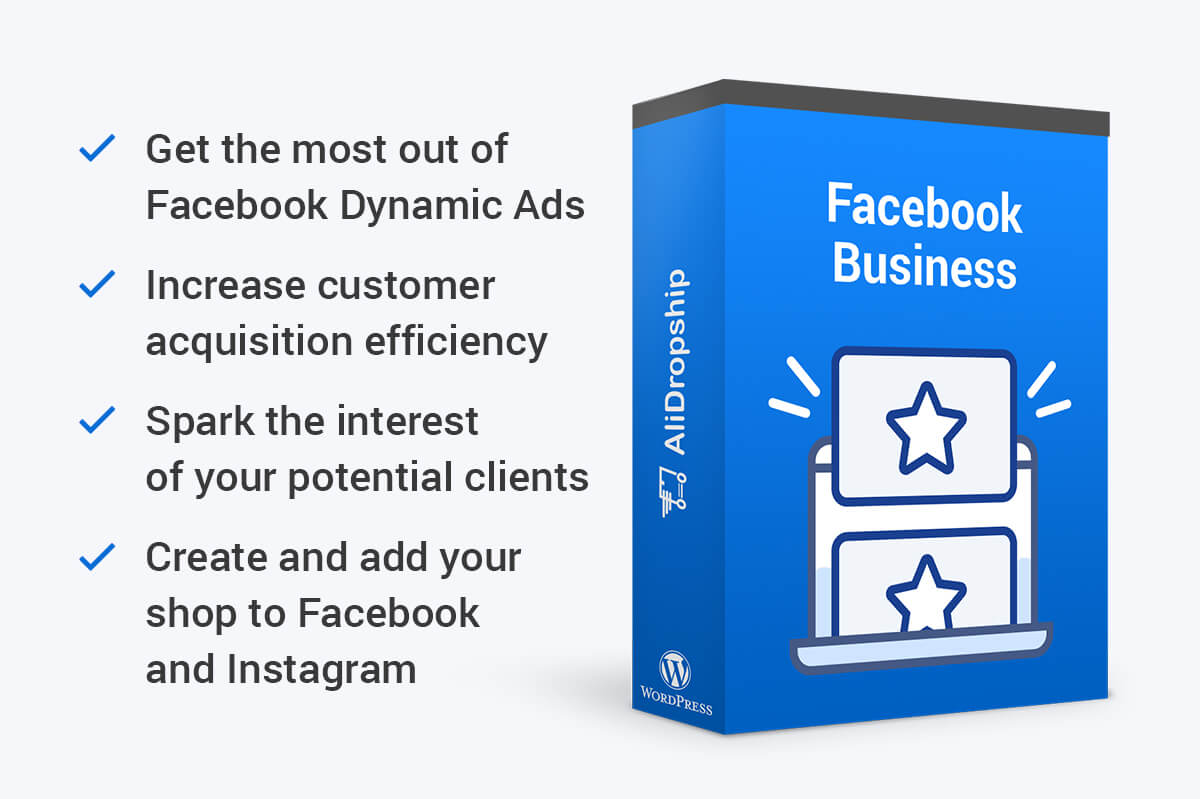 Retargeting with Facebook Pixel
We already touched on this topic above, but retargeting is an extremely powerful tactic for your business promotion. So, let's put more attention to it and find out how you can use Facebook Pixel to launch your retargeting campaigns.
We are absolutely sure that you already know how it works. Recall the moment when you visited some site or a social account, and, then, you saw its ads and offers just everywhere on Facebook and Instagram.
With Facebook Pixel, you can do the same for your business promotion: catch and convert those people who are already interested in your products/services.
As you might remember, you can use the data collected by Facebook Pixel to create custom audiences based on their "customer status". When your ideal segment is ready, you can build your effective ads targeted at it. For example, you can offer a discount to people who visited your product page but didn't buy anything to convince them to make a purchase.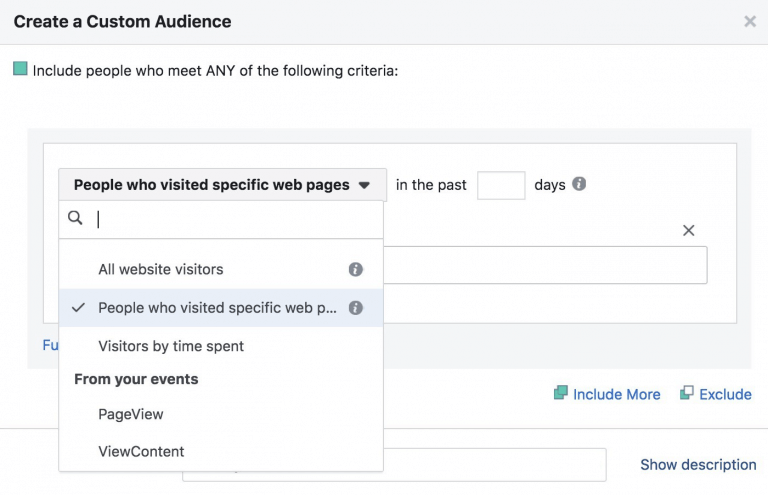 This ad can be completely ineffective if you use it for all your audience. But as a retargeting campaign, it might bring an impressive result.
Facebook Pixel is a free tool for tracking the performance of your advertising campaigns on Facebook and collecting important data about your website visitors. Moreover, this is really easy to use and set up so anyone can handle its installation process.
If you want to get the most out of your social media accounts, you can use automated social media management tools along with paid promotion. We hope this article will help you start using Facebook Pixel and launch your Facebook Ads with ease. If you have any questions, feel free to ask in the comments section below!