What Are Hashtags And How To Effectively Use Them To Gain More Likes And Followers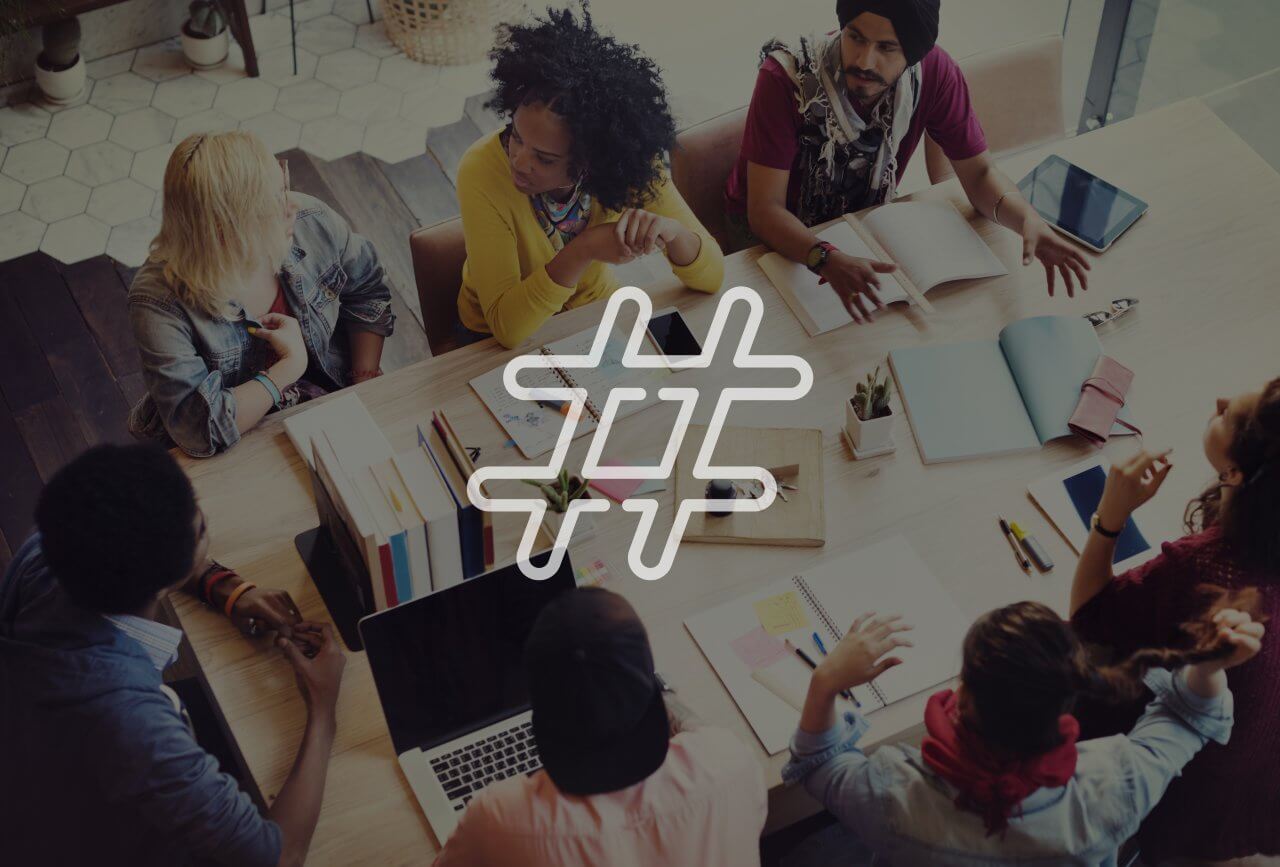 Scrolling through your Instagram feed you've surely noticed texts with this unique "#" sign across numerous posts. These are hashtags! In this article, we will tell you what they are and how you can utilize hashtags to maximize your reach on Instagram.
Hashtags have become very popular in the recent decade and can be seen throughout other social media platforms. Notably, hashtags have even transcended the space of social networks and can be considered as part of a message of a movement or an event. In fact, hashtags are so efficacious, they can be used as a unique instrument of a major marketing campaign. If you need more general information about hashtags, read this article.
In this article, we'll explore what are hashtags, how to implement them into your content, and what tools can help you optimize the effectiveness of hashtags. Let's dive right into it!
What's a hashtag?
If we look back at the origins of hashtags, the first-ever hashtag was used back in 2007 by Chris Messina on Twitter. He suggested using the "#" symbol as a way to create groups of related texts. Since then, hashtags have become an essential part of posting and sharing content. 
Now, hashtags are used to connect various social media content to a specific topic, event, or theme. Moreover, hashtags make it much easier to sort out and find content related to those specific topics and themes.
How do hashtags work?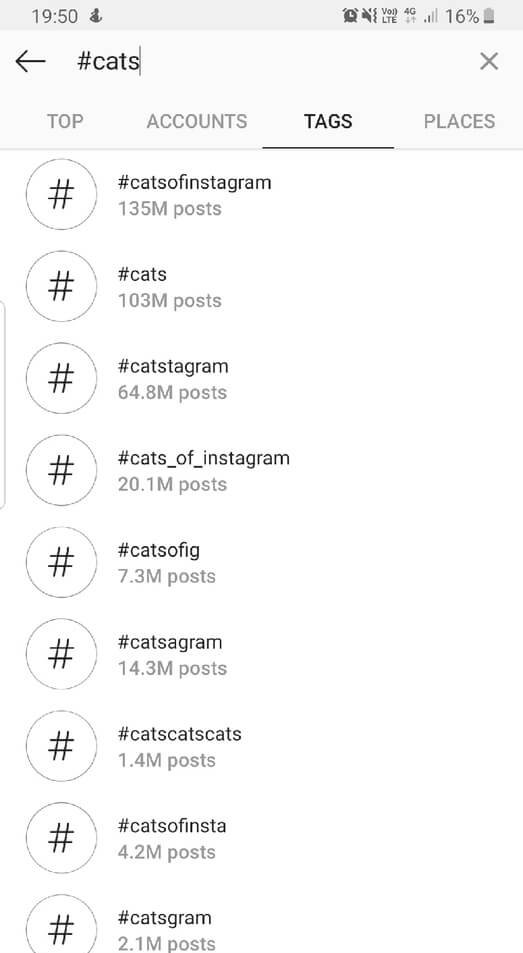 It is rather simple to use hashtags, really. All you need to do is type the "#" symbol before the actual message and you will create a working link. Users who click the link will be taken to a section where only posts that are related to the topic of the hashtag are retained. There are some basic rules you should follow upon creating or using hashtags:
Hashtags always start with a # and they won't work if you use spaces, punctuation or other symbols
To ensure your posts are viewable by everyone, make your account public, otherwise, no one will see your posts
Don't write too much, the best hashtags are always short and easy to remember
Try to focus on using hashtags that are relevant to your specific topic or niche
Make sure to not overuse hashtags, sometimes it can look unattractive and unnatural
Why should you use hashtags?
Adding hashtags to your texts can lead to accomplishing features that are instrumental to a business's success. You'll be able to improve such traits as engagement, as well as boost your likes, shares, comments, and the number of followers. What other benefits do hashtags presume?
Brand-building opportunity 
First of all, you can create hashtags that are specific only to your brand. This can be an effective way to promote your business and boost the conversion rate. There are many examples of major international brands successfully implementing this tactic into their marketing strategies, which displayed incredible results.
More exposure to  your target audience  
Instagram allows its users to follow different hashtags, which makes interacting with certain content much easier. Using different popular hashtags that are related to your business can be another great way to find new audiences. This results in new opportunities for users to engage with your content.
Boost of the followers' count and the number of likes
If you want to increase the number of followers, you can implement hashtags that other people use, such as #followme or #followforfollow. These hashtags are constantly trending and are great for improving your engagement and attracting new followers.
Now, the important point to remember is to not overuse the hashtags. Although Instagram allows you to include up to 30 hashtags per post, it doesn't necessarily mean that you have to use all 30 of them.
Typically, experienced Instagram users turn to Instagram's analytics to see which posts and hashtags performed best. Once you've found the hashtags that are suitable for your brand and successfully implemented them into your posts, make sure to analyze the performance of these posts. Experiment with different combinations of hashtags to see which ones give you the best results. And though there is no correct answer to how many hashtags you should use, generally 5 to 10 hashtags is the appropriate amount.
Where to add hashtags on Instagram
Now when you know what hashtags are and what is their value in the marketing strategy, the question is where is it best to write them? There are a couple of options: in the post, in the comments, or in stories. There isn't exactly a right answer to this as well, however, here are some recommendations to make hashtags more readable.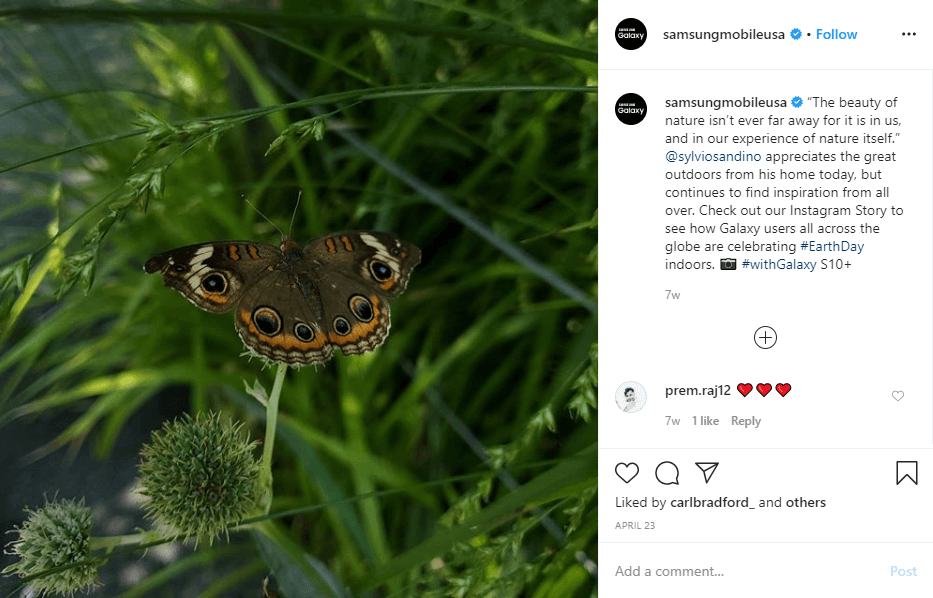 If you're looking to add a small number of hashtags, let's say up to 5, you can put them in the caption of the post, at the end of your text. If you have a large amount of hashtags, then it is best to separate them from the rest of the text using special symbols such as:
A line break
Periods
Bullet points
Or you can simply write them in the comment section, as the first comment. The key here is to make sure that everything is readable and hashtags are distinguishable from the rest of the text.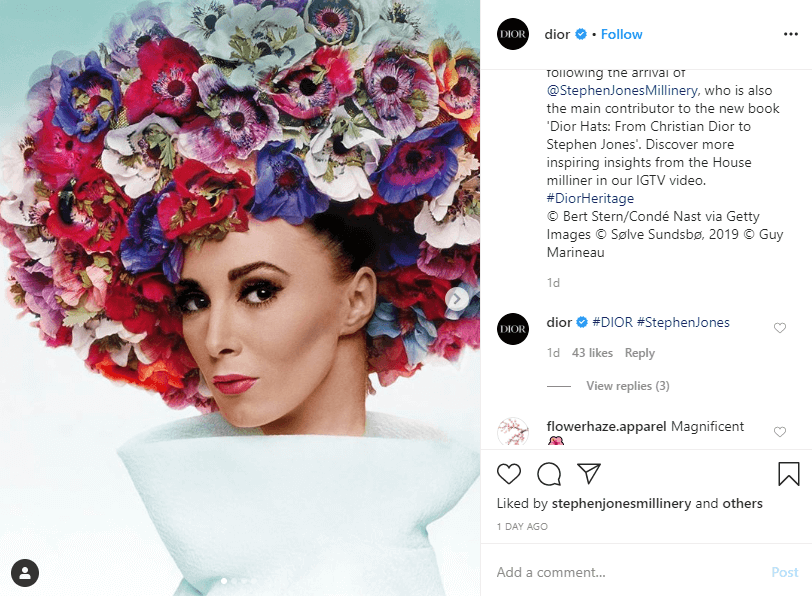 Hashtags work pretty much the same if you post them in Instagram Stories. Though, through Instagram stories, you can design them and make them look more unique. 
By clicking on a hashtag added to the stories you uploaded, Instagram users will be transferred to a separate section along with all the posts related to this hashtag. It should be brought to your attention that you can only include up to 10 hashtags in stories. Also, Instagram automatically suggests any related hashtags to the one you're typing in, which can also help increase engagement.
What hashtags to use for your Instagram account?
It is important to use specific hashtags that are suitable for your type of brand. Here are some sources where you can look for them:
If you actively use your Instagram account to view accounts that are related to your niche, your explore page automatically shows you other Instagram posts that can be related to your industry. Closely looking at their posts you can see what hashtags are being used and pick the ones that you think are fitting for you.
Looking at what the competitors are using can also be noteworthy. Are they using brand-unique hashtags or niche-specific ones? This can give you some ideas on what elements or tactics to implement in your posts.
Finding the top Instagram creators in your niche can help quite a bit. Influencers are always on the lookout for new trends in their industries, so they can serve as a valuable asset in the creation of new hashtags and product ideas.
With this helpful tool, you can find the best hashtags specific for your brand. It allows you to search for any hashtag and see how popular it is.
If you're still unsure what hashtags you should use, you can turn to a hashtag generator, for example:
Depending on your query, these hashtag generators will show you the best results related to that query request. The best part is that they're all free!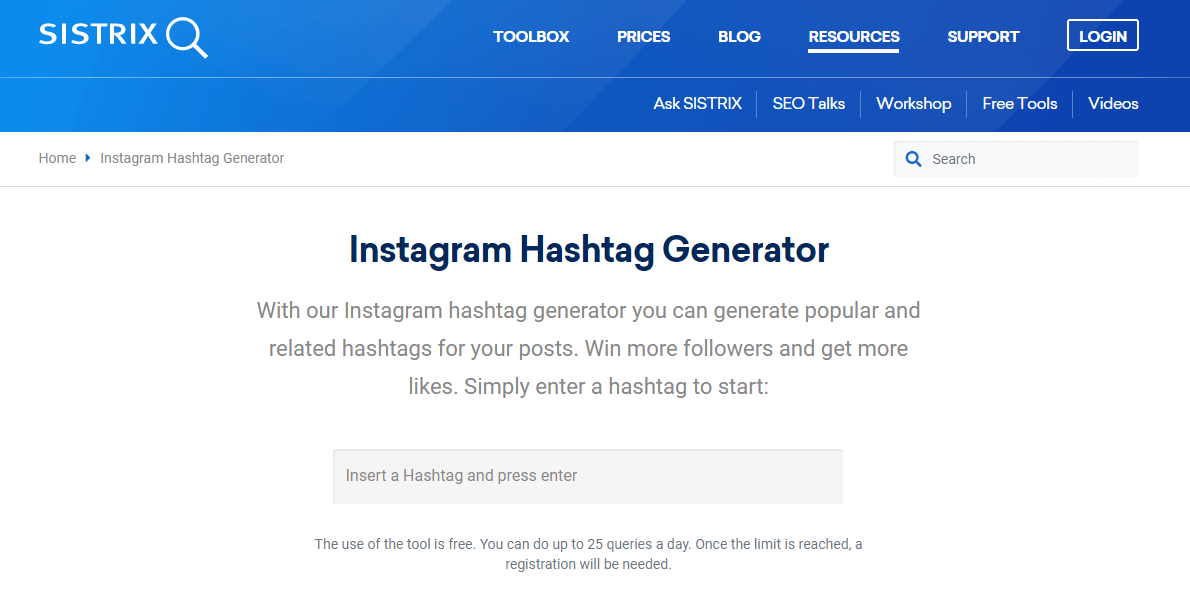 To help you out, we've gathered a list of popular hashtags that you can use:
Popular hashtags 
#OnlineShopping
#onlineshoppingwebsite
#onlineshoppingfun
#onlineshoppingstore
#shoppingonline
#instashop
#igshop
#onlinestore
#shopping
#shoppingonline
Best hashtags for likes and follows
#followme
#likeforlike
#like4like
#follow4follow
#followforfollow
#f4f
#instagood
#photooftheday
#instadaily
#repost
#instalike
#tagsforlikes
#instagram
How to target an audience using your brand or location?
Hashtags are great, however, there are other ways you can boost the visibility of your content by using:
Tags by geographical location
People/brand tags
To tag by location, you can tag a real-world location in your posts or stories, and when tagging actual people you have to use the "@" symbol. When is it most convenient to use these methods?
For example, you can tag people who review or post products or services of your business. This will allow you to create a customer-friendly relationship. Or, if you are representing your brand at a real-world event, you can use the geographic location of the event in your posts to bring more attention to your business.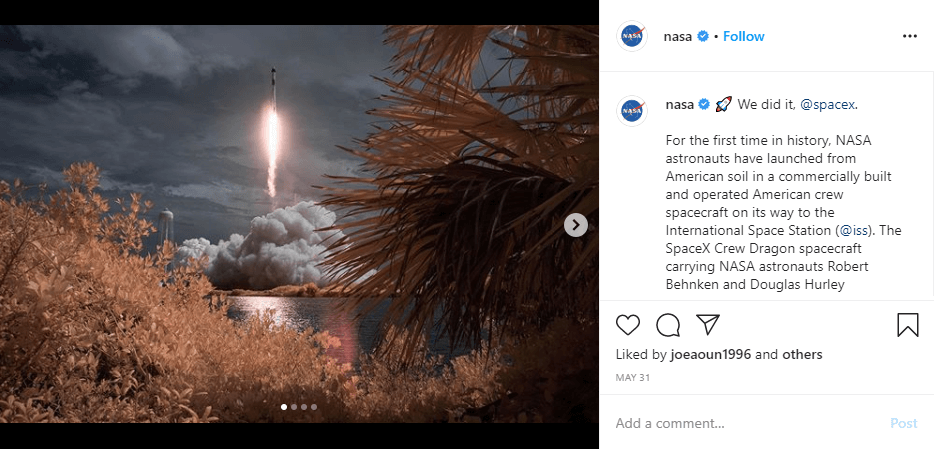 Analyzing the hashtags
After you've launched several posts with the newly found hashtags, make sure to check your posts' analytics with Instagram's Insights tool to evaluate the performance of your hashtags. The results will show you the location of your audience, what time of day and day of the week they engaged with the post, and much more.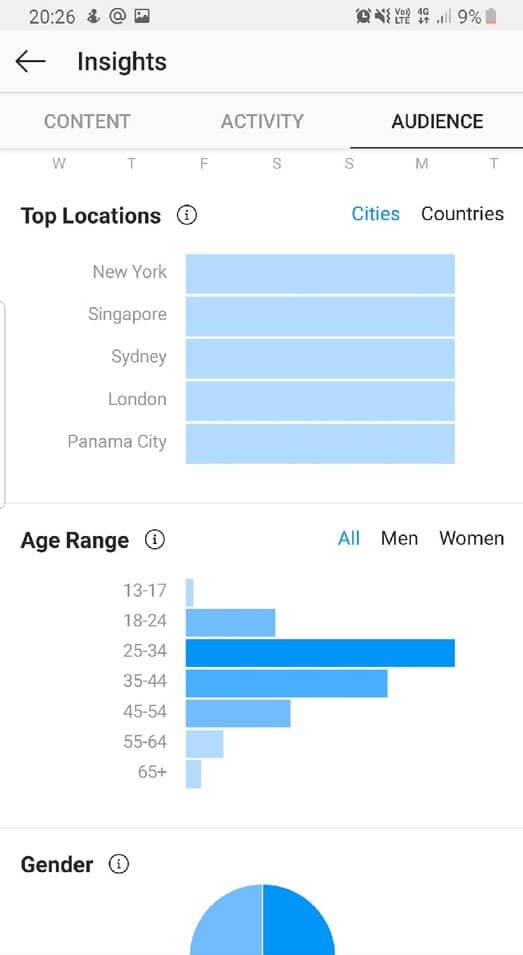 If the Insight tool doesn't show you all the information you'd like to see, consider using other analytics tools, such as:
Now that you are familiar with hashtags, go ahead and find the ones that are best suited for your business brand. Hashtags can serve as a fun and effective way to boost engagement with your audience and at the same time increase your store's performance.
We hope that this article was informative and will provide you with the needed information to boost your store's performance rates, increase the number of likes and followers.
As you see, Instagram hashtags are easy to use and can bring incredible results for your social accounts at no cost! If you have any questions or want to share your own experience of usage of hashtags, feel free to write it in the comment!