How To Go From 0 To 15,000 Instagram Followers For Free: A Roadmap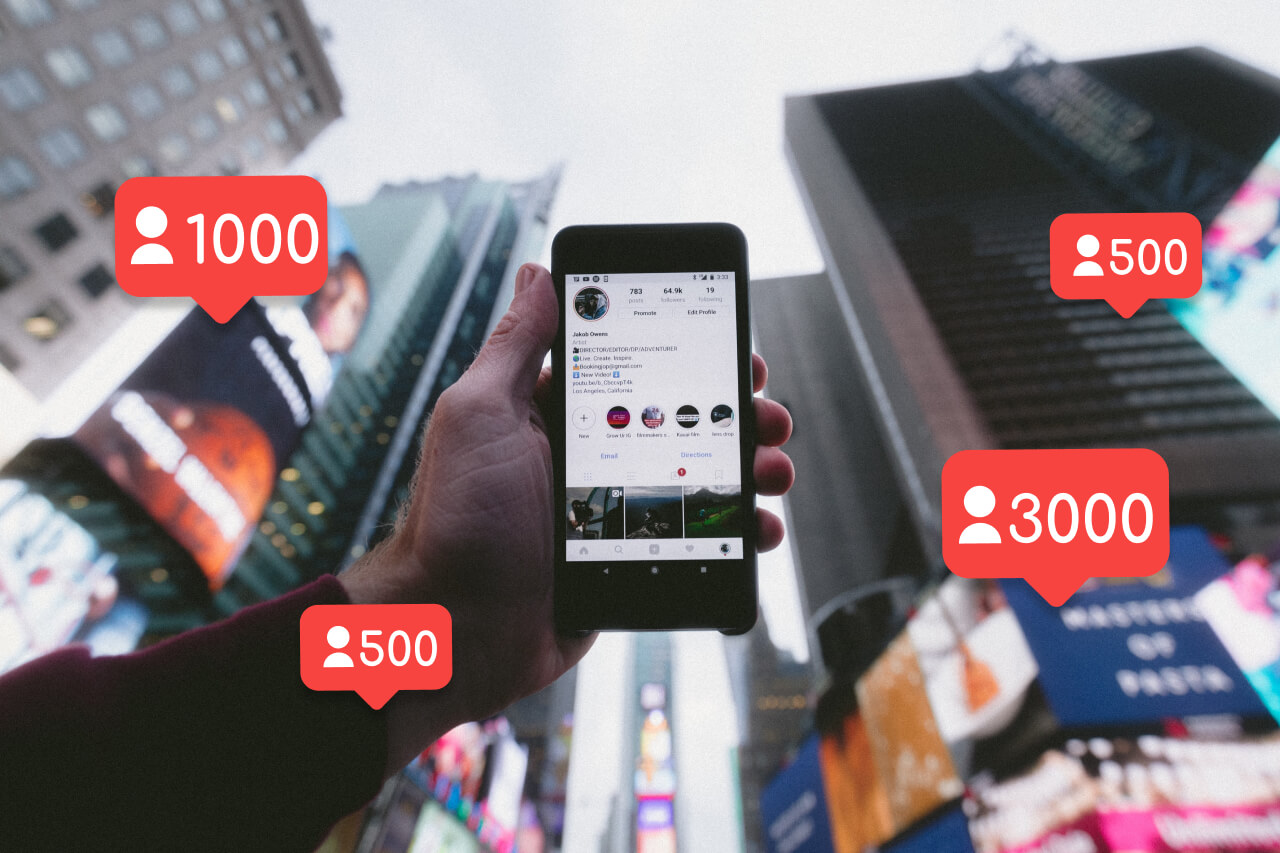 Any entrepreneur dreams about an enormous fanbase on Instagram, but how can one attract all these people? In this article, we will tell you about several tactics that can help you grow your account massively and go from 0 to 15,000 followers.
We think nobody will be surprised if we say that Instagram is one of the most powerful marketing tools nowadays. Almost all brands and companies around the world ranging from really tiny local shops to huge conglomerates have an account there.
There are a lot of reasons why companies are crazy about this social network. First of all, Instagram is popular. It has more than 1.6 billion users! Of course, this is a truly tempting opportunity to reach potential customers.
Second, Instagram has one of the highest engagement levels among social media. People are not mean with likes and comments there. They spend a lot of time scrolling their news feeds and watching Stories.
Third, Instagram has been launching a number of options that make running business accounts easier such as Instagram Shopping or swipe-up links.
Plus, myriad various researches showed that Instagram users like following brands and even more – they are ready to buy products through Instagram.
Well, if you still don't have an Instagram account, you should think about making one right now. But, with all these benefits Instagram provides, the competition level is incredibly high. To attract attention and gain followers, you, probably, will have to put in a lot of effort!
In this article, we will tell you what strategies you can use to boost your account and make people follow you at different stages of your Instagram account's life. Here we go!
Gaining first 100 followers on Instagram
Once you create your Instagram account, you have a lot of work to do.
First, take care of the appearance of your account and upload a high-quality image with your company's logo as the main photo. Also, you absolutely should write a catchy bio with the most important information that can hook in potential followers. If you need ideas for bio, check this article for inspiration. And don't forget to add your website URL. After all, social media is an amazing source of quality traffic.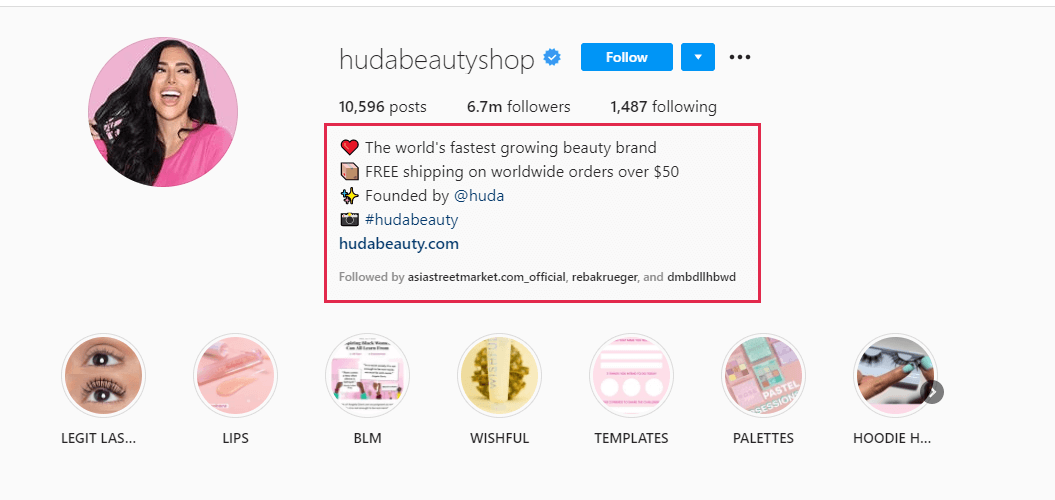 It will be wise to also think of your content strategy: what you are going to post, on what time and days, and how often. One of the most beneficial methods to keep your content ideas and plans in order is to create a content calendar. This tool will help you control everything that is published on your Instagram account.
We also recommend adding several posts before you start luring followers to your business page. Usually, when people see an empty account, they don't feel following it because they don't have a reason for that.
Well, when your Instagram account is perfect, you can start spreading information about it. The first thing you can do is to tell your existing buyers about it. Here are three ways to do this:
Make sure you add handles to your website. Usually, you can find such social media links in the footer.
If you use email marketing and have a subscribers base, email them the great news and invite them to join. Your customers are the warmest audience that is likely to follow you on social media. And after that, add handles to the end of each and every email you will send. This is how even future subscribers will know about your Instagram account.
If you already have other social accounts, don't be shy to share the news about your Instagram account there, too. People often have accounts on more than one social media. So, if they follow you, let's say, on Facebook, why won't they do the same on Instagram?

This is how you can gain your first 100 followers without spending a penny. All you need to do is to leverage all sources you already have to spread the information about your fresh Instagram account.
You got 1,000 followers, what's next?
This is a big achievement! Nobody knows how much effort you put to reach this target except you. Your Instagram account is gaining momentum. This is the high time to engage with your followers and start building close relationships with them.
Instagram has a lot of features for this goal. And one of the best tools that you can use absolutely for free is Stories. If you avoid using it for some reason, you need to start right away.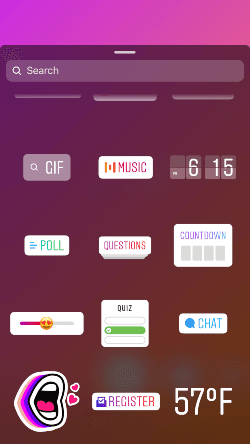 Instagram Stories are a tool to make your communication with followers more vigorous. There are numerous options within Stories: questionnaires, polls, gifs, texts, reactions, etc. All of them increase engagement and ease your interaction with people. You can encourage them to ask you something or create a mini game, for example, offer to find the differences between two images as many Instagram bloggers do.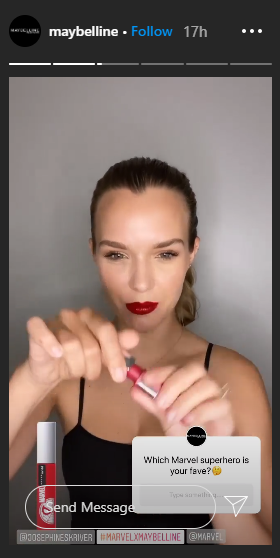 To free up more time for generating new ideas for your Instagram content, you can use different scheduling tools that can automate your everyday SMM tasks. One such tool is Social Rabbit. It provides you with the opportunity to plan content manually and also can generate posts automatically using the materials already uploaded to your site: photos, products, and texts.
One more sure-fire way to boost engagement level and make your followers more loyal is to celebrate your 1,0000-followers milestone with a giveaway! This way, you can say "thank you" to all of them and show your appreciation.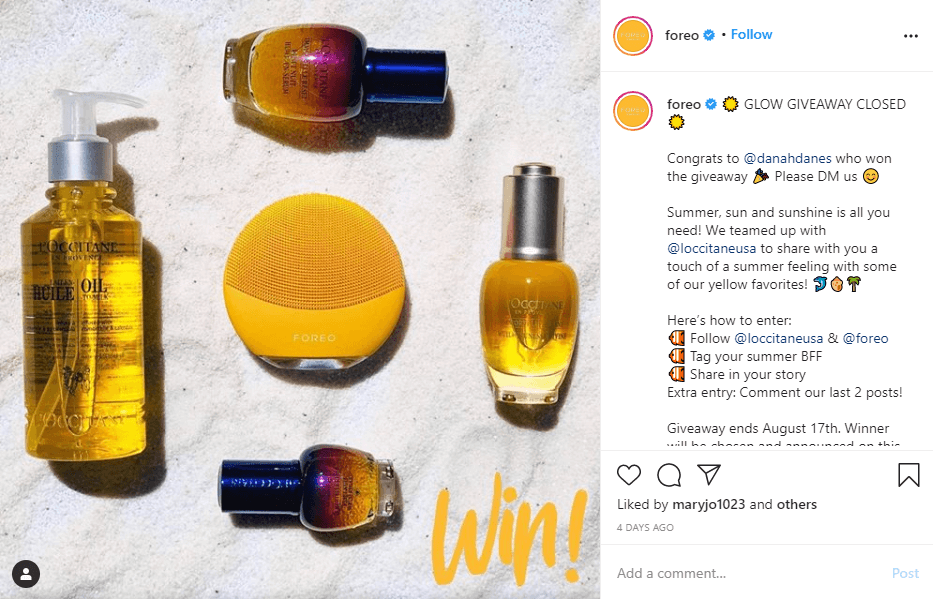 Plus, usually, the rules of such contests require the participants to take some actions: like, comment, share your posts, or tag a friend. Think of the terms of your giveaway to get the most out of it.
Reaching a 5,000 Instagram followers' mark
The previous methods help you reach this target and get a great fanbase on Instagram, but you should go further and win more customers' hearts.
At this point, you can consider collaborating with influencers or some experts related to your business niche.
Of course, if your budget allows it, you can try to partner with some famous bloggers who have millions of followers. But first, you should think if your business and account are ready for it. Are your posts published regularly? Is the quality of your content high? Do you have enough capacity to quickly process orders of multiple buyers?
A cheaper (and safer) way here is to research accounts of local micro-influencers, whose audience is more engaged and have closer relationships with the blogger. Moreover, you can even get such a shoutout for free: send your items and ask to share an honest review, or make an agreement on mutual promotion. Here you may find a lot of useful information on that.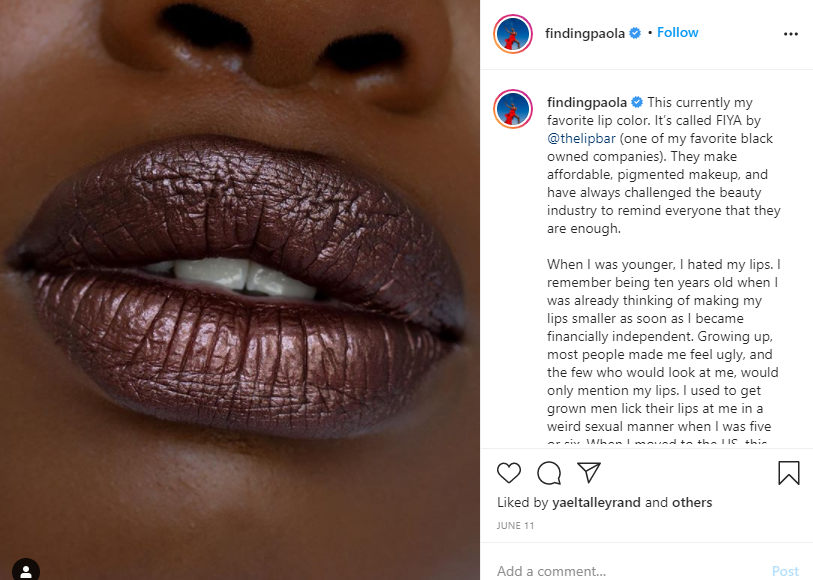 To grow your account faster, you can also try paid ads. Yes, this is not a free tool, but a highly effective one. To run your ad, you should have a great image or video demonstrating your bestsellers.
One more important thing is tracking the stats that Instagram provides you with. It helps you understand your audience better: who they are, where they are from, what time they are active at, etc. Such knowledge gives you a clear picture of what content and ads you should use for the best outcome.
10,000 Instagram followers mark
Finally, you reach your first 5-digit number! Hooray! You already have a robust marketing and content strategy to build strong relationships with your audience.
Now you can improve conversions and turn more followers into real buyers with the help of social proof and brand authority. Share reviews of your customers, add more trustworthiness to your website and social accounts.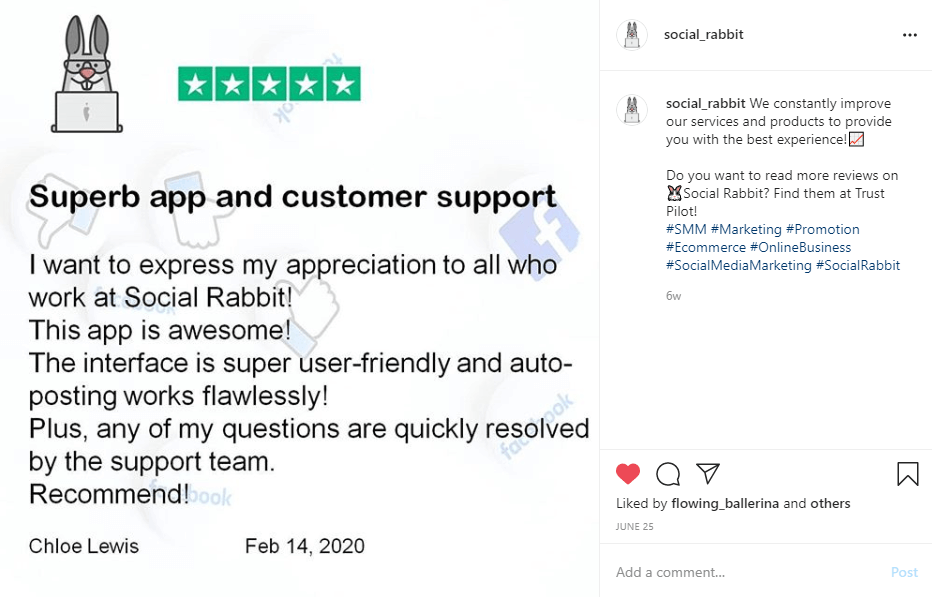 Also, if you haven't tried paid ads on Instagram earlier, consider this tool now to experience a giant spike in the number of both followers and customers. And continue seeking out reliable business partners for collaboration and shoutouts.
This impressive number is a great occasion to hold a giveaway one more time or run a sale. Why don't make people happier and more engaged?
When you hit a 10,000-followers point, Instagram will provide you with one more amazing tool for your business promotion – Swipe-up links in Stories. This feature allows your followers to follow the link in one smooth motion and makes user experience on Instagram much more seamless.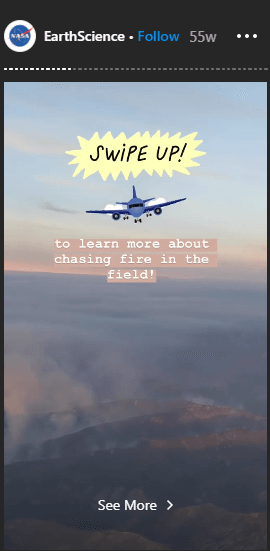 At 10,000 followers, it's a good time to implement other strategies in your marketing plan and widen your reach on the Internet even more. For example, you can try to start your YouTube channel if you have an in-house professional team or enough skills. Videos are really popular, and we recommend at least trying to make short reviews of your products and new arrivals.
One more great way to diversify your content and reach more potential customers is to run a blog on your website. The blog will also help to improve your SEO because there are more keywords by which people can find your store.
15,000 Instagram followers mark
Well, when you step over this follower number, you can be sure that everything that you have been doing before was right. Keep up moving forward!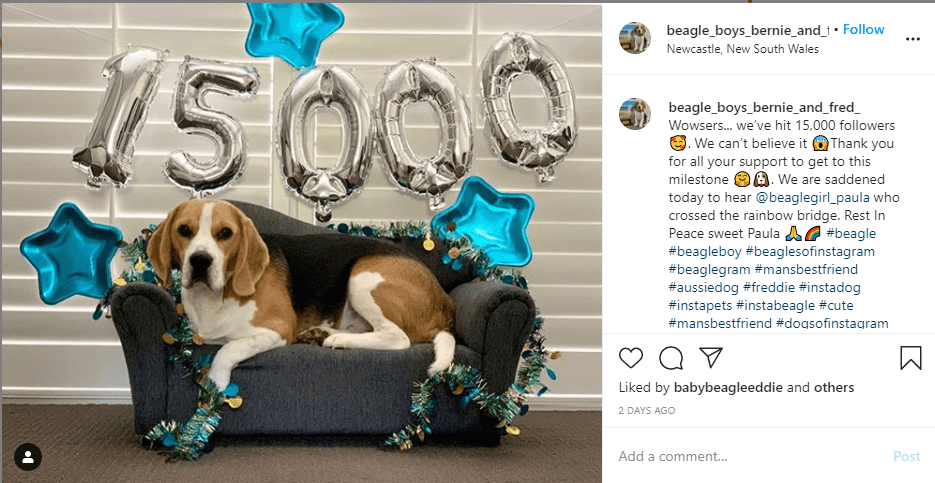 By this time, you, probably, have a smoothly running marketing strategy for your Instagram account promotion, experience in holding giveaways, and partner connections with different Instagram influencers. If you haven't tried something that we mentioned in the previous chapters, this is a great time to look back and use it.
Don't forget that first of all, Instagram is a social network. Talk to your audience, reply to comments and DMs, ask users to share their stories. This is the key to staying successful.
When people bump into your store or Instagram account, they want to see something unique – a warm atmosphere, pleasant feelings, and good associations. Work on it, improve the quality of your images and texts, don't be afraid to use something new, and your account will grow without a hitch.
All the ideas we shared with you will help you get Instagram followers for free. Of course, this path is not easy, but the outcome is worth trying. If you are at the very beginning, we wish you good luck!
We are sure you will reach amazing results. And all our solutions for effortless SMM and digital marketing services will always be here when you need our help.