Social Media Marketing Mistakes That Can Kill Your Business And How To Avoid Them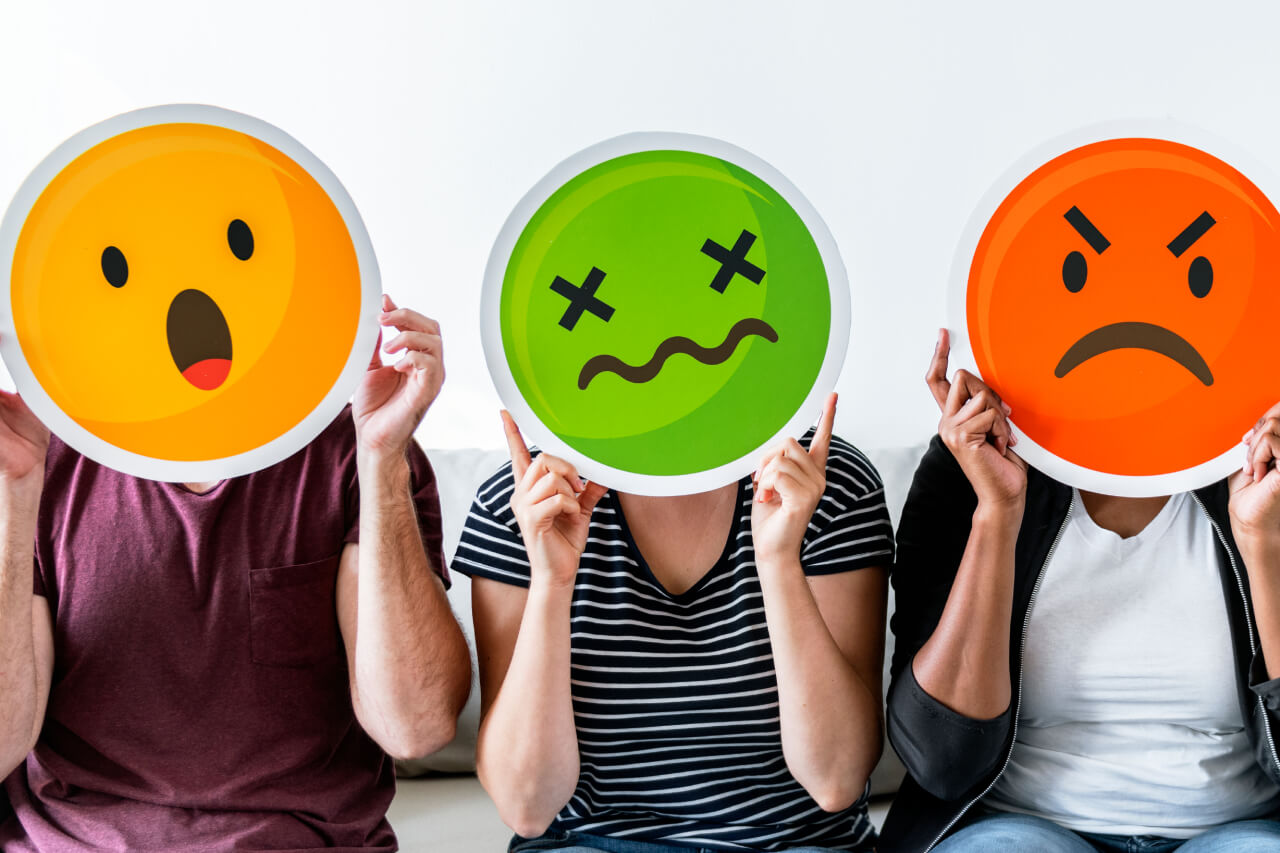 Nowadays social media marketing is a must-have for any ecommerce business or brand because this is a great way to promote your store or site. What is more tempting about SMM is that it suits every pocket: you can spend millions of dollars or nothing at all and still enjoy the results.
But this low entry barrier can also harm entrepreneurs. People tend to make a number of mistakes that can ruin all their SMM efforts. In this article, we've collected plenty of such social media mistakes for you so that you can easily avoid them.
We bet you use social media every day to stay informed, spend some time, work, or just chat with your friends and family. And there are more than 3 billion people who do the same.
According to recent researches, almost half of humanity uses social media! This fact means social networks are the gates into the world of potential customers – you can reach almost any person in any part of the world.
This opportunity mesmerizes online business owners and some of them use SMM without fully understanding how to benefit from it and successfully promote their venture. But we can learn from others' experience! Let's check the most common social media mistakes you definitely shouldn't be making.
Basic social media mistakes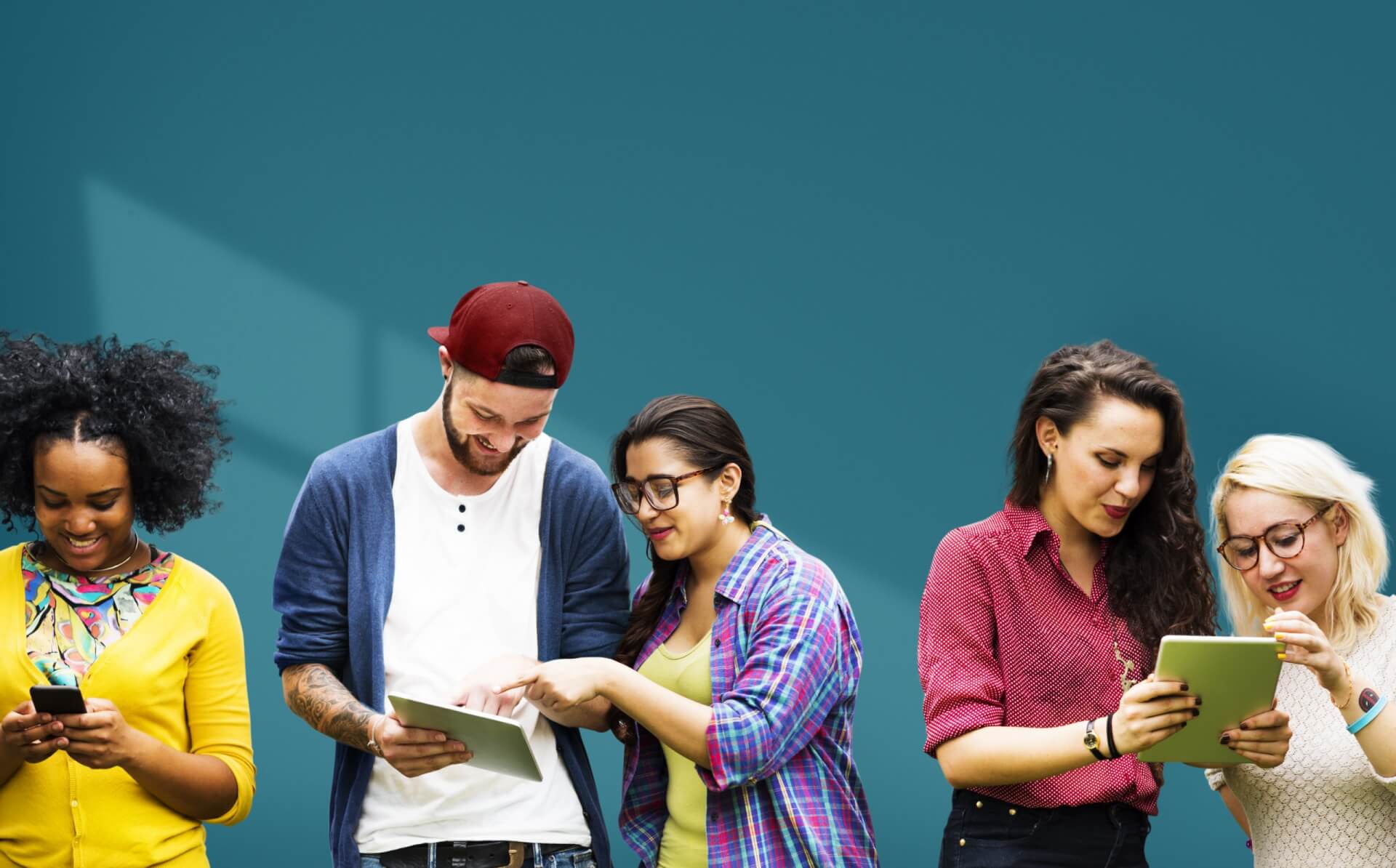 Promotion, promotion, promotion
We all know that social accounts can be an amazing tool to boost sales. But we shouldn't forget that the first and foremost idea behind social media is to help people communicate easily.
Here is a golden SMM rule you might have already heard: only 30% of all the content you are posting to your social account can be commercial, the other 70% needs to be something entertaining.
The best way to use social media is to share content and grow your expert level in some field, be the friend and adviser for your potential clients and current followers.
No strategy, no planning
This is an omnipresent problem. If you use any marketing tool, you absolutely need a strategy and a measurable goal. SMM is not an exception. This is how you will understand that something you've done is or isn't working.
Before you start posting some content, think of what you want to achieve, why you need it, what you should do to get at these results, and of course, how you will measure them.
No specific goal
As we already mentioned, you need to set a measurable objective. What does that mean? Which kind of a goal can be called a measurable one?
Well, if you can estimate the results you got as good or bad with some parameters, your goal is measurable. For example, the promotion of a brand is not a goal because there is no clear line showing that you achieved it.
But if your goal is to get 10,000 followers, you can see how your actions influenced this number, what idea worked best for you, and when you complete this aim.
You can use various statistics such as the number of followers, likes, comments, orders, or amount of money or traffic depending on what goal you set.
Ignoring what your followers are telling you
It may happen that you get a negative comment or some criticism on social media. Of course, it can upset you a bit. But this is always a wise idea to admit your failures and use this negative feedback to improve your business.
The worst thing you can do is to deny your responsibility, get angry, and argue with your followers. This will definitely kill your relationship with customers and drop the trust level of your business.
Buying fake followers
Getting a big number of followers is a natural desire of any entrepreneur who runs SMM. That's why the idea of buying fake followers can be so tempting. But the truth is such followers are just money to burn.
The fake audience is inactive. And instead of bringing some benefits, such a strategy can harm your engagement level, influence your online reputation, and drop the reach of your posts.
Applying the same strategy for each social network
If you have more than one business social account, you already know how much time it takes to fill it with good, catchy content. This is why many online entrepreneurs use the same strategy and approach for different networks. And this is one more common mistake.
Each social network has its own rules and audiences. That means you need to optimize your methods of promotion to succeed.
Obviously, you can't post the same to Facebook and Twitter because the number of characters differs. Twitter allows sharing up to 280 signs per post, and you have to rewrite content to keep the meaning, but shorten the words.
Using all the social networks you have ever heard about
This mistake is connected to the previous one. If you have time or opportunities to create amazing posts for various social networks – try them to find which suits you the best. But in other cases, it can be at least meaningless. In fact, managing 5+ social accounts is impossible for one person. The advice here is just to select 2 or 3 networks and focus on them.
Forgetting about hashtags
Hashtags are one of the most effective tools to expand the reach of your posts and find new followers. They can strike a blow for your business promotion and social media accounts' growth if you treat them wisely.
We already talked about this little but powerful sign in one of our previous articles. Check it out here.
Posting too many times per day
Each social network has recommendations on the frequency of posting if you want to reach as many people as possible and don't be annoying.
When you plan your content, you should remember that quality is more important than quantity. It is much better to post regularly and don't be a spammer.
Misspelling
In our everyday life, we don't pay a lot of attention to spelling especially when we post something to our private social accounts.
But if you want your business to be taken seriously, you should proofread the created content and be sure that it sounds and looks nice.
Facebook marketing mistakes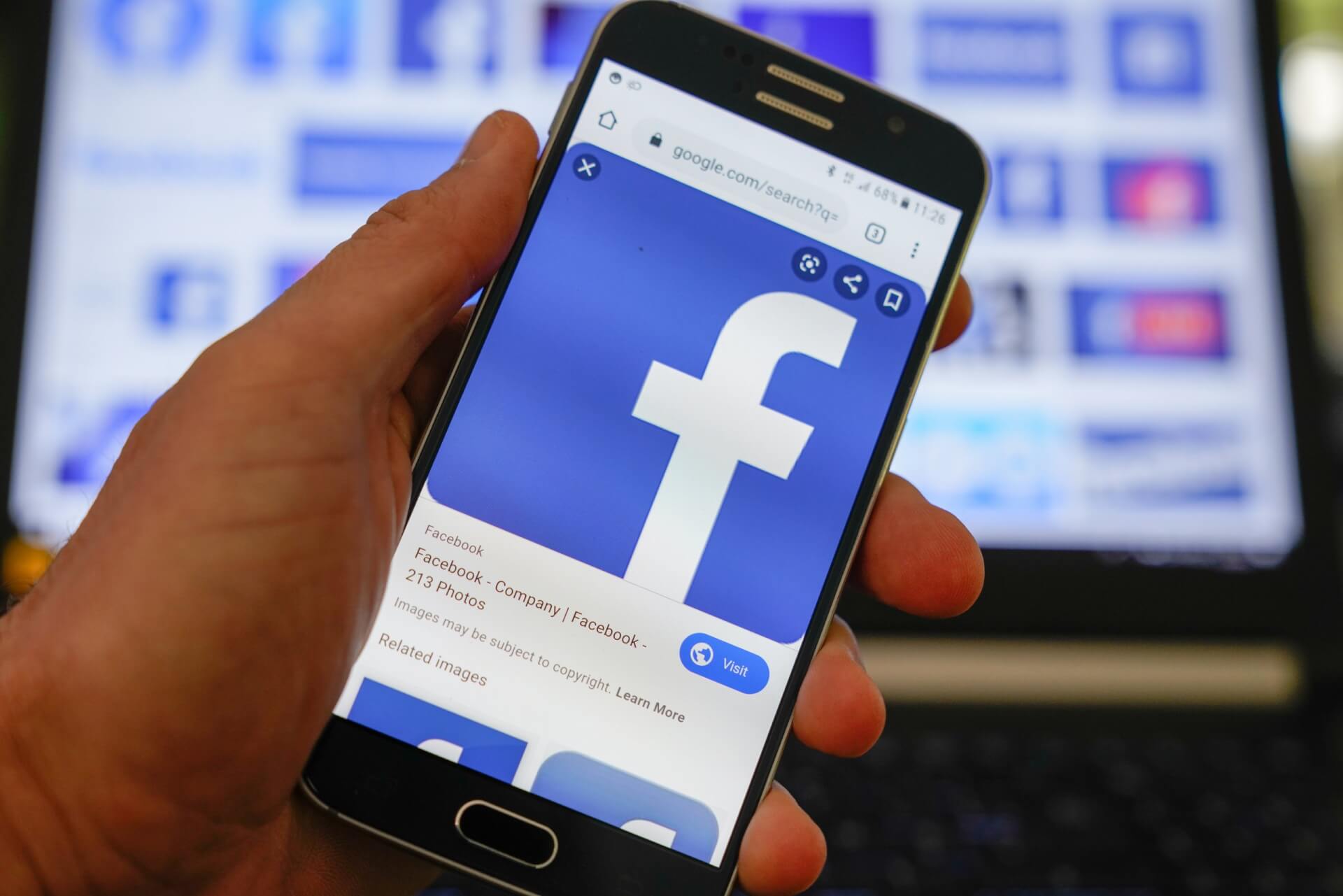 Of course, all the previous social media mistakes are applicable to Facebook, too. But when you run a business account there, you may face some specific problems.
Facebook is one of the most popular social networks and a really effective tool for promotion. So let's find out what you should never do there!
Focusing on the number of likes only
Having a big number of likes is great. But there is another number which is even more important – sharing count. The more reposts your content has, the more people see it. So, if you want to grow your Facebook business page, you better focus on sharing, not likes.
Bringing up complicated topics
In chase of big reach and high engagement, brands often create content that touches some controversial topics such as gender issues, crimes or disasters, politics, etc. But this is a slippery slope. One wrong word, and people can get mad about your views and your business. If you are not skilled in social media communications, we don't recommend creating such content. For these cases, you always have your private account.
Avoiding paid promotion
This is not a secret that thanks to the Facebook algorithm, you have to spend some money if you want to promote your page more effectively. Some newcomers are scared of it because they think that they need the whole fortune to get a tiny result but this is not true.
Facebook advertising system is really user-friendly and you can practice with low budgets until you feel more confident. By the way, for those who don't want to wait, we have the Facebook and Instagram Ads service. Within it, our marketing team will prepare appealing promo materials for you, identify your target audience, and help you run your campaigns.
Posting about everything
You may agree that when you visit some fashion brand's account, you expect to see recommendations on a new season trend or some stylish looks. But what if you see posts on pets care? Yeah, that might be nice, but such a post would be weird and puzzling. This is why it's really important to post content related to your business niche.
Making long-reads
Nowadays most people are not big fans of reading. Especially if your post doesn't talk about some serious topic.
That's why, when writing posts for your account, you should make them as short as possible. Add only important information about your product without long stories on how awesome this item is.
Instagram marketing mistakes
Instagram is another popular social network that millions of brands and companies use to promote their products. Let's consider the typical rude social media mistakes occurring there.
Neglecting quality photos
Instagram was created to allow people to share their photos with friends and family. If you post low-quality images, you shouldn't wait for any results at all.
To use Instagram in your marketing strategy, you must take care of the amazing images of your products. People should want to buy your items looking at your posts and not just scroll them down or unfollow you.
Ignoring people who follow you
If your account is a brand new one, you can follow your subscribers back. It will help you to build some relationships with them, plus you can learn their interests from the content they are posting. With the new knowledge, you will be able to create more engaging content and grow your account faster.
Stealing posts
Sometimes we all suffer from lack of inspiration. To come up with a new idea for a post, you can look through a number of popular Instagram accounts in your business niche. It can help you create something exceptional for your followers.
But if you surf Instagram not just for inspiration, this can turn out a big problem for you and your business.
You can always ask a follower (or another user) permission for sharing her or his content in your account. But stealing posts is a taboo.
Publishing the same content several times
Sometimes, reposting some of your old content is reasonable. For example, if the information became urgent or relevant again. But marketing experts don't recommend overusing this trick and even suggest avoiding it. People like unique posts.
Forgetting about the bio
The first thing a person sees when he or she is visiting your account is bio. This is how they can understand who you are, what you post about, and why they should follow you.
Don't ignore such a great way to boost your Instagram account and make your bio look appealing and catchy. If you need some help, you can always read this article.
Twitter marketing mistakes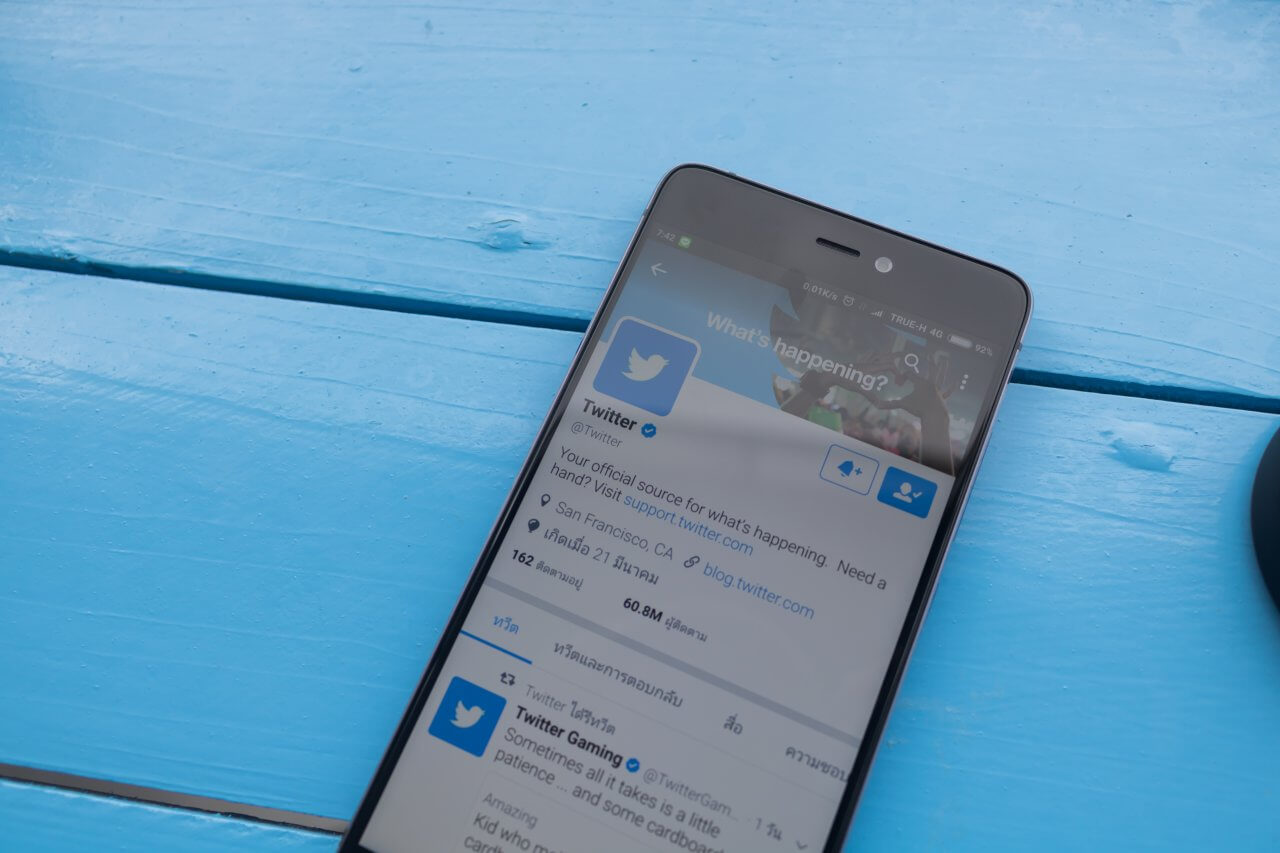 Leaving your profile empty
The common mistake many online businesses make is underestimating the profile information.
As we already mentioned, Twitter has a limitation on the number of characters per post so you should use all the possible ways to tell about your brand including the bio and header of your profile. Plus, this is the only place where possible followers can know who you are.
Using no images for Twitter posts
If you have a news blog, you can post only text tweets, but if you have an ecommerce store you can't afford doing this. People like images, they don't want to read a description of some product. Plus, considering Twitter's limitation (again), you can use images as an additional source of providing information. So, don't neglect visual content for Twitter posts and make your account appealing there, too.
OverlookingTwitter lists
The easiest way to find a group of people with similar interests is to use Twitter lists. This is a simple, effective, and zero-cost tool for Twitter marketing. Just try it.
Keeping no track of mentions
Twitter has convenient search functions you can use to check what people are saying about your brand. This way you will always be informed about customers' problems and will have the chance to help them. All you need to do is use the "@" sign, that's it!
Pinterest marketing mistakes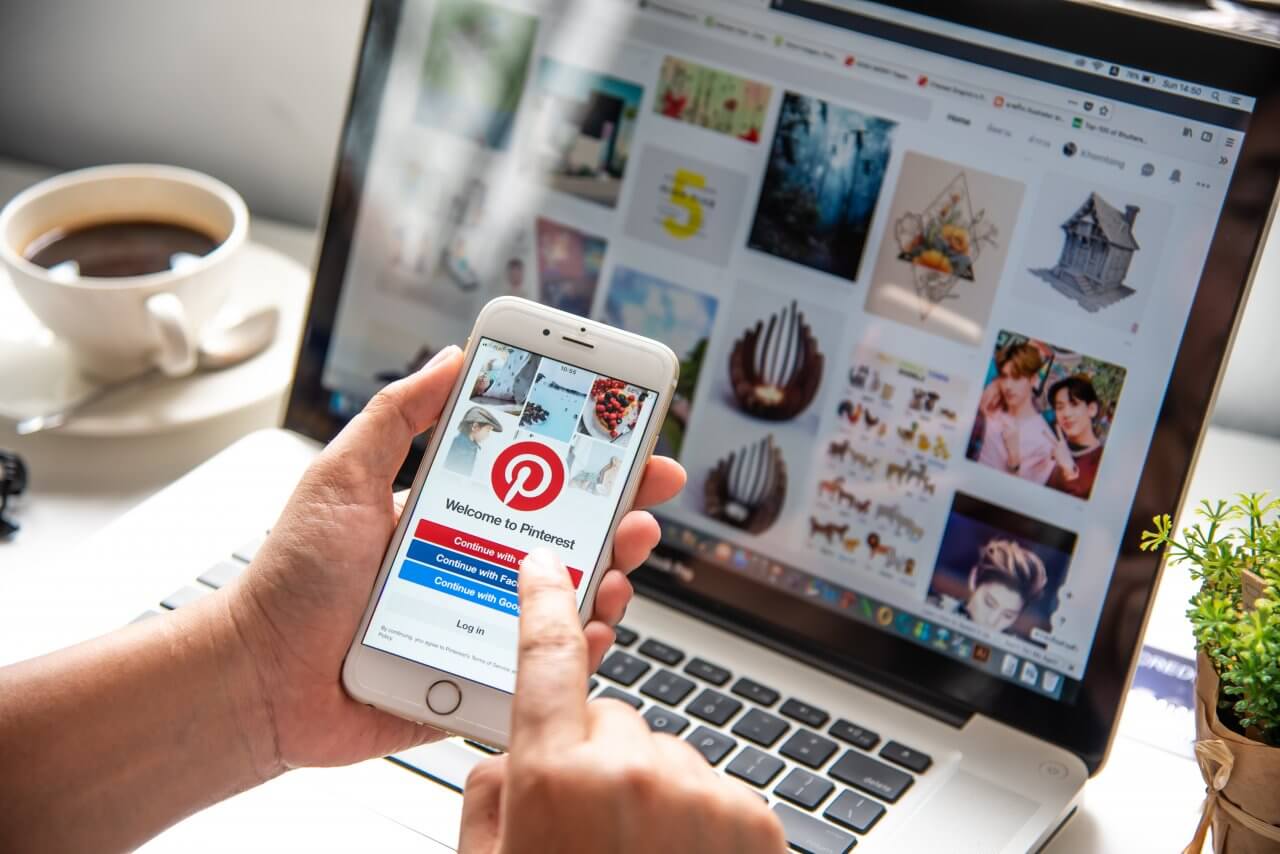 Ignoring the visual part of your content
As for Instagram, high-quality pictures are also important for Pinterest. Use appealing images for your pins if you want to succeed on this social network.
Hiding the price of the product
Provide customers with full information about your product including the price. Some brands don't do that but in fact, it can help you to promote your products more effectively.
Placing no links
Even if Instagram and Pinterest have something in common, there are a lot of differences. For example, opposite to Instagram, you can add links to posts on Pinterest. This is a rather good way to drive more traffic to your site.
Posting too little content
For many social networks, the frequency of posting can be quite low – several times per day only. But when you run an account on Pinterest, you can post even 10 times per day! Here you shouldn't be afraid to look like a spammer – just fill your "boards" with an amount of splendid content!
Here we are! We hope that the list of common social media mistakes will help you in your amazing marketing journey and you will achieve your results smoothly.
But this is not the only way we can help you. With Social Rabbit you can manage 4 social accounts at once without doing much!