How to Manage Your Social Media Accounts with Social Rabbit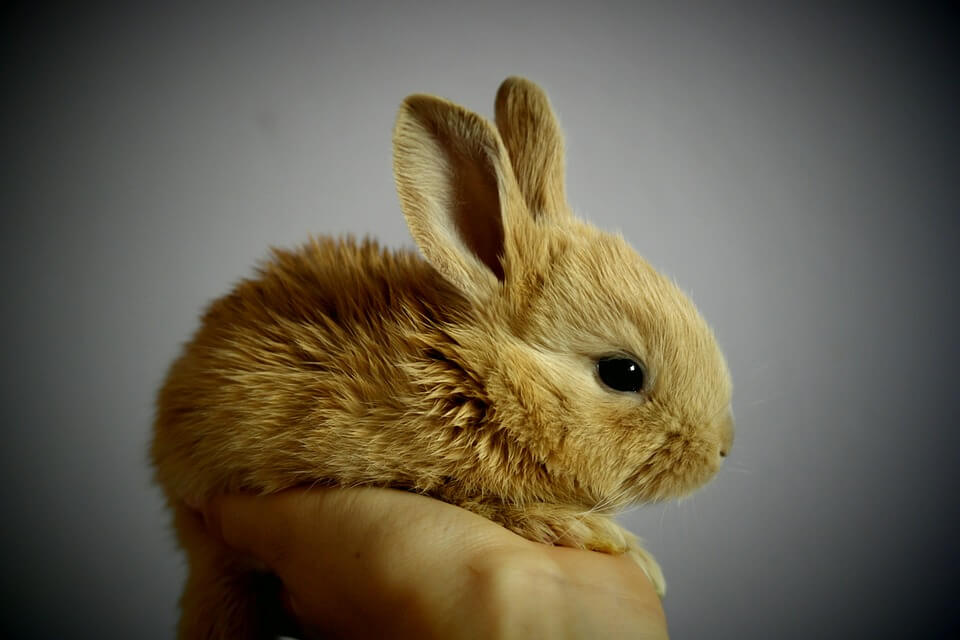 Most companies and entrepreneurs know that in the modern world, presence on social networks is vital for any business promotion. But if you want to get awesome results, you need to invest a lot of time and money in Social Media Marketing. That's why we invented Social Rabbit. This plugin helps to grow your traffic and sales on full autopilot.
In this article, you will read all about its features, options, and tools as well as their setup and learn how to auto-run your social accounts.
Why do you need to manage your social media accounts?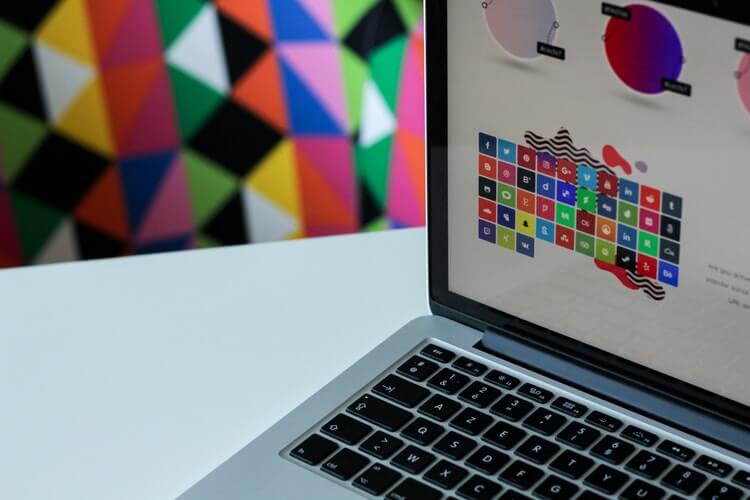 We guess that you have already heard something like "Promotion on social media is essential", "You need to have an account on Facebook for your business", "Don't you have any accounts on social media? Why not?!", right? Almost every person tells that you should promote your business there.
But wait a second! Why do you need to go to social media and start writing posts?
Before we talk about Social Rabbit, let's deal with this question. What will promotion on social media give you?
Actually, social networks are a blessing for any business. It is the best way to show what your company has to offer, communicate with your customers, learn their wishes and needs, give them a discount and promote new products and services. Your social accounts become a kind of informal representation of the business outside of its physical territory.
Also, social media are loved by search engines and are usually ranked pretty high. It means that posting on social networks increases your rank on Google, too!
But there is a fly in the ointment. As we already said, Social Media activities take a lot of time and money and demand special knowledge. Our team knows all these pains — we passed this way some time ago. Now we have a great tool to cut our expenses, and we are happy to share our Social Rabbit plugin with you!
Social Rabbit is an incredible tool for growing your traffic and sales through social media activities. And what is even more important, the plugin makes your social networks accounts look like you run them on your own and spend hours writing publications, editing photos and promoting them. In other words, this plugin easily replaces an experienced SMM team and frees up your time.
All you need to do is select all the necessary settings. Using them, Social Rabbit will engage your followers, create product and entertaining posts, gain impressions. So, it is time to learn what exactly Social Rabbit can do.  
All Social Rabbit's options to auto-run your social accounts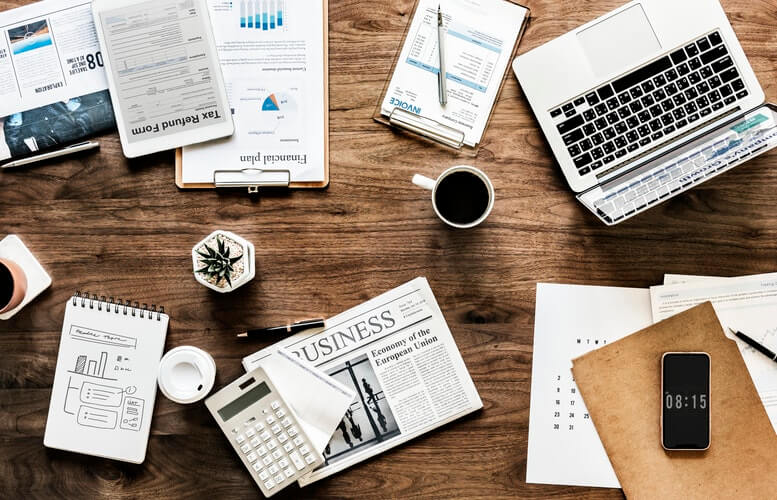 Social Rabbit integrates with four top social networks: Instagram, Facebook, Twitter and Pinterest. This means that you can promote your business, company or store on any (or all) of them. The plugin will use your settings and preferences to:
Post products from your store
Are you an owner of a webstore? This function will be a nice surprise for you! Social Rabbit automatically posts a product from your store in a random way. You don't even need to upload an image or write a caption because the Rabbit takes all items for a post from your website.
Create entertaining posts
To activate this function, you should start by adding images to Social Rabbit's Media Gallery and write several captions. Then Social Rabbit will combine an image, a title, a hashtag to create an attractive, catchy and engaging post. Such publications will vary your accounts' posts and make them even more human-like.
Publish your blog articles
If you have a blog on your website, with Social Rabbit you can increase the number of impressions and readers. The Rabbit picks an article from your blog and publishes it to your accounts with the article's link, caption, and image.  
Share other users' content
Using keywords you have chosen, Social Rabbit will look through different users' accounts on Instagram and search for the content relevant to your business. And when the Rabbit finds a great post, it will share it within the same social network, in this case Instagram. Social Rabbit is not able to repost a publication from Twitter or Facebook to your Instagram profile.
Like, comment and follow users relevant to your niche
Boosting your social media activities is much easier with Social Rabbit. Actually, there are two ways of promotion with the plugin.
The first one is to select keywords (yes, one more time), and then the Rabbit will go through accounts on Instagram and like, follow and comment on users' content in order to attract attention to your social media profiles.
The second way is promotion with the help of other Social Rabbit users. All the Social Rabbit plugins, installed on various websites, can interact and gain lots of likes, comments, and followers from each other's database. This tool is called Mutual Promotion and it is available on Pinterest and Instagram.
Nowadays one of the most effective tools for promoting your business is influencers. And Social Rabbit allows you to build partnership without wasting time. To find influencers, you need to write an offer template and select keywords related to your business. Social Rabbit will send bulk messages looking for your new business partners. This option is available only for Instagram.
Well, in general, Social Rabbit has a lot of functions which makes the life of a business owner or a marketer easier. It does all the routine tasks and saves your time for more important things. But let's talk about their settings! How do you make all these tools work?
All the points you need to know to set up Social Rabbit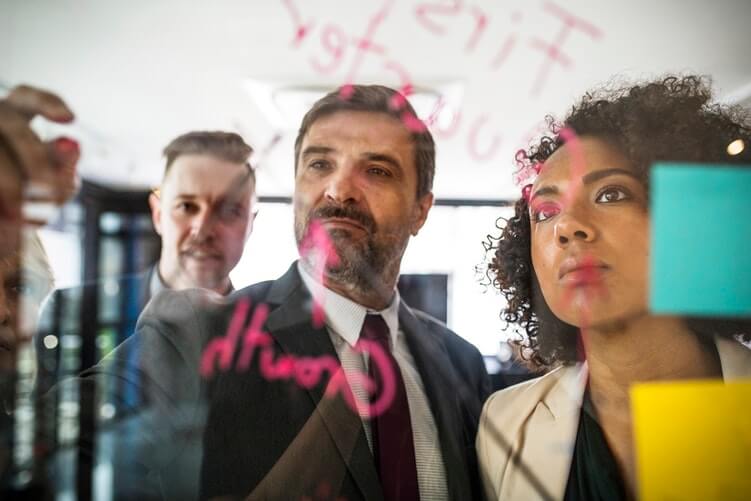 In fact, you will need a little time to set the plugin up. Also, it is quite easy because of a clear and detailed guide (you may find all the articles in our Knowledge Base).
But let's consider all the main aspects of the process of setting up Social Rabbit in a nutshell.
At first, you need to install the plugin and activate it with a license key (it was emailed to you after purchasing). Done? Ok, let's get started!
To use Social Rabbit, you need to connect the plugin to all your accounts on which you want to use the plugin. You should go to the tab of each social network in turn and find the "Authorize" section to do it.
See? It is that easy.
If you need more details on authorization, you can find them in the Social Rabbit's Knowledge Base.
As you may remember, Social Rabbit uses images, titles, hashtags you should add to create posts and auto-run your social accounts. How can you set them up? To begin with, let's add pictures to your Media Gallery.
Actually, there are two ways to do it. You may go to each social network's tab and click "Media Gallery" at the bottom of the page there. Or just find your Media Gallery in the "Settings" tab. Media Gallery is a kind of library to which you add all the images you want. Then Social Rabbit uses them to create entertaining posts for your social media accounts. You should upload only high-quality and attractive images because sooner or later your followers see them in their feeds.

If you don't have professional photos for your posts, you can import them from free pictures databases — Pixabay.com, Giphy.com right in the Rabbit's dashboard. Well done, your Gallery is ready. What is next?
Let's set up posting settings now.
Each social network has its own tab — "Poster". But all settings are alike and cover the same parameters. For your convenience, we describe all the details for each social network in our Knowledge Base.
But what posting settings do they have? Here they are:
Here you can set how often posts will appear on your social network accounts.
Using this setting, you can select how Social Rabbit will post. There are three available variants:
It can be done in a random way. Social Rabbit will combine posts and publish them without any order.
You may choose the "New to Old" variant. As you may guess, this case the plugin will use the newest items for posting.
The last one is the "Old to New" variant. So, Social Rabbit will use the oldest images for your publications at first.
To make your account more "live", real and human-like, we recommend you to use a random way.
Hey, here is the most exciting part. This will be easy, too. Don't worry.

Here you should specify what exactly Social Rabbit will post: hashtags, prices, links and etc. It is the main reason why all your accounts will definitely be human-like — YOU are the boss, and YOU decide what Social Rabbit will post and how. The plugin just gathers all these pieces in one amazing and catchy publication.
Anyway, creating a text template is not a complicated task. There is one main rule — write text that is abstract and suitable for any image in order to Social Rabbit doesn't post a picture and a text that don't fit together.
To create the text you can use not only words and emojis, but we also added tags for your convenience. You may use them to specify your posts. What does this mean? Let's consider an example.
Imagine that you need to add your website link to a post. You just need to use a %HOMEURL% tag. Social Rabbit will automatically include the link in a post.
Also, you can add %TAGS% and write several hashtags which Social Rabbit will use. Remember that hashtags are essential to reach more people who can be interested in your business or products.
Here is a full list of our tags:
%TITLE% — product title/post title
%URL% — product link
%TAGS% – hashtags
%EXCERPT% — short product description
%FULLTEXT% — full product description
%PRICE% — product price
%SALEPRICE% — discount price
%HOMEURL% — home URL link
%SITENAME% — website name
One more great option of Social Rabbit is the promotion of your blog articles. This function is suitable for all social networks. All the settings of the Blog posting are similar to Poster's. By default, Social Rabbit will use three tags — %TITLE%, %EXCERPT% and %URL% and a preview photo of the blog article. But everything is up to you, change a template if you want.
As was mentioned before, Social Rabbit not only generates posts according to your preferences.
If you activate Promoter on Instagram or Mutual Promotion on Pinterest and Instagram, Social Rabbit will like, comment and follow other users' content and accounts on autopilot. Of course, you should select the frequency and keywords relevant to your business and niche. That is all there is to it.
Frankly speaking, if you want to get all the settings for each social media, you can go to Knowledge Base and read articles there.
Also, there is the "How it works" button in the top right corner of each page in the Social Rabbit's settings tab. If you are not sure that you have done everything right, you can check yourself and find all the aspects of the tool's setting.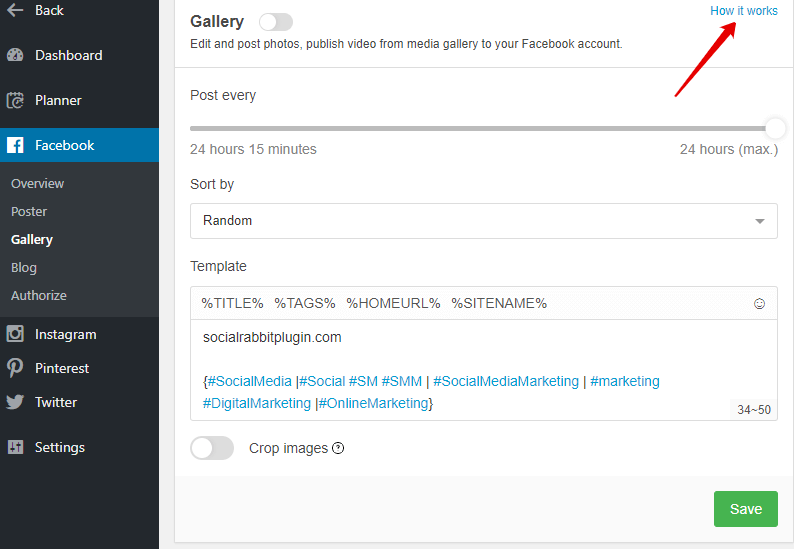 Social Rabbit provides you with lots of benefits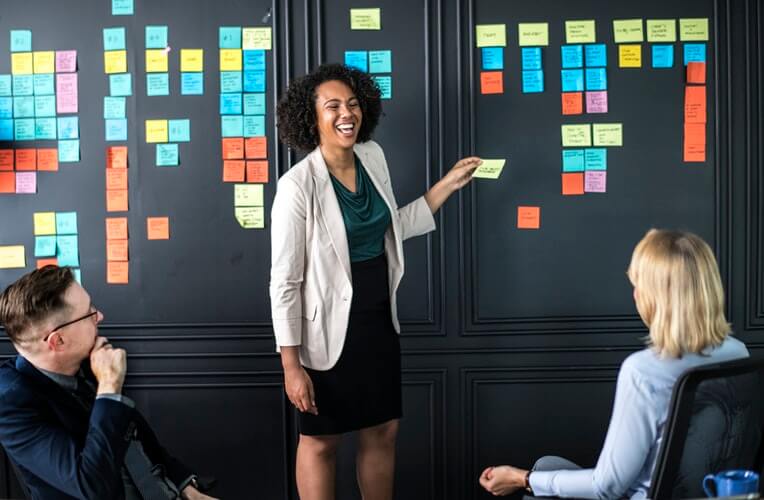 As you can see, Social Rabbit has well-documented and simple settings. Also, we are completely sure of Social Rabbit's effectiveness because we use this tool for our projects and get amazing results. The Rabbit generates human-like posts, saving up to 40 hours each week for more interesting and important things, boosting your sales and growing your traffic as well. In addition, the plugin raises awareness about your brand and helps to increase the number of social media followers. This is a great solution to auto-run your social accounts!
Save your time and make your SMM flourish with Social Rabbit!
Still have a question? Don't hesitate to ask, we will be happy to answer in the comments!